Dr. Priyankan Tiwari is the Co-Founder of ThePathWay, a virtual platform that provides top online counseling services & therapy consultation. She is a researcher in the field of toxicology and is constantly working on how toxicants affect psychological health. She believes in everything psychological is biological. Today we got a chance to interview him. Lets know more about her & her startup (ThePathWay) journey.
We hope this can inspire you to become a successful person too! It is worth listening to a successful entrepreneur or to people who share their success stories? We can significantly learn many things from the experiences of them, by listening to their story.
Excerpts from our exclusive interview with him:
Q1) Tell us a little bit about your start-up (ThePathWay) and your journey, please;
ThePathWay is a virtual platform that provides top online counseling services & therapy consultation to the people who are in grip of mental health issues and hesitate to visit offline counseling centers.
ThePathWay is a Mumbai- based online start-up, projected with the vision of providing psychological and emotional health- well being to the people who are experiencing a psychological crisis. We aim at addressing the importance of mental health and at the same time, breaking the stigma which is so strongly linked with seeking help when in a state of psychological distress.
In most cases, people suffering from such crises hesitate to share their mental health status with others, fearing that they will be judged and discriminated. Hence, our objective is to provide an online platform where they can open up, share their vulnerabilities without the fear of being judged, and can come up with solutions. We encourage more and more people to talk about their mental health that's too without revealing their identity (if not comfortable).
How did the idea for your business come about
Sitting ideally during the lockdown and doing literally nothing was something that was killing me from everywhere. So with the thought of enhancing my knowledge and skills, I started attending webinars. From there, the idea of setting my own platform for organizing such webinars sparked in my mind. As I am a researcher and very curious about the new things and changes that are happening around me, I started researching about the requirements for setting up a platform from where I can organize webinars and share my knowledge to the world and help out others to spend their times doing something that will enhance their knowledge and that's too without stepping out of their houses.
So I came up with the ThePathWay and started organizing webinars with some other people who are now Team members of ThePathWay services. Then my husband came to me with the idea of taking ThePathWay to the next level by starting an online counseling portal where we can provide counseling therapies to the needy ones with the help of psychologists. As the idea was apt with respect to the ongoing pandemic, we started working on making it possible.
What was the key driving force in becoming an entrepreneur
The strict round the clock working hours never suited me. I am a person who loves spending time with family along with working on the carrier front. So by becoming an entrepreneur I can manage the time well within the family as well as on the work front based on my priority and need basis.
How did you came up with the name for your business startup
Our mental health totally depends on how well the pathway of our neurons and brain chemicals are coordinating each other. So from here the name PATHWAY popped up in our minds for this venture.
What services do you offer
We provide complete online counseling and psychotherapy services  which includes audio call, chat box and video call services.
Why should people choose your services
As there is no third party in between,  so there is more transparency between therapist and clients, and our services are delivered by certified professionals holding a volume experience. We are economical and maintain the confidentiality of the client. We try our best to assign the best therapist according to the need of the client.
How do you market your business and which tactics has been more successful
As a competitive market, everyone has a marketing strategy. Our strategy is to reach out to more and more clients with the help of digital marketing and our communication channels.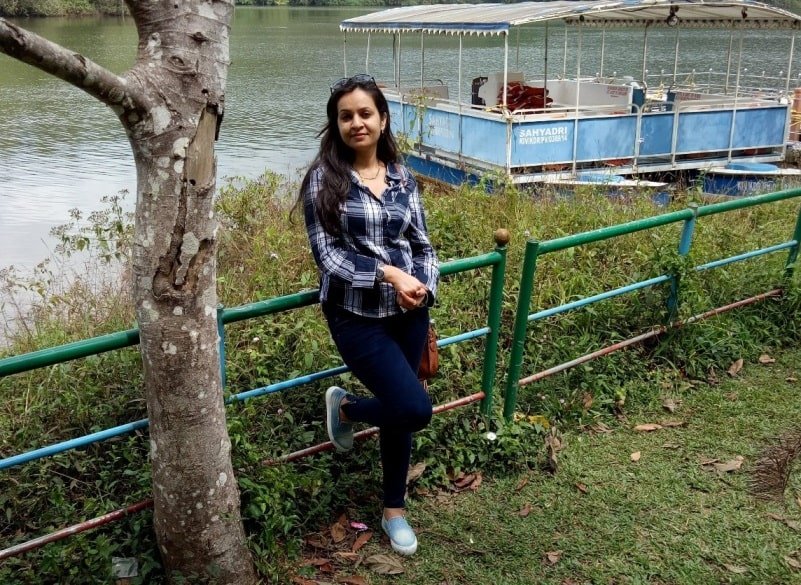 What risk are you facing
Uncertainty in the market is the biggest risk for now. Also the ongoing financial crisis in the world is something that gives me nightmares.
Did pandemic affected your business.  If yes then how
It is because of this pandemic that we started ThePathWay. But our previous setup of business is suffering a lot as we cannot take new admissions.
Have you considered any alliance/partnership/funding
We are seeking for funding so that we can improve our services and make it more friendly and economical for our clients.
What are your responsibilities as a business owner
As a business owner, my biggest responsibilities are to manage, monitor, and deliver the best services in our field and creating a friendly working environment for my team.
How many hours a day do you work
There are no fixed working hours for me. Sometimes, at the midnight, we have to deliver our services due to the sensitivity of the field. But as we both, my husband and I look onto it, I get time for my family and friends.
What is your greatest fear and how do you manage it
Future uncertainties, especially because of this pandemic thing are my biggest fear for now but meditation divert my thoughts towards positive things. Also when I cook for my family it makes me forget all the worries of the world.
What comes first for you- money or emotions
I have never been a money oriented person. For me emotions are more important which in a way keeps you going. Money comes and goes.
What are your advice for college graduates who wants to become entrepreneurs
Do whatever in your life, never leave your passion aside. And always March with the changing time.
Follow ThePathWay @
Follow Her @
StartoCure is the online entrepreneurial magazine platform, where the team brings you Interview & Stories of Entrepreneurs, Inspirations, Influencers, Startups eco-system & Change-makers. StaroCure also committed to bringing resources, research reports, funding reports, and analysis of the startups, as well as profiles of great businesses & entrepreneurs from all over the world.
Note: If you have a similar story to share with our audience and would like to be featured on our online magazine, then please click here & follow the steps, we will review your story and extend an invitation to feature if it is worth publishing.
You may also like: