Interview with Prashant Kumar | CEO & Founder Of Altechmind Web Services & More Startup
Prashant Kumar is the CEO & Founder of Altechmind Web Services & more startup. He is a multi tasking personality, He is an Digital Entrepreneur, Digital marketing consultant, Developer, Content expert & more. He has built many websites, software's, mobile based applications. Today we got chance to interview with him, Let know more about him:
We hope this can inspire you to become a successful person too! It is worth listening to successful entrepreneur or to people who share their success stories? We can significantly learn many things from the experiences of them, by listening to their story.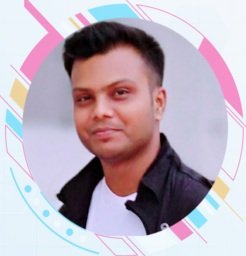 Prashant is completed B.Tech in CSE from Bhubaneswar, Orissa. While most young and bright engineering graduates were excited about the prospect of being placed, Prashant started building his projects. He has developed many projects & tested them in the market & decided to do something in the field of technology to improve the quality & services. He has built many Websites, Software's, Mobile Applications & Others for Universities, Colleges, Schools, Institutes, Organizations, Hospitals, Trust, Political Parties, Shops etc.
He worked in one of Bangalore based Corporate Company as a Business Analyst, to learn the business operations and works with Information Technology to improve the quality of the services being delivered. Then Prashant started his own venture, currently working as CEO in his own company (Altechmind Web Services).
About Altechmind
Founded in 2017, Altechmind is a leading Web Hosting, UI/UX Development & Digital Marketing Company. The company has its main office in Bangalore, India. Altechmind works in areas such as UI/UX Design & Development, Web Hosting & Digital Marketing Solutions. The tailor-made services are offered at an affordable cost & are time bound.
At Altechmind, the team understands the business goals & time limitation of its clients & offer customized services to each of them. Altechmind also focuses on technology research & development to bring positive change in daily lives.
Vision
Altechmind is a technically empowered company whose vision is to empower every person and every organization on the planet to achieve their set goals faster through digitization. They strive to create local opportunity, growth & impact in every country around the world.

Excerpts from our exclusive interview with him:
Q1) What gets you out of bed in the morning & what's your source of motivation?
I wake up each morning with mixed feelings – excitement, anxiety, adventure and challenges. The best part about waking up and getting out of bed is not having a regular and fixed job. Each day is new, fresh and unpredictable for me which gives me a kick and look forward to starting my day.
Q2) Why should people choose your product/services?
Our mission is to provide a contemporary business entity, with highest quality standard products, services and adopting swiftly verifying technologies and market conditions but available at the most competitive and affordable prices. We work to give our clients the best futuristic services.
Q3) What service(s) or product(s) do you offer/manufacture?
Well, we are providing multiple digital products. Focus on:-
UI/UX Development:- We craft website as per your required needs.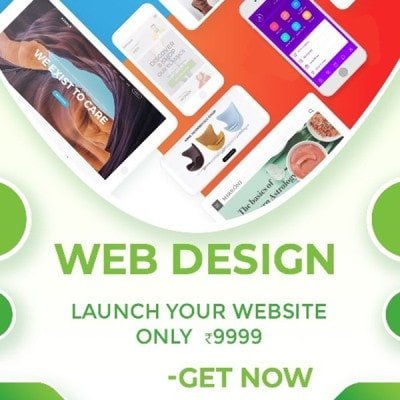 Hosting Services: – Providing quality undeterred web hosting.
Digital Marketing:- We are helping to plan, manage and optimize your digital marketing solution.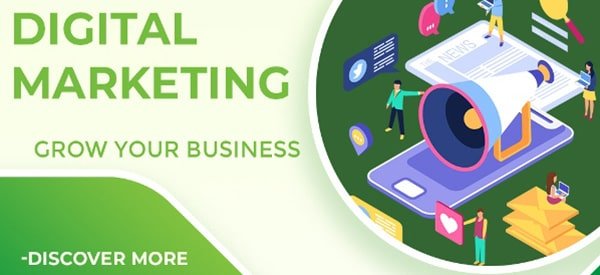 Marketplace:- Buy & Sell All Templates, Scripts, Software & more with Altechmind Marketplace.And many more.
Q4) What risks are you facing?
The technology industry is full of opportunities but this comes with a bit of competition from other market players. It often becomes difficult to get your business noticed. Also, since we are a start-up and still in early phase which makes it challenging to keep enough cash surplus and cash inflow at sometimes.
Q5) Have you considered any alliance/partnership?
We are just on the very early stage and to sustain in the market we need the financial support, so yes we are looking for that support and we are trying to out to different Angel firms for the same.
Q6) What are your cash flow projections? When will you break even? How much will you need in investments?
We are a service based industry so, less of fixed cost. But yes, considering the cost spend on marketing & run the company. But we have a lot of plans to expanding my business globally soon, which will further require investments. Hoping for the best.
Q7) What comes first for you money or emotions?
Money is important to run the business while emotions are useful while dealing with people in an business. Thus, both are equally important.
Q8) What are your strengths and weaknesses?
Strength is my passion. Whatever I do, learn or create, I do it with a lot of passion, enthusiasm, and hardworking. My emotions are sometimes, I think as my weakness.
Q9) Tell us about an accomplishment you are most proud of?
I am proud of what I have gained and lost in this entrepreneurial journey. Quitting my job and pursuing my passion was not an easy decision, It is an accomplishment for me.
Seeing your product adding value in this world is the biggest accomplishment. Covering my hometown with my services is also a big achievement for me.
Q10) How do you handle the pressure?
As a start-up founder, I always want to meet the client expectations & if possible, reach above it and deliver satisfactory results. This indeed creates immense pressure. There is no greater relief for me than a happy client. We put our best efforts to make our clients satisfied with our work. I look forward to not only gaining new clients but retaining the old ones. The best way to handle all this is to always remain positive and keep oneself motivated.
Q11) What piece of advice would you give to college graduates who want to become entrepreneurs??
Believe in what you are giving to the world. If you do not believe in the value addition from your product or service, no will buy it. Also, it's not the product you are selling; it's you whom you are selling. So be good at selling yourself.

Prashant Kumar
Q12) Tell us about your early life & How has being an entrepreneur affected your family life?

Prashant belongs to a middle-class family, was born in Purnea (Small Town in Bihar) on 10th Nov 1993 to Mr Awadhesh Kumar Bishwas and Mrs Lily Devi. He is elder child of his family, other than Prashant, They have 2 more children "Pranav & Pooja". Even so, their parents belong to the village area, but always think big & send them to the hostel in a big town for study & make a better future.
Their parents did lots of sacrifices to create a better life for them. Since childhood, he was passionate about the Technologies & his family always supported him for "Whatever he wanted to do".
Prashant quoted – "What I'm today, all credit goes to my parents, they were always standing behind me in every situation & pushed me to do best in life. They are key of my life."
Follow Altechmind at:
Follow him at:
StartoCure is the online entrepreneurial magazine platform, where team brings you Interview & Stories of Entrepreneurs, Inspirations, Influencers, Startups eco-system & Change-makers. StaroCure also committed to bringing resources, research reports, funding reports and analysis of the startups, as well as profiles of great businesses & entrepreneurs from all over the world.
Note: If you have a similar story to share with our audience and would like to be featured on our online magazine, then please click here & follow the steps , we will review your story and extend an invitation to feature if it is worth publishing.
Read More:-
0