Many people in society learn from their circumstances and make the help of others the purpose of their lives. Loganathan, who lives in Kannamapalayam village in Coimbatore district of Tamil Nadu, is one such person who has taken a very serious view of poverty in his life and has devoted himself completely to orphans.
Raised in extreme poverty in childhood, Loganathan started working in factories from the age of 12. When he grew up, he started welding. Seeing the poverty of the orphans around him, sympathy was aroused. They wanted children to become self-dependent by reading and writing. But while working as a minor welder, he was able to save very little money so that he could help them. For this, they started seeking help from rich families.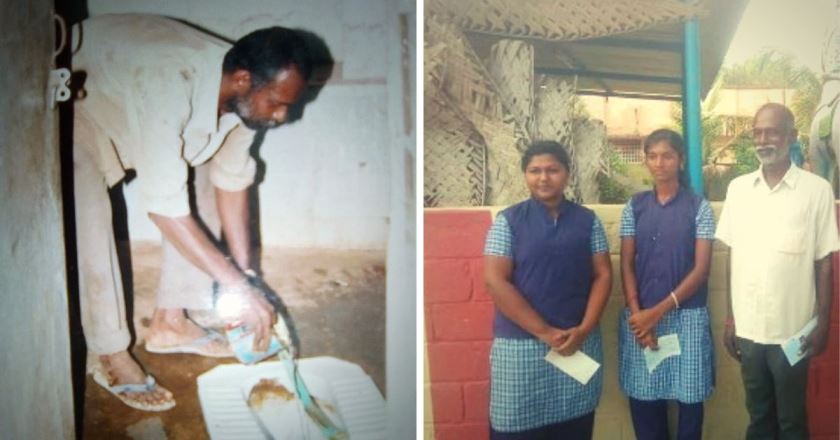 Old clothes and books also started to accumulate. But when he saw that he was not able to help as much as he should, he started cleaning the toilets of private companies in his spare time.
Being completely devoted to human welfare, he never hesitated in this work. However, people also criticized his work. Even many of his friends stopped talking to him.
In order to coordinate between his family's responsibility and human welfare, he opened his own welding shop so that he could run this service more smoothly. Today, Loganathan is able to do this work very easily. He has also made his two children capable of this so that they too can live with great concern and help needy people like them.
Today, the life journey of Loganathan is a testimony that no work is small or big and even an ordinary person can bring the desired change in society. Loganathan wishes that in the future he should form a charitable trust for poor children so that they never have to make any compromise in the matter of education.
StartoCure is the online entrepreneurial magazine platform, where the team brings you interviews & Stories of Entrepreneurs, Inspirations, Influencers, Startups eco-system & Change-makers. StaroCure is also committed to bringing resources, research reports, funding reports, and analysis of the startups, as well as profiles of great businesses & entrepreneurs from all over the world.
Note: If you have a similar story to share with our audience and would like to be featured on our online magazine, then please click here & follow the steps, we will review your story and extend an invitation to feature if it is worth publishing.
You may also like: