Indian PUBG Hero SOUL Mortal Full Interview :-
We hope this can inspire you to become a successful person too! It is worth listening to successful entrepreneur or to people who share their success stories? We can significantly learn many things from the experiences of them, by listening to their story.
The PlayerUnknown's Battlegrounds (PUBG) Mobile is the top trending game of 2019. The game has continued the same momentum for this current year too.
Over the past few months, there has been a sudden rush in the number of players as well as the popularity of this 1.6 GB mobile game has touched greater heights.
The game has boost the Indian gaming community to new heights. In the wave of PUBG Mobile, various names like SOUL Mortal, 8Bit_Thug, Soul Viper, Carryminati, Dynamo and NOVAKING has come out in the Indian gaming community.
There was a time when nobody knew these names, but, as soon as the intense action game-play of PUBG Mobile touched the millions of Indian heart, these players became popular overnight.
One such name SOUL MORTAL is the top Indian PUBG Mobile player & streamer. Naman Mathur also known as SOUL MORTAL is 22 years old Indian graduate who decided to play PUBG Mobile from the year 2018. Initially, he was a Mini Militia game player who used to stream the same on his YouTube channel.
In his interview, he talked about his earlier days, his journey & the time when he decided to choose PUBG Mobile streaming as a full-time career option.
Here are a few questions asked to SOUL Mortal during his interview:
"Who is Mortal?"
Soul Mortal is a Indian PUBG Mobile player & YouTube streamer. At the time of his college, mortal decided to do gaming stream & engage the people & lift the Indian gaming community to new high and to influence people to choose "gaming" as a career option.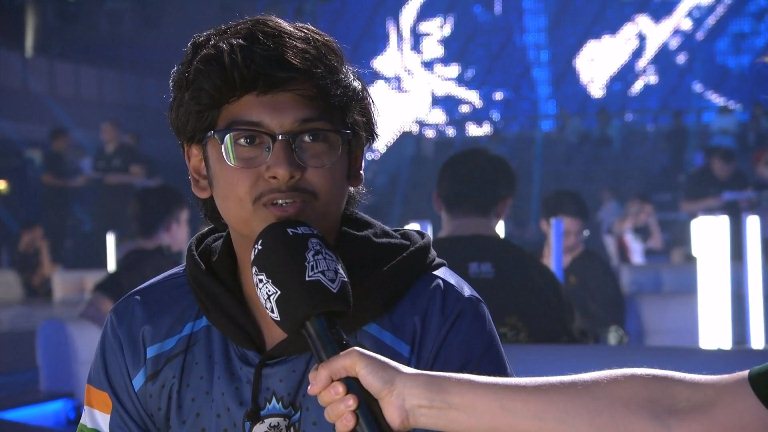 "Games Mortal Used to Play in His Earlier Phase"
Mortal used to play PlayStation 1, PlayStation 2 & other mini-games like Contra, Mario, GTA San Andreas, Dangerous Dave, Counter-Strike etc.
He started his gamming career with mobile game Mini Militia in 2015, At the same timne he also started started doing online streaming for the same game.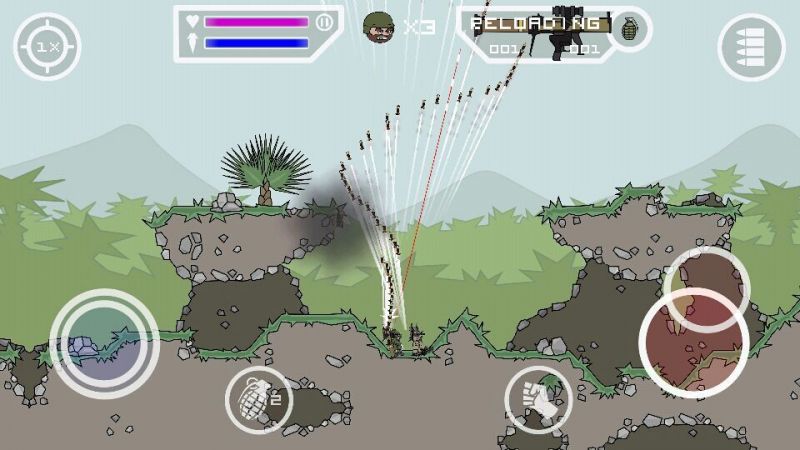 "Mortal's Family Reacted to his Gaming Hobby"
Like most of the Indian parents, Mortal's parents were also against his passion for gaming. They believed that gaming would give nothing & advised him to focus on his graduation.
When Mortal started his career in gaming, he was doing his B.Com from the state university. As the syllabus & stress in his graduation were not that high, so he started taking YouTube more seriously.
Why People Are So Connected to PUBG Mobile?"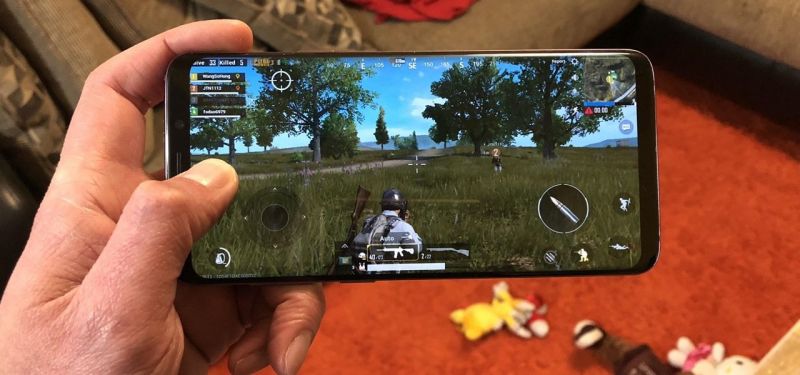 When the reporter asked Mortal, "Why PUBG Mobile is so famous in India?", he said:
"I wouldn't have been there if there was no PUBG Mobile."
The graphics, intensity, concept, and the excitement of the PUBG Mobile made it so famous in India. According to Soul Mortal, apart from the graphics, the idea of communication – talking in the game with teammates and opponents, is what made it unique in the gaming world.
"As an Indian, we love to talk. When the same concept of communication meets the high graphics and the intensity of the game, it is obvious that the same will grow rapidly in the community", he added.
When Mortal Realized He Was Good At Gaming
At the beginning of his YouTube career, Soul Mortal used to upload "Tips and Tricks to Excel at PUGB Mobile".
The same concept influenced people and the gaming skills of this 21 years old boy went viral. His video on teaching people who to get most out of the game got more than 1 Million YouTube views and the same appreciation motivated him to work and start his career as a professional gamer.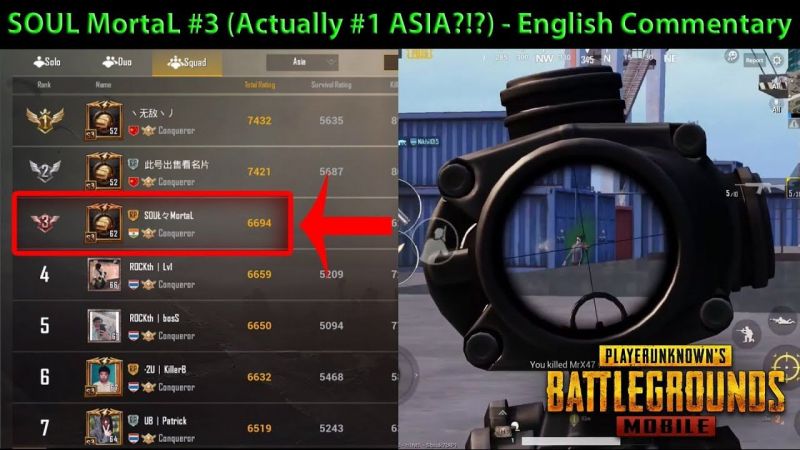 InGame Controls Technique of Soul Mortal
When Soul Mortal started playing games like Mini Militia, he used to use three finger control technique.
At the beginning of him playing mobile games, three-fingers control was his cup of tea. When he jumped into the world of PUBG Mobile, with the same control technique.
Initially, he used to play with three fingers but to make his gaming skills more dynamics, he switched to four fingers clay technique.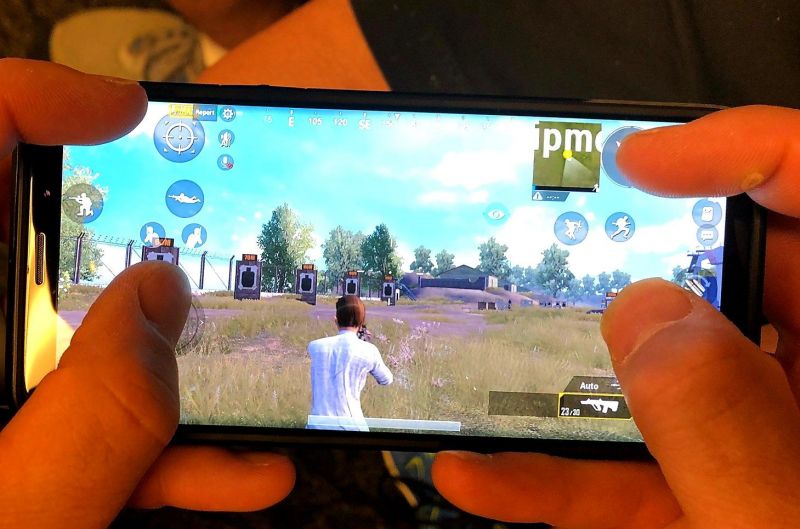 The continued efforts of Soul Mortal made his technique famous in India and currently, a lot of people are following the same gaming control technique. Soul Mortal quoted:
Playing with 4-fingers control technique is not easy at all. You have to make quick moves with your fingers. When one finger is busy shooting enemies, other one has to be used to move and scope at enemies.
The first SUPERCHAT of Soul Mortal on YouTube
When Mortal started playing PUBG Mobile, first super chat he received of of Rs 40. The super chat came with a message, "Keep going, we are with you. We love your gaming skills."
The efforts of Soul Mortal made him a celebrity. When he reached 500K subscribers on YouTube, he got a super chat of Rs 10,000 which was his highest super chat at that time.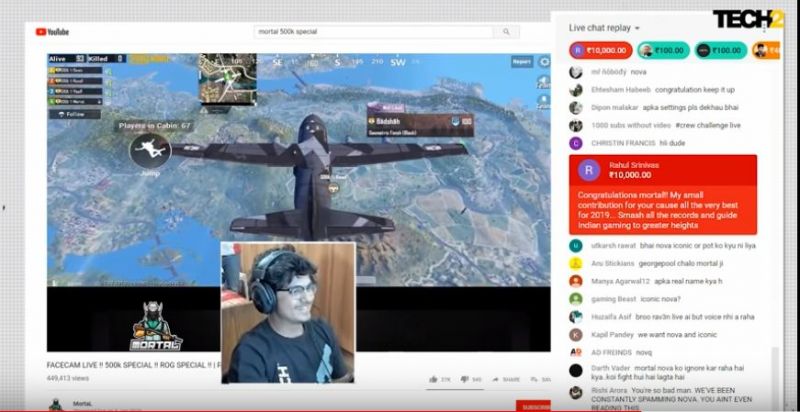 His Video Interview (Source:- Tech2 YouTube Channel) is here :-
StartoCure is the online entrepreneurial magazine platform, where team brings you Interview & Stories of Entrepreneurs, Inspirations, Influencers, Startups eco-system & Change-makers. StaroCure also committed to bringing resources, research reports, funding reports and analysis of the startups, as well as profiles of great businesses & entrepreneurs from all over the world.
Note: If you have a similar story to share with our audience and would like to be featured on our online magazine, then please click here & follow the steps , we will review your story and extend an invitation to feature if it is worth publishing.
Read More:
0