Persistence is the key to success and this is the success lesson you can learn from the incredible success story of Jack Ma the founder of Alibaba. Even after facing rejections from more than 30 jobs and failures in most of the stages of his life. He tried harder to grow in the world full of possibilities.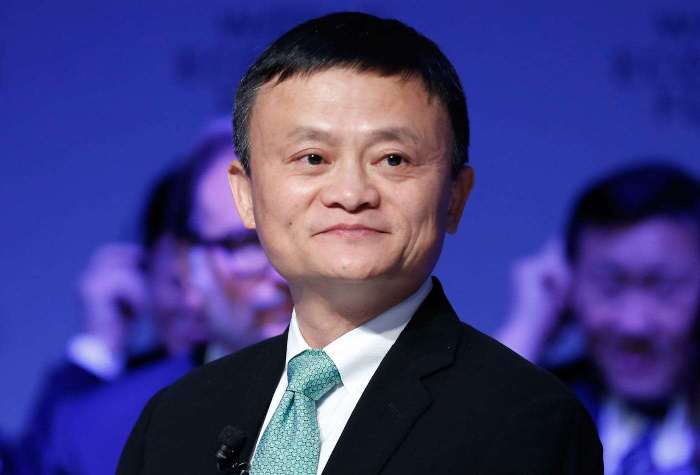 "Never give up. Today is hard, tomorrow will be worse, but the day after tomorrow will be more sunshine," – Jack Ma.
This Rags to riches story of Jack Ma will thrill you and pump a dose of motivation into your body for sure. From a salary of $12 to the company of net income net income of CN¥71.46 billion Jack Ma proved that where there is a will there is a sparkling way.
Jack Ma is the richest man in whole China at present and is one among the most influential people around the world. Where you will search for motivation and success, you will surely get a result with the name Jack Ma in it.
"Once in your life, try something. Work hard at something. Try to change, Nothing bad can happen."
Jack Ma learned from his weaknesses, failures & transformed his negative points into positive ones. Jack Ma's optimistic approach towards life is the only reason of success.
Jack Ma has a humble personality full of energy to give a productive direction to the all the youth. With a simple living & high thinking attitude he is ruling the world when it comes to e-commerce and tech.
Early age
Jack Ma failed in many subjects during his school time and is still terrible in mathematics. He even failed the university exam twice before being accepted into a murky college.
Jack Ma surely has an intellectual power which assured him of success even after getting failed in many stages of life. He knew failing or passing in the class doesn't equate the intelligence of a person and many geniuses who were great scientists and inventors were also the failures at some point of time. This mindset was the major reason why he took his learning in a realistic way and earned from his experiences.
Pre-Alibaba
After completing his graduation when all of the students were competing in the race to secure a good job to get a handsome salary, Ma was also one of them. He appeared for more than 30 jobs and got rejected from all of them. He got rejected from the job of police with a feedback that he is no good. He confessed that he was the only one out of 24 candidates who got rejected when KFC came in China for the recruitment.
Anybody would have lost hope after such number of rejections. Ma was the one who had no money but lots of hope. This hope kept him going and he earned such name, fame and reputation in this world. Hats off to Ma's dedication and positive way of thinking towards life, he never gave up.
Post-Alibaba
Ma started his dream project in 1999, but he never got instant success as people in china were not at all ready for the change and were not aware of the promising future of e-commerce industry. It was considered as a threat to the traditional shops in the country. It took time and this time was a crucial one for Alibaba for sure. Jack Ma's vision for the company and for the future of the people of China was considered suspicious, but he never lost hope and kept working to transform his dream into reality.
Very soon enough Alibaba got first round of funding from the foreign investors and at present we all are aware of the revolution Alibaba has brought to the world. He not only opened the doors of a bright future for billions of people but also created footprints for the youth to follow.
As Jack Ma often puts it, "The very important thing you should have is patience." Without it, you can never reach even a fraction of ur true potential, which someday, could even change the world.
Watch Video on Him:
StartoCure is the online entrepreneurial magazine platform, where team brings you Interview & Stories of Entrepreneurs, Inspirations, Influencers, Startups eco-system & Change-makers. StaroCure also committed to bringing resources, research reports, funding reports and analysis of the startups, as well as profiles of great businesses & entrepreneurs from all over the world.
Note: If you have a similar story to share with our audience and would like to be featured on our online magazine, then please click here & follow the steps , we will review your story and extend an invitation to feature if it is worth publishing.
You May Like: