It is said that the son illuminates only one clan while the daughter illuminates two clans. In some parts of the country, there are still such beliefs where the birth of daughters is not considered less than a curse. But we should not forget that there is no area where daughters have not waved their glory. Today, we are going to tell about a daughter of India (Megha Parmar) who has conquered the highest peaks of four continents, not one or two in the world.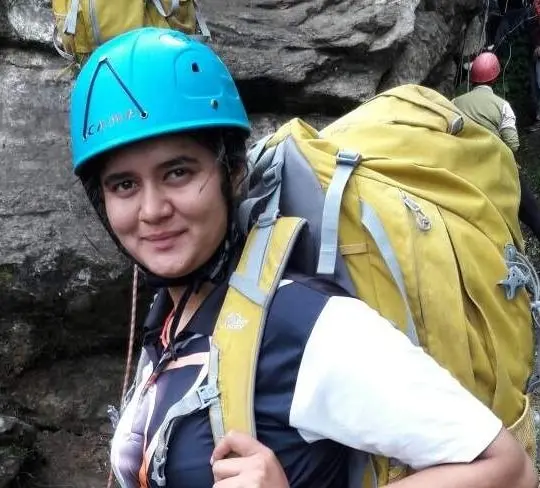 We hope this can inspire you to become a successful person too! It is worth listening to successful entrepreneur or to people who share their success stories? We can significantly learn many things from the experiences of them, by listening to their story.
Who is Mega Parmar?
Megha Parmar, born in a farmer's home in Bhoj, a district in Sehore district of Madhya Pradesh, has given a camel flight to her dreams. Megha did what people cannot even imagine. Megha conquers the highest camel peaks of the four continents of the world, including Mount Everest. It has become the first female mountaineer in Madhya Pradesh to do so.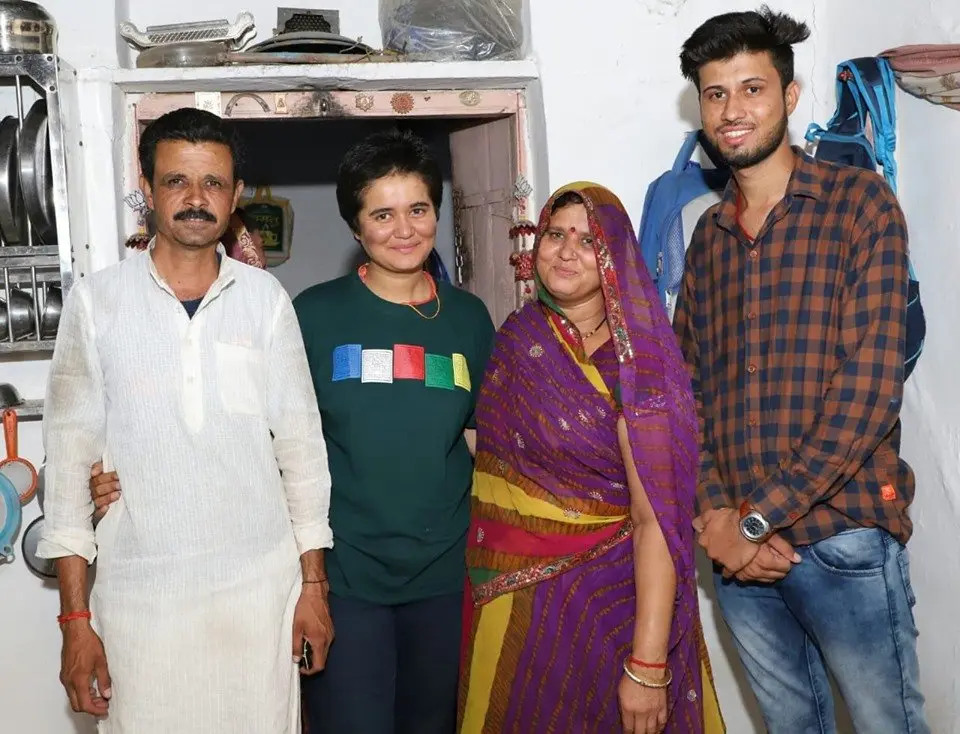 Megha Parmar, Brand Ambassador of "Beti Padao, Beti bachao" in Madhya Pradesh.
You will be happy to know that Megha is also the brand ambassador of 'Beti Padhao, Beti Bachao' in Madhya Pradesh. While hoisting the tricolor on Mount Elbres, Europe's highest peak in 2019, Megha gave the message of 'Beti Bachao-Beti Padhao' to the people there.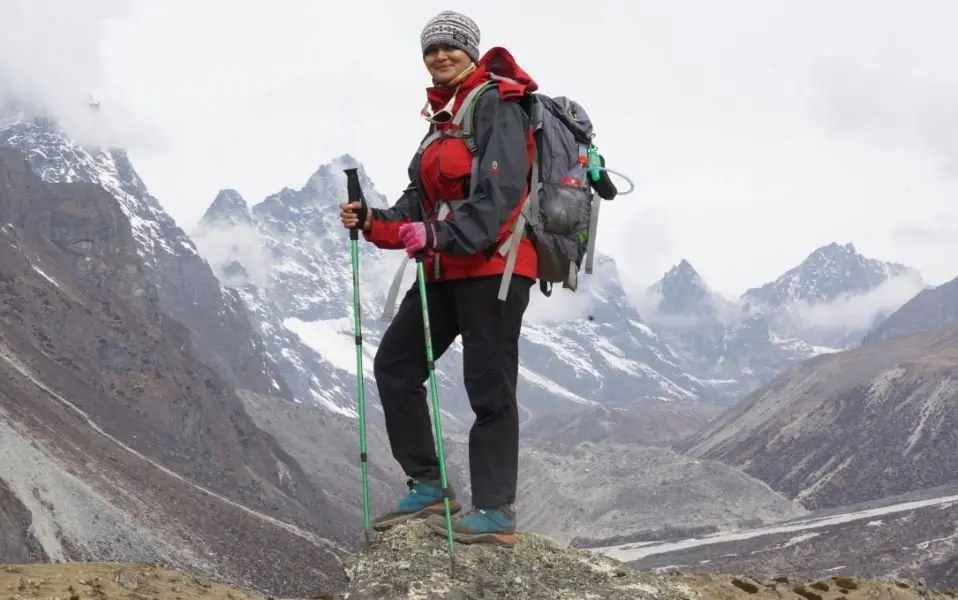 Story behind becoming the mountaineer:-
According to Megha, she was very serious about her identity, she did not want her identity to remain only till marriage, and she wanted to earn a different name in her life. Megha had read in the newspaper one day that two boys from Madhya Pradesh have conquered Mount Everest, so why should I not become the first girl in Madhya Pradesh who can conquer Mount Everest.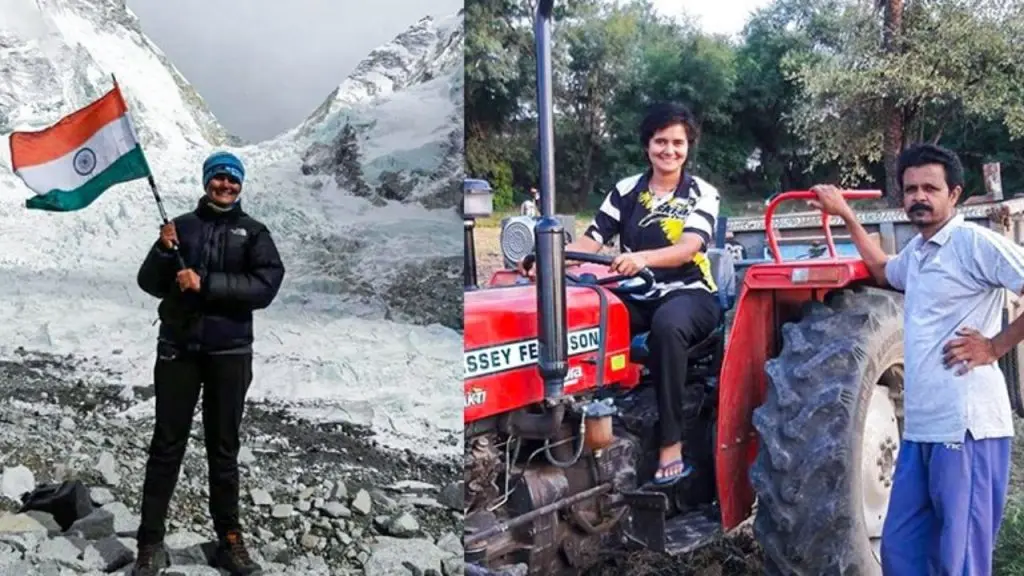 Megha faced a lot of trouble as a girl. But his parents' support was with him. Megha said that people used to make talks her, but Megha never lose her focus on her goal.
Megha told that she comes from the environment where the girls are married in a very short time. He said that even after my match, it has been 17 years, but I have not faced any such problem.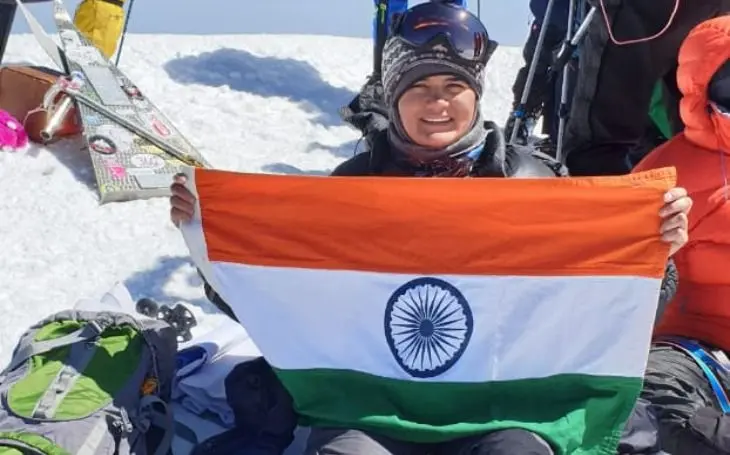 People had placed Papa on their shoulders
Megha says that the people who used to talk about us today, they kept my father on their shoulders. I have not forgotten this sight till date when my father was honoured, I felt very proud. Even today, I have not forgotten the moment when the Chief Minister of the State rose up and came towards me and honoured me.
With this work of mine, girls around today have got the freedom to do what they want. Today, when girls tell me their inspiration, I feel proud.

Megha Parmar
In today's time, girls are not less than boys in any field, but only if they need to give wings to their dreams.
StartoCure is the online entrepreneurial magazine platform, where team brings you Interview & Stories of Entrepreneurs, Inspirations, Influencers, Startups eco-system & Change-makers. StaroCure also committed to bringing resources, research reports, funding reports and analysis of the startups, as well as profiles of great businesses & entrepreneurs from all over the world.
Note: If you have a similar story to share with our audience and would like to be featured on our online magazine, then please click here & follow the steps , we will review your story and extend an invitation to feature if it is worth publishing.
You may also like: