Who Is Warren Buffett?
Warren Edward Buffett is an American business magnate, investor, and philanthropist, who is the chairman and CEO of Berkshire Hathaway. He is considered one of the most successful investors in the world and has a net worth of US$88.9 billion as of December 2019, making him the fourth-wealthiest person in the world.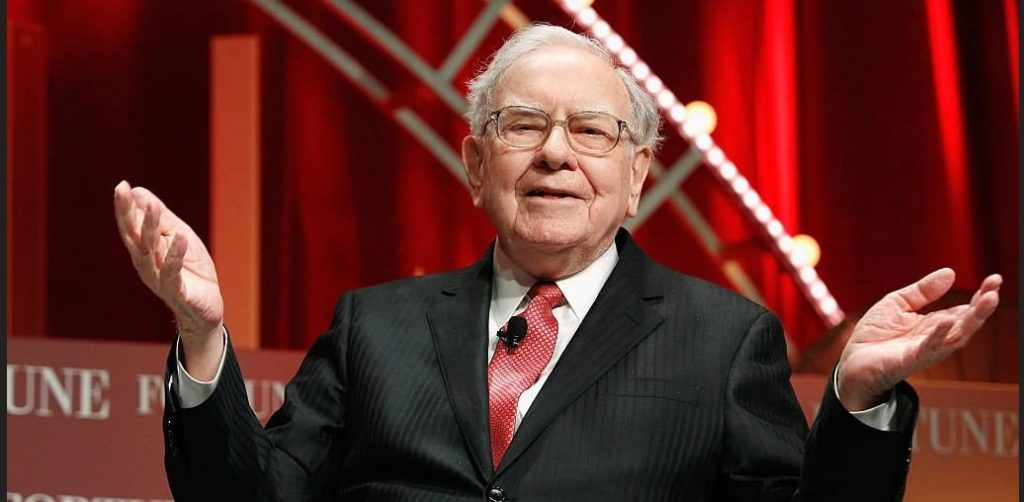 Buffett was born in Omaha, Nebraska. He developed an interest in business and investing in his youth, eventually entering the Wharton School of the University of Pennsylvania in 1947 before transferring and graduating from the University of Nebraska at the age of 19. He went on to graduate from Columbia Business School, where he molded his investment philosophy around the concept of value investing that was pioneered by Benjamin Graham.
He attended New York Institute of Finance to focus his economics background and soon after began various business partnerships, including one with Graham. He created Buffett Partnership, Ltd in 1956 and his firm eventually acquired a textile manufacturing firm called Berkshire Hathaway, assuming its name to create a diversified holding company. In 1978, Charlie Munger joined Buffett and became vice chairman of the company.
Here Are Top 10 Quotes By Warren Buffett:-
Wall Street is the only place that people ride to in a Rolls Royce to get advice from those who take the subway.

Warren Buffett
You only have to do a very few things right in your life so long as you don't do too many things wrong.

Warren Buffett
It takes 20 years to build a reputation and five minutes to ruin it. If you think about that, you'll do things differently.

Warren Buffett
Someone is sitting in the shade today because someone planted a tree a long time ago.

Warren Buffett
Rule No.1: Never lose money. Rule No.2: Never forget rule No.1.

Warren Buffett
A public-opinion poll is no substitute for thought.

Warren Buffett
I am quite serious when I say that I do not believe there are, on the whole earth besides, so many intensified bores as in these United States. No man can form an adequate idea of the real meaning of the word, without coming here.

Warren Buffett
Let blockheads read what blockheads wrote.

Warren Buffett
I buy expensive suits. They just look cheap on me.

Warren Buffett
The smarter the journalists are, the better off society is. For to a degree, people read the press to inform themselves – and the better the teacher, the better the student body.

Warren Buffett
Warren Buffett shares advice on becoming successful:
---
StartoCure is committed to bringing stories from the startup ecosystem, Stories that reshape our perspective, add value to our community and be a constant source of motivation not just for our community but also for the whole ecosystem of entrepreneurs and aspiring individuals.
Note: If you have a similar story to share with our audience and would like to be featured on our online magazine, then please click here & follow the steps , we will review your story and extend an invitation to feature if it is worth publishing.
Read More: