Almost after one and a half months of announcing new Zombie related content in a partnership with Resident Evil 2, the Zombie Mode was released on January 25th along with other updates like the beautiful moonlight weather in Vikendi with the 0.11.0 beta version.
The Zombie Mode plays beautifully in the beta released for everyone to download in the official discord server of the game. The Zombie Mode is just like a classic match of PUBG Map Erangel against 99 other players.
But, there is a catch. Zombies spawn randomly across the map. These creatures walk really slowly and so can be outrun really easily. They also make weird noises and do a little damage from their fists on the player.
So why should you shoot a zombie and notify everyone around you of your position?
Because a dead Zombie converts into loot! This loot isn't much. It could be a few bandages, ammo for different guns and even scopes. There are so many Zombies that killing a bunch of them will allow you to gather enough ammo to last the entire game.
We also got to see the new moonlight weather in the recently released Snow Map Vikendi. The moonlight is not like the night mode we got a few months ago in Erangel. The visibility has definitely decreased, but not so much. We don't need night goggles to see around in this mode. The moonlight provides great night vision.
There are also a bunch of new guns, items and other features coming with this PUBG Mobileversion. One of the new items is a knife which is a good stealth killing object. It's also really good to take down zombies as you would not have to shoot them and give your position away to the enemy.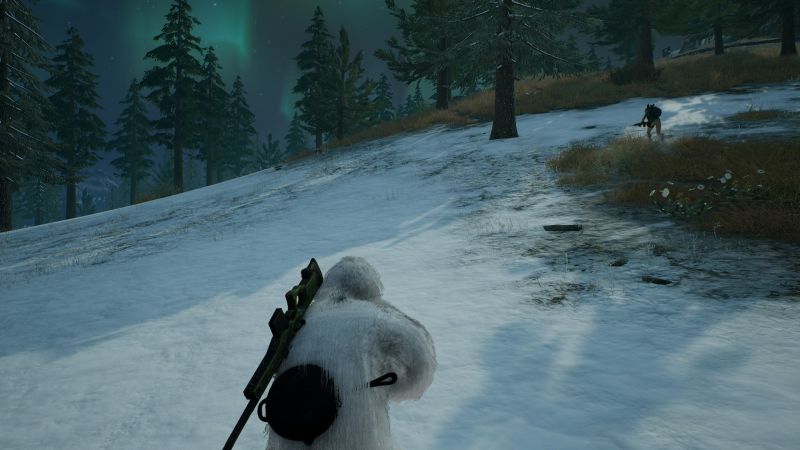 The patch notes for this beta are:
– Added RE2: Sunset, a new time-limited event mode. Fight to survive as usual on Erangel, but Zombies and Bosses from Resident Evil 2 will also spawn on the map! Kill them to get resources and items.
– Added Resident Evil 2 main menu theme and music.
– Added weather: Moonlight to Vikendi.
– Added Personal Spaces, where player information and Connections are displayed. Select a friend with Synergy 400 or above as Partner to stand by your side in your Space!
– Added push-to-talk chat in matches.
– Sanhok is now available in Arcade – Quick Match.
– Added a PC feature: damage stacking outside of safe zone. The further away players are from the safe zone, the more damage they take.
– Added feature form our PC counterpart: Air raid adjustment. In Sanhok and Vikendi, the size of the air raid area is reduced as the safe zone reduces in size.
So, when is this version coming out for everyone? Tencent has yet to notify about a release date. But, analyzing how Tencent works with beta updates in the past and the from the word of some famous YouTubers and members from the community, it will definitely be coming out in the first half of February.