Have you listened to Narendra Modi Ji's two missions? One is Digital India Movement & the Other one is Atmanirbhar Bharat.
A new event has been initiated named Bharat AirFibre, under this cheap internet will spread everywhere from big towns to small villages across the country. There will be no shortage of cheap internet and fast speed. Let's know more about it in this article.
Govt Of India Launches Bharat AirFibre | Same Speed Wifi For Pan India
Ravi Shakanar Prasad, who is an IT minister, launched an event under BSNL called Bharat AirFibre. It resembles the Bharat Net Movement, which was launched last year. But inside this, we will get speedy coverage of internet areas. Its mission is that within 1000 days, these 6 Lakhs will cover the villages and everywhere they will have fast internet access.
You only know how much important it is for the Internet to move forward. So the internet will be accessed in a non-dependable way.
What is BSNL Bharat AirFibre?
Till now broadband used to at home, you used to put in your computer or give WiFi. But now one place will have its hotspot and there will be up to 10km less coverage of that hotspot, And you will be able to use the symposium and will be able to use a device on your WiFi devices or at home so that it can catch you and give you booster internet in your smartphone, on your laptop, or on your smart TV.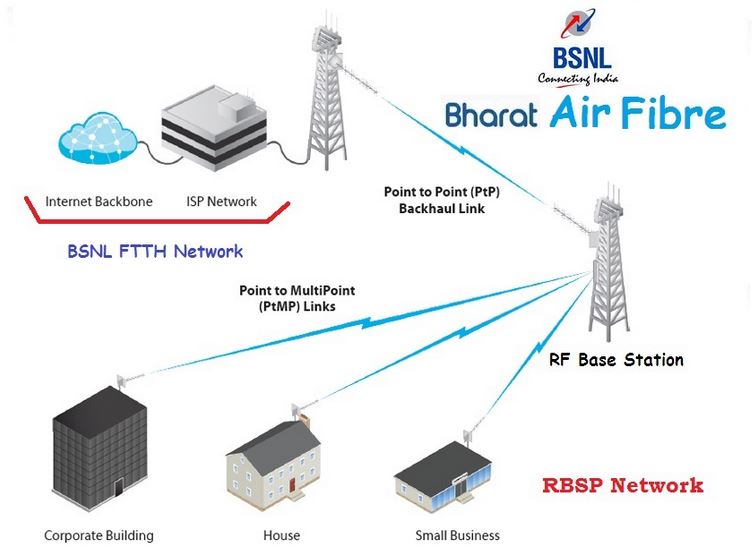 Let us tell you that it has started from the Okla and Washim districts of Maharashtra. And yesterday's news is that this event has been started in backward villages like Danapur in Bihar yesterday. Ravi Shankar Prasad Ji will provide much more coverage gradually, it is said.
All of you will be eager to know its opinion, so I can tell that its installation is free, but you have to give the monthly ₹499, this is a starting pack. And speaking of speed, here you will get speed up to 100 Mbps. It is very cheap if we compare it to Jio Fibre Net or Airtel Fibre net. With this all of us will get a reliable internet is such a dream, its promise of BSNL.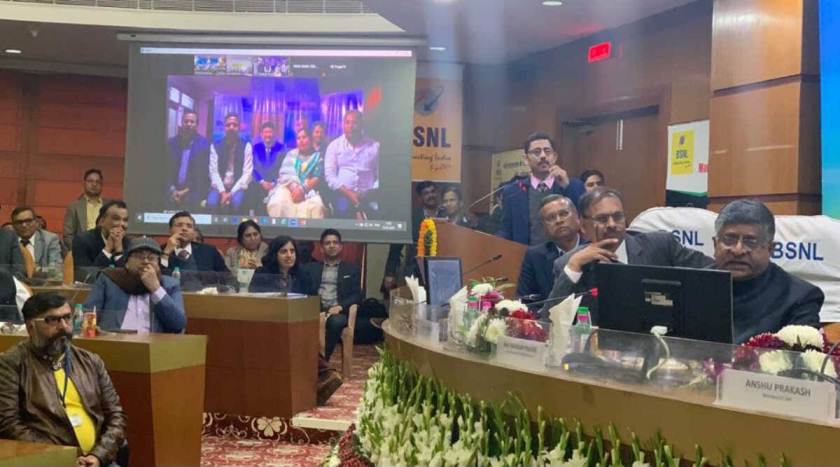 Bharat Fiber (FTTH) Overview:

Bharat Fiber (FTTH) is a unique technology being deployed by BSNL for the first time in India. The fiber connectivity having unlimited bandwidth and state of the art technology provides fix access platform to deliver high-speed broadband from 256 Kbps to 100 Mbps, IPTV has different types of contents like HDTV and future coming 3D TV and a range of voice telephony services. It provides a comprehensive solution for the IP leased line, internet, Closed User Group (CUG), MPLS-VPN, VoIP, video conferencing, video calls, etc whatever the services available on the internet platform, bandwidth on demand can be delivered by this connectivity to the without changing the access fiber and home device.
Customers will get a CPE called Home Optical Network Termination (HONT) consisting of 4X100 Mpbs Ethernet ports and 2 normal telephone ports. Each 100 Mbps port will provide broadband, IPTVs, IP Video calls, leased lines, etc as required by the customers. The customer will get a power back unit having a full load backup of four hours and a normal backup of three days. This power backup will be AC input and connecting to the HONT on 12V DC.
How to Apply BSNL Bharat AirFibre:
You can apply or book in advance by clicking on the below button:-
This is the time of coronavirus, it is also an opportunity to provide internet at home because all children now need to take online classes. And it's not work in 1-2 GB because if there are more children at home, everyone has to attend classes regularly. So this will be a good mission to facilitate all children.
We are very happy that the Government is our way of providing the most sustainable internet. And where private companies charge us a lot of cost for these services, It will be so good if the government stands there in this case.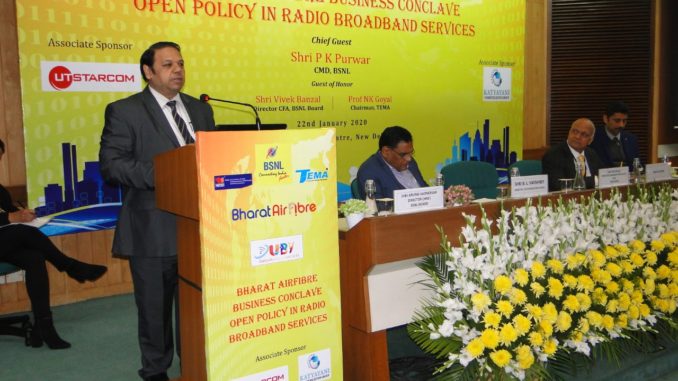 If we start getting full internet in ₹499, then why do we recharge separately in 4-6 Telecom Sim at home. 4 sim costs us ₹1000/month on average. We will opt for a simple calling pack and will get our internet in just ₹499, speed will also be very good.
StartoCure is the online entrepreneurial magazine platform, where the team brings you interviews & Stories of Entrepreneurs, Inspirations, Influencers, Startups eco-system & Change-makers. StaroCure is also committed to bringing resources, research reports, funding reports, and analysis of the startups, as well as profiles of great businesses & entrepreneurs from all over the world.
You may also like: