The registrations of PMCO 2020 (PMCO Spring Split 2020) has started and the PUBG Mobile players who wish to participate in this tournament can register with their squads. The registration process for the event will end after 21st January. This year's registration process is different from PMCO Spring Split 2019. To know the full registration process check out the full article.
Before registering for PMCO 2020 (PMCO Spring Split 2020), the players and their squad members need to meet specific requirements that are listed by PUBG Mobile.
REQUIREMENT FOR PMCO (PMCO SPRING SPLIT ):-
1. No Roster Changes after registration has been submitted.
2. Participants must have reached the age of majority in his or her country of residence before the start of the Tournament, and must comply with any applicable age ratings from ratings authorities and mobile platform ratings systems.
3. A player under the legal age of majority in his or her country of residence, but older than 16 years of age (i.e. having lived for at least 16 calendar years after date of birth) as of the Tournament start date may participate with consent from parents or legal guardians.
4. No fewer than 3 players' nationality must be the same region you register in, or a lawful resident of a jurisdiction in the Region for at least six (6) months
5. All players must be ranked Platinum or above at the time of registration.
6. Team Rosters must be a minimum of 4 players and no more than 5 players with one player being a substitute player.
7. Players are only allowed to use mobile devices during the tournament (including the in-game qualification round), and players that use tablets or a PC emulator will be disqualified from the PMCO.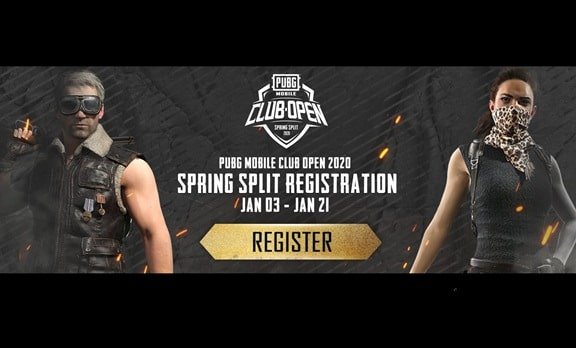 PMCO 2020 REGISTRATION FAQS. :-
1. List of PMCO countries/regions
A lot of additional regions & countries have been added that will have their own PMCO in 2020.
[Americas]
PMCO Latin America
Argentina, Bahamas, Barbados, Bolivia, Chile, Colombia, Costa Rica, Cuba, Dominican Republic, Ecuador, El Salvador, Grenada, Guatemala, Guyana, Honduras, Mexico, Nicaragua, Panama, Paraguay, Peru, Puerto Rico, Trinidad And Tobago, Uruguay, Venezuela

PMCO North America
Antigua and Barbuda, Aruba, Belize, Bermuda, Canada, Dominica, Jamaica, Saint Lucia, United States

PMCO Brazil
Brazil

[Europe]
PMCO Europe
Aland Islands, Albania, Andorra, Austria, Azerbaijan, Belgium, Bosnia And Herzegovina, Bulgaria, Croatia, Cyprus, Czech Republic, Denmark, Estonia, Finland, France, Greece, Greenland, Hungary, Iceland, Ireland, Israel, Italy, Latvia, Liechtenstein, Lithuania, Luxembourg, Malta, Monaco, Montenegro, Netherlands, North Macedonia, Norway, Poland, Portugal, Romania, San Marino, Serbia, Slovakia, Slovenia, Spain, Sweden, Switzerland, United Kingdom, Vatican

PMCO CIS
Armenia, Belarus, Georgia, Kazakhstan, Kyrgyzstan, Moldova, Russia, Tajikistan, Turkmenistan, Ukraine, Uzbekistan

PMCO Germany
Germany

PMCO Turkey
Turkey

[Middle East & Africa]
PMCO Middle East & Africa
Afghanistan, Algeria, Angola, Bahrain, Benin, Botswana, Burkina Faso, Burundi, Cameroon, Cape Verde, Central African Republic, Dr Congo, Egypt, Jordan, Kenya, Kuwait, Lebanon, Liberia, Libya, Equatorial Guinea, Ethiopia, Gabon, Ghana, Guinea, Israel, Ivory coast, Madagascar, Mali, Mauritius, Morocco, Mozambique, Nigeria,Rwanda, Senegal, Sierra Leone, Somalia, South Africa, Sudan, Oman, Palestine, Qatar, Republic Of The Congo, Rwanda, Senegal, Sierra Leone, Somalia, South Africa, Yemen, Zimbabwe Sudan, Tanzania, Tunisia, Uganda & United Arab Emirates

PMCO Iraq
Iraq

PMCO Saudi Arabia
Saudi Arabia

[South Asia]
PMCO South Asia
Bangladesh, Bhutan, Maldives, Nepal, Sri Lanka

PMCO India
India

PMCO Pakistan
Pakistan

[Wildcard]
PMCO Wildcard
Australia, Fiji, Mongolia, New Zealand, Northern Marianas Islands, Papua New Guinea, Togo

PMCO SEA Wildcard
Brunei, Cambodia, East Timor, Laos, Philippines, Singapore

[Information to be shared later]
Chinese Taipei, Hong Kong China, Macau China, Indonesia, Japan, Korea, Malaysia, Thailand, Vietnam
2. Promotion from PMCO to PMPL (PUBG MOBILE Pro League)
[PMPL Americas]
PMCO Latin America, PMCO North America, PMCO Brazil

[PMPL South Asia]
PMCO India, PMCO Pakistan, PMCO South Asia

Europe, Middle East & Africa, Wildcard will have dedicated PMCO regional finals.

The top teams of the PMPL & PMCO regional finals will be promoted to the PMWL (PUBG MOBILE World League)
---
3. PMCO, PMPL, and PMWL schedules (First Half of 2020)
Registration: 3rd – 21st Jan

Online qualification : 23rd – 26th Jan, 30th Jan – 2nd Feb (8 days)

Group stage, Semifinals, and Regional Finals : February – March

PMPL Americas, PMPL South Asia : End of March – April

PMWL 2020 Season 1 : Mid-May – Mid-June
---
4. Online qualification slots for the Group stage
PMCOs are for semi-pro & pro teams, & we consider it important that top teams to have continuous opportunities for exposure in front of large audiences. In order to strengthen the PUBG MOBILE esports eco-system, the teams who made won their regional finals ll be invited directly to the next split group stage, without having to pass online qualification again. In addition, large and renown pro organizations with standing long-term investment plans can be invited to the group stage directly as well.

As the PMCO 2020 Spring split contains more regions in comparison to the previous year PMCO 2019 Fall Split, additional group stage slots will be assigned to the online qualification. This is the great chance for new semi-pro teams to shine!
---
PMCO 2020 (PMCO SPRING SPLIT) Registration Process:-
Visit the PMCO 2020 (PMCO SPRING SPLIT 2020) registration link.
Get your team that is going to compete and assign a name to the squad.
Register your squad on the link provided in the above steps.
After that, your squad will have to play PUBG Mobile in-game qualifiers that will take place from 23rd January to 2nd February.
During the PUBG Mobile in-game qualifiers, your squad will have to play at least eight games.
The top eight games with the highest points will be considered for the final standings from where up to 32 teams will qualify following which the top teams will proceed to the group stage.
Note: The registration details for Japan, Korea, Indonesia, Thailand, Malaysia, Vietnam, Chinese Taipei, Hongkong China, Macau China regions are yet to be announced by the officials
Read More Information at PMCO 2020 Website
PMCO 2020 (PMCO SPRING SPLIT 2020 PRIZE POOL):-

0