Meet Aastha Jha, Who Planned 500+ Weddings | CEO & Founder Of Kraftstar Management, The Wedding Journal & Gathbandhan Vivah.
Aastha Jha is the CEO & Founder of Kraftstar Management, The wedding Journal & Gathbandhan Vivah. Kraftstar Management is the top wedding planner in Bangalore & planned more than 500 wedding. The wedding journal is Indian wedding Magazine where you can find everything about Fashion, Beauty & Life style. Gathbandhan Vivah is Wedding Market which is under process of launching where you can rent your wadrove. Being a girl, she understands what a bride wants & feels on her big day She is planning it by her heart. Today we got chance to interview with her.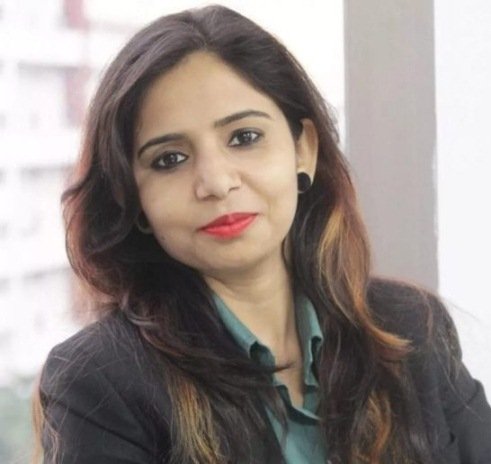 We hope this can inspire you to become a successful person too! It is worth listening to successful entrepreneur or to people who share their success stories? We can significantly learn many things from the experiences of them, by listening to their story.
Excerpts from our exclusive interview with her:
Q1) Tell us a little bit about your start-up and your journey, please;
I am from Patna & I have finish my schooling from Krishna Niketan, Patna. Then, I pursued engineering from PESIT, Bangalore.
My younger brother who is my business partner had already done a lot of events in Patna. Since I always thought of starting something of my own, so I shared my thought with him about starting my own event management company in Bangalore. He was also up for it. Then he came to Bangalore & we started the firm.
I couldn't leave my job as I never wanted to take any monetary help from parents and we also needed financial support. I had a great manager and team lead in my office who understood my dream and passion. They always supported me.
It was never easy for me to work at two places but I knew I can do it. I used to work for 15-16 hours per day during my initial days. Because of this tireless effort, we started getting lots of wedding events including destination ones within 6 months of start-up. So, I quit my job and started working full time for my dream."
Kraftstar Management has grown considerably in the past few years and now boasts of locations in Delhi, Mumbai, Goa, and Udaipur as well. All this has been made possible with the unrelenting efforts of my team.
Q2) How did the idea for your business/startup come about?
I have been interested into event management since my college days. But it took shape when I started working as analyst in AIG. I was part of each and every event and helped the team organize events like Annual Day celebration better. After that I started working in an Event Management firm after office hours and on weekends as well. Eventually, I felt I can do it on my own now. Then, I quit my job and started Kraftstar Management
Q3) What was your key driving force to become an entrepreneur?
My first mantra is if you can dream it, you can do it. And I always dreamed of my own venture. I believe work until you don't need an introduction.
Q4) What service(s) or product(s) do you offer/manufacture?
We are Bangalore based wedding planner and have done more than 500 weddings. We provide everything related to a wedding. We do venue booking, decor design and execution, booking vendors like MUA, Photo & Video grapher, Dhol etc. I Own a wedding magazine The Wedding Journals, where anyone can find many articles about wedding fashion & Trends. We have Rent/Sell business Gathbandhan vivah where a bride or vendor can rent or sell jewellery. Its Under process. Soon we will be launching it. I own a travel business Explore air services , Saloon Elegance Make-over and Academy .
~ Gathbandhan Vivah: A Wedding Market for all your wedding needs
---
~The Wedding Journals: Your #theweddingjournalinspiration starts here..! The most popular and trusted resource on #weddinginspiration
---
~My Pretty Castle A @the_wedding_journals_ Venture..!! Inspiring Home decor Ideas..!! Use
---
~Elegance Make-over and Academy: A wedding make-over saloon
---
~Explore Air services: We take care of complete Tour and travel..!
Q5) Why should people choose your product/services?
We are top wedding planner in Bangalore. While we have handled many high profiles and NRI weddings, we equally enjoy planning smaller scale creative weddings. We have experience across a wide range of backgrounds and budgets. We are familiar with the customs for most castes and religions. I am from North India but I am in Bangalore since 2011. So I know the culture and tradition of every part of India. Our team is full active and once we are signed, a couple doesn't need to worry at all.
Q6) How do you market your business, and which tactics have been most successful?
We have good client and vendor relationship. We get a lot of weddings from reference. We have a full-time digital marketing team. We use many wedding platforms. The most successful is the client reference and Instagram
Q7) What risks are you facing?
Right now, covid-19. However our team has done couple of weddings in this situation as well. Rest, we never faced any risk.
Q8) Have you considered any alliance/partnership/funding?
Yes. we will be raising fund for our one of the business in next 6-8 months.
Q9) What are your responsibilities as the business owner?
As the owner of the business, you're the captain of the ship. You're responsible for keeping the entire thing afloat. one has to manage client, employee and the vendors. Creating business plans, arranging financing, hiring staff, reviewing sales, developing marketing strategies, overseeing daily activities. We have separate team for each responsibility but as a owner, we have to review everything.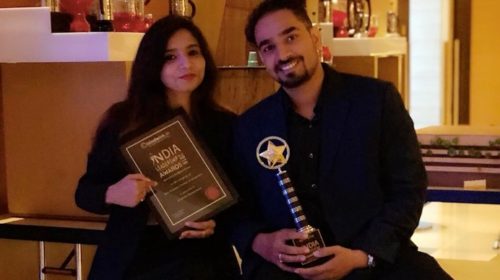 Q10) How many hours a day do you work on average?
Even when I am running, exercising, grabbing coffee, etc. my antenna is always up. I guess if you added it up, I would say ~70 hours of actual work/week in front of clients or on the computer/phone. The rest of it is info gathering/trend watching, reading, watching TV, etc. but that is kind of work too when you are in planning and growing many ventures. All in it would be closer to 70-80hours/week I think.
Q11) What comes first for you money or emotions?
Business is about profit. We work around 70-80 hours/week , we definitely want profit for our company. But when we talk about Wedding, it is all about emotions. And being a girl, I know what a bride wants and feels on her big day. When I plan a wedding, I do it by my heart. My clients always say I work as a family member & do the wedding planning very responsibly.
If work is good, money flows eventually.
Q12) Tell us about your early life & How has being an entrepreneur affected your family life?
During my initial days, I used to work a lot as i started my venture with my job. So, I have to work before & after my office. There was no weekend. It was never easy for me to work at two places but I knew I can do it. I used to work for 15-16 hours per day during my initial days.
So, it definitely reduces the time for my personal life. But I was lucky enough to have good manager and team lead who helped me and supported me. My good friends were always there with me.
Q13) What piece of advice would you give to college graduates who want to become entrepreneurs??
Believe in yourself and work hard. People will say many bad things. But I promise you, there will come a time when these people will congratulate it for setting an example for future generations. Dream bigger and just do it.

Aastha Jha
Follow Kraftstar Management At:
Follow The Wedding Journal At:
More At:
StartoCure is the online entrepreneurial magazine platform, where team brings you Interview & Stories of Entrepreneurs, Inspirations, Influencers, Startups eco-system & Change-makers. StaroCure also committed to bringing resources, research reports, funding reports and analysis of the startups, as well as profiles of great businesses & entrepreneurs from all over the world.
Note: If you have a similar story to share with our audience and would like to be featured on our online magazine, then please click here & follow the steps , we will review your story and extend an invitation to feature if it is worth publishing.
You may also like: