Story Of Waqqas Malik: Founder Of Dear Sir | Young Entrepreneur With Great Goals
Waqqas malik is the founder of Dear Sir, an innovative educational startup, which YouTube channel crossed 6 million subscribers family within just 250 videos. He is a passionate young entrepreneur with great goals. Today we go chance to with him, Let's know more about his entrepreneurial journey.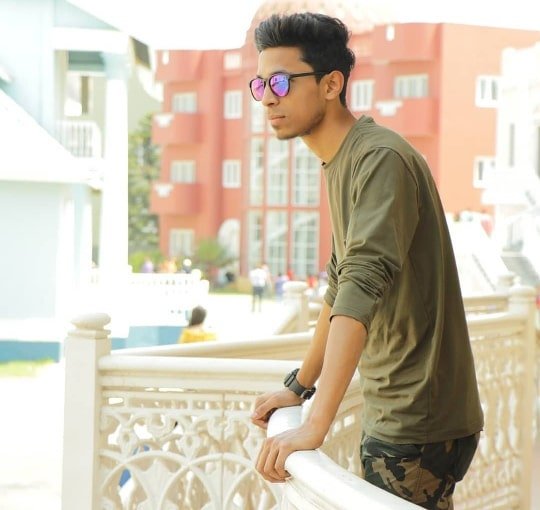 We hope this can inspire you to become a successful person too! It is worth listening to a successful entrepreneur or to people who share their success stories. We can significantly learn many things from the experiences of them, by listening to their story.
Excerpts from our exclusive interview with him:
Q1) Tell us a little bit about your start-up and your journey, please;
Dear Sir is a bit more than a startup for our students and us. More than 6 Million emotions are now connected with us and now we are in the top 3 in Indian Educational Channels. But it was never what it is right now. When we first started our mission to spread education in India, the result wasn't satisfactory and our initial few months were very hard.
We were delivering the perfect content but it wasn't reaching the right audience even after all our marketing efforts. But "where there is a will there's a way", we keep learning things and started to understand the market and modify our way accordingly. Now rest is history. We created a record to achieve 1M, 2M, 3M, 4M, 5M, and 6M subscribers in just ​94, 120, 150, 175, 210, ​252 videos respectively which is a record in India to achieve max subscribers in fewer videos.
Q2) How did the idea for your business/startup come about?
The world is changing in a drastic way and technology is dominating the world. Online education was signaling at that time and it was easy to predict the future. India is a country which is lacking handy educational resources. Students will learn and they have the abilities as well to change the world but due to our broken education system, they were not getting the facilities they deserve. We decided to enter this market to provide our services free of cost."Help people to achieve their dreams and they will help you to achieve yours"​. ​That's what my mantra was while starting my journey. Dear Sir helped students to pass their exams and they made us what we are right now
Q3) What was your key driving force to become an entrepreneur?
I love to help people and Entrepreneurship I feel is the best way to serve in a quality way. I understand my social responsibility and that's what makes me alive in this journey. I identified my abilities a little earlier which helps me to choose entrepreneurship over anything. Once I started it I realized how addicted it is. I found the real me who understands the pain of people and creates the right service to help them.
Q4) How did you come up with the name for your startup as Dear Sir?
Name is recognition and that's what creates a recall value among your consumers. It must be unique and relatable which can be remembered easily. And when you are working in an educational industry then what name would be better than DEAR SIR with all the above features. Our name creates an emotional touch between our students and us which makes us a bit more closer.
Q5) What services do you offer?
We started with our online educational channel Dear Sir where we provide Educational videos of Maths, English, and Reasoning. We focus on both Competitive exams and School exams as well. Through our videos, lots of students are now employed in government institutions, and lakhs of students passed their schools exams with a good percentage. The uncountable success of our students speaks about the quality of the content.
Now I am focusing on the expansion of our business through our website dearsir.in where we are providing all subject videos of all classes and different skill improvement quality courses with best faculties of their respective fields like programming, development and Art and Craft, etc free of cost. Students started to enroll in it to get maximum benefits. We believe in the next 2 years dearsir.in would be one of the market leaders in India.
Q6) Why should people choose your product/services?
We are the only educational channel in the world with 6M subscribers in just 250 videos. Why that? Because we believe in quality over quantity. ​Our method of teaching is creative and innovative. We have developed a teaching technique which we call "View call". It works with visualization of things and human psychology of remembering it.
Our human brain remembers things in the form of images and it helps it to recall things easily. With this technique, we help the students to visualize the concept through real-life examples, animation, and concept-related jokes. Also, through our channel students learn the concept in less time because of creativity and to the point teaching.
Due to our innovative teaching style, we got lots of love from our students. Our "Tenses" video got more than 1.7Crore of viewership which is a record view on any educational video. Our Maths Short Trick is famous around the globe, even we get viewership on our Maths Short Tricks video from outside India which shows the uniqueness and wide acceptance of our products.
We have launched the website dearsir.in on the same concept of teaching where students can-learn from the best faculties of India and improve their skills.
Q7) How do you market your business, and which tactics have been successful?
Generating recall value makes us what we are today. From the very initial stage, we focused on the footfall of our viewers and retaining it by creating a recall value of our product. For example, our content starts with the concept of the topic so we ask the viewers to say "Concept is power" which helps them to understand the value of the concept as well as recall the name of DearSir whenever they hear about conceptual things.
Also, technically "organic reach" and "word of mouth" is something we generated successfully through our content which helps us to dominate the market without even spending a single rupee. More than 12 crore students were on our channel in the past few months due to the same. That's how we successfully beat the competition through no-cost marketing techniques.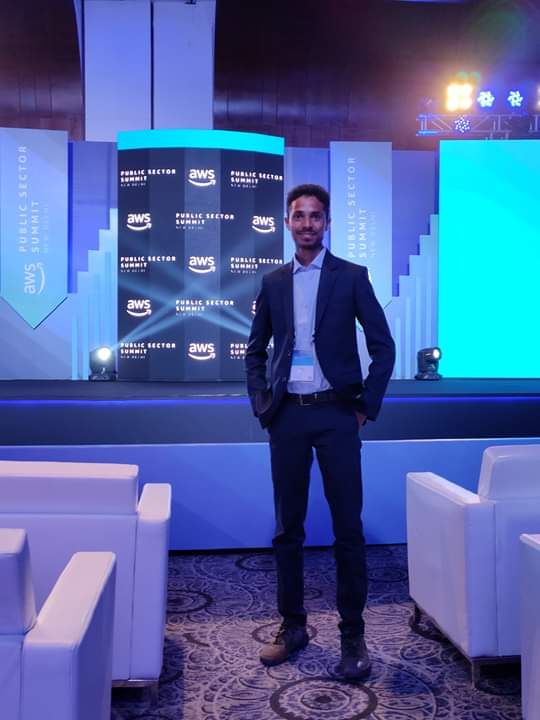 Q8) What risks are you facing?
The world is full of risk and as an entrepreneur, I understand the importance of it as well. I believe where there is a risk, there is an opportunity. And I always get ready for the same.Technology and consumer behavior are changing very drastically which sometimes triggers me to be extra attentive so that I won't lose any opportunity. So, risk in my vision is "not reading consumer correctly" and "not adoption of right technology timely" and I believe I can manage it efficiently.
Q9) Have you considered any alliance/partnership/funding?
We are partnered with so many businesses on our website already that are on the same mission to empower Indian students to achieve their dreams. They all are working day and night to fulfill the expectations of the learners. It's a healthy relationship we built together to reach a common goal.
Funding is a belief of an investor on the business and the strong business would be, the stronger belief would become. Right now my focus is to give handy experience and creating a stable platform for our students. In this journey, if investors come forward to show their will, I would welcome them with open arms.
Q10) What are your responsibilities as the business owner?
Business is not only about making profit but when word "Business" comes, it comes with the emotions, expectations, goals and dreams of people who are walking with you with a belief that you will never let them down. They can be anyone like employees, business partners, investors or consumers. It's my responsibility to never break their expectations. It's my responsibility to always show them the right path and stands by them in all critical situations. It's my responsibility to think about them and work for them selflessly. And thank god that I am blessed with all those responsibilities.
Q11) How many hours a day do you work on average & can you describe/outline your typical day?"
If you are counting hours, that means you are not enjoying your role". I don't work 9 to 5, else I work when I open my eyes to when I close my eyes. As an entrepreneur, if someone seeks your time at 3 am, you can't deny it. I have no week off in my life, that's how much I love and live my role and work. My advice to all entrepreneurs is to "stop counting and start living your dreams".
Q12) What is your greatest fear, and how do you manage fear?
Oblivion! It was once my greatest fear since I realized entrepreneurs live for people and recognition is nothing but an illusion. Great names die and nobody remembers them. Nikolai Ivanovich Vavilov is one of them who devoted his life to the study and improvement of wheat, corn, and other cereal crops that sustain the global population. Every third bite you take every day in your food is because of his hard work and dedication otherwise we all won't have that many crops.
Due to his work, humans are still alive and can eat as much as they want.Every single person on this earth is getting advantage of his work. But nobody recognizes him,why? Because nobody cares. It's a world where forever is an illusion. Live today, work for your passion and help humanity for self-satisfaction, not for recognition.
Q13) What comes first for your money or emotions?
One of my Mentor Ms Nivedita Jha taught me "There is no place for Emotion in business" and "Always be humble and responsible towards your consumers". And when our consumers are the future of this great country then I have to be humble in serving quality products and strict in taking tough organizational decisions. Students are my priority and I am very emotional towards them. Due to this attachment, "Quality" became my mantra.
Q14) Tell us about your early life & How has been an entrepreneur affected your family life?
My story is the same as other stories you may hear earlier and believe me it doesn't matter at all. Who cares who I was earlier until I started to dream and decided to change it. Remember any sad life story and think that was me but one thing which makes me different from others is the way I believe in my abilities.
My body and mind were always two different people for me and when my body makes any mistake, I never let my mind to criticize it or vice versa.In this way, I never lose my confidence in me even after all the unfortunate situations and mistakes I did. I kept learning things to change my fate and now due to that believe I built what I have today and makes my family happy as well.
Q15) What piece of advice would you give to college graduates who want to become entrepreneurs??
Entrepreneurship is an addiction that may steal all your time, happiness, and money as well in your initial days. Remember why you want to enter the market and what you have which may create change. It's not something that will please you from the first day but if your vision is vast and patience is in your control then you can achieve everything. Identify two things, First "What are all your abilities" and second "What is the demand in the market and how you can fulfill it with your abilities?".
Always be open for criticism and find feedback in it and apply all possible things which make your product smooth and handy. Doesn't matter how much you know but keep learning. Read success stories but focus on failure stories,they are what can save you from big mistakes. Last but not least, " Fail and fail again until success is inevitable".

Waqqas Malik
Follow him & DearSir @:
StartoCure is the online entrepreneurial magazine platform, where the team brings you Interview & Stories of Entrepreneurs, Inspirations, Influencers, Startups eco-system & Change-makers. StaroCure also committed to bringing resources, research reports, funding reports, and analysis of the startups, as well as profiles of great businesses & entrepreneurs from all over the world.
Note: If you have a similar story to share with our audience and would like to be featured in our online magazine, then please write to us at hello@www.startocure.com, we will review your story and extend an invitation to feature if it is worth publishing.
You may also like:
0