Akriti Kapoor & Bhavna Varma are the Co-Founders of Label Akriti & Bhavna, a size-inclusive clothing brand, and their motto is to serve people of all shapes and sizes. The duo believes in providing the best quality products and services to their customers.
Today we got a chance to interview with the duo, let's learn more about both & their brand.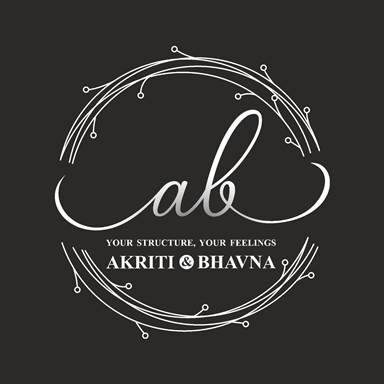 We hope this can inspire you to become a successful person too! It is worth listening to a successful entrepreneur or to people who share their success stories. We can significantly learn many things from their experiences, by listening to their story.
Excerpts from our exclusive interview with the duo:
Q1) Tell us a little bit about your start-up and your journey & How did the idea for your business/startup come about?
We met in college during our 1st year of Graduation. We studied Bachelor of Management Studies from Thakur College of Science and Commerce. We hit it off instantly and bonded over one thing from the beginning – Fashion. We were always the only two people in a group discussing what is trending, what and where we shopped from, and all things vogue. After completing our graduation, we both chose separate career paths. I decided to go into Digital Marketing and Akriti decided to pursue Fashion Designing.
After working in corporate companies for some years we knew this was not our cup of tea. One fine day we both met for some coffee and Akriti put her plan forward of starting a business and I instantly came on board as I also had similar plans. So, we decided to incorporate both our careers into one and started "Label Akriti & Bhavna" for our mutual love for Fashion.
It's only been 1 year and 10 months since we started out and there's a long way to go. We want to spread our love for Fashion with everyone around us and want people to feel that they can be the best version of themselves, size and skin tone notwithstanding. So far, the journey has been wonderful and we hope it keeps on getting better and better.
Q2) What was your key driving force to become an entrepreneur?
We both love experimenting with new and different things that corporate career restricts us from doing. We wanted to feel the rush that one gets while building something from scratch and passion. You see – It's intriguing how you build something from scratch to build an empire around it and not everyone can do it. We have the motivation and drive in us to do something big and fulfill our dreams and that's what attracted us towards Entrepreneurship.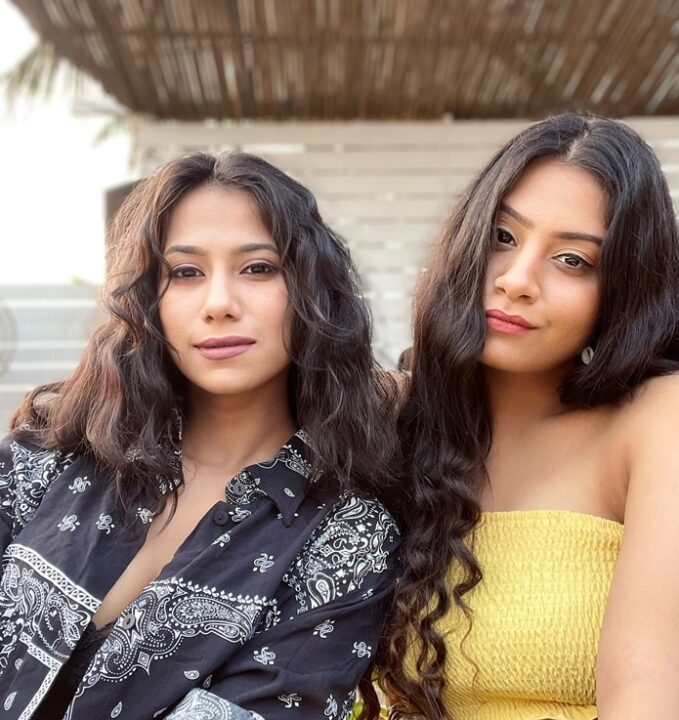 Q3) How did you come up with the name for your business/startup?
There is a really good story behind this. The name of a company is one of the most important ways to set a good first impression for the customer. It needs to be memorable, personal, and uncomplicated. We made a list of many names but nothing seemed significant and intimate enough. We wanted our audience to connect with us on a deeper level. So, after struggling to find a suitable name for our brand we took a different approach and started thinking of a Tagline first. After much consideration on why we wanted to start our own Label and what message we want to convey, we decided that our Tagline should be "YOUR STRUCTURE, YOUR FEELINGS" since we want people to feel that they can be the best version of themselves, no matter the size. We want them to feel secure enough in their own skin. That's how the Tagline originated from our names, Akriti means — Structure, and Bhavna means– Feelings. And, that's how we ended up naming our Label "Akriti & Bhavna".
Q4) What service(s) or product(s) do you offer/manufacture?
Label AKRITI & BHAVNA is into Indian wear & Western wear for both Men & Women and everything related to fashion. We also take personalized orders from customers as we don't like to be restricted and limited to just one category. We will be soon expanding our brand and launching a line of accessories too. Recently our collection was exclusively launched in an offline store called Royale Vastra in Kandivali East as well.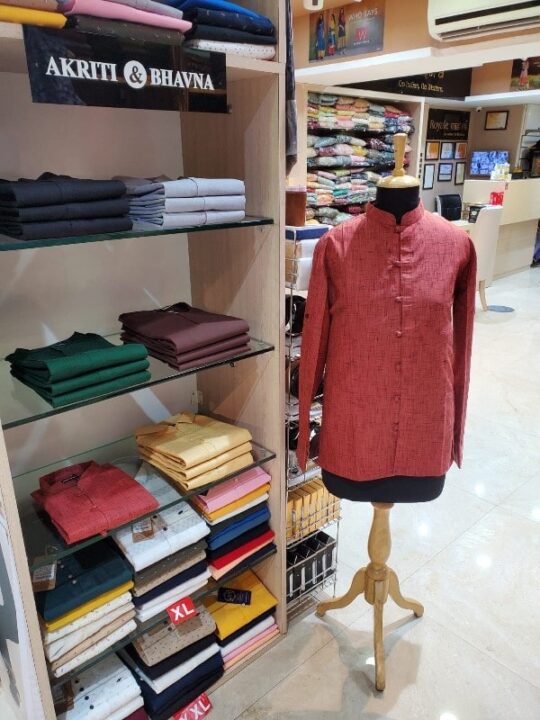 Q5) Why should people choose your product/services?
We are a size-inclusive brand and our motto is to serve people of all shapes and sizes. We believe in providing the best quality products and services to our customers. We have been successful in achieving our motto and will continue doing so.
Q6) Did pandemic (COVID 19) affect your business? if yes how?
"Label Akriti & Bhavna" was established in 2020 during COVID-19. There were too many restrictions for us at the start. We had to keep in mind all the rules and regulations along with our day-to-day activities. It was just the two of us handling and managing everything. After some restrictions were lifted, we started receiving orders and the production and shipments were made following all protocols.
Q7) What are your responsibilities as the business owner?
Our responsibilities include Researching current fashion trends and determining what consumers will like, developing ideas for new products based on research data, Designing sketches for new products, Creating clothing patterns, Testing and deciding on fabrics, colors, patterns, and textures for each design, Overseeing the production of designs, including carrying out fittings, determining finances and managing marketing, Maintaining relationships with customers, vendors, suppliers, and models.
Q8) How do you manage to keep going despite the challenges? What drives you?
Our passion is what keeps us going. We started our Label keeping in mind all the challenges we will face ahead because we started our business during COVID-19. We were mentally prepared for all the hurdles. The support that we received from our families was beyond belief. We are the kind of people that are very optimistic in life and we get a sense of satisfaction from facing challenges head-on.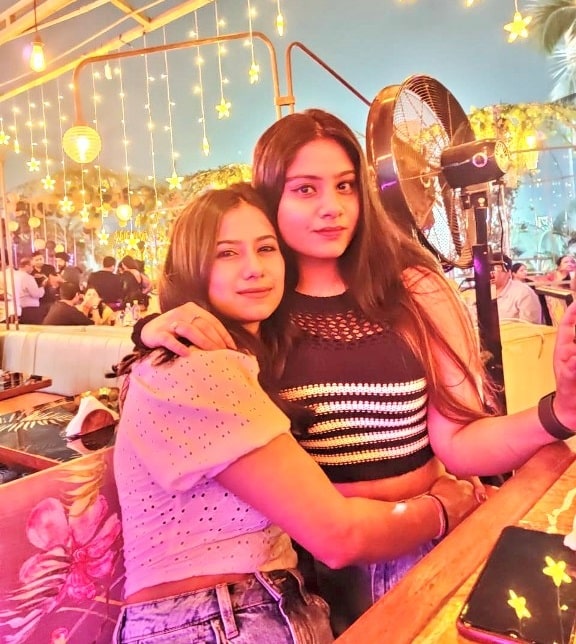 Q9) In your opinion, what are the keys to success?
In our opinion, one should do what they love and what makes them truly happy. You should always be grateful, grounded, humble, and should never forget your roots. Never let that fire of passion fade away. Then, nothing in this world can stop you from getting the success that you deserve.
Q10) What piece of advice would you give to college graduates who want to become entrepreneurs??
First and foremost, believe in yourself. Realign your day-to-day efforts with expectations you have for your future. Surround yourself with people you admire to raise the bar for yourself so you accomplish more. Don't get discouraged by little obstacles and try to find your way back with more determination and enthusiasm. Always be positive.
Follow Label Akriti & Bhavna @
StartoCure is the online entrepreneurial magazine platform, where the team brings you interviews & Stories of Entrepreneurs, Inspirations, Influencers, Startups eco-system & Change-makers. StaroCure is also committed to bringing resources, research reports, funding reports, and analysis of the startups, as well as profiles of great businesses & entrepreneurs from all over the world.
Note: If you have a similar story to share with our audience and would like to be featured in our online magazine, then please write to us at hello@www.startocure.com, we will review your story and extend an invitation to feature if it is worth publishing.
StartoCure.com strives to share every positive information which would benefit our readers. However, one must do their own research & take own responsibilities before taking any actions. Read Our Full Disclaimer