Faizi Khan is the Founder of Khayaalon ki Udaan, a writer and storyteller for the stories of change! Her purpose is to support people in celebrating their lives, directly or indirectly. It is an initiative that took a few years to execute, from the corporate world, the job culture for 6 years to now! She has always believed in the power of the pen. All the stories written are real and researched and gives a reflective message. She offers story writing and storytelling workshops, screenwriting, storytelling performances at different platforms, including the fitness industry and arts. Today we got a chance to interview her. Let's know more about her & her story.
We hope this can inspire you to become a successful person too! It is worth listening to a successful entrepreneur or to people who share their success stories? We can significantly learn many things from the experiences of them, by listening to their story.
Excerpts from our exclusive interview with her:
Q1) Tell us a little bit about your start-up and your journey, please;
My journey: Till 2018, I have been in the job culture, (2012-2018), changing four industries. The end of 2017, was the time I started feeling that being in the job culture was not meant for me. I wanted to start my own venture that was supposed to be the reflection of my beliefs and values.
Despite being a Science side student, I have always found my inclination towards Literature since childhood. My childhood is filled with conversations with my father where he cited stories to me, from Shakespeare to Rabindra Nath Tagore till Premchand, Naushad Sahab.
So I decided to take this emotion and introduce my venture based on the values of small moments, stands for ourselves that we take for ourselves and Khayaalon Ki Udaan was born in 2018.
My company/ Start-up:
Khayaalon Ki Udaan is a company that focuses on the importance of story writing and storytelling in our lives. It offers Performances, courses, one-on-one sessions, workshops, and webinars to the audience depending on their requirements on a long term basis. There are fewer ventures in India that focus on the art and Literature section so I introduced this concept as the future will have opportunities for the sections which were assumed to be unconventional.
Q2) How did the idea for your business/startup come about?
Everything in life revolves around stories, choices, conversations, and moments of change. So I designed these values in a concrete form and created my venture. It is the reflection of the lives I have met till now, lessons learned till now, whether it was a morning walk in the mango farms with my father in the northern part of UP, learning the local languages, being connected to the roots, till living in the metro city or studying about the girl statue standing next to the Wall Street. People need to start writing and correct reading on a regular basis to understand the world within and outside. Keeping these things in mind, later the parameters were developed.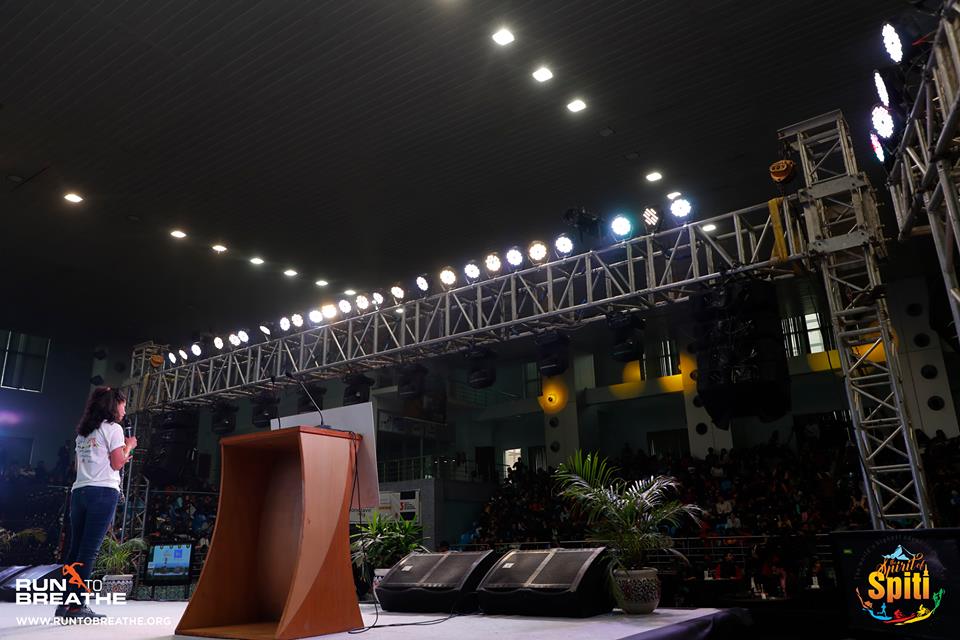 Q3) What was your key driving force to become an entrepreneur?
Well, it came in two parts; firstly the education system prepares us for being a worker/ employee, not a business owner or entrepreneur, so you have to spend few years wondering what is wrong with your mind if you don't fall in the first section.
My driving force to become an entrepreneur was the realization of not working under someone as you are not meant to be in that bubble.
You can be a great employee, you may have the best boss, however, there might be times when you feel your energy, time investment, ideas go into waste and you feel disrespected!!! and you still continue because you need your salary cheque on the 30th of the month. And this vicious circle continues, until and unless you hit the rock bottom.
Secondly, when I knew I was in the second section, it was another tsunami of emotions to discover what I wanted to introduce where I won't be doing a 9-5 pm job, however, it may require sleepless days and nights at times, with no holidays, however with satisfaction and time management and freedom of my own, ideas, execution of my own, my life in my control.
Q4) How did you come up with the name for your business/startup?
Every plan starts with a thought and then taken ahead by its action and execution. So the name Khayaalon Ki Udaan came in my mind.
Q5) What service(s) or product(s) do you offer/manufacture?
Storytelling, Story writing one-on-one sessions, Storytelling performances, Workshops, Webinars, Corporate workshops, Prose for feature films, and documentaries.
Q6) Why should people choose your product/services?
Because the services are made for them, they connect with themselves, relationships, and the world. My team understands their requirements and then align my programs with them.
Q7) How do you market your business, and which tactics have been most successful?
I believe understanding what the audience needs at the moment combining with their current requirements works well and provides a good experience.
We talk to our client first, knowing what help are they looking for?
Q8) What risks are you facing?
Small companies have their challenges in the starting years, risk in my way has been the acceptance of an unconventional profession when even the most promising jobs are at risk. We have our own vision and plans, however always there will be people who will doubt your caliber at every point. It depends on you how you take it!
Q9) Did pandemic (COVID 19) affected your business? if yes how?
Yes, It was a bolt from the blue in the starting. March and April were the most affected months where very less income was generated. Humans are meant to be creative and find their own ways, COVID has got several opportunities too to explore and develop ourselves. I started learning about offering every class online and develop new products that can be introduced globally.
Earlier I was confined to offline work and opportunities.
COVID 19 gave a lot of grief in the starting, at the same time personally it gave me a lot of time to explore the other side of the world, explore working opportunities globally, spending quality times with my parents, getting new certifications, additional languages and extra reading hours for sure!!
Q10) Have you considered any alliance/partnership/funding?
Khayaalon Ki Udaan is proprietary so its self- funded. However the upcoming venture will be on funded. I will introduce the next venture in 2021.
Q11) What are your responsibilities as the business owner?
Well, it's quite wide! 🙂 a business owner plays the role of everyone starting from the person of contact (many times) financial, planning and strategy planning, sales and marketing, staffing, and management once you get the team who understands your work and values.
After 7 months of working on everything alone, I got the team of Awsme Productions Pvt Ltd in 2019, they (especially Director: Nitiz Joshi) handles my communications and management.
Q12) How many hours a day do you work on average & can you describe/outline your typical day?
Depending on the work it ranges from 4 hours to 18 hours.
However on holidays or travel, I make sure I don't check my email for more than 10 mins, there are many no mobile/laptop days, my team takes care of the rest.
My typical day involves reading, writing, workout or running/walking, teaching sessions, self-study, going out, and spending time with my family and loved ones.
As during COVID, I am at home so listening to my mother and fathers' experiences, while I am massaging their legs with some homemade customized mustard oil becomes an interesting part!! There is always so much to learn from their conversations about different city cultures and more.
Q13) What is your greatest fear, and how do you manage fear?
There are days of different levels of self-doubt, I manage it by writing them down and finding solutions to it. Sometimes it's easy, at times it takes longer, finding ways remains in my hands.
Q14) What comes first for you money or emotions?
Emotions, money follows how emotions are aligned and then transformed into a plan. Emotion through a mission is the soul of every entrepreneur's journey.
Q15) Tell us about your early life & How has being an entrepreneur affected your family life?
I belong to a small town in UP, Chandpur, district Bijnor, my schooling was from Doon International School (Dehradun), Bachelors and Masters Degree from Jaipur then Campus placement in MNC, and then I shifted to Gurgaon in 2012.
So the corporate culture was for 3 years, then 3 years is the Event Manager of a Life Coaching Company, and started my entrepreneur journey at the end of 2018. This whole journey of starting from Chandpur, Dehradun, Jaipur, Delhi to Gurgaon has taught me amazing lessons about life, exploration, and self- acceptance.
Being an entrepreneur I can spend more time with my family now, there are times when I am traveling for weeks, however, I still, take out a good time for the family that would have been impossible in the job.
One interesting incident happened this Feb, I performed one of my stories at the Sanatkada festival, Lucknow and people cried as it was based on the sacrifices of parents and their unconditional love. Looking at peoples' reactions I got so emotional that I decided to visit my hometown and meet my parents for 2 days when I just had two-day rest and then another show aligned. So now this flexibility is there, to be with them despite being busy and not answerable to anyone.
Q16) What piece of advice would you give to college graduates who want to become entrepreneurs??
This generation is very smart, It took me 6 years to realize that I have the qualities of being an entrepreneur. However they (college graduates) discover it more quickly what they want, why they want it. I can't give any advice to them however would like to give the suggestion to follow their heart, keep the fire in the belly burning, read and write every day.
Follow Her @
StartoCure is the online entrepreneurial magazine platform, where the team brings you Interview & Stories of Entrepreneurs, Inspirations, Influencers, Startups eco-system & Change-makers. StaroCure also committed to bringing resources, research reports, funding reports, and analysis of the startups, as well as profiles of great businesses & entrepreneurs from all over the world.
Note: If you have a similar story to share with our audience and would like to be featured on our online magazine, then please click here & follow the steps, we will review your story and extend an invitation to feature if it is worth publishing.
You may also like: