Who Is Sandeep Maheshwari?
Sandeep Maheshwari is a name among millions who struggled, failed and surged ahead in search of success, happiness and contentment. Just like any other middle class guy, he too had a bunch of unclear dreams & a blurred vision of his goals in life. He had was an unstoppable learning attitude to hold on to. Rowing through ups & downs, it was time that taught him the true meaning of his life.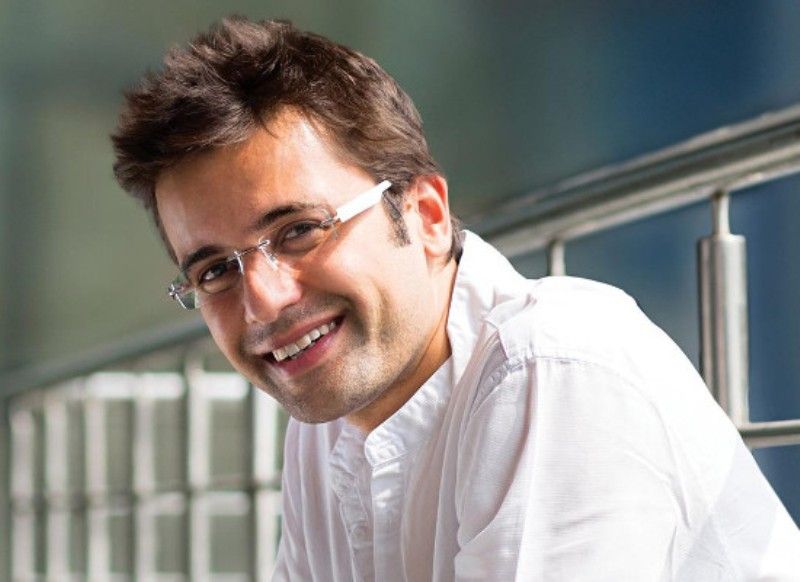 And once discovered, he consistently kept resigning from his comfort zone & to share the secret of his success with the entire world. It is this very urge of helping people and doing something good for the society that inspired him to take the initiative of changing people's lives in the form of "Free Life-Changing Seminars and Sessions".
No wonder people connect with him and his mission of 'Sharing' is now being actively propagated and practiced by millions. It is his diligent focus, the great support of his family & the faith of his team that keeps him going. Read more about him

Sandeep Maheshwari Top 10 Quotes
Agar Aapke Andar Ladne Ki Sprit Hai, To Aap Jeet Loge

Sandeep Maheshwari
Are Jo Soye Huwe Ho, Baithe Huwe Ho & Dare Huwe Ho Utho Khade Howo Aage Badho, Sara Khel Palat Jayega Ek Din Ke Andar Hi Andar

Sandeep Maheshwari
Man Liye Hazar Wajah Jisme Aap Nahi Kar Paye, Are Ek Wajah To Dundh Lo Jismse Se Aap Kar Sakte Ho.

Sandeep Maheshwari
Jab Desire Choose Karna Hi Hai, To Bade Se Bada Choose Karo Na, Bade Se Bada, Is Duniya Ka Sbse Bada.

Sandeep Maheshwari
Are Milega Bhai, Itna Milega Ki Jitna Aap Sapne Me Bhi Nahi Soch Sakte, Khildi To Bano Apne Field Ke Pakke Khiladi To Bano.

Sandeep Maheshwari
Hum Un Chijo Ke Taraf Dekhte Hai Jo Hamare Pass Nahi Hai, Aur Hum Chahte Hai To Hamari Kismat Buri Hoti Hai. Aur Jab Hum Un Chijo Ki Taraf Dekhte Hai Jo Hamare Pass Hai, Us Moment Me Hamari Kismar Acchi Hoti Hai.

Sandeep Maheshwari
Jo Karma Aapko Andar Se Strong Karta Hai Wo Accha Karma Hai, JoAndar Se Aapko Weak Karta Hai Kamjor Karta Hai Wo Sab Bure Karma Hai.

Sandeep Maheshwari
Agar is Duniya Me Koi Bhi Kam Hai Jo Aap Dil Se Karna Chahte Ho, Us Kam Ko Duniya Me Ek Aisa Inshan Hai Jo Kar Raha Hai To Aap Bhi Kar Sakte Ho.

Sandeep Maheshwari
Jo Mai Karna Chahta Hoo Chahe Usko karne Me Mujhe Kitna Bhi Dard Kyo Na Ho, Us Dard Ko Sahne Ke LIye Mai Teyyar Hoo.

Sandeep Maheshwari
Jiska Desire Jitna Bada Hai Uski Success Utni Hi Badi Hai, Chaho Bhi Is Jindagi Ke Khel Me Out Nahi Ho Sakte Tab Tak Jab Tak Aap Maidan Ko Chorr Ke Bhag Nahi Jate.

Sandeep Maheshwari


Note: All the above mention quotes comes from this video. Must watch video:
---
Read More: