Dmitriy Shkurin is a independent marketer & advertiser. He creates advertising campaigns that attract customers and lead to purchases. Today we got chance to interview with him.
We hope this can inspire you to become a successful person too! It is worth listening to successful entrepreneur or to people who share their success stories? We can significantly learn many things from the experiences of them, by listening to their story.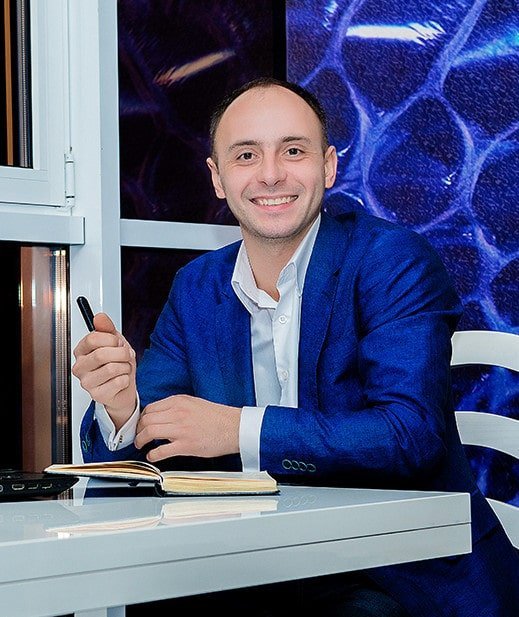 Excerpts from our exclusive interview with him:
Q1) Tell us a little bit about your startup and your journey, please;
I am an independent marketer and advertiser. I create advertising campaigns that attract customers and lead to purchases. In addition, I advise entrepreneurs and business owners on business development. I develop effective ways of development, advertising and sales for small and medium-sized businesses. In fact, I do everything that is necessary so that my clients receive customers and sales.
Q2) What makes you get out of bed in the morning, i.e. What is your motivation?
My motivation is quite simple, it is interesting for me to do what I do. At my work I always learn something new, I can experiment, every day I can make my client a millionaire. It gives me motivation to do what I do.
Q3) Why should people choose your product / service?
People should not choose me. There are a lot of marketing and advertising consultants and companies, and people can choose any of them, but if standard approaches are not suitable for my clients, then they are welcome to me. I find a way out of the most complicated and difficult situations, I bring clients where others simply can't cope.
Q4) What services or products do you offer / produce?
I already answered this question earlier. I make advertisements, sales funnels; I bring clients to the company.
Q5) What risks do you face?
In my work there is always a risk that the client will not pay for the work, because I always take an advance, or that there will be a competitor who will simply increase the cost of lead for me, because I always control the campaigns, sometimes I just stop them so as not to drain the budget, sometimes correct. It all depends on many factors. I am a marketer, I see the market differently. Remember the movie The Matrix? When they saw the world as a collection of code Simon, I see the world in much the same way. I'm a sweet child, I see ways to influence the subconscious, in order to force you to buy a product, I don't see the sexy girl in the picture, I see a way to appeal to the basic instinct in order to switch rational thinking into an instinctive decision.
Q6) Have you considered any alliance / partnership?
I am often approached with such proposals, and sometimes, but very rarely, I agree to this. But these are more likely exceptions than usual practice. If I like what my client does, if I like the person himself, I can work with him, but basically, I have clear conditions for cooperation, from which I try not to back down.
Q7) What comes first to you – money or emotions?
It is very difficult for me to answer this question. Perhaps these are emotions that you experience, realizing that you have enough money for all your desires? I do not know…
Q8) What are your cash flow forecasts? When will you break even? How much investment will you need?
I am breaking even from the first day I started my work. I do not need investments. I am not sure which way I will decide to go on.
Q9) What are your strengths and weaknesses?
It's hard to say. I myself don't know where the strong and the weak are, since I constantly work on myself.
Q10) Tell me about the achievement that you are most proud of?
There are many such projects, but non-disclosure agreements do not allow me to voice this.
Q11) What advice would you give to the one who starts?
Get started. Start with at least a small step. Do not try to earn all the money of the world in one day, you still will not succeed. Any entrepreneur should develop gradually in order to manage to get all the required experience, both good and bad, which will be useful to him when he really has something to lose. You must have seen many success stories, but you have not seen failure stories. When people took off to the top but could not resist there. So, success stories give us motivation, but failure stories give us the most important thing – experience!

Dmitry Shakurin
---
StartoCure is the online entrepreneurial magazine platform, where team brings you Interview & Stories of Entrepreneurs, Inspirations, Influencers, Startups eco-system & Change-makers. StaroCure also committed to bringing resources, research reports, funding reports and analysis of the startups, as well as profiles of great businesses & entrepreneurs from all over the world.
Note: If you have a similar story to share with our audience and would like to be featured on our online magazine, then please click here & follow the steps , we will review your story and extend an invitation to feature if it is worth publishing.
You may also like: