Ambika Pathania is the author of Food With Succulent Flavors, a recipe book where she shares tips and techniques for getting ahead and has been rigorously tested to make your cooking enjoyable, delectable & stress-free.
She is also the Influencer & Content Manager, today we got a chance to interview her, let's learn more about her & her book "Food With Succulent Flavors".
We hope this can inspire you to become a successful person too! It is worth listening to a successful entrepreneur or to people who share their success stories. We can significantly learn many things from their experiences, by listening to their story.
Excerpts from our exclusive interview with her:
Q1) Tell us a little bit about your book; the idea and your journey.
It was hard in the beginning when you're starting something new and the only thing on your CV is 'proficient in brand strategy or something like that.
Well! The journey of writing Food With Succulent Flavors started with the first lockdown. The idea got caught up when there was too much hassle for COVID and precautions to be taken, no outside food, only healthy touch, keeping immunity strong, what not!
Collaborating everything came up with the idea of cooking and creating healthy recipes during pandemic; also, keeping a focus on health and taste; playing with the flavors, the concept; mixing & mixture (chia seeds, walnuts, strawberries to name a few) without ruining the kitchen. So, this is how the book was born!
Q2) What was your key driving force to become a book writer?
Like all writing, it's a lot easier to let it flow, especially, when you're familiar with the subject. It's all about finding your niche, learning everything you can, then writing from the heart.
Writing & cooking changed my life. I wanted to give this opportunity to others who might be struggling to find their way out—by inspiring, teaching, and training how two hands can change everything.
Starting with a healthy story will make a book feel more like meeting a new friend than an application to become an author.
Q3) How did you come up with the name for your book?
The person behind the name of my recipe book is my father. He came up with the Food With Succulent Flavors in one go.
Obviously, there is no debate about the fantastic name!
Q4) Why should people choose your book?
Why not?
Food With Succulent Flavors is all about creating healthy and gluten-free recipes. These delicious yet healthy foods can be cooked within a span of a few minutes; the best part of my book is the detailing of the particular recipe for example – preparation time, number of servings, type of recipe, etc. Definitely! A quickie. Not to miss, the tasty flavors are a bonus too!
Q5) How do you market your audience, and which tactics have been most successful?
The focus was to help people understand the importance of eating healthy food without compromising on the taste. However, this is quite a tedious job, but when it's done, there ain't turning back. Oats pancakes are such a beauty to have without ruining the diet!
Q6) What are your responsibilities as a writer?
Enjoy your writing
Be clear on the subject
Focus on the words
Believe in the outcome
Q7) How many hours a day do you work on average & can you describe/outline your typical day?
Honestly! Not more than 2 hours! As I am already working as a communication head in a Performance marketing agency named Hawk Ecommerce, taking out time is a war for me, but it's manageable. Two straight hours working on a book with a glass of wine is not a biggie.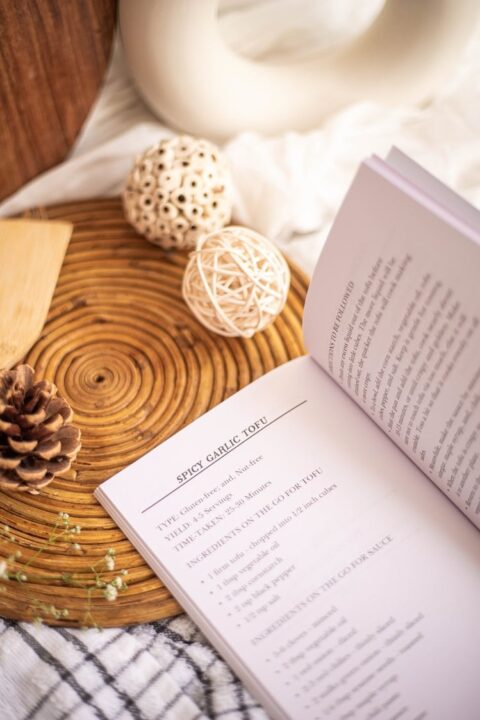 Q8) What comes first for you? Money or emotions?
The emotion with a tear becomes an epic duo when it's about the first thing(s) ever born, whether it's your first start-up, the first book, first job, first own-funded trip, etc. Right?
My emotion is my book, "Food With Succulent Flavors". Yes! This is the foremost book I am attached to. I started this beauty by writing the recipe in the diary, then jotting it on the laptop, making many additions, subtractions, and discussing it with my family, friends. It was a process. But, the result is too good to be true.
Now, talking about money. Then, the motive is always to make the book grow amongst everyone & get the reward for all the hard work.
Follow Ambika Pathania @
Check Out Food With Succulent Flavors Book @
StartoCure is the online entrepreneurial magazine platform, where the team brings you interviews & Stories of Entrepreneurs, Inspirations, Influencers, Startups eco-system & Change-makers. StaroCure is also committed to bringing resources, research reports, funding reports, and analyses of the startups, as well as profiles of great businesses & entrepreneurs from all over the world.
Note: If you have a similar story to share with our audience and would like to be featured in our online magazine, then please write to us at hello@www.startocure.com, we will review your story and extend an invitation to feature if it is worth publishing.
StartoCure.com strives to share every positive information which would benefit our readers. However, one must do their own research & take own responsibilities before taking any actions. Read Our Full Disclaimer