Jayant Gehlot is the Co-Founder & CEO Of WestElinor Technologies, which was founded in 2014. The company is focused on providing digital learning services and technology solutions that transform the learner experience. Today we got chance to interview with him.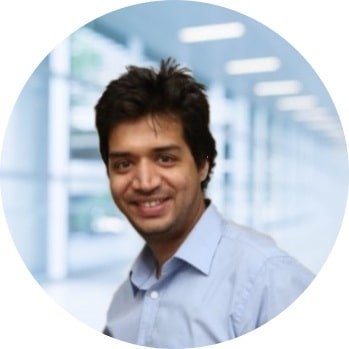 We hope this can inspire you to become a successful person too! It is worth listening to successful entrepreneur or to people who share their success stories? We can significantly learn many things from the experiences of them, by listening to their story.
Excerpts from our exclusive interview with him:
Q1) Tell us a little bit about you and your journey, please;
As a visionary and a leader, combined with my sharp focus on customer experience I have West Elinor Technologies emerge as one of the leading IT solution providers of India. Our team of designers, developers, QAs have developed an international reputation as an expert in Digital Learning and Development, ERP development and Implementation, Infrastructure planning, Operations management, Large scale implementations at Fortune 500 companies, IT Transformation, Product development/management, Quality & customer satisfaction and Employee development.
I am the Founder Member & Chief Executive Officer (CEO) of West Elinor Technologies, which was founded in 2014. The company is focused on providing digital learning services and technology solutions that transform the learner experience.
We have a team passionate about customer success, and they have professional experience across various industrial verticals like Manufacturing, Healthcare, Education, Sales & Marketing, Consumer/Retail, Automobile, Pharmaceutical, Finance, Safety, Packaging and Cloud computing.
Completed my IT engineering graduate from the University of Rajasthan, and a distinguished and active alumnus of the Institute.
We have worked with multiple clients, few of them are:- Ingram Micro, World Fuel Services, Marriott International, Caterpillar, Anheuser Busch, Sab Miller, Pfizer, AMD, Delphi, SalesXtra, Servion, eLearning Industry, Ducere & more
Q2) Tell us about WestElinor?
West Elinor is an organization defined by service and proficiency, collaboration and communication. We labour to accomplish good things for our associates, the organizations we serve, and the world around us. Over the years, we have attracted & maintained an exceptional team & consistently delivered effective solutions to support highly successful organizations. At the core of our culture and what motivates us every day is the knowledge that we possess & the tools & expertise to continually make a positive impact on society's challenges. We are pleased with all, that we have accomplished in collaboration with our client partners. From helping employees to enhance their lives by improving their work skills, to supporting corporate sustainability initiatives, we care about our work & the lives we touch. For more details visit us at westelinor.com
Q3) What service(s) or product(s) do WestElinor offer/manufacture?
OUR SOLUTIONS:– West Elinor Technologies provides software solutions to organizations of any size, leveraging the latest developments in technology to bring your business the software it needs to succeed. Business solutions we deliver are Learning & Development, Mobile App Development, Web Application Development, Training Solutions, Business Technology Solutions, Digital Marketing and Business Development Solution.
OUR SERVICES:- West Elinor Technologies is an IT solution provider company, offering a wide range of Software development services and other value added services by maintaining quality, efficiency & sensitivity that define our service standards in the most cost-effective way. We provide quality & affordable services of:-
Software development,
E-learning development
Mobile Application Development
Enterprise Application design & development
Search Engine Optimization SEO
Digital Marketing and Lead Generation.
Q4) How often is it necessary (and is it necessary at all) to conduct staff training?
It should be a regular activity in corporate world to hone skills of their employees, which in turn increases productivity & profitability. It can also be used to gauge the performance of the employees before appraisals.
Q5) Why are they increasingly choosing an electronic learning system?
Not only does e-Learning save your company money compared to instructor-led training, it does so much more. These are the major benefits of e-Learning for your employees and company:
Saves your company money
Reduces learning time
Better employee retention for most training topics
Just-in-time accessibility for worldwide employees
Provides employees with ongoing access to key resources
Guarantees a risk-free environment for your employees
Allows for global collaboration
Fits your employee's flexible lifestyles
Scalable for any number of employees
Provides your employees, and managers, with timely feedback
Ensures training consistency and standardization
Reduces your company's environmental impact
Q6) Why WestElinor better than its competitors?
WestElinor aims to accelerate your business productivity as well as profitability, which help organizations flourish in today's fast pacing world. Our team has versatile experience and prodigious skills in the area of L&D. We create digital solutions for international corporations, small businesses & many other organizations. Today, we have clients drawn from United States, Australia, United Kingdom, Canada, Germany, Singapore & India, representing various industrial verticals.
Q7) What's your competitive advantage and why can't it be copied?
It is our unwavering commitment to deliver the quality services that keeps us ahead of the competitors. Our advantage lies in –
Quality Service – Offering a higher quality product or service by deep understanding of your ideal customer.
Strategic pricing – Providing the best value to the customer at the optimum cost
Customer service
Market positioning
Innovation and access to new technologies
Q8) What comes first for you money or emotions?
Money is not our priority. We are here to add value to the businesses to make a difference.
Q9) What are your strengths and weaknesses?
Our team has versatile experience and prodigious skills in e-Learning Industry. Our weakness lies in where we get too diligent during development phase.
Q10) How do you handle the pressure?
I remain calm, always. I work the same with pleasure & without any pressure. I stay focused on what needs to be accomplished and help others to get through their taxing day.
Q11) Tell us about an accomplishment you are most proud of?
My expertise in Digital Learning design/development at Fortune 500 companies, like Ingram Micro, World Fuel Services, Marriott International.
Q12) What advice would you give to someone starting out?
Take risks and be willing to fail. Never stop networking! Learn your niche and be a consummate student. Be flexible and listen to the market. And most importantly Take care of yourself!!

Jayant Gehlot
Follow Him & His Company At:
---
StartoCure is the online entrepreneurial magazine platform, where team brings you Interview & Stories of Entrepreneurs, Inspirations, Influencers, Startups eco-system & Change-makers. StaroCure also committed to bringing resources, research reports, funding reports and analysis of the startups, as well as profiles of great businesses & entrepreneurs from all over the world.
Note: If you have a similar story to share with our audience and would like to be featured on our online magazine, then please click here & follow the steps , we will review your story and extend an invitation to feature if it is worth publishing.
You may also like: