Story Of Manoj Mohite Stroy Of Manoj Mohite | CEO & Co-Founder Of A Personalized Printing Startup, IMURPRINT
Manoj Mohite is the CEO & Co-Founder Of Imurprint. Manoj Mohite along with his friend Asif founded a personalized printing based company(Imurprint), who already disruptes personalized printing markets. The Company provides every type of printing solution to their both the type of clients (B2B & B2C), like Marketing ,Branding & Gifting solutions. Today we got chance to Interview with him, lets know more about him & his company: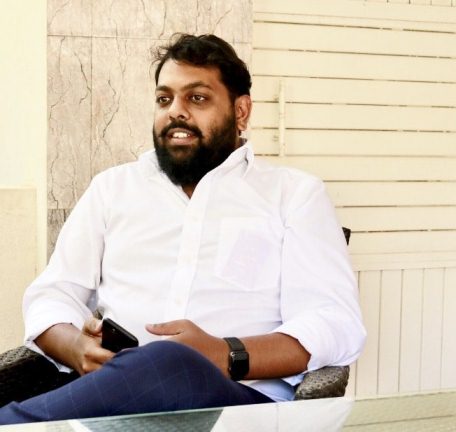 We hope this can inspire you to become a successful person too! It is worth listening to successful entrepreneur or to people who share their success stories? We can significantly learn many things from the experiences of them, by listening to their story.
Excerpts from our exclusive interview with him:
Q1) Tell us a little bit about your start-up and your journey, please;
I am an ordinary person who used to hold the dream of being an influential member in the world. After finishing my graduation, I started working in IBM. Then I choose to move in HolidayIQ, which was the travel start-up, & my start-up journey begins. I setup couple of sales & operations vertical here. It helps me to learn lot of knowledge in terms of leadership skills.
In 2015, I got a job offer from IxIgo (One of the most popular travel meta search company) as a Head Product Operations. I worked there for next 2 years, setting operations process across all the products. Later, I picked up an offer from Canvera (Leading Photo Book Company) as Associate Director.
After its(Canvera) acquisition with Printo, Me & my school friend Asif (Co-Founder) decided to start personalized printing based company. Then we founded IMURPRINT (I-M-UR-Print), which already disruptes personalized printing markets. We provides every type of printing solution to our both the type of clients (B2B & B2C), like Marketing ,Branding & Gifting solutions.
It is been 2 years now & we are been working with more than 25 Corporate Brands like Bounce, Rapido, Byjus, Treebo & many more. As a CEO of this organization I value our team first. We do less market spends rather spend on the team to get better output. We started our Services in Bangalore and now we are providing services in 4 Cities – Bangalore, Delhi-NCR, Chennai & Mumbai.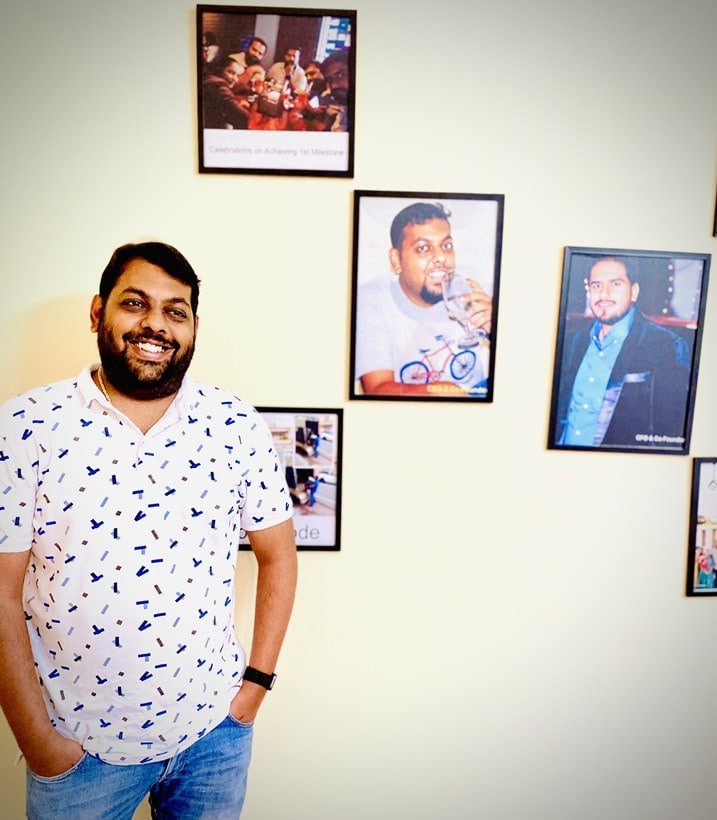 Q2) How did the idea for your business/startup come about?
We used to get multiple stuffs printed in our previous organizations, and never used to get quality outputs. Also prices in the market always vary and no standard prices. This is when we thought of providing this one stop Printing and Marketing solutions to the corporate.
Q3) What was your key driving force to become an entrepreneur?
I always believed every person in the company is an entrepreneur. I was an entrepreneur earlier in my previous companies. But I took a step to start-up a company initially to test my leanings and to learn more which I couldn't get a chance to learn as an employee.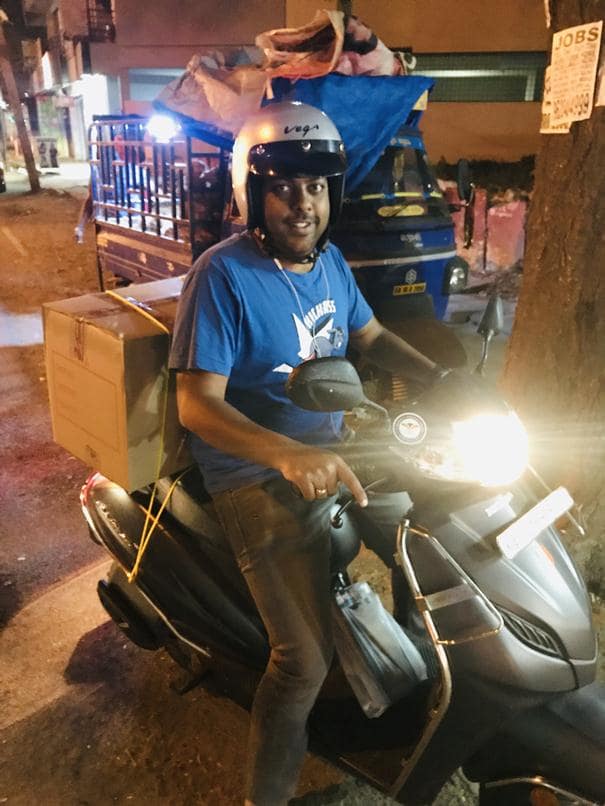 Q4) How did you come up with the name for your business/startup?
IMURPRINT is actual I am Ur Print. Since we are the printers We call our self as:
I am Your Print for all your printing needs.
Q5) What service(s) or product(s) do you offer/manufacture?
We provide the complete Marketing solutions to the corporate. How we are Unique is we just do not sell the collateral's but we work along with the clients on their budget and provide the right collateral's required to make the brand awareness.
Q6) Why should people choose your product/services?
People choose us for our quality products with Competitive products with hassle free services.
Q7) How do you market your business, and which tactics have been most successful?
We do not do any kind of online or offline marketing. I invest in team to market my products by meeting the corporate clients. Our Sales force are our marketing tool.
Q8) What risks are you facing?
We keep facing challenges every day. There is no business that is successful without facing challenges. in my current journey major challenge that we face is the recovery of the payments from the clients. Since it is a B2B product we face this challenge every second month from the execution of the products. Managing this cash flow in this industry and surviving with having the 98% activation of the client month of month is a biggest challenge. Which we have cracked and I am very much proud to share this information here. I also appreciate my team for maintaining this percentage.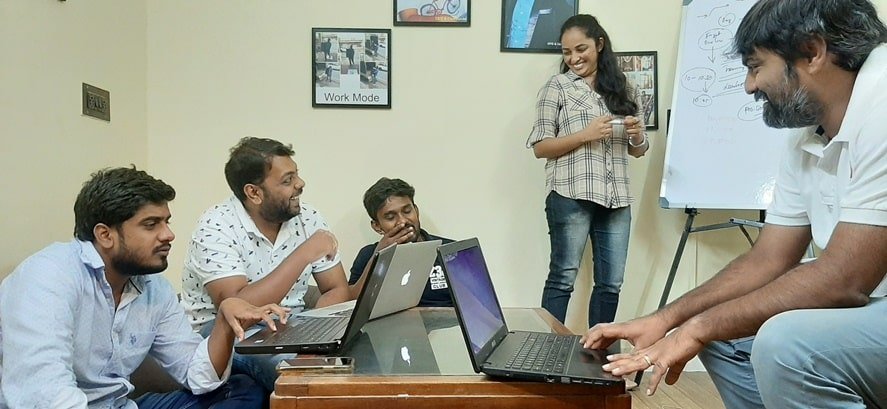 Q9) Have you considered any alliance/partnership/funding?
We raised seed round in 2018 from Mr. Vipul Agarwal, CEO & Co-Founder Unlu & currently we are profitable. We are currently in discussion with our existing investors for the next rounds for scaling up the business and products.
Q10) What are your responsibilities as the business owner?
My main responsibility as a business owner is not to be an "owner". Ensure my clients and team both are happy working with us.
Q11) How many hours a day do you work on average & can you describe/outline your typical day?
There is no working hours limits. My day starts with numbers and ends with Numbers. I keep a close track of numbers of revenue, orders and clients.
Q12) What comes first for you money or emotions?
Emotions and Team. If the emotions are right, then the money is in place. Both Emotions and Money are very important. If you have the right emotions and the team we can achieve wonders. The team can make a company successful or make it a failure. If these 2 things are in place, then the money is in place.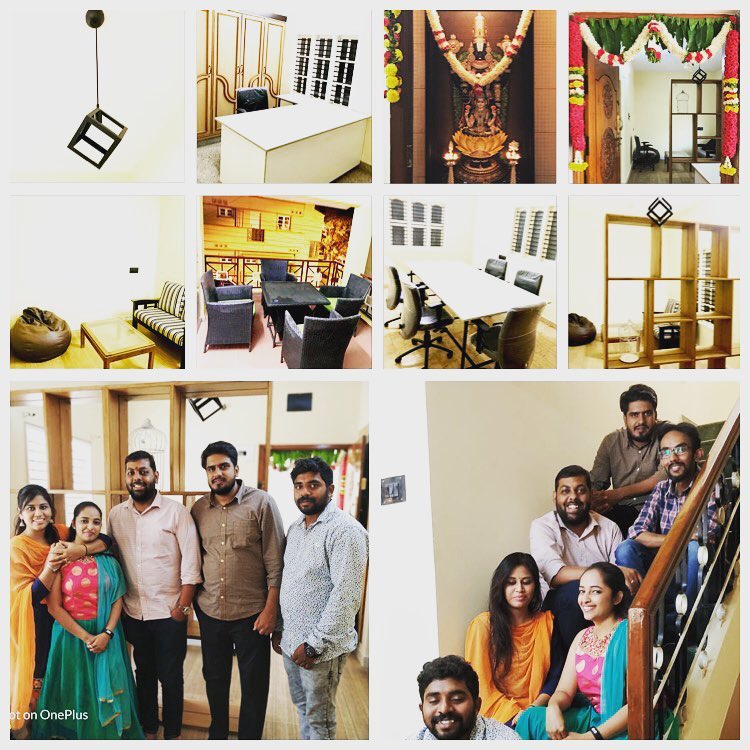 Q13) Tell us about your early life & How has being an entrepreneur affected your family life?
Nothing much has affected in my personal life post entrepreneur, as before starting a company also I used to handle multiple vertical and here as well I am doing the same. Only difference is I could get to travel a lot earlier, as I could get approval for leaves, But now I cannot approve my own leaves.
Q14) What piece of advice would you give to college graduates who want to become entrepreneurs??
"Focus" and "Do it"

Manoj Mohite
As per me, focus is the only key to open a start-up. If you have something in mind just execute it rather regretting not doing it. Success or failure is measured only if you execute. My another important point for all those who are trying to start, please do not waste time discussing your ideas or plan with people. This is one of the major things which I have personally faced and also see many of them facing this. Just focus and do it. Let the market tell if it is a success or failure.
StartoCure is the online entrepreneurial magazine platform, where team brings you Interview & Stories of Entrepreneurs, Inspirations, Influencers, Startups eco-system & Change-makers. StaroCure also committed to bringing resources, research reports, funding reports and analysis of the startups, as well as profiles of great businesses & entrepreneurs from all over the world.
Note: If you have a similar story to share with our audience and would like to be featured on our online magazine, then please click here & follow the steps , we will review your story and extend an invitation to feature if it is worth publishing.
You may also like: