Ranking 21st on the Forbes list of World Most Powerful People, Elon Musk needs no introduction. With SpaceX and Tesla as his prime babies, he has managed to create a massive impact on people of every generation.
Reigning as the lead designer of both his creations, the 47-year-old entrepreneur is a self-made man.
Elon Musk, at age 17, in 1989, moved to Canada to attend Queen's University. In 1992, he enrolled himself at the University of Pennsylvania and graduated with an undergraduate degree in economics.
After finishing his degree at Penn, Musk headed to Stanford University in California to pursue a PhD in energy physics. However, he dropped out of Stanford just after two days to become a part of the internet boom and launched his first company, Zip2 Corporation.
Since then, the sun has never set on the Musk. Here's a reflection of everything that he has done and what else does he plan to do next.
Elon co-founded X.com, which later became PayPal.
With SpaceX and Paypal coming into the business in 2002 and 2003 respectively, Elon had become a millionaire in his 20s.
In 2012, he came into the limelight when SpaceX launched a rocket that would send the first commercial vehicle to the International Space Station.
Elon, on making things happen.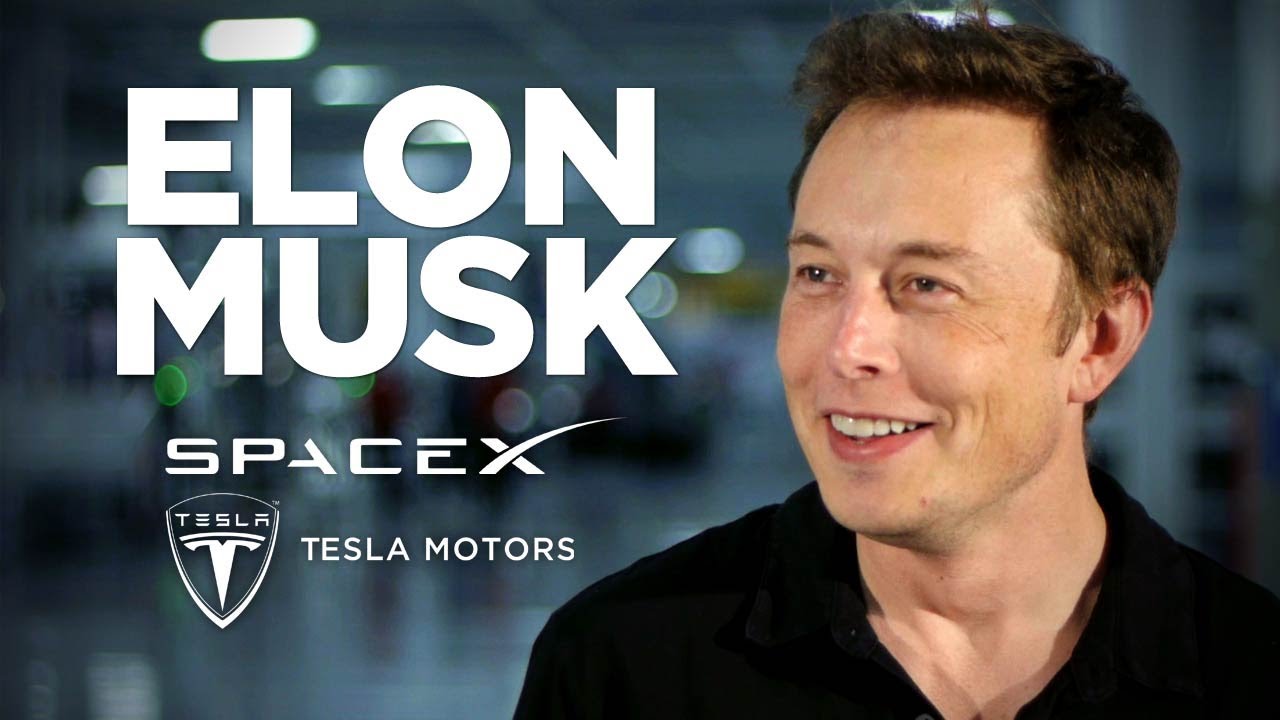 "We're going to make it happen. As God is my bloody witness, I'm hell-bent on making it work."
Elon's net worth is $20.2 billion.
According to Forbes, Elon Musk's net worth is $20.2 billion. He earned his first billion with the sale of PayPal in the year 2002. On his decision to drop out of Standford, he said,
"I didn't want to do a PhD at Stanford and watch it all happen. You can get a doctorate on many things that ultimately do not a have practical bearing on the world," Musk added. "And I really was just trying to be useful."
Elon, on making every day count.
"If you get up in the morning and think the future is going to be better, it is a bright day. Otherwise, it's not."
Musk had become a millionaire in his 20's.
In 1999, Musk co-founded X.com, an online financial services and payments company. An X.com acquisition the following year led to the creation of PayPal as it is known today, and in October 2002, PayPal was acquired by eBay for $1.5 billion in stock. Before the sale, Musk owned 11 per cent of PayPal stock.
Elon, on the meaning of your life.
"There have to be reasons that you get up in the morning and you want to live. Why do you want to live? What's the point? What inspires you? What do you love about the future?"
Musk ventured ahead and founded SpaceX.
Musk founded his third company, Space Exploration Technologies Corporation, or SpaceX, in 2002, with the intention of building spacecraft for commercial travel. He made history when the company launched its Falcon 9 rocket on May 22, 2012.
The vehicle was sent to the International Space Station with 1,000 pounds of supplies for the astronauts stationed there. Musk was quoted,
"I feel very lucky. … For us, it's like winning the Super Bowl."
Musk, on making things done despite the odds.
"When something is important enough, you do it even if the odds are not in your favor."
Here's the central question that inspired all of Elon's businesses.
The central question that inspired all of Elon Musk's businesses is, "What can I do that would actually be useful?" By pulling multiple all-nighters in the Tesla factory, he still finds his work fun because he gets to accomplish what he set out to do, and that was, to be useful to other people.
Elon, on the importance of persistence.
"Persistence is very important. You should not give up unless you are forced to give up."
Being an avid environmentalist, working on electric cars was his life long dream.
"It's actually pretty fun building electric cars. The product is useful to other people and good for the environment, I think that's fundamental goodness," says Musk, when asked about the school of thought behind Tesla.
In college, he explained that the first task he wanted to tackle was electric car innovations. After moving to Stanford to get a PhD in energy physics, that's actually what he worked on as an intern. His goal was to advance ultra-capacitors and see if there would be a breakthrough, relative to batteries for energy storage in cars.
On venturing the other possibilities.
"It's OK to have your eggs in one basket as long as you control what happens to that basket."
For Musk, it is important that we make sure that things are great.
The drive behind musk is in his effort in trying to figure out how to make sure things are great. He wants to make sure that the future is good.
Musk wants to make sure that we can have a future as good as possible and that is his sole inspiration behind everything he does.
On choosing to be extraordinary.
"I think it is possible for ordinary people to choose to be extraordinary."
Musk has had his head in the space from day 1.
And I mean that in the best way possible. For Musk, it has always been about believing in the future and thinking it will be better than the past. There's nothing more exciting than going out and being among the stars.
"You want to wake up in the morning and think the future is going to be great, and that's what being a spacefaring civilization is all about."
And finally, on being bigger than ourselves.
"There are a lot of negative things in the world. There are lot of terrible things, that are happening all over the world. There are lots of problems that need to get solved, there are lots of things that are miserable & kind of get you down. Life can not just be about solving one miserable problem after another, that can't be the only thing, there need to be things that inspire you, that make you glad to wake up in the morning and be part of humanity."
---
We hope this can inspire you to become a successful person too! It is worth listening to successful entrepreneur or to people who share their success stories? We can significantly learn many things from the experiences of them, by listening to their story.
StartoCure is the online entrepreneurial magazine platform, where team brings you Interview & Stories of Entrepreneurs, Inspirations, Influencers, Startups eco-system & Change-makers. StaroCure also committed to bringing resources, research reports, funding reports and analysis of the startups, as well as profiles of great businesses & entrepreneurs from all over the world.
Note: If you have a similar story to share with our audience and would like to be featured on our online magazine, then please click here & follow the steps , we will review your story and extend an invitation to feature if it is worth publishing.
---
Read More: