Interview With Kriya Doshi | Founder Of Think Young
Kriya Doshi is the founder of Think Young, a platform where she Nurturing a generation of Young Leaders & Change-makers. Her mission is to develop Entrepreneurial mind-set & 21st-century skills in student's allowing them to make better job creators than job seekers. Today we got a chance to interview her. let's know more about her & her Think Young mission.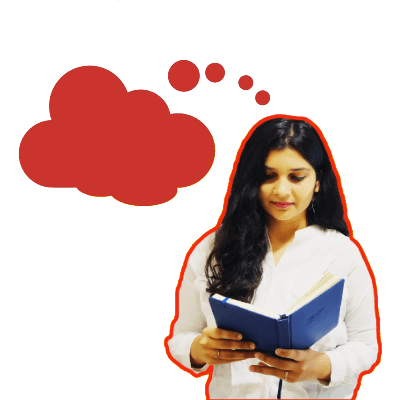 We hope this can inspire you to become a successful person too! It is worth listening to a successful entrepreneur or to people who share their success stories? We can significantly learn many things from their experiences of them, by listening to their story.
Excerpts from our exclusive interview with her:
1) Tell us a little bit about your start-up and your journey, please;
About Think Young: An Entrepreneurship and Leadership Academy for students aged 11 and beyond which nurtures essential 21st-century skills and Entrepreneurial mindset in order to make better Career decisions early on in life and help them to transform their thoughts to great business ideas.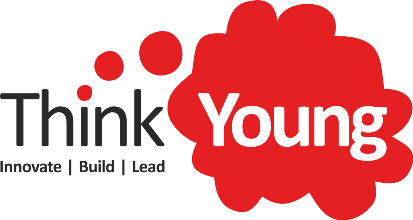 The Journey:
The year 2014:
Think young's journey began back in 2014. It was the period when I started college. I originally had the idea of pursuing a Bachelor's in Business Administration along with a CFA. Though I never gave a thought to career options available after it. Certainly, like a typical teenager's mistake of choosing a course by getting influenced by trends. Though somehow I cleared my CFA Level 1 with top grades but soon realized that working with numbers the whole day to me was nothing less than a nightmare.
That was my Eureka moment!
The year 2016:
A career misstep isn't easy to face. It kept haunting me every now and then. The frustration of choosing the wrong field made me think about the fact of what, where, and how it went wrong? As a result, I realized that I am not the only one facing the same problem in choosing the right career.
That's how I ignited my research on the Indian Education system and worked upon several conventional ideas ranging from new-age schooling to tutoring. During the final year, I also took a job in Marketing for an Education company and simultaneously continued my research but still no satisfying solutions sparked.
The year 2017:
Started pursuing my Master's degree in Entrepreneurship from ISME, Mumbai with only a commitment to end the program with a startup idea in the Education Industry. When I initiated discussing my vision with mentors, ultimately made my research grow more intense. Well people around me made me realize I am not working on any new idea. This made me frustrated about my failures and the stagnant behavior of my ideas, which also reminded me to constantly push myself and not settle for average.
September 2017:
One fine day, while sitting in front of my laptop screen I thought, "What if I had exposure to Entrepreneurship early on in my academic career? My career decision would have changed if I studied Entrepreneurship at my school. That is when I asked myself Why can't Entrepreneurship be taught in school? A new beginning
That was my Aha moment!
Sept 2017-Feb 2018:
I passionately began working on Customer research, market survey, competition Analysis, business opportunity, government support, and whatnot. I was hooked. My laptop folders were filled with just one phrase "Entrepreneurship for school students."
March 2018-April 2018:
Finally, my research and hard work paid off. While the end of my Master's program was approaching, my idea was taking shape too. I was ready with a Start-up idea and its business model.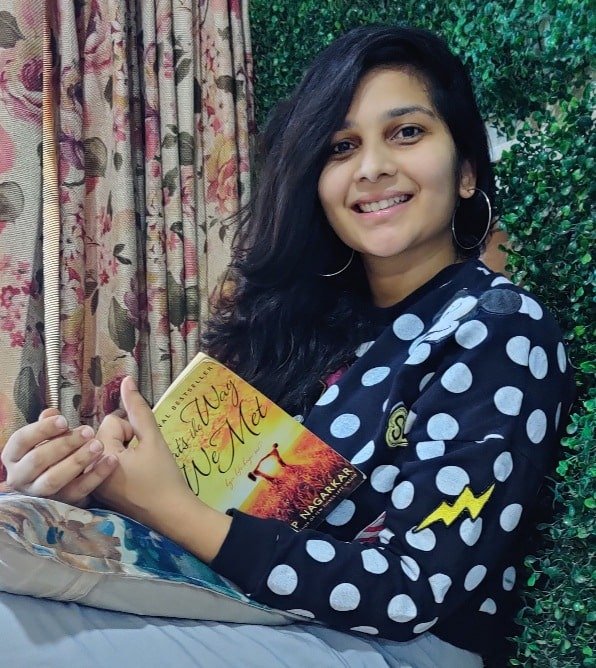 May 2018:
15 days on Ideating for a name and that's where "Think Young was born"! An Entrepreneurship and Leadership Academy for students aged 11 and beyond which nurtures essential 21st-century skills and Entrepreneurial mindset in order to make better Career decisions early on in life and help them to transform their thoughts to great business ideas.
November 2018:
Yes, this journey was not easy to start as in November end when I launched the first course of the entrepreneurship program not a single registration was done. As a result, I went for social media marketing which finally helped in students enrolling in our program. And that's how Think Young started to grow and is on a mission of bringing a revolution in India's education system with the first batch of 7 students. Since its inception, Think Young has successfully trained 1800+ learners and helped 65+ students to turn into young entrepreneurs by converting their imagination into the reality of building STARTUPS.
And that's how this idea turned me into an Entrepreneur! Even though I started my education with an unclear vision and hopped into different fields from finance to marketing to management to entrepreneurship but for better or worse this made me what I am today. Apart from this everyone in my family is into the business that's why somewhere deep down I subconsciously knew that I am bound to become an entrepreneur someday.
Q2) What all services do we offer?
Nurturing students aged 11 and beyond from the basic level to build their own startup idea.
Consulting existing startups for flourishing more and achieving their desired goal.
Q3) Why would people choose our service?
People would choose to Think Young because the aspects on which we train students are not usually covered in the school curriculum and if it is there then not up to the mark. The curriculum of our course is designed in such a way that even the students aged 11-12 can easily understand the concepts and come up with their startup idea at the end of the course.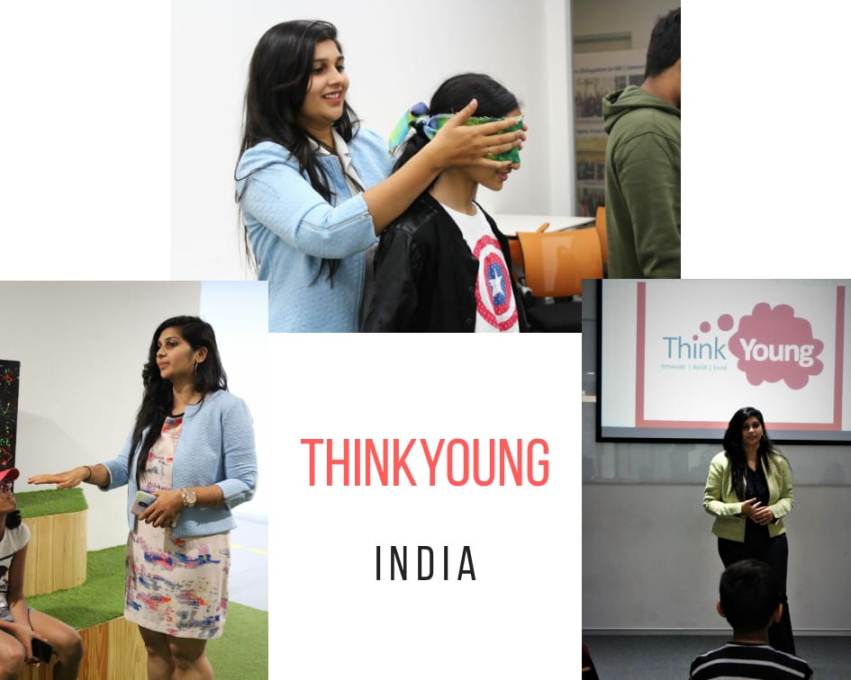 Q4) How do we market our business and which tactic has been most successful?
We usually use social media marketing such as running ads on Facebook, and Instagram. Etc. and update our network with all the upcoming, courses, workshops, and webinars.
Q5) Did pandemic (COVID 19) affected our business? If yes, how?
Yes, the Pandemic did affect our business. We had our courses scheduled in the month of May and June but we had to cancel them because of COVID-19, but this pandemic didn't stop us from nurturing students. We took all the courses fully online consisting of live sessions, case studies, and assignments but most importantly practical implementation of what students learned in the class. During the span of the last 3-4 months, we have trained around 100+ students in PAN India through our course E-startup School. We also partnered with Mahindra & Mahindra Ltd. to train a group of 100 students from PAN India to create startups in the Automobile and Farm Industry. So yes, we did something worthy during the pandemic:)
Q6) Have we considered any alliance/ partnership/ funding?
No, we haven't opted for funding. It is totally bootstrapped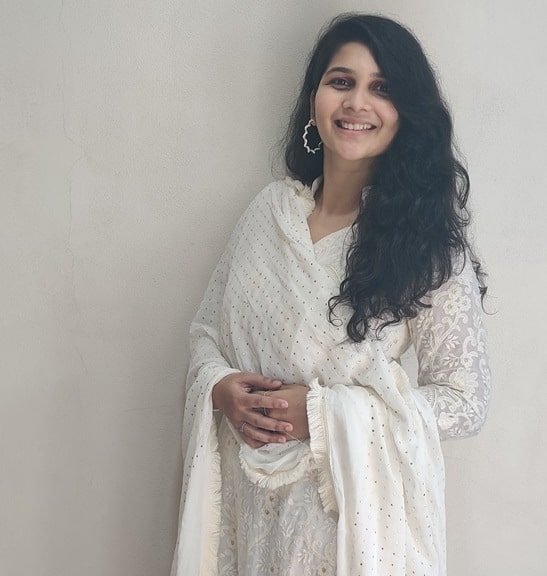 Q7) How many hours a day do you work on average & can you describe/outline your typical day?
There are no fixed hours I guess because being an Entrepreneur means working 24*7 as my every day starts and ends with the thought of Think Young. Usually, after waking up, I do the normal chores and then I start working on things. On some days, I have my classes and schedules accordingly. On other days, I have my team meetings are scheduled as work from home is going on during the current scenario.
At night, post 9:30, my major ideation and brainstorming start as I am done with all the work, and my mind can brainstorm more efficiently. Honestly, I never hesitated to do any kind of work for the organization as at the initial stages, I even did the sales part as well. So, sometimes even sales are a part of my whole schedule. Currently, it is more about co-coordinating with the team and brainstorming.
Q8) What are my responsibilities as the business owner?
As a business owner or a startup owner, you don't have a particular set of responsibilities. Anything and everything in terms of an organization is my responsibility starting from developing the idea, to implementation, sales, and digital marketing. I have done each part of it, so I cannot say that I have a fixed set of responsibilities. From day 1, when I started the organization, I started as a single founder and 1 intern and as we move forward, now we have a team of 20+ people.
So, I have done anything and everything. In the morning, as I start working I have to manage my human resource, to thinking about new ideas, to doing meetings about partnerships, and facilitate the students. So, the key responsibilities as of now I have is managing my human resource, thinking about growing the organization, and facilitating the students.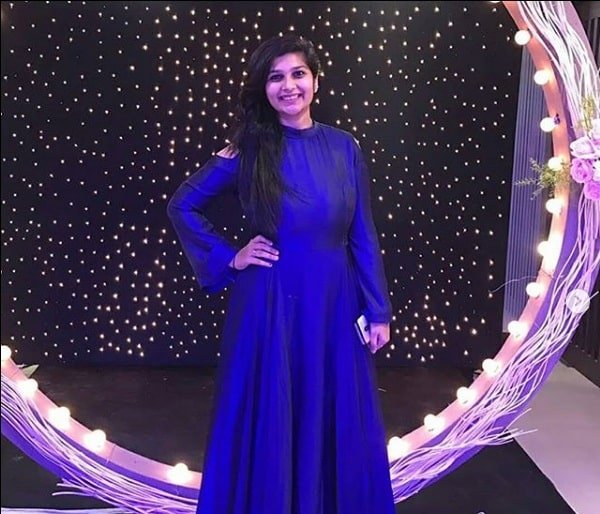 Q9) What comes first for your money or emotions?
Impact comes to me as a priority rather than emotions/money. I have always believed in making an impact rather than income. So, whatever we do at Think Young is always impact-oriented and I have never thought about how much money I'll be earning. I always think that if I can create enough impact, money is definitely going to follow!
So, the whole idea behind Think Young is to create an impact rather than income.
Q10) How being an Entrepreneur has affected my family life?
It's been 2 years since I started my Entrepreneurial life and it definitely affected my personal and family life as well. There are times when I do attend a family function and then work 3-4 hours late at night as I have to manage both of them. There were times when I didn't attend on some occasions due to my work and commitments. I belong to Surat, but my startup started in Mumbai. So, I used to travel from Surat to Mumbai every week. Like, there were 3 days that I was in Mumbai and the rest of the 4 days in Surat. So, this definitely has hampered my family and personal life but I had to do it, so there is nothing I did that is regretful. In fact, because of this lockdown, I miss those days when I had to travel.
I usually take a train early in the morning at 4-4:30 on Friday's/Thursday and spent 2-3 days in Mumbai, doing all the work that I have in there. Then on Sunday/ Saturday, late-night is when I come back to Surat. Usually, my life is half Mumbai and half Surat and because of that I could not give time to my fiancé, friends, and my family but I think it has very much hyped me a lot because now I am very much fine traveling and it was a very beautiful phase of my life and of course yes, I am eagerly waiting to do all of that again once things get normal.
Q11) What piece of advice would you give to college graduates who want to become entrepreneurs??
A piece of advice that I would like to give every aspiring Entrepreneur is that you should never think about making money from a startup, you should always think about the work that you will do for society because that is the basic motto of any startup. It has to solve the problems of the people and I think that the money is definitely gonna follow. Also, every Entrepreneur/ Wannaprenuer feels that they cannot do these things or they will not do sales or they will not do very minute things, there is nothing like that. If you are building an empire of your own, you have to do every single thing on your own at once.
So, if you are starting, then you have to do every single thing on your own in the starting and that is the fun which is the real ride of starting or being an Entrepreneur. So, the whole fun element is when you do every single thing on your own in the starting and over time when you build the team and your work is delegated but you should never hesitate in the future as well and while you are starting as well to do everything about your startup/for your startup.
So, I think these are the two pieces of advice, number one work towards making an impact and how you can help society, solve their problems, and Number 2, never hesitate to work towards startup and do every single thing about it, be it going door to door talking to people about it or telephonic sales that you should do or anything, every fancy thing about starting up and every small thing about your startup.
Follow Her & Think Young@
StartoCure is the online entrepreneurial magazine platform, where the team brings you Interview & Stories of Entrepreneurs, Inspirations, Influencers, startup eco-system & Change-makers. StaroCure is also committed to bringing resources, research reports, funding reports, and analyses of the startups, as well as profiles of great businesses & entrepreneurs from all over the world.
Note: If you have a similar story to share with our audience and would like to be featured in our online magazine, then please click here & follow the steps, we will review your story and extend an invitation to feature if it is worth publishing.
You may also like: