White Noise Design Studio is a creative interior firm on the growth. It is the brainchild of three unique designers based in New York City and Los Angeles. They design well-considered, welcoming places that effectively meld architecture and interiors.
Today we got a chance to interview them, let us introduce them one by one and; know their thought process.
---
Rddhima Golyan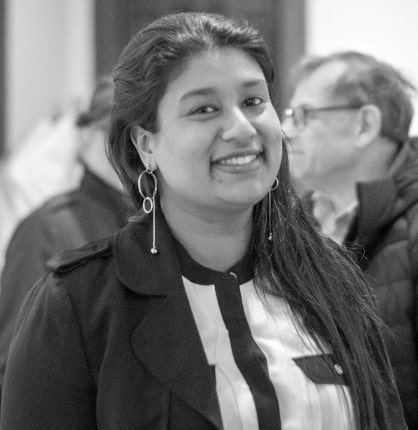 Interior Designer, BFA in Interior Design – Pratt Institute
As an interior designer, I can narrate a story and create an ambiance through the mediums of color, lighting, materials, and textures which brings the space to life and enhances the experience for each individual in a different manner. The joy of having to be able to create an experience is the reason for me to be attentive to every little decision that is made to create the space.

Rddhima Golyan
---
Sanjana Paramhans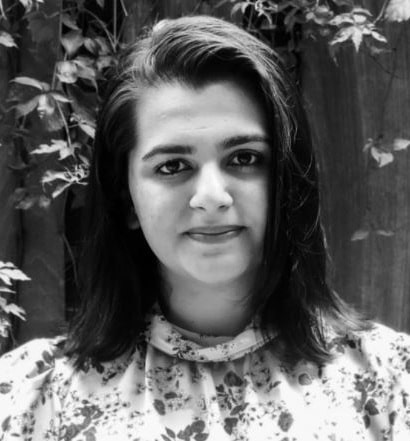 Interior & Experiential Designer, BFA in Interior Design – Pratt Institute | MA in Spatial Design – University of Arts London.
I am constantly inspired by human interactions with their environment. This fuels my love for creating optimal habitable spaces. Having traveled extensively I have been exposed to various architectural precedents, cultures, and people I often find myself reflecting on those experiences while designing. I strongly believe that design stimulates people to behave a certain way—it can condition and control their actions and reactions.

Sanjana Paramhans
---
Utsav Shah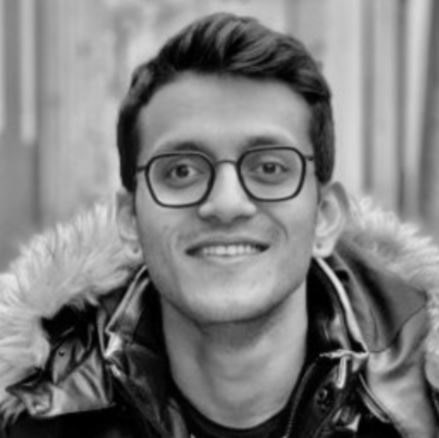 Architect & Strategic Designer, BArch – Pratt Institute | MS Strategic Design Management – The New School.
I am interested in how design thinking can transform the way we approach architectural projects. I specialize in the application of future-oriented design principles to increase an organization's innovative and competitive qualities. And I see design strategy as a meeting point between what's valuable for customers, and what's profitable for business.

Utsav Shah
Excerpts from our exclusive interview with them:
Q1) How did the idea for your business/startup come about and your journey
Rddhima: Being a part of the same alumni group from Pratt and running in the same design circles, we realized that while complimentary, we had a complete set of different skills which would allow us to approach each project with a unique sense of direction and in turn provide a holistic well thought out design. Our differences in specialties reflect in all the projects we do. Our Cafes, restaurants, residential, retail, and lounge spaces are inventive, modern, and multifaceted…layered, detailed, and colorful. In them, form and function, space and light intertwine, setting the stage for interaction. Dynamic yet unified, they embody undeniably engaging energy. We are interested in creating optimal habitable spaces inspired by human interactions with their environment.
Q2) How did you come up with the name for your startup?
Utsav Shah: White Noise Design Studio was named after the concept of how the adjective "white" is used to describe this type of noise because of the way white light works. White light is light that is made up of all of the different colors of light combined In the same way, white noise is a combination of all of the different frequencies of sound and visuals. The effects of white noise upon cognitive function are mixed. Recently, a small study found that white noise background stimulation improves cognitive functioning, this is what our aim is, to not only provide well-designed spaces but spaces that have a lasting effect on your mood and health while keeping the function in mind.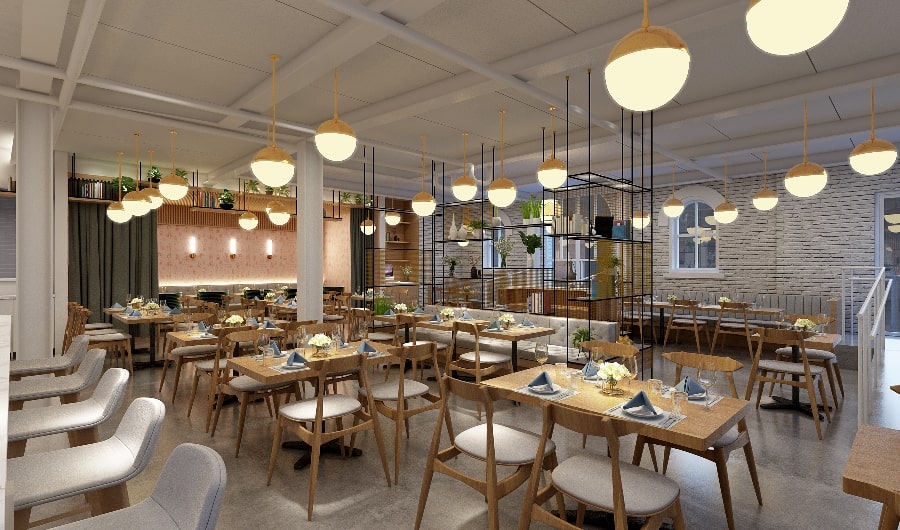 Q3) What services do you offer?
Sanjana:
Interior Design:
Full-Service custom design from concept to installation.
E-Design of schemes and plans that can be executed.
Concept design and spatial layouts.
Experience design for commercial projects.
Popup Installations.
Design Strategy:
Application of design methodologies to tackle complex issues to increase an organization's innovative and competitive qualities.
Branding:
Creating a brand identity that perfectly reflects your brand.
We were approached by someone to do their residential apartment in New York as a collaborative group. After taking on the project and beginning to work on the initial phases, we realized that we have different skill sets that complement each.
Q4) Why should people choose your product/services?
Rddhima: We are passionate about delivering the very best design for our clients. Working with their budget, we create interiors that reflect the personalities of the people using their belief that design has the power to enhance one's whole life. We aim to create uplifting interiors that have a lasting positive impact on the people that inhabit them every day. Our exceptional project management will ensure that the process of bringing a design one loves to live, which includes product delivery and returns, vendor management, scheduling, and coordinating, are all executed well. Your project will be delivered on time and within budget.
Q5) What risks are you facing?
Sanjana: Starting a business in the middle of a pandemic has a plethora of risks. Introducing a holistic approach to design on a smaller scale is new to the market. It would take us time to try and mold the thinking of the audience, and make them realize that design is no longer just about pretty wallpapers and lights, it dictates the way you function and feel in a space.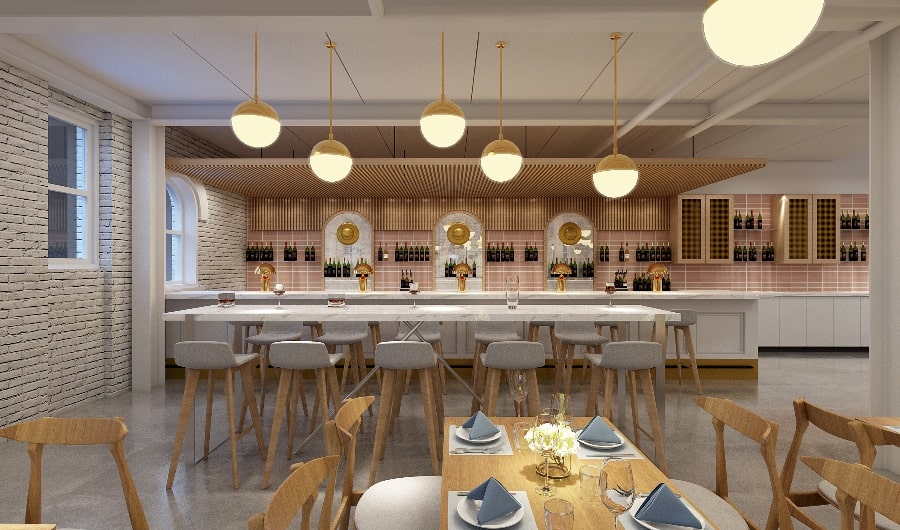 Q6) Did pandemic (COVID 19) affect your business? if yes how? What are your responsibilities as a business owner?
Utsav Shah: Given that our specialty was in the hospitality sector, which was the saddest hit by the pandemic, we had to retrace our track and re-assess. We shifted our focus to residential where we were able to provide our expertise to a lot of clients, adjusting to staying and working from home. Our focus for our residential clients has been for creating productive workspaces, ensuring we are working from home and living from work.
Q7) What piece of advice would you give to college graduates who want to become entrepreneurs?
Sanjana: It is very important to get experience in the field. We would recommend getting to know the field by working at smaller scale companies so that you can work on a variety of things, understand your strengths and where you lack and get the experience before starting on your own.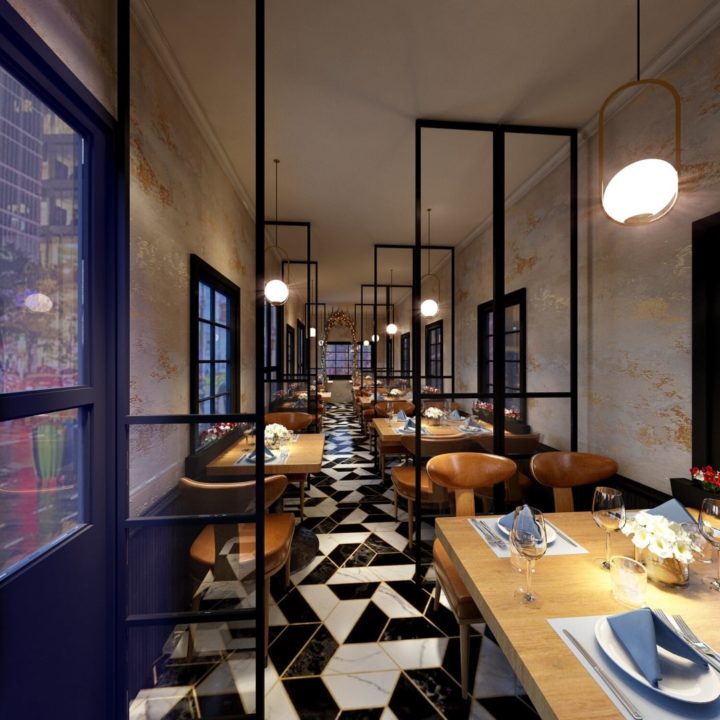 Q8) How do you market your business, and which tactics have been most successful?
Rddhima: We have started very small. So far most of our projects come through referrals. It is important to give your best to each project, no matter how big or small, you never know what they could lead you to. We make sure to never take on more than we can chew, allowing us to give the time to each project that it very well deserves. We have had multiple clients come back to us and refer us to others looking for similar services.
Follow White Noise Design Studio@
StartoCure is the online entrepreneurial magazine platform, where the team brings you interviews & Stories of Entrepreneurs, Inspirations, Influencers, Startups eco-system & Change-makers. StaroCure is also committed to bringing resources, research reports, funding reports, and analysis of the startups, as well as profiles of great businesses & entrepreneurs from all over the world.
Note: If you have a similar story to share with our audience and would like to be featured in our online magazine, then please write to us at hello@www.startocure.com, we will review your story and extend an invitation to feature if it is worth publishing.