Elinor Moshe is the founder of The Construction Coach, where she guides, inspires,s and directs industry professionals and future leaders in the construction industry. Other than this she is a successful mentor, speaker, and author & also hosts a podcast on "Constructing You". Today we got a chance to interview her. Let's know more about her journey
We hope this can inspire you to become a successful person too! It is worth listening to a successful entrepreneur or to people who share their success stories? We can significantly learn many things from their experiences of them, by listening to their story.
Excerpts from our exclusive interview with her:
Q1) Tell us a little bit about your start-up and your journey, please;
I am an ambitious and driven thought leader and dedicated mentor in the construction industry. My passion to guide, inspire, and directing future leaders and industry professionals to construct their careers led to my founding of the successful mentoring business, The Construction Coach.
I'm also the host of the industry-leading podcast, Constructing You. As a #1 Best Selling Author, my book Constructing Your Career is one of its kind, for people who want inspirational, practical action and unconventional career intelligence to construct their career.
I hold a Master of Construction Management and Bachelor of Environments from the University of Melbourne.
Q2) How did the idea for your business/startup come about?
It first began with having a deep understanding of the common industry pain points that weren't being solved. There were questions that I had when I was navigating my career, that many people in the industry were coming to me for, but with no authoritative source to go to. So then I started asking myself better questions: 'how can I reach more people with my work?', because at the time I was doing one on one sessions on the side and that understandably has its limitations. When you ask the universe better questions, you start getting better responses.
And then the notion of The Construction Coach downloaded into me. I knew this would be the vehicle for change that the industry needed, but standing at the outset, I didn't know exactly what it would look like. But when you progress with belief and are on par with your passion and purpose, the universe will align the right people and opportunities to make your vision a reality.
It was through attending a business-related event that I met my Thought Leadership mentor, Ron Malhotra, which allowed me to magnify my impact and position in the industry, and turn The Construction Coach from being 'just' a blog to a Yahoo! Finance featured business which masterminds, private mentoring, and sold-out events and workshops. The best part is; that it's only the beginning.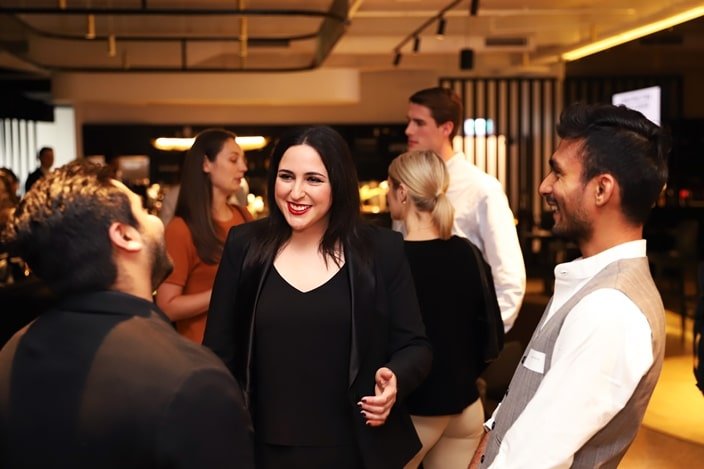 Q3) What was your key driving force to become an entrepreneur?
I am not a traditional entrepreneur. I am building my business via the Thought Leadership model of entrepreneurship, which flips conventional entrepreneurship on its head Being a Thought Leader allows you to have businesses that are an extension of your core message, unique ideas, and your brand. It all starts with the individual first, and then the business is formed around the passion points and purpose of the individual.
It allows you to have a strong emotional connection to what you are doing, which allows for wider and deeper impact and influence, which compounds into income. Commercialization in this model comes last, as Thought Leaders must first establish themselves as the authority in their niche.
Now that that has been clarified… I value freedom and choice, I value making a difference with my thinking, and I value human relationships. Building a business that facilitates what I love doing the most was for me the most natural progression. I don't have a herd mentality, and I know I was not put on this earth to fit into conventional boxes.
Q4) How did you come up with the name for your business/startup?
It was 11 pm at night, one Wednesday in April 2019. I was thinking about my future, what am I really trying to do here? And then in an instant, the universe downloaded the name, The Construction Coach into me. I quickly looked up to see if the domain was available, and thus, Australia's first construction coach was born.
Q5) What service(s) or product(s) do you offer/manufacture?
I offer consultancy, and private mentoring and masterminds for industry professionals and future leaders who want to achieve higher compensation, faster progression, and more recognition in their career, which my podcast, Constructing You, and my book, Constructing Your Career are extensions of.
Q6) Why should people choose your product/services?
People should choose my service if they want a holistic approach to career success based on unconventional career intelligence. In my world, we speak the language of ambition and achievement and only see a world of possibility. I'm more interested in the growth of my clients, and if they seek the results that I have delivered and want the same for themselves, then welcome to my world.
Q7) How do you market your business, and which tactics have been most successful?
As a Thought Leader, it is my duty, and also my pleasure to deliver more value to my community than anyone else. I show up on social media every single day. LinkedIn has been the most powerful tool for me to date, and I wouldn't have had the reach, the relationships, and the opportunities had it not been for LinkedIn. Every day, I educate my community, challenge them, I make them think, I make them feel.
My podcast, Constructing You, has also been intensely successful, thanks to the community. In six months of launch, I've had 20K downloads around the world. The podcast has been a powerful medium for me to speak to my audience consistently.
It's only been two months since I released my book, Constructing Your Career, which has also been a valuable avenue for further spreading my philosophy and insights. Conventional marketing will dictate to dominate one platform, but in the Thought Leadership world, omnipresence is the strategy. 
Q8) What risks are you facing?
As long as I am working on my own mindset, skillset, and heart set and continuing to take immediate and massive action, risks are eliminated, distilled, and diluted. The minute you stop first and foremost working and investing in yourself, you run into massive risk.
Q9) Did the pandemic (COVID 19) affected your business? if yes how?
It certainly did – in the most positive ways possible. Despite the pandemic, I have had more sold-out masterminds, private clients, and massive success with the book and the podcast. I am a future-focused person, and I am constantly looking for an opportunity, not barricades. The pandemic created a lot of net time for me which I leveraged well to continue establishing my authority and my business.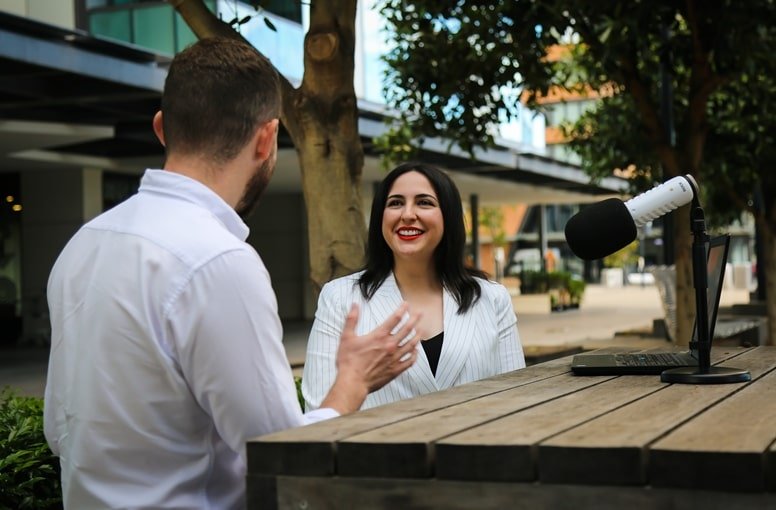 Q10) What are your responsibilities as the business owner?
I have a fiduciary responsibility to my business and its stakeholders. It is negligible business practice if your business doesn't do well. I am responsible for both working in the business and on the business. It's a balance that I am refining. But I am the one who has the vision, who sets the trajectory into place as to what is happening next and then makes it all happen.
Q11) How many hours a day do you work on average & can you describe/outline your typical day?
What I love about this model of entrepreneurship is that it just doesn't feel like work. Writing a book is a pleasure, mentoring clients, running masterminds – for me, when I am in this zone of genius, time simply melts away. I have 18 hour days, I have 8 hour days, but that rarely matters anymore because I get to be consumed with what I love doing the most.
My mornings start with exercise and listening to my vision, and journaling is a daily practice of mine. First I have to pour into myself before I can into anything and anyone else. My daily activities range from business planning, execution, content generation and creation, and all marketing activities associated with my book, business, and podcast. My clients are part of my everyday.
I talk to them daily, as I love being in conversation with them and constantly adding value first and foremost to them.
Q12) What is your greatest fear, and how do you manage fear?
Whilst I have worked very hard to quell and tame fear, it still recurs. But the difference is now, that I take action and move forward and do what I need to do despite fear. I don't listen to it, because fear is a construct of my own mind. If I feed the fear, it grows.
I also manage fear and concerns by having open conversations with my mentor, Ron. A 15-minute conversation with Ron can flip the internal conversation with myself quickly and set me back on my path. I used to have a fear of failure, but I have really come to embrace it, ad see it as a necessary part of my journey. Because the faster I fail, the faster that I can get to success.
There is no massive success without failure, so now I welcome it so I can grow from it sooner rather than later.
Q13) What comes first for your money or emotions?
First comes the desire to add value, solve problems, create a deep and lasting impact, and then commercialize. Money is just a by-product of the value that you add to the marketplace. It's a consequence, not the primary goal in itself. When you understand the relationship, between value and money, you can start to see how you can leverage your value to attract more money into your life.
Q14) Tell us about your early life & How has been an entrepreneur affected your family life?
Being an only child has made a huge positive impact on my life. It's conditioned me to be very comfortable with my own company, and to think, and primarily, being in the business of thought leadership is having the requirement to think.
I am eternally grateful to my parents who have built a home and a life for us that has always given me the space to concentrate on my achievements. I am extremely fortunate and grateful for all that they have done until the end of time. And because the opportunity they have given me, has it allowed me to build the business which allows me to spend more time with them.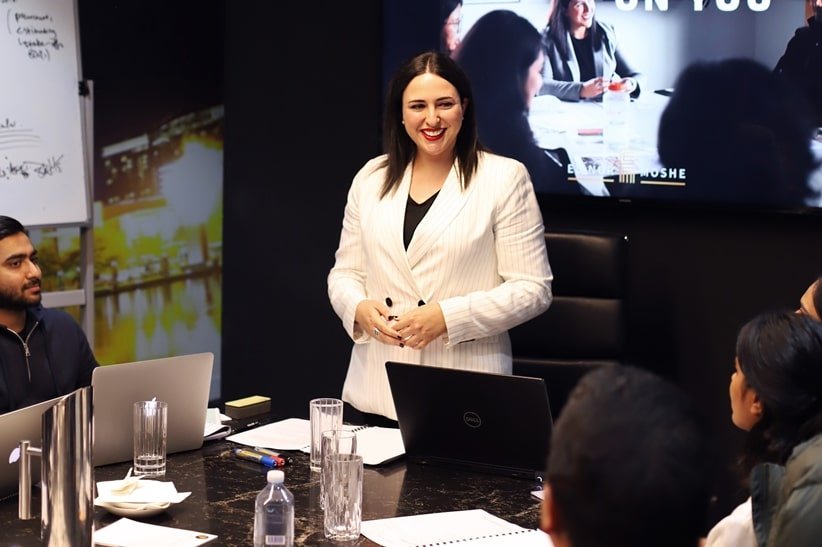 Q15) What piece of advice would you give to college graduates who want to become entrepreneurs??
It is your duty to pursue the ideas that are being downloaded into you from the universe. They are messages from your future, and you have to stop internalizing what other people may think, you have to get out of your own way, and you certainly cannot rely on conventional education systems to teach you how to attain massive entrepreneurial success.
You must surround yourself with the people who have the results that you want in your life and learn all that you can from them. It's also important to think about what it is that you want. Many end up building businesses only to have bought themselves a job, which is not what they signed up for. Take the time to figure out what you want from this beautiful experience called life, and then go make it happen.
Follow Her @
StartoCure is the online entrepreneurial magazine platform, where the team brings you Interview & Stories of Entrepreneurs, Inspirations, Influencers, Startups eco-system & Change-makers. StaroCure also committed to bringing resources, research reports, funding reports, and analysis of the startups, as well as profiles of great businesses & entrepreneurs from all over the world.
Note: If you have a similar story to share with our audience and would like to be featured on our online magazine, then please click here & follow the steps, we will review your story and extend an invitation to feature if it is worth publishing.
You may also like: