Story of a boy who failed in class 6th but now owes the multi-dollar company
As such, India is a land of miracles and this miracle is also saluted by the whole world. Its not untouchable that Indians have a distinct identity in the world. One such identity has been created by PC Mustafa of Kerala who has earned crores of business with his hard work.
PC Mustafa was born in Wayanad, a small village in Kerala. His father used to haul goods in the coffee garden. Mustafa belonged to a backward village where there was only a primary school for studies, and the children had to walk 4 kilometers to school. Since childhood, Mustafa wasn't much interested in studies, but his mathematics was great.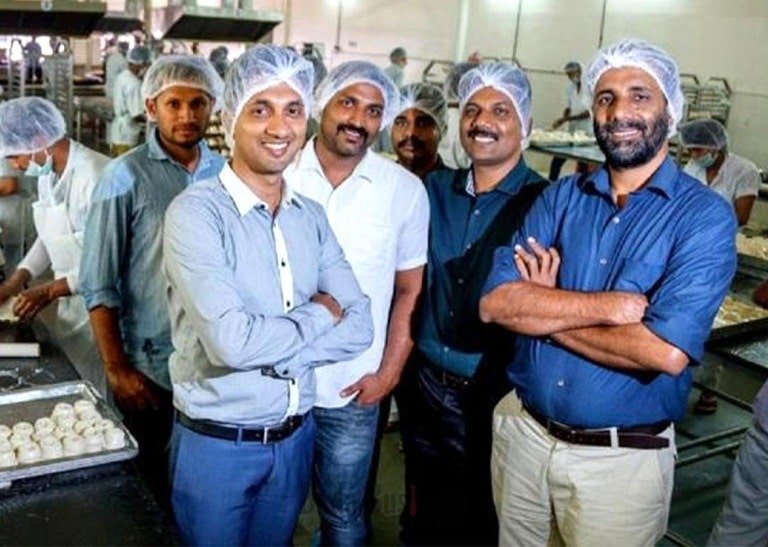 Mustafa failed in sixth grade:
Mustafa did not have much interest in studies since childhood, due to which he failed in sixth grade. After failing, Mustafa's mind was bored with studies, so he quit studying and started helping his father. But Mustafa's mathematics teacher did not like his school dropout and talked to Mustafa's father and very fondly explained to him the importance of education. Then his father thought that his son's present is not good, but he has the ability Which can make your future better. Due to the encouragement of his father, Mustafa began to be motivated towards studies and decided that he wanted to become a successful person, not a porter.
Mustafa topped the high school exam:
Mustafa started going to school and started focusing more on subjects in which Mustafa was weak. Mustafa did one day and night in his studies. The next time Mustafa arrived at the school, he had to sit with the children of his class. But ignoring these things, Mustafa surprised his teachers by topping the seventh grade due to his hard work and also topped the high school exams with hard work.
Again topped in 12th exam:
Along with schooling, Mustafa started preparing for engineering. After topping 12th, Mustafa passed the Entrance Examination of Engineering and joined the National Institute of Technology in Kozhikode with the help of the charity. But it was not easy for Mustafa to do all this, Mustafa faced a lot of problems in Engineering College because Mustafa's English was not very good due to studying in the village. Because of which the children had to see themselves at a lower level than the rest of the class. Mustafa also used to suffer from inferiority complex, but in spite of all these difficulties he never gave up and kept on moving forward.
Mustafa started doing Job in Dubai by passing engineering exams with hard work:
After completing his engineering studies, he worked for a few years in the Technology Department of City Bank in Dubai and after that he came to India. Mustafa once went out to hang out with his cousins, when he saw a grocery store where he saw some women buying a batter to make idli and dosa, then at the same time, the idea of ​​doing business in Mustafa's mind have arrived.
Mustafa started a business with his cousins:
In 2005, he started selling Natural Batter by selling his idea to business. Gradually, as people began to like his batter, Mustafa thought of starting a business with the help of his brothers. In the initial days, Batter started selling as a sample by itself and became a distributor. Because of its superior chemical and excellent quality, their batteries became much preferred.
In 2008, Mustafa rented a place to ID Special Foods Pvt. Ltd. He started his business in the name of Mustafa aimed to sell 100 Packets daily. Despite not making much profit in the early days, he did not lose courage. Then in 2014, around 600 people started working in his company. In view of the growth of the company, Helion Venture Partners invested 35 crores in 2014. In 2015-16, on the basis of hard work, Mustafa set up a 100 crore company.
In spite of struggling with poverty, the father did not give up and was very supportive, seeing this courage and courage of the father, Mustafa fulfilled his father's dream. Someone has told the truth that a successful person has his parents' hand behind it.
StartoCure is the online entrepreneurial magazine platform, where team brings you Interview & Stories of Entrepreneurs, Inspirations, Influencers, Startups eco-system & Change-makers. StaroCure also committed to bringing resources, research reports, funding reports and analysis of the startups, as well as profiles of great businesses & entrepreneurs from all over the world.
Note: If you have a similar story to share with our audience and would like to be featured on our online magazine, then please click here & follow the steps , we will review your story and extend an invitation to feature if it is worth publishing.
You may also like: