Fahmeeda Choudhry is the founder & CEO of two firms; one is Femi Fashions, an Sustainable Lifestyle, Fashion, and Retail consultant. Femi Fashion has excelled in the industry and is internationally recognized as an innovative force fashion & retail sector.
Another is BamboologyTrends, An Initiative by Femi Fashions, committed and passionate about providing sustainable fashion solutions by focusing on Bamboo clothing, which is 100% biodegradable and one of the most sustainable and eco-friendly fabric. Today we got a chance to interview her; let's know more about her & learn why we should use Bamboo Clothing?
We hope this can inspire you to become a successful person too! It is worth listening to a successful entrepreneur or to people who share their success stories. We can significantly learn many things from the experiences of them, by listening to their story.
Excerpts from our exclusive interview with her:
Q1) Tell us a little bit about your start-up and your journey, please;
I am a founder and CEO of BamboologyTrends.com (An Initiative by Femi Fashions), committed and passionate about providing sustainable fashion solutions by focusing on Bamboo clothing, which is 100% biodegradable and one of the most sustainable and eco-friendly fabric. We are offering sustainable activewear, sustainable loungewear, daywear, lingerie & intimate wear in natural bamboo fabric.
Started my journey in the fashion Industry in 2002 and worked at an export house, buying a house, etc, but the majority of my professional stint was in the fashion retail industry. I was a Women's wear Category Head with Cantabil Retail & Ritu Wears and also provided retail and fashion consulting to many other renowned fashion brands.
After spending almost 18 years in the fashion industry and the past 13 years in the corporate retail world. I had only focused to deliver revenue targets and achieve ROI. But Covid19 crises and lockdown forced me to think about the harm we are causing to our nature and climate and the subsequent consequences. If we will not act today as fashion is the second biggest polluter after oil
BamboologyTrends.com- An Initiative for Sustainable & Eco-Friendly Fashion
Bamboology word has been derived from Biology, which is the study of nature and its living organisms. Bamboo doesn't require any pesticides and hardly requires any irrigation, unlike cotton. BamboologyTrends.com is a true vegan clothing brand that is not affecting any biodiversity, unlike cotton which needs 500 grams of pesticides and 2700 liters of water to make just a T-Shirt. Trends means fashion made out of bamboo which is a sustainable eco-friendly lifestyle.
We are making a 100% sustainable bamboo essential clothing line that includes activewear, Loungewear, Daywear, Casual tees, lingerie, and innerwear. Fast fashion changes every quarter and pushes customers to throw away old clothes in the bin, which ends up at landfills and create land, water, and air pollution. It's a classic fashion which you can wear multiple times and may last for years without getting faded. We have taken a small step to contribute towards reducing greenhouse gases, carbon footprints to save the climate. The focus of our brand is to fulfill the daily wear needs of customers.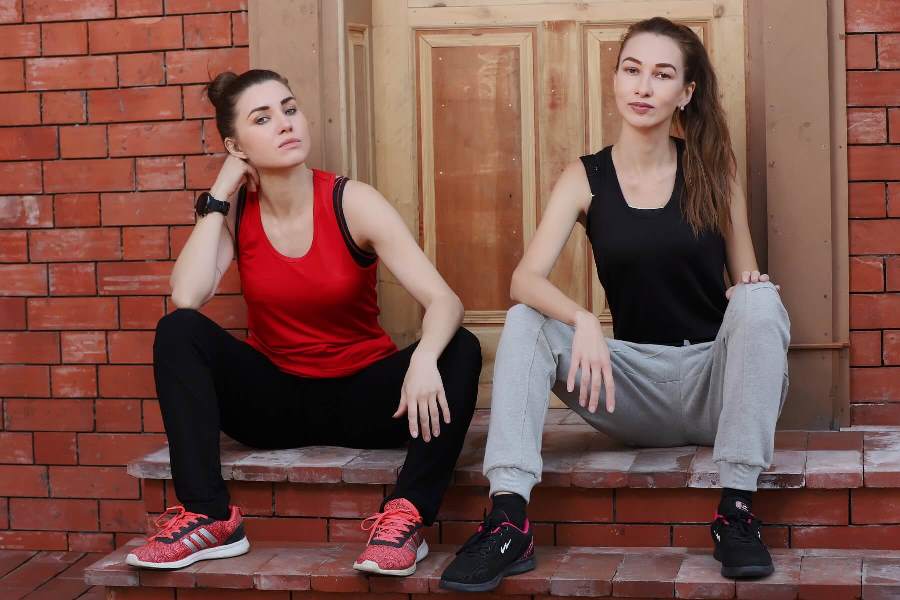 Q2) How did the idea for your business/startup come about?
I must say it was a blessing in disguise. During covid-19 lockdown when our offices were closed and our minds were blank, the idea to study about sustainably came in, and once I started researching and came across some of the blogs about Australia, New Zealand, and many eco-sensitive countries about the government's initiative to promote Bamboo farming and encouraging to develop more bamboo product to save natural resources and reduce greenhouse gases and climate change.
From there the idea of starting sustainable clothing brand BamboologyTrends.com came in and decided to spend the rest of my life creating awareness and contribute towards saving our earth from man-made hazards. I started building my team and many more like-minded people joined hands and got a good team to convert this thought into reality.
Q3) What was your key driving force to become an entrepreneur?
I was always been very independent with a problem-solving attitude, one of the reasons behind this was my mother's teaching and my past life experience, and my life partner. My other source of motivation is Ant, their ability to keep going despite all odds. Their self-motivation guides them to work hard to achieve what they need. Their focus guides them to continue to work hard towards achieving their goal.
The best thing is that they don't give up by the size, weight, or distance of their target. All have made me believe that things could be difficult but not impossible. Our initiative may take some time, but our movement towards sustainability will make a radical change in the buying behavior of people across the globe and I strongly believe that a small spark can create a big fire.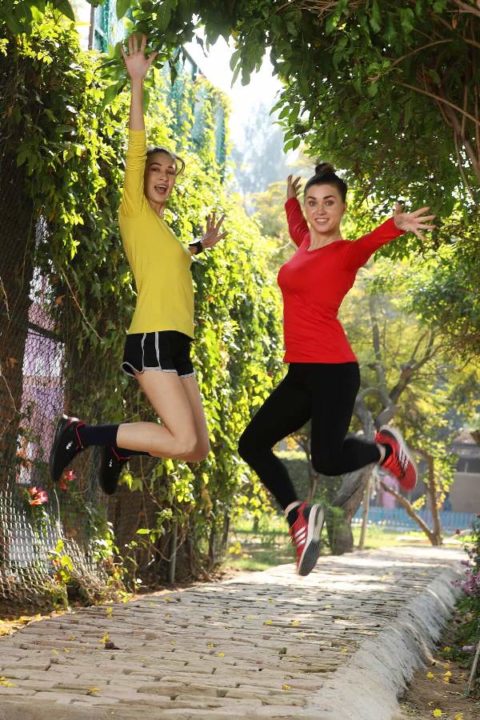 Q4) How did you come up with the name for your business/startup?
As we were very much inspired by the miraculous qualities of bamboo we decided that our brand name will be self-explanatory if our products are made out of Bamboo.
Bamboology word has been derived from Biology, which is the study of nature and its living organisms. Bamboo doesn't require ANY pesticides and hardly requires any irrigation, unlike cotton. "Trends mean fashion" The fashion is made out of the miraculous bamboo fiber.
Q5) What service(s) or product(s) do you offer/manufacture?
We are making a 100% biodegradable sustainable bamboo fabric essential clothing brand that includes activewear, loungewear, daywear, Casual tees, lingerie, and innerwear with unique anti-bacteria, anti-Odour, anti-static, UV rays protecting, and thermo-control properties.
Q6) Why should people choose your product/services?
We are very much confident that health-conscious people and people who are a nature lovers and understand the disaster we are causing to our earth and climate. People who are sustainability-conscious and vegan fashion followers would love to adopt bamboo clothing, after knowing its unique properties of bamboo to reduce the global impact made by the fashion industry which is the 2nd biggest polluter after oil and gas.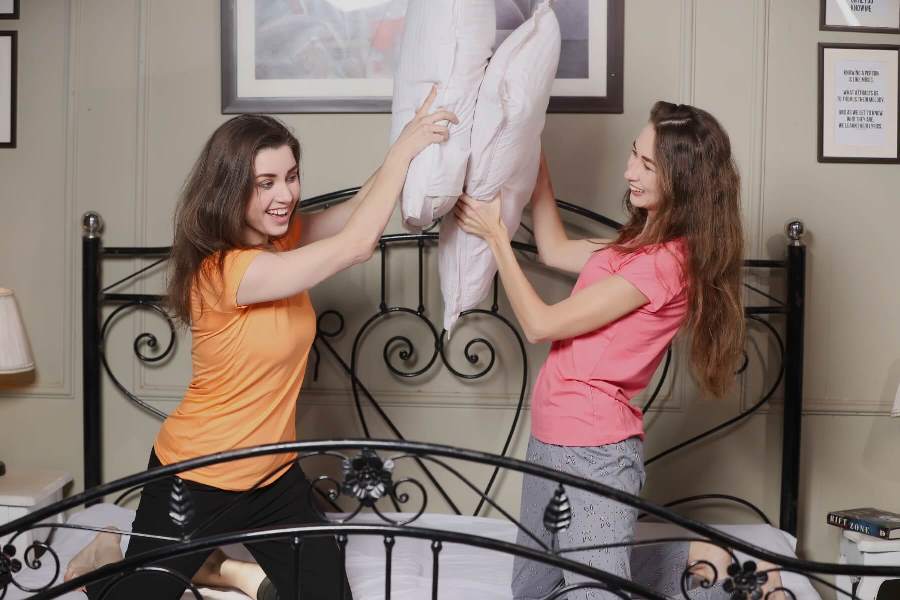 Properties of Bamboo Fabric
ZERO pesticide organic fabric: Bamboo is a highly sustainable, fastest-growing plant, which can be cultivated with zero pesticides.
Water-saving: Bamboo required one-third amount of water to grow than cotton.
Bamboo is 100% biodegradable: Bamboo is a 100% recyclable and renewable resource.
Anti-Bacterial: Bacteria on the bamboo fabric were reduced to less than 0.2% of the introduced number in 24 hours whilst introduced bacteria on cotton fabric multiplied to 550 times the introduced number in 24 hours.
Anti-Odor: Bamboo products absorb moisture (sweat) and take away from the skin.
Thermo control. Bamboo is an all-season fabric.
Kind to skin: Bamboo is anti-static and sits well on your skin and causes no irritation.
Ultra-Soft: it is as soft as silk and stronger than steel.
Bamboo absorbs 5 times more CO2: than an equal quantity of trees. With its natural ability to absorb CO2 from the air, bamboo makes a significant contribution to the reduction of greenhouse gasses.
Bamboo produces 35% more oxygen per day then than other trees.
Fast-growing unlike other trees: It takes 20 years to grow a tree, but it only takes 3 years for bamboo to reach maturity. Bamboo can produce 5 to 6 times more raw material than a tree during that time.
UV rays protector: Bamboo has 60% higher UV rays protection than cotton. UV rays cause premature aging of the skin and signs of sun damage such as wrinkles.
Q7) How do you market your business, and which tactics have been most successful?
Our product's unique qualities will be the driving force for customers to choose our products. Spreading awareness about sustainability is our marketing strategy. Since we are targeting a global market we are focusing more on
Digital marketing,
Social Media Marketing,
Webinars
Podcast
Q8) What risks are you facing?
Less awareness about the impact of fast fashion on global warming and climate change & pollution. But we are pretty sure, that people are getting sensitive towards eco-friendly fashion products. Millennials are the younger generation has comparatively better aware and are more eco-sensitive. It may take some time to reach the right customers but it will surely become the need for everyone over the period of time.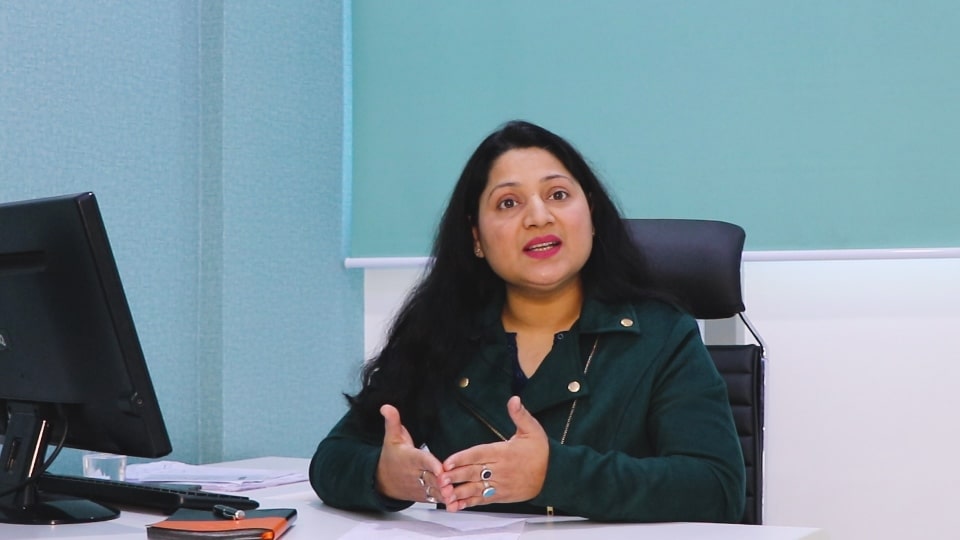 Q9) Did Pandemic (COVID 19) affect your business? if yes how?
Covid-19 has acted as a catalyst to imbibe aware sensitivity towards the need to stop acting against nature and think to get away from the man-made hazards of our nature and ecology. Increased dependence on digital mediums and E-commerce for shopping will also open bigger opportunities for unique sustainable and organic fashion.
Q10) Have you considered any alliance/partnership/funding?
Yes, we are open to partnerships and alliances. We also welcome celebrities and funding agencies to come forward and contribute to our initiative of sustainable clothing through funding at BamboologyTrends.com to bring positive change in society and creating awareness about Bamboo fashion products. We can grow and create faster awareness about conscious fashion and eco-friendly fashion if any well-known personality will contribute to our initiative.
Q11) What are your responsibilities as the business owner?
Being a founder of a start-up, I have to own each and every responsibility to create a base for a better-managed organization. I have to be involved and keep track of all functions from accounting, sales & marketing, operations, designing to final delivery of the products to the customer.
Q12) How many hours a day do you work on average & can you describe/outline your typical day?
To run a startup, you have to be available for work 24X7. But I tried to keep a work-life balance, but have to give 10-15 hours every day without having the luxury of weekends.
Q13) What is your greatest fear, and how do you manage fear?
The only fear we have that we have an early mover advantage but the bigger players can pump-in huge money and may take a lead. They may be able to have a better market penetration but there is a good side of this also if bigger players will enter the sustainable fashion market then they will create awareness at must fast rate as they may have deeper pockets
Q14) What comes first for you money or emotions?
Emotions, like money, comes and go, but your personal experience with people remains till your last breathe. If you respect people and make an emotional connection with the people. Then only you'll able to build a better team and strong relationship with friends and family.
Q15) Tell us about your early life & How has being an entrepreneur affected your family life?
Being in the corporate for over 15 years and worked at senior level and leadership positions. I had to travel and invest a lot of time in my professional life. That sometimes affects kid's care and time required to spend with family. Now being an entrepreneur I have better control of my priorities and able to manage them in a better way.
Q16) What piece of advice would you give to college graduates who want to become entrepreneurs?
I would like to suggest college graduates and the younger generation identify the interest areas and understand the area in which they feel passionate and then focus on their work and career with a defined goal. You'll be able to create your credibility in front of your clients and seniors with your commitment and dedication. Nobody can ignore you for a long as you will get your credit what you deserve, sooner or later.
Follow BamboologyTrends @
StartoCure is the online entrepreneurial magazine platform, where the team brings you Interview & Stories of Entrepreneurs, Inspirations, Influencers, Startups eco-system & Change-makers. StaroCure also committed to bringing resources, research reports, funding reports, and analysis of the startups, as well as profiles of great businesses & entrepreneurs from all over the world.
Note: If you have a similar story to share with our audience and would like to be featured in our online magazine, then please write to us at hello@www.startocure.com, we will review your story and extend an invitation to feature if it is worth publishing.
You may also like: