Neeraj Bhople was born and brought up in Nagpur. He studied at Saraswati Vidyalaya and then VNIT. He specialized in Electronics as he was always interested in building some or other small projects on breadboards. During his engineering, he got more interested in Communications theory. That knowledge helped him during his work with various Telcos over the years. His work on Digital Transformation of big Telcos across the world before he moved into eCommerce and Edutainment as part of his current work as the CTO for Seniority Pvt ltd.
Key driving force throughout the journey
Neeraj always liked to learn new things. The ever-evolving Technology landscape provided him with that opportunity. With so much out there, he enjoys every bit of knowledge he gets. That drives him all the time.
Neeraj Bhople: There's a lot to explore in this world, whether on a professional front or personal. That drives me to wake up every morning. To explore, learn, and keep evolving as a professional and a person.
Your philosophy towards work?
Neeraj: Work is obviously important and you should do it with 100% dedication. But that is not the be-all and end-all of life. There's much more to it. Not everyone gets to work on what they are passionate about – some do, some don't. That's why it is important to compartmentalize work and keep personal life away from it. Giving time to yourself, your family and friends are equally, if not more important.
How many hours a day do you work on average & can you describe/outline your typical day? Are you a micromanager?
Neeraj: I work 8-10 hours a day. More or less as per the situation. I don't like to keep the "work mode" on all the time. It is extremely inefficient and not how I would want anyone to live their lives – that's what I tell my team as well. Most of my time at work goes into evaluating new technologies and figuring out if they can be used in the organization. Some of the time goes in discussing with the team about how things are progressing, defining and fine-tuning the architecture for the key programs, and working with the rest of the peers in driving the organization towards the set goals.
I don't like to micromanage. When you have selected the right people or when you know what the strengths and improvement areas are for each person in your team, all a leader should do is coach them, guide them as needed while giving them the freedom to build something amazing. Coaching, not teaching, is how a leader should drive the team. Giving tasks to the team should not be the goal. Giving them a target to achieve and guiding them towards it, helping them through the process, giving them the confidence to fail and learn from it – that's my leadership mantra.
Best selling's book on digital transformation
Digital transformation is a much used and abused word nowadays. Also, while most consultancy organizations will help you do it, they won't share all of the knowledge about HOW exactly to do it. This is what Neeraj has tried to address in his book – "How to kill your b/oss and get away with it".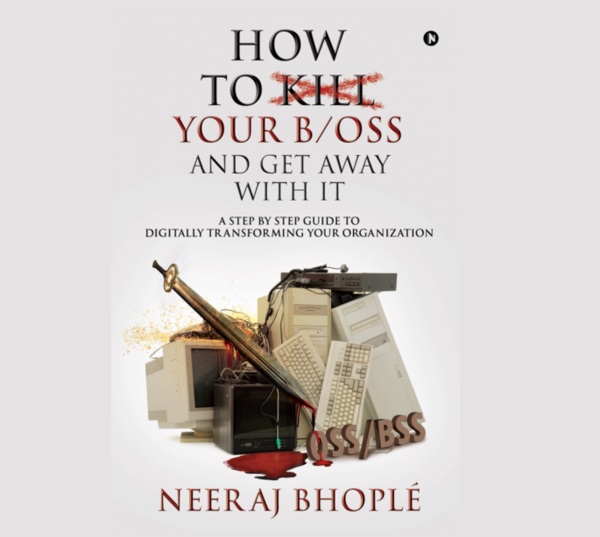 He has done extensive research about successful and unsuccessful transformations and also used his experience in the field of transformation while writing this book. Anyone who reads this book will understand what digital transformation is, how to do it and how not to do it. It also provides tools to assess whether your organization needs transformation in the first place; if yes, then how to set up targets for transformation in different areas and how to go about achieving them.
How did you manage to fit writing in with other demands of your time?
Neeraj: I have always been fond of writing and have been writing different blogs on food, philosophy, and technology. While writing the technology pieces I thought it would be a better idea to consolidate my experience and knowledge of digital transformation into a book to help organizations and leaders do it better. So, I just did it.
Yes, it was a little tough, but then I spent a couple of hours each day researching and writing. Took a while, but I got there in the end. In fact, now that I have written this one, I have started working on another book – it is on the philosophy of Stoicism. I think in these tough times, which are getting tougher each day, this philosophy of life will help people deal with the situation better. There are many misconceptions about Stoicism that I want to clear out as well through this book.
Some of his biggest achievements
His biggest achievements have been building out excellent teams in every organization – teams that were capable of delivering excellent solutions as a single unit. He has always been proud of the camaraderie and bonding his team displayed. And that is why his work has always been recognized by the industry. He has won quite a few awards over the years.
Some of which are:
Inducted in CIO Power List 2020 & 2021 as one of the most influential CIOs & Thought leaders
Innovative CIO award 2021 by CIO Axis
Man of Excellence award 2021 by Indian Achievers Forum
ITNXT CIO of the year, 2019
Digital Transformation Leader of the Year 2020 Award by Alden Global
Top 50 Global thinkers in Digital transformation, Digital disruption, Fintech, and Business strategy – according to Thinkers360
iCMG Global Architecture Award 2015, 2017 for best IT Systems Rationalization
iCMG Global Architecture Award 2015, 2017 for best IT Systems Rationalization
Infoworld, Forrester, and Penn State University Award for best Enterprise Architecture 2015
Hobbies and Interests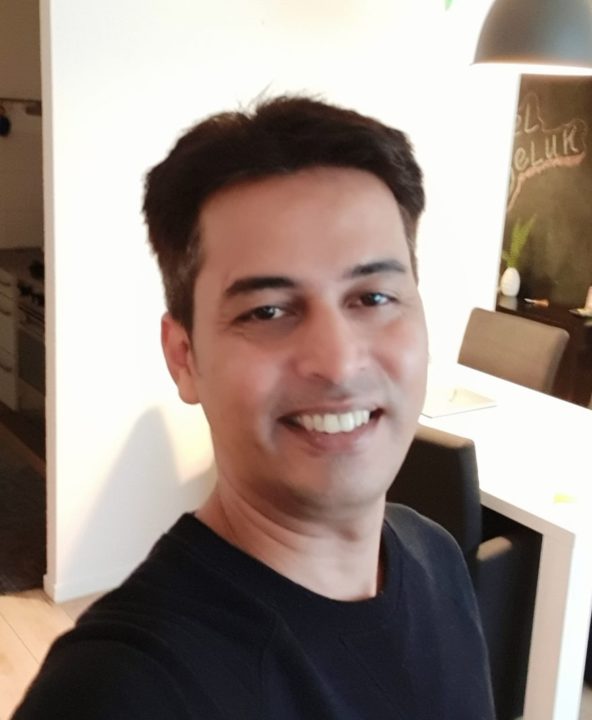 Neeraj: Oh I love many things. I like to paint, write, read, play badminton, learn new things all the time and noticed that when you learn many unrelated things, more often than not you are able to use learnings from one thing into the other and that makes it more fun
I also coach and mentor other professionals on various leadership aspects. Recently, I have started helping professionals and students with personal brand building through a friend's website – www.mypresence.co.in
What piece of advice would you give to college graduates??
Neeraj: I am not sure if I am wise enough to give advice, but what I will certainly suggest to college graduates is that they should be hungry for knowledge. They should keep learning and expanding their horizons. They shouldn't restrict their thinking and knowledge to a small area hoping that it will make them a master of that field. Unless they know other things around that domain, they will not be able to appreciate the true nature of it. So keep learning, keep sharing.
How can anyone reach you in case they want to discuss anything with you?
Neeraj: I am always available through my website – www.neerajbhople.com, I will be happy to help anyone with whatever I have learnt so far in my life.
Follow Neeraj Bhople @
StartoCure is the online entrepreneurial magazine platform, where the team brings you Interview & Stories of Entrepreneurs, Inspirations, Influencers, Startups eco-system & Change-makers. StaroCure also committed to bringing resources, research reports, funding reports, and analysis of the startups, as well as profiles of great businesses & entrepreneurs from all over the world.
Note: If you have a similar story to share with our audience and would like to be featured in our online magazine, then please write to us at hello@www.startocure.com, we will review your story and extend an invitation to feature if it is worth publishing.
You may also like: