Bhavpreet Singh Soni is the Founder is CEO of SonisVision, a technology platform to simplify legal and business-related matters. He is also the Founder & Mentor of Billionpreet, where he helps young entrepreneurs & startups to achieve from 0 to 1. Other than this he is an Author, Public Speaker, YouTuber & Investor. Today we got a chance to interview him, Let's know more about him & his journey.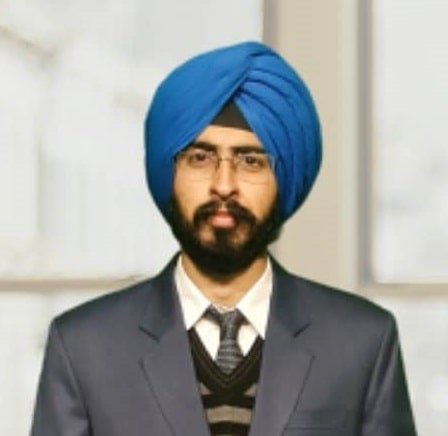 We hope this can inspire you to become a successful person too! It is worth listening to a successful entrepreneur or to people who share their success stories? We can significantly learn many things from the experiences of them, by listening to their story.
Excerpts from our exclusive interview with him:
Q1) Tell us a little bit about your start-up and your journey, please;
I was born and brought up in a family of lawyers and judges. I always wanted to be an engineer when I was in school. But destiny has already written something different for me. After graduating from college, I started preparing for CLAT and CPT. I cracked both the exams but I opted for CA as finance and Economics are my passion.
I was doing CA with B.Com but later on, I quit CA because I want to do something different in my life. I started my startup and made it a big hit on the Internet and after that, I started various companies. But due to rapid expansion my all startup failed and by the time my B.Com was finished, and then I joined LL.B.
I don't know what to do next. When I learned about IPR, Corporate Laws and Business Laws then I started developing an interest in it.
I was very passionate about IPR, Corporate and Finance laws.
I am also the educational coordinator of BNI India. BNI is a premium network of businessmen when every Wednesday I have to give a session and educate our members.
Q2) How did the idea for your business/startup come about?
When I found out that there is a big possibility of online legal and consultancy in India. Big corporations can hire Deloitte, PWC, KPMG, Ey but what about small startups they can't afford it. So I developed a platform Sonisvision and BillionPreet. Sonisvision provides consultancy, IPR, Legal, and Management Support to Entrepreneurs. At Sonsivision we have hired and partnered with talents such as lawyers, CA, CS, MBA who can provide best in class services to our clients.
Q3) What was your Key Driving Force to become an Entrepreneur?
Entrepreneurship gives me the freedom to do whatever I want to do. There is no 9 to 5 Fixed work or a boss to tell you what to do. Being an entrepreneur means taking on a challenge and working hard to get through it. "Getting a new career or building a business is never easy, and not everybody will support you in your journey,"
Q4) How did you come up with the Name for your Business/Startup?
Sonisvision means my VISION for India and Indian Entrepreneurs. Billionpreet means every Indian individual can make Billions if he has the guts.
Q5) What Service(s) or Product(s) do you Offer/Manufacture?
We provide a wide variety of services like:
Copyright & Trademark Registration
Patent & Design Registration
Suggestions and Consultants for Startups and Funding
Partnership Deed
Private Limited Company Registration
Reporting of any kind of Cyber-crimes
Franchise Agreement & Models
Agreements like – Service level, Non-Disclosure
Startup funding
Non-Compete
Partnership Agreement
Drafting
Co-Founder Agreement
Import-Export Code Licensing
Registration
Pitch-Deck for Investors
Clients
Website Terms & Conditions etc.
Pitch Deck for Investors
Q6) Why Should People Choose your Product/Services?
We are serving at our best from 32+ years of experience in the field of the data protection & privacy. All your private information/data are always confidential and safe with us. We maintain proper secrecy. Our main focus is on quality. We don't believe in discounts, we believe in quality.
Q7) How do you market your business, and which tactics have been most successful?
We provide the best consultancy and work to our clients. We never negotiate on the quality. We also provide free videos on our Youtube channel and free blogs on our website sonisvision.in and billionpreet.in
Q8) What Risks are you Facing?
The biggest risks are not taking any risk. We always make sure that people who are working for us are paid on time. For us, our people come first. Sometimes it happens that at the end of the month I don't get anything in my hand but I make sure that my people don't go empty-handed.
Q9) Did Pandemic (COVID 19) affect your Business? If yes how?
No Pandemic doesn't affect us as we are the innovators. We develop and discover new technology and methods to work remotely. Pandemic helps us to explore new opportunities and we have approached worldwide during Pandemic.
Q10) Have you considered any Alliance/Partnership/Funding?
We have a partnership option available if you are talented and want to work with us as a partner then you can apply here –
We have partners in various cities who are working with us right now.
Q11) What are your Responsibilities as a Business Owner?
As a business owner we have-
Planning and Strategies for Business Plan & Marketing;
Effective Compliance and Legal responsibilities;
A Duty towards our Customers;
Duty towards Employees;
Follow and comply with the guidelines made by the Government; 
Q12) How many hours a day do you work on Average & can you describe/outline your Typical Day?
I usually work 14 to 18 hours a day. My team members also work very hard along with me as they are my biggest assets. But I make sure that I don't get burnout and neither do my team members.
Q13) What is Your Greatest Fear, and how do you Manage Fear?
My greatest fear is the fear of what will happen If my organization crashes. What will happen with my employees and the people who are working with me?
So to overcome my fear I work very hard so that every person of my organization can be paid on time.
Q14) What comes first for you: Money or Emotions?
Emotions and money are two different things. You can't be emotional with business. Business runs on numbers and logic. Life runs on emotions. I am emotional towards my family, friends, and my team.
Q15) Tell us about your Early Life & How has being an Entrepreneur affected your Family Life?
My family doesn't want to be in entrepreneurship. But I choose my career and path myself. Now they are also supporting me as both of my ventures are growing day by day.
Q16) What piece of advice would you give to College Graduates who want to become Entrepreneurs??
Work for your dreams while others are wasting their time. All that hard work, late nights, and early morning will undoubtedly pay off one day. Let others play Pokémon and chase girls, you chase your dreams and work hard to make your dreams come true. And one the same people will ask you, are you hiring?
Follow Him @
Follow BillionPreet @
Follow Soni's Vision @
StartoCure is the online entrepreneurial magazine platform, where the team brings you Interview & Stories of Entrepreneurs, Inspirations, Influencers, Startups eco-system & Change-makers. StaroCure also committed to bringing resources, research reports, funding reports, and analysis of the startups, as well as profiles of great businesses & entrepreneurs from all over the world.
Note: If you have a similar story to share with our audience and would like to be featured on our online magazine, then please click here & follow the steps, we will review your story and extend an invitation to feature if it is worth publishing.
You may also like: