Prof (Dr) Shalini Verma is the Co-Founder & Chief Mentor of two startups – Books33 India & SamvaadShaalaa. Books33 is a publishing & book promotion platform for the writing enthusiasts and author's community whereas SamvaadShaalaa is a training and consulting platform that provides services in all the mediums of communication – written, spoken, & audio-visual.
Dr. Verma is a BODY LANGUAGE Expert and a well-known author who has written 73 plus books with multiple bestsellers. 'Lifoholic Shalini', as she is popularly known as, today we got a chance to interview her, let's know more about her 'Lifoholic' way of life that she proudly claims 'Drinking 'LIFE' sip-by-sip'
We hope her life journey inspires you in paving your own successful story!
Excerpts from our exclusive interview with Lifoholic Shalini:
Q1) Let us start with your name first, you are popularly known as 'Lifoholic Shalini', tell us what is a 'lifoholic' and why do you choose to be addressed so?
Lifoholic Shalini : 'Lifoholic' means a person who relishes both the 'good' and 'not-so-good phases of his/her life. A 'Lifoholic' enjoys both the joys and sorrows with equal ease. I coined the term 'lifoholic' and trademarked it along with the phrase 'Drinking LIFE sip-by-sip'. Are we all not 'drinking' our own lives 'sip-by-sip?
Q2) Tell us a little bit about your start-up and your journey, please?
Lifoholic Shalini: I hail from the LAND OF SATYAGRAHA (Satyagrah is a Sanskrit word that means "insistence on truth"). I am what my motherland has made me – a SATYAGRAHI or the one who persists his passion – the 'satya' or truth of his life in the rains and shines alike.
I am among the fortunate few, who has been blessed with ample amount of ADVERSITY, which has strengthened my EQ (emotional quotient), CQ (creativity quotient) and above all AQ (adversity quotient), a cocktail of which makes an entrepreneur's and his/her 'unconditional love with his/her startup a LOVE STORY with the pillars of 4Ps – pain, passion, patience, and perseverance.
Having spent good 28 years in the industry and academia as a communication professional, I observed that in this fast-paced, byte-sized, communication overload times, people are getting more and more detached from their own 'self'. They talk much yet communicate less.
The advent of emojis has made our generation inexpressive when it comes to expressing their ideas, viewpoints, and emotions. In such a scenario, it becomes a social obligation for people like us to take the onus onto ourselves and do something NOW so that TOMORROW is much better than TODAY.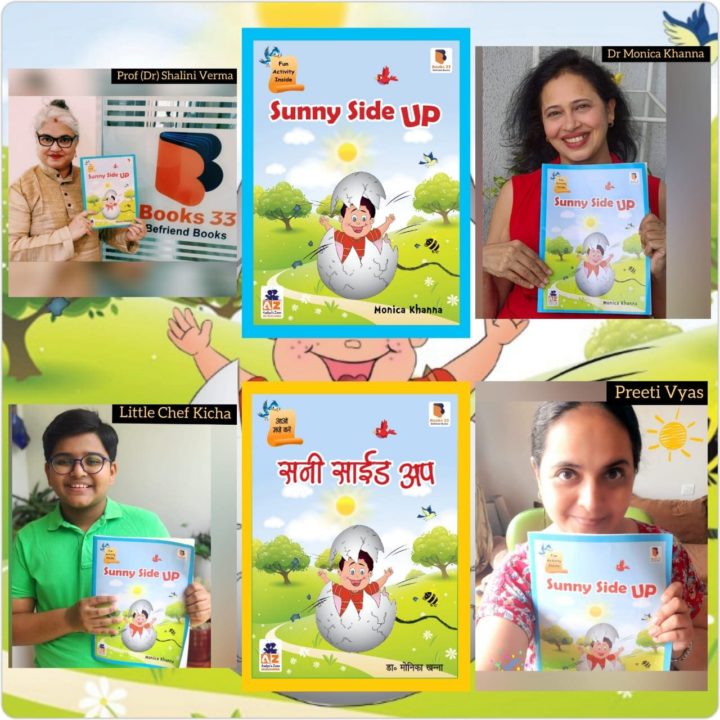 Q3) How did the idea for your business/startup come about?
Q4) What was your key driving force to become an entrepreneur?
My lifelong LOVE STORY with the 4Ps – pain, passion, patience and perseverance.
Q5) How did you come up with the name for your business/startup?
Ernest Hemingway says, "There is no friend as loyal as a book."…We believe one should BEFRIEND at least 33 such friends. Hence, the name Books33 with a tagline 'Befriend Books' while the inspiration of 'SamvaadShaalaa' was taken from the Sanskrit word 'Samvaad' which means 'to communicate' or 'to tell' and 'Shala' means 'a special place for something'. The unification of both the words gave us 'SamvaadShaalaa', a special place 'to tell your story
Q6) What service(s) or product(s) do you offer/manufacture?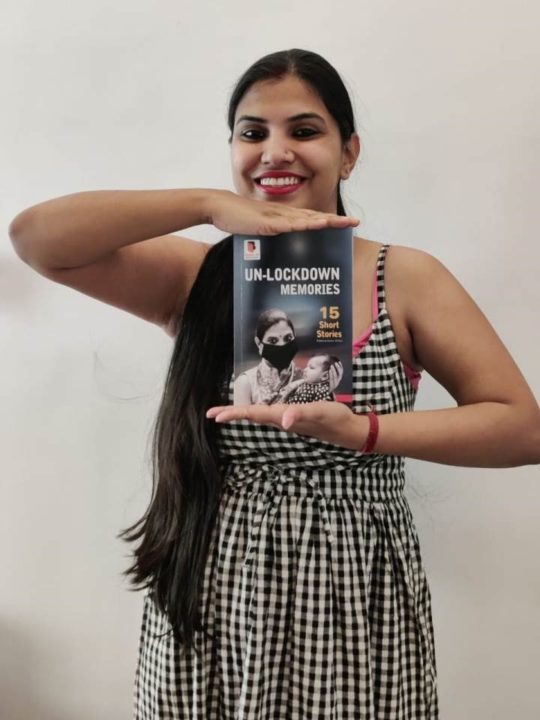 BOOKS33 is a publishing & book promotion platform for the writing enthusiasts and authors community.
We DO NOT charge the authors in the name of 'self-publishing'.
Rather with our disciplined dedication, dexterity, creativity, and innovative techniques, we provide end-to-end services including MENTORING & GUIDED PUBLISHING to PROMOTING & POSITIONING your work as VALUABLE BOOKS.
Samvaad Shaalaa is our Training and Consulting vertical that provides services in the area of innovative & creative communication.
Q7) Why should people choose your product/services?
People have invested their love and trust on us because of our passion and past track records of 'speaking less, delivering more'.
Q8) How do you market your business, and which tactics have been most successful?
Word of Mouth from satisfised readers and clients. We serve people and they reward us with their loyal patronage.
Q9) What risks are you facing?
Is it a 'risk'? I would call it an 'opportunity' to keep re-inventing and re-aligning our products and services with the need of the hour.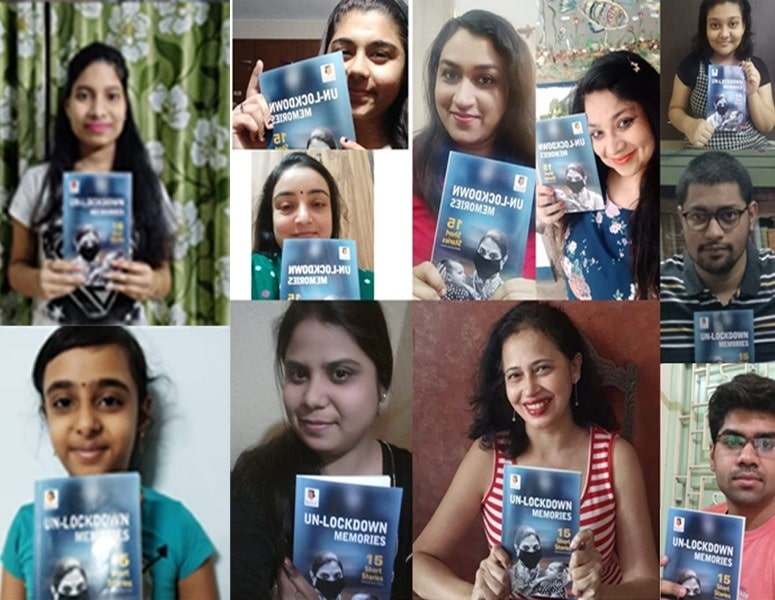 Q10) Did pandemic (COVID 19) affect your business? if yes how?
Lifoholic Shalini: Pandemic allowed us to re-invent and re-align our products to add value proposition for our readers and clients.
Q11) Have you considered any alliance/partnership/funding?
Not yet. May think of it couple of years later for the scaling purpose.
Q12) In your opinion – what is more necessary: Idea or a good team for a successful startup?
To answer your question, I would say – Even the biblical Noah could not overcome the Deluge alone. One just cannot go ahead with some random idea going on in his head without like-minded people working towards translating that idea into actionable deliverables.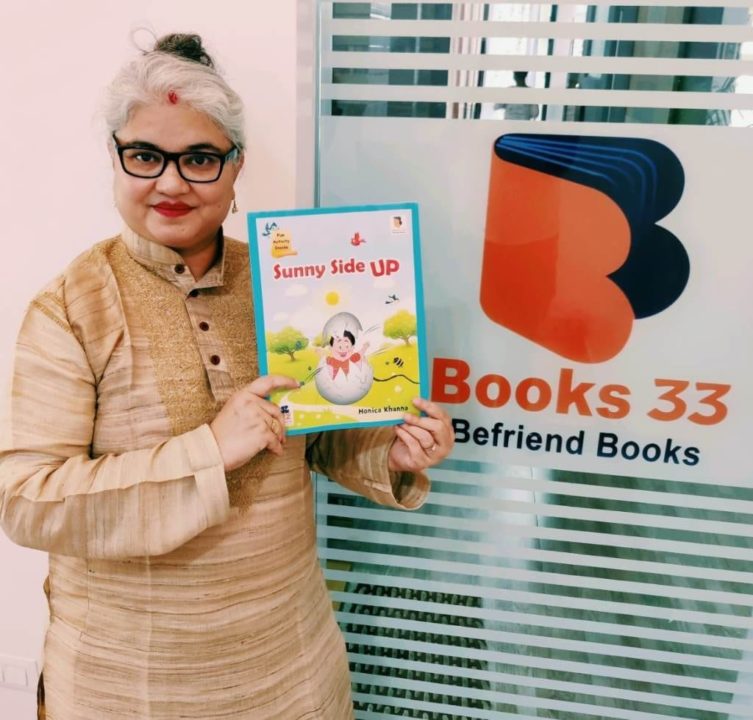 Q13) What piece of advice would you give to college graduates who want to become entrepreneurs?
Lifoholic Shalini: Don't be wait for any mythological Jamwant to come and tell you about your 'forgotten power', just leap over your 'Mahasaagar' – your mental block and burn the proverbial 'Lanka' – your inhibitions … eternal glory is waiting for you. Listen to your 'inner calling'…and achieve it by unleashing your action backed with imagination and emotion.
Follow Her @
Follow Books33 India @
Follow SamvaadShaalaa @
StartoCure is the online entrepreneurial magazine platform, where the team brings you Interview & Stories of Entrepreneurs, Inspirations, Influencers, Startups eco-system & Change-makers. StaroCure also committed to bringing resources, research reports, funding reports, and analysis of the startups, as well as profiles of great businesses & entrepreneurs from all over the world.
Note: If you have a similar story to share with our audience and would like to be featured in our online magazine, then please write to us at hello@www.startocure.com, we will review your story and extend an invitation to feature if it is worth publishing.
You may also like: