Shyamantak Ganguly is a Martial Arts Instructor, Certified Fitness Trainer and Globally Recognized Karate Expert. And during this pandemic, he also launched a fitness movement called "Fitnes 2X", to enable people to workout from home with things available at hand. Today we got a chance to interview him, let's know more about him & his startup (Fitnes 2X).
We hope this can inspire you to become a successful person too! It is worth listening to a successful entrepreneur or to people who share their success stories. We can significantly learn many things from the experiences of them, by listening to their story.
Excerpts from our exclusive interview with Akshay Dipali:
Q1) Tell us a little bit about your start-up and your journey, please;
We launched Fitnes 2X last year during the lock-down, to enable people to work out from home with things available at hand, like chairs, towels, and bottles. A year and a half from then we have been able to receive appreciation and gratitude from our clients who have achieved their fitness goals, without even going to the gym. We have been honored with
The Best Fitness Start-up Award from the Indian Glory Awards.
Q2) How did the idea for your business/startup come about?
We started off last year when gyms and fitness centers closed down due to the Covid19 pandemic. We wanted to build an online platform where people can access fitness guidance without going to the gym or even moving out of their house, with minimum or no equipment.
Q3) What was your key driving force to become an entrepreneur?
I take great pleasure when people say that they have benefited from our workout programs, and all they had to do was regularly attend classes at their own homes. I was also inspired by the Fit India program launched by Shri Narendra Modi in 2019, and share the same goal of encouraging fitness among the people of this country.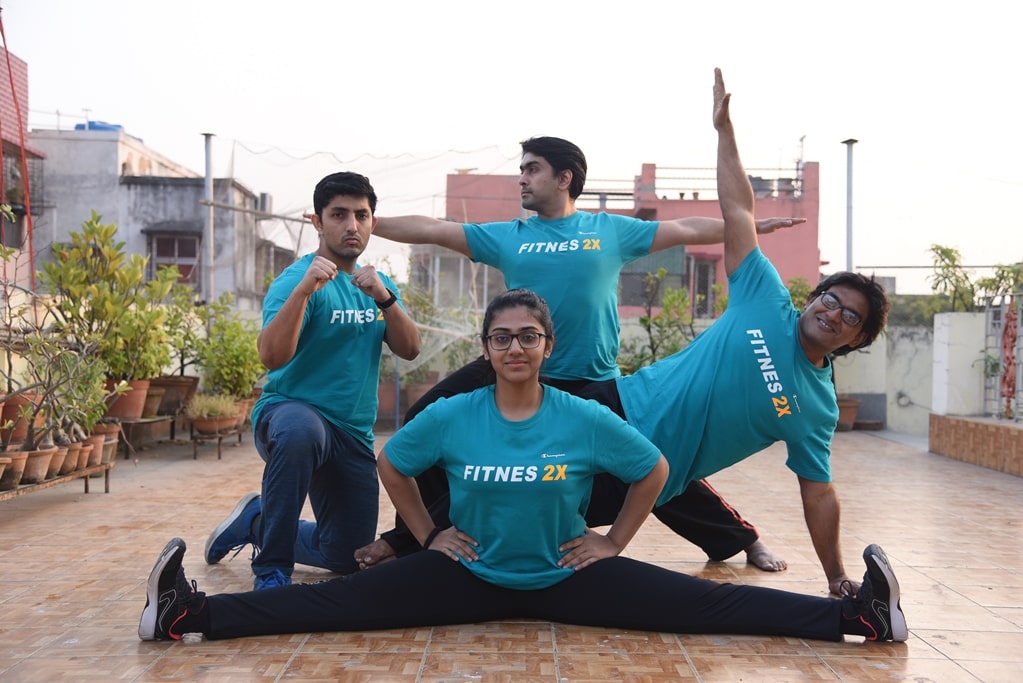 Q4) How did you come up with the name for your business/startup?
We are named Fitnes 2X. What makes us unique is, we include basic Martial Arts Training as well, as part of our workout curriculum. Hence '2x'.
Q5) What service(s) or product(s) do you offer/manufacture?
We offer regular online group and personalized fitness sessions, under-trained professionals, basic Martial Arts training, and even personalized diet planning.
Q6) Why should people choose your product/services?
Our sessions are cost-effective, time-efficient and we give personal attention to each and every client, irrespective of whether they attend group or personal classes.
Q7) How do you market your business, and which tactics have been most successful?
We have mainly been marketing our business through word of mouth and have tried Social Media Marketing. We have seen that we have benefited more when clients have spread the word about us.
Q8) What risks are you facing?
The biggest risk we are facing is misinformation about fitness and diet and health in general, which is also more accessible to people due to the internet boom. When clients follow incorrect advice preached by ill-informed influencers, it affects the outcome of training programs for our clients.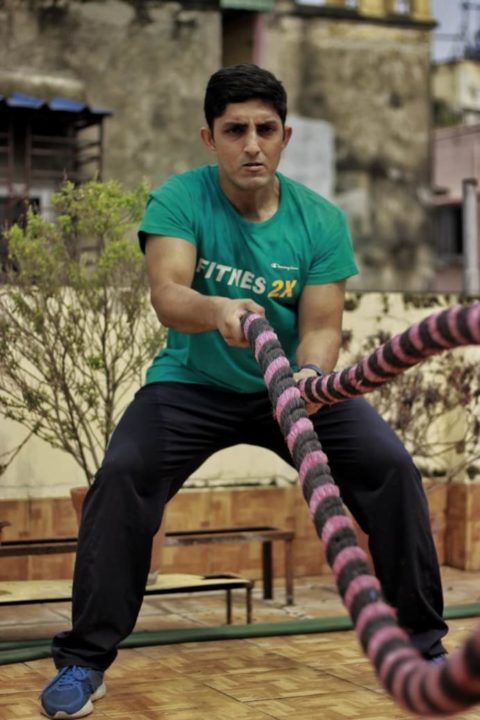 Q9) Did pandemic (COVID 19) affect your business? if yes how?
Not at all. In fact, it was the pandemic that inspired us to think about starting our online classes. We hope more people are going to access fitness at home, even post-pandemic.
Q10) Have you considered any alliance/partnership/funding?
Not yet, with brother, dietician
Q11) What are your responsibilities as the business owner?
As the owner, my principal responsibility is of course taking classes. Other than that, I look after advertising and coordinating classes among the instructors.
Q12) How many hours a day do you work on average & can you describe/outline your typical day?
Approximately 6-7 hours is how long my typical workday is.
The days mostly start with early morning sessions with international students, after which I do my own training. This is followed by some marketing work and tending to clients' queries. Subsequently, I take my share of personal and group training sessions, as I decide with my clients.
Q13) Tell us about your early life & How has being an entrepreneur affected your family life?
I have finished my schooling at South Point School, Kolkata, and earned my B.Com degree from Bhawanipur Education Society College. I have been practicing Martial Arts, specifically, Kyokushin form of full-contact Karate, for the last 23 years, under the guidance of my father, Shihan Shivaji Ganguly who is a stalwart in this field.
It has not tremendously affected my family life, but sometimes you do have to miss some family events, in order to find a convenient time for your client.
Q14) What piece of advice would you give to college graduates who want to become entrepreneurs??
If you want to develop, dedication, hard and smart work and knowledge about your business are the most important. Also, it's important to consider barriers as steps to success.
Follow Shyamantak Ganguly @
StartoCure is the online entrepreneurial magazine platform, where the team brings you interviews & Stories of Entrepreneurs, Inspirations, Influencers, Startups eco-system & Change-makers. StaroCure is also committed to bringing resources, research reports, funding reports, and analysis of the startups, as well as profiles of great businesses & entrepreneurs from all over the world.
Note: If you have a similar story to share with our audience and would like to be featured in our online magazine, then please write to us at hello@www.startocure.com, we will review your story and extend an invitation to feature if it is worth publishing.