Prof. Col. Shishir Kumar is Director General of ImaginXP which skills professionals in emerging technologies like UX design, Artificial Intelligence, Blockchain, Data Science, Robotics, IoT, and Cybersecurity. He was Dean/Director of several CAT-A educational and training institutions of the Armed Forces. He is the author of a book on employability in India entitled ''Sorry, you are not employable – Cultivate the mindset for employment'' and a book entitled "Wisdom Matrix" is under publication.
He is a decorated Army officer and was thrice awarded COAS commendation. He is also recognized with the Global Education Leader Award. As a Shiksha Bharati Awardee, he is a published columnist on topics like Education, Employability, and Skill Development as well as a renowned TedX speaker. Today we got a chance to interview him, let's know more about him & ImaginXP.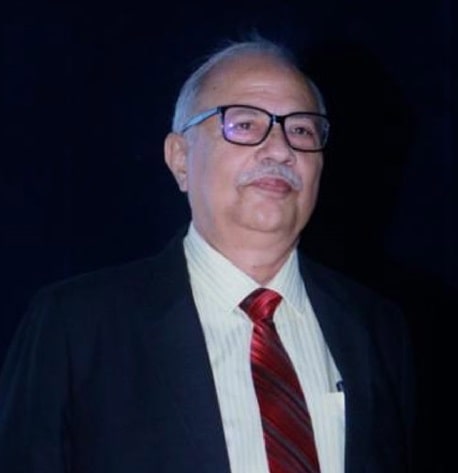 We hope this can inspire you to become a successful person too! It is worth listening to a successful entrepreneur or to people who share their success stories. We can significantly learn many things from the experiences of them, by listening to their story.
Excerpts from our exclusive interview with him:
Q1) Tell us a little bit about your start-up and your journey, please;
ImaginXP is a higher education Ed-Tech company that provides degree and for-credit certification programs in partnership with universities as well as a standalone certification program for working professionals. The Startup was conceived in 2013 by Shashank Shwet. The company aims at filling the employability gap between the skills in the university student and which is required in the industry. We provide offline embedded courses in partnership with about 30 universities across India. Our industry-led curriculum prepared in collaboration with experts brings in a hands-on experience of 240+ industry partners.
We started off specializing in in-house UX design courses in 2013 eventually adding a wide range of online and offline courses into our portfolio. Apart from embedded courses, ImaginXP also provides well-trained faculty of 75 experts and 1250+ corporate coaches to train the students in these future skills. ImaginXP also provides its students the ability to participate in corporate projects, challenges, and industry-ready certifications through its platform called MyCoach. The company has 2500+ students and a total of 15000+ learner's on the MyCoach platform.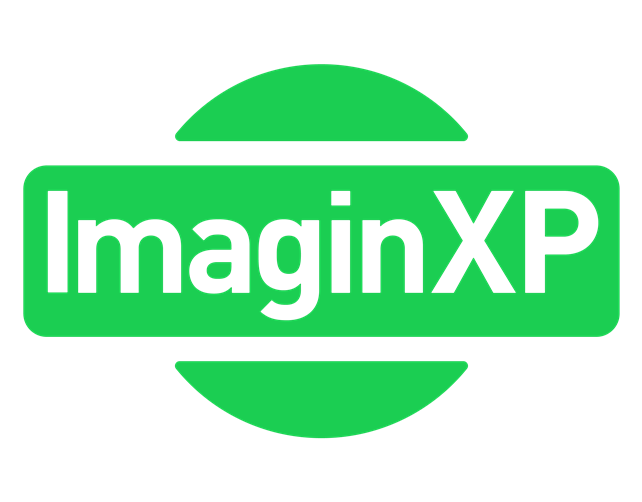 Q2) How did the idea for your business/startup come about?
We found that the conventional education system led to large gaps between education imparted to students in universities and the skillsets required in the industry. Moreover, there was insufficient expertise and infrastructure in our country for a number of future technologies. The vision or idea of ImaginXP was to fill the gaps and ensure the employability of students.
The Education system focuses solely on rote learning and the fixation of students on grades has led to gaps in skillsets. The faculty has been teaching outdated curriculum and aren't upgrading in sync with the changes in the industry. The education system focuses on theoretical aspects while the industry demands practical application. The idea of ImaginXP came about to bridge the gaps and skill the students and make them ready for employment.
Q3) What kind of courses do you offer students and professionals?
ImaginXP offers a number of courses in both offline and online mode. In partnership with universities, we offer embedded specialization courses in various degrees like BDes, BTech, BBA, BCA, BSc, MDes, MBA, and PGD. There are online courses where our faculty imparts skillsets through our platform and there are offline courses where the courses are provided in the location of the respective university. Under our Degree Karo program, we provide online degrees. Our Mycoach platform offers a plethora of online courses including Add-on courses.
We are on course to partner with 15+ private companies for work-integrated courses. There are several work-integrated courses in blended learning model in future skills like UX design, Artificial Intelligence (AI), Machine Learning, Blockchain, Cybersecurity, FinTech, Data Science, Cloud Computing, Big Data & Analytics, Robotic Process Automation(RPA), etc. The central underlying theme in all our courses is to impart practical skillsets than just theoretical know-how.
If a student/professional seeks productive skillsets and higher pay-scales on day 1 of his job, ImaginXP is the place to be"

Prof. Col. Shishir Kumar
Q4) What changes have you brought forth in ImaginXP under your reign as a leader? Tell us about your journey?
I joined in September 2017 when ImaginXP was engaged in running certificate courses only. After joining ImaginXP, we started running University embedded courses like 4 years UG course and 2 years PG courses. In 2018, we partnered with 4 Universities eventually expanding the scope of our operations to 10 universities by the end of 2019. In 2020, we successfully took the tally to 18 universities. At present, we have signed off-line courses with 25 universities and appointed more than 75 faculty members located with universities to run the courses.
We specialize in about 16 future skills in university embedded courses and have taken up the number of ImaginXP centers to 16. While our operations were earlier focused on major metros, we have obtained PAN India presence with our partnerships and established centers. Since March 2020, we have shifted to online mode and provide both certificate courses and university courses on our online platform only.
Q5) How do you see the prospects in terms of fundraising and expansion over few years?
The Ed-Tech segment is seeing phenomenal growth and we have set ambitious goals for ourselves. We have already raised $1.5 million and utilized it in acquiring Noesis Learning which consisted of 20-25 employees. The immediate goal is to enhance our Corporate partnerships and increase the scope of our Work-integrated programs. Further, we are also looking at Corporate Tie-ups in the conduct of various courses. The long-term goal is the establishment of a higher-end design institution.
Currently, we have tie-ups with 25 universities and 15 more are in pipeline. The goal is to touch the 40 figure mark in the medium term eventually reaching more than 60 university partnerships in the long haul while also increasing the varieties of courses on offer. We have set ambitious plans to skill 1,00,000+ students in university courses and 50000+ students in certification courses over the next 5 years.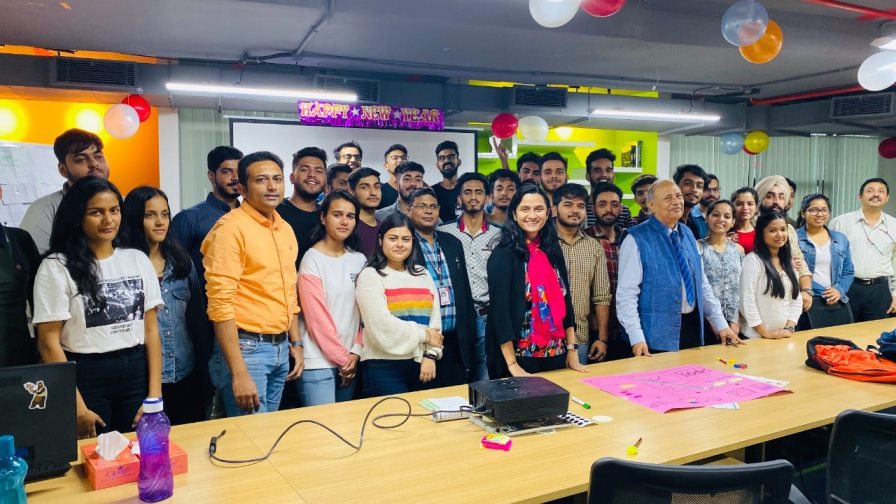 Q6) What do you think is the potential and future of skill development programs?
I see tremendous potential in the sector and increasing demand for skill development programs. Even conventional fields like Agriculture are seeing disruption and Government is catering to the skill development needs through various programs. Technology is growing at a fast rate increasing the need for regular skillset up-gradation. As per a Microsoft study in 2015, the average lifespan of a skillset has reduced from 30 years to 5 years over the last few decades.
In short, it's likely that skilled professionals would find themselves unemployable every 5 years because the technology would have completely changed by then. Constant learning has become a necessity in order to sustain and ImaginXP aims to fill the void as technology evolves over time. ImaginXP focus on future technologies is rooted in the fact that skillsets in technology become obsolete much faster and professionals often find it difficult to catch up.
Q7) How do you see competition and how do you plan to retain the edge?
We don't see competition because our university partnership model which provides higher education skillsets makes us unique in the Ed-Tech space. There aren't significant Ed-Tech players who are doing that and cracking it. We have the expertise in higher education as well as the first-mover advantage which makes us stand out while most of the Ed-Tech companies have fixated on the online mode only. We believe that retaining the edge is simply about retaining the skilled and talented faculty and university relations that form the backbone of our operations.
Q8) Why should students and professionals choose ImaginXP courses?
A student or professional should choose ImaginXP if he/she is looking for genuine skillsets with hands-on training. We focus on 70% skilling and 30% theory. The curriculum at ImaginXP is prepared in consultation with industry experts and academicians. The teaching faculty comprises experts from the industry and We provide industry-relevant courses with practical application in the industry.
Our 12000+ subject matter experts from the industry bring vast experience from across the globe. Our content is updated continually in accordance with changing trends in the industry. In short, If a student or professional seeks productive skillsets and higher pay scales on day 1 of his job, ImaginXP is the place to be.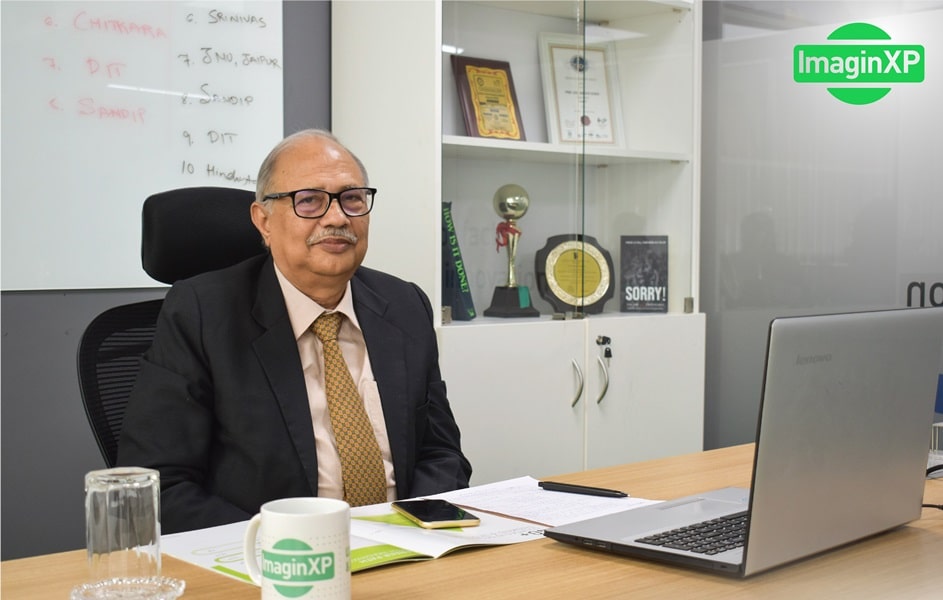 Q9) To sum up, what is your message to students?
My message to students is that degrees won't provide you employment. It is skillsets which the industry seeks and the right skillsets will provide you jobs at higher pay scales. Choose something which you are passionate about so that you are happy to do it while earning your livelihood. Importantly – choose something which is well-paying like a number of emerging technologies that are here to stay for the long haul. Lastly, continue upgrading your skillsets to stay ahead of the curve and chart your path towards career growth. My message in nutshell, therefore, is: Choose wisely, Skill yourself, Upgrade regularly.
Follow ImaginXP @
Follow Prof. Col. Shishir Kumar @
StartoCure is the online entrepreneurial magazine platform, where the team brings you Interview & Stories of Entrepreneurs, Inspirations, Influencers, Startups eco-system & Change-makers. StaroCure also committed to bringing resources, research reports, funding reports, and analysis of the startups, as well as profiles of great businesses & entrepreneurs from all over the world.
Note: If you have a similar story to share with our audience and would like to be featured in our online magazine, then please write to us at hello@www.startocure.com, we will review your story and extend an invitation to feature if it is worth publishing.
You may also like: