Karandeep Singh is the founder & CEO of Kingbourne International, a specialist language and skills training school based in the heart of India, in Punjab. They offer a variety of English language, teacher training, and professional courses to suit all proficiency levels at some of the lowest prices in the marketplace.
Karandeep Singh graduated from Oxford University, the UK, armed with a Masters with first-class honors in audio production, little did he know that he would be using his creative prowess laced with business acumen to steer forward the ship of education in India.
Driven by a firm belief to transform the educational set-up to make it more sustainable and aligned with the need of the hour, he initiated many future-ready projects in top-ranking schools of the country. To give a further thrust to his goals, he obtained CELTA from Cambridge University and Bachelors in Education from the University of Phoenix, post which he has been conducting Cambridge teacher training workshops across the country. Today we got a chance to interview him, let's know more about him & learn from his priceless experiences.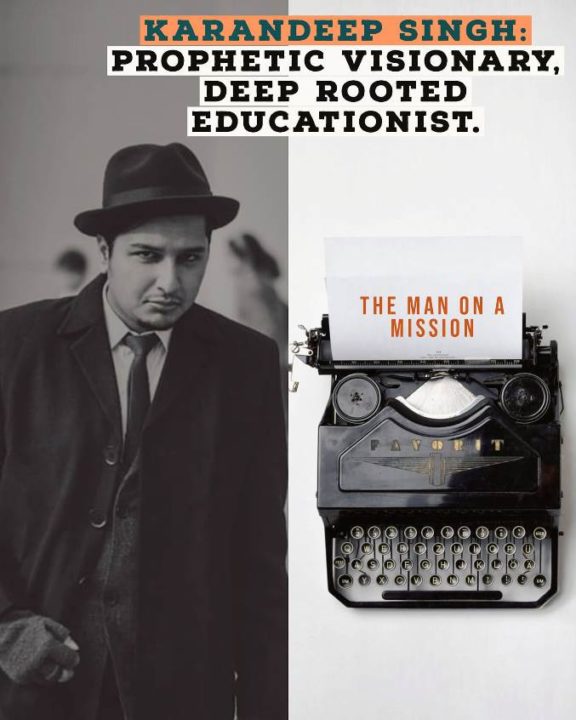 We hope this can inspire you to become a successful person too! It is worth listening to a successful entrepreneur or to people who share their success stories. We can significantly learn many things from the experiences of them, by listening to their story.
Excerpts from our exclusive interview with him:
Q1) Tell us a little bit about your start-up and your journey, please;
My journey as an Edupreneur started way back in Oxford when I wasn't even aware that this is what I'm set out for. Every now and then I would be involved in trailblazing projects at my college in England where I would be required to come up with innovative ideas to initiate new courses and seminars with the help of the faculty.
Very often I found myself in the center of these things as my passion and zeal for the new and the unknown was something that was very much known throughout Oxford University. To cite an example, one of the first and a moment of pride that I experienced was the launch of a new curriculum which I had first devised as a part of my project in college."
What followed from there was a newfound syllabus and program in that area, leading to a very specialized course at college. Truly, that was a very honorable moment for me and still is.
I always knew the future of education was in creating a holistic balance between curriculum and technology integration."
Through the years now, being awarded principal of the year on multiple occasions validated my theory towards the sustainable model of K-12 education.
Q2) How did the idea for your business/startup come about?
My calling came pretty early in life but regretfully I kept sidelining it. But I consider myself lucky that time and again I got opportunities to bring something new to the table. Be it in my school or at the university level, or at my workplace thereafter, I was presented with situations where I seized chances to bring about revolutionary changes.
For instance, I always believed in a student-centric approach to learning and towards this end, designed curriculums across various spectrums where the focus was on student-led sustainable learning ideology. This was pragmatically interlaced with nature-driven learning and teaching. My beliefs were further pushed when I was awarded the Honorary Diploma by the University of North Carolina, United States, for my contribution in developing Global Education Parameters.
My passion was always to create a learning environment and a learning journey that has practical implications for the students, where experiential learning is actually assimilated with the most analytical manner. I suppose being a young leader, I was always keen to create youth-future leaders in the country. This effort was further validated when I was awarded the 'Future-Ready' award by the ED-Tech Review Foundation.
My brainchild start-up 'KINGBOURNE' International Language School, which was established as a revolutionary step to remodel the format of giving and receiving lessons, to engage in unique and scientifically-driven methodologies of teaching and learning, is an important milestone in my life. The idea is to bridge the gap between the quality supply of language teaching and match it with the growing demand for blended learning. We find that Language schools in India are not modeled on the international pedagogy of language teaching, nor are the trainers qualified to teach ESL/EFL. We want to bridge this gap and launch India as the next hub for Language training.
Q3) What was your key driving force to become an entrepreneur?
The skill that I consider most important is the ability to learn. If you begin your journey questioning whether or not you might fail, you must let go of this fear. Even if you encounter failures along the way, you learn and improve with each failure, The important thing is to observe and to learn something new every day, day after day, failure after failure. If you do this, you will notice the continued improvements and achievements.
An entrepreneur is not simply someone who creates a company, someone whom we thank for investing in our country. An entrepreneur, in my opinion -and I summarise in this way, is someone who has a dream…a life project. An entrepreneur is someone who has made the decision to reach out, take action, and achieve their dream.
For success in a traditional vocation, the road is essentially clear, and most know well how to best prepare for it. For entrepreneurial success, on the other hand, there is much less of a road map. What type of business shall I pursue? How do I obtain financing? To whom shall I associate? What if I fail? What should I know before I start? These are some of the questions that pass through the minds of young entrepreneurs and continue to surface along the entrepreneurial journey.
The first thing an entrepreneur must do is identify the entrepreneurial dream. Next, he or she must develop skills to run the project, such as organization, marketing, sales, creativity, leadership, and many other skills required to compete in the business world.
Q4) How did you come up with the name for your business/startup?
The Name Kingbourne has roots in the United Kingdom, where I spent the majority of my 20s working and studying. The essence here was to create a Brand name that justifies a global vision but at the same time emulates power, resilience, and positivity. Kingbourne has become a household name in north India as it links with the notion of being born from the King's vision. Rather Interestingly, it is a small town in the UK that brings in the trans-national image we want our students to imbibe, but at the same time, it has become a symbol of success.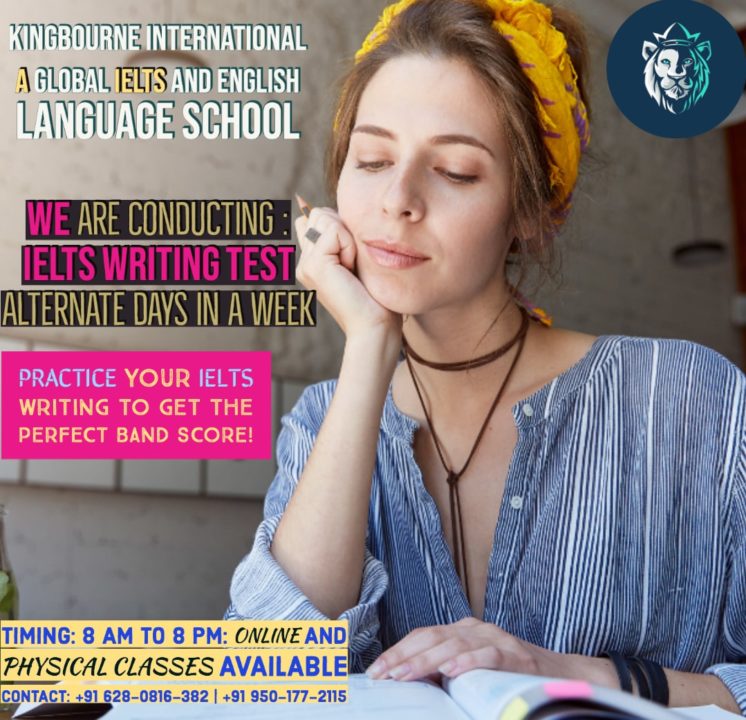 Q5) What service(s) or product(s) do you offer/manufacture?
We are a complete 360 degree solution space for Language training.
We are EDTECH disrupters because we are challenging the passive status Quo of mediocrity when it comes to the pedagogical expression of language teaching.
We teach IELTS, SAT, PTE based on the actual Cambridge IELTS rubrics and requirements, we create solution-based models that lead to the genuine acquisition of skills and practical knowledge.
We are original: in thought, execution of classroom practices that align to the best international Language schools.
We understand this is imperative because we have taken the complete student to the business journey of international education, work visa, and studying in Universities like Oxford, Cambridge, and Harvard.
We break the trend of the 'bare minimum' syndrome. Students are often pushed and duped into doing the bare minimum when it comes to international education. On the contrary, we target the maximum scores, we target scholarships, paid internships, and getting our students white-collar jobs globally. We are breaking the chain of the 'Indian' being on minimum wage and being 'ok' with it. That is a big NO for us.
Q6) Why should people choose your product/services?
Quite simple really, been in the K12, Edtech industry for more than 20 years. Being head of school, Principal, and directors to some of the top ten schools of India. Following the holistic approach to teaching and learning rather than the rote system. Being aligned with the vision of NEP 2020. Being real.
Q7) How do you market your business, and which tactics have been most successful?
In education, more so in language teaching, the student feedback and testimonials speak volumes about our work and legacy. We have s strong digital imprint and Alumni in multiple counties who spread the good word. We do equally focus on Offline ATL and BTL campaigns, however, since the pandemic, our workshops and online sessions have been the driving force to show quality and engage with students directly.
Q8) Did pandemic (COVID 19) affect your business? if yes how?
The Pandemic gave us the perfect access to students worldwide. The Education industry had long been procrastinating on the pros and cons of technology integration. We, however, have been a blended learning ecosystem for the past 5 years. This gave us the edge in sustaining a smooth transition to online classes.
We also realize that just being online and conducting a session does not work, the attention span for a student online is quite different from an offline session, therefore, we created differentiation within our online session. The massive use of tech with interactive activities was the way forward. We are happy to see that a lot of businesses have emulated our model and we encourage people to use our best practices to make them the industry standard.
Q9) Have you considered any alliance/partnership/funding?
We are always open to like-minded people and companies to join hands with us, we've had multiple alliances in the past and would always be open to expanding our network and best practices in synergy with ideal folks who feel the same way about education as we do.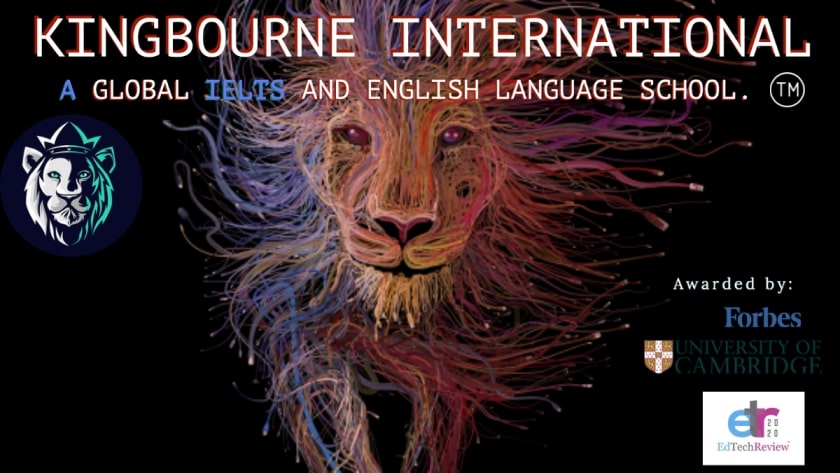 Q10) What are your responsibilities as the business owner?
My core responsibility is to create the ideal environment for productive learning. I believe that productivity wins over time. We encourage employees who are innovative and use time critically and we are not a company where hours put in are to be used as a batch of honor, rather, the output is the illumination of change.
As the CEO, I lead with my people: teamwork, collaboration and working 'with' MY TEAM. Gone are the days of the 'bossman' and fear being used as a tool of efficiency. We have moved from the "C" of cut-throat competition to the "C' of future-ready collaboration.
Q11) What comes first for you money or emotions?
Equilibrium is the keyword here. If you are a start-up, you need to expand and create capital, however, if you become mechanical in that process then you lose out on the human factor. Therefore, the key is to maintain a balance here.
Q12) Tell us about your early life & How has being an entrepreneur affected your family life?
My life, right from my childhood has always been about creativity and innovative ideas. As a kid, I was always fascinated with the idea of 'CHANGE'. I was the black sheep and I loved being one. The seeds of what I am today were sown from day one. Being different works, sticking to your ideals, ideas, and innovations pay. My family has been supportive of my aggressive passion for this change. They knew from day one that I won't fall in line, rather make my own line to being followed.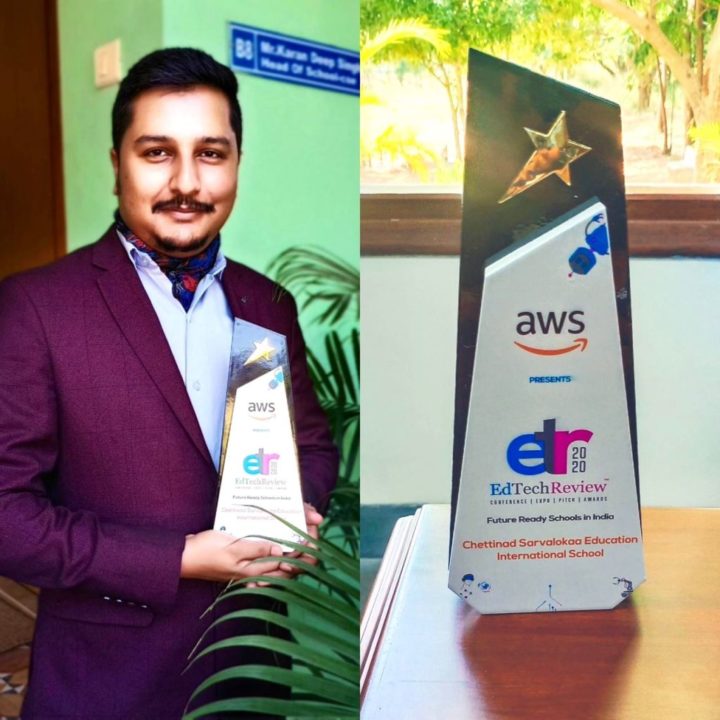 Q13) What piece of advice would you give to college graduates who want to become entrepreneurs??
I would always tell them to 'believe' in their vision. The balance between academic excellence and strong communication skills is imperative to a successful profile and career.
I would tell them to optimize social media to create their personal brand from an early age and "stick to it". Self-reflection on their journey is so important, which means we should stand on the shoulders of giants and industry leaders by all means.
Yes, but have our own individual color to add to the market. Innovation should be laced with creativity. Furthermore, do your 'homework', not what we traditionally define as homework in school, but research your industry, define your role for the next 5 years. Network-Network-Network! Do not be a passive spectator on platforms like Linkedin, rather engage, talk, express, showcase. These are the times where your quality can reach the masses. Use it wisely.
Make informed choices and build a professional life that empowers your lifestyle.
Follow Karandeep Singh @
Follow Kingbourne International @
StartoCure is the online entrepreneurial magazine platform, where the team brings you Interview & Stories of Entrepreneurs, Inspirations, Influencers, Startups eco-system & Change-makers. StaroCure also committed to bringing resources, research reports, funding reports, and analysis of the startups, as well as profiles of great businesses & entrepreneurs from all over the world.
Note: If you have a similar story to share with our audience and would like to be featured in our online magazine, then please write to us at hello@www.startocure.com, we will review your story and extend an invitation to feature if it is worth publishing.
You may also like: