Subodh Sharma is the Co-Founder & CEO Of PinkWoolf, a firm that brings back the gentleman with premium barber grade shaving and low maintenance, highly delightful skincare products. After 22 years of working in BPO companies as Business Development, Operations, and Solution Design, the entrepreneur bug bit him and launched PinkWoolf with Stuti Sharma (Co-Founder). At Pink Woolf, they focus on wet traditional shaving and make natural shaving and skincare products. Today we got a chance to interview him, Let's know more about him & his firm; PinkWoolf.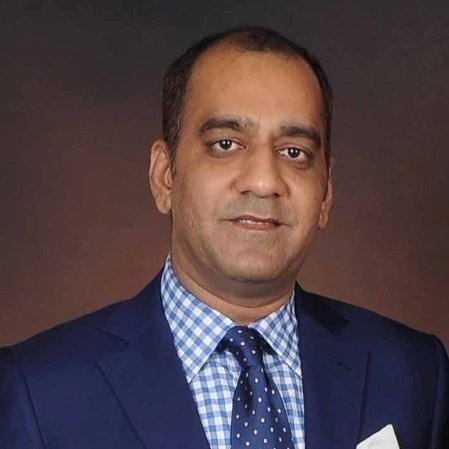 We hope this can inspire you to become a successful person too! It is worth listening to a successful entrepreneur or to people who share their success stories? We can significantly learn many things from the experiences of them, by listening to their story.
Excerpts from our exclusive interview with him:
Q1) Tell us a little bit about your start-up and your journey, please;
Upon returning to India (from the US) in 2017, we realized that men's grooming had taken off and awareness among men had increased. From a product, packaging, deliverables, etc. it was a huge jump than the earlier situation. However, the gap in quality shaving products still existed and I did not get a series of complementary products that provided high moisturization. At a get together with friends, they advised that we should do something about it. Our serious search began however from day one, we were very clear that we wanted to
Make the products in India,
They had to have natural/ayurvedic ingredients at International norms, and
They need to be traditional but in a modern avatar.
Skin is forever and we aren't getting younger anymore so the more I can use high-quality products the better my skin will be. We started our search in India and gradually tested our products with real customers in different cities to check their effectiveness on different skin types, water (e.g. soft & hard), and climate after the lab tests. Their feedback was overwhelming and proved that our hypotheses were correct.
The Launch:
Upon launch in September 2018, we received raving reviews and word-of-mouth publicity that enabled us to propel forward. We created a personal touch with all our customers that led to a tremendous amount of repeat purchases. We also swiftly acted on customer feedback and launched new products, e.g. we educate customers to hang the shaving brush upside down to maintain the bristle life, and based on customer requests, we launched various shaving brush stands as well. Similarly, we launched our best-selling Oudh & Sandalwood Shaving soap refill (without the jar). Plus, we provide exceptional customer service.
We are fussy e.g. our aftershaves are differentiated by skin type, e.g. non-alcoholic Balm for normal skin, Gel for oily skin, and Lotion for dry skin. Our shaving brushes vary in knot size that enables people to make the best shaving lather, we offer close and open comb safety razors in various handles that allows people a lot of choice in customizing their personal care products, and now shaving brush and razor stands to accommodate 1 to 6 products.
We started our fragrance line with earthy tones – Oudh & Sandalwood and then gradually shifted to more fresh tones like Oceanic Blue and Seabuckthorn. Our approach is to introduce exotic different fragrances that are matched with unique & highly differentiated products that actually work and help the customer to make shaving enjoyable. We provide education on shaving products (brand-agnostic) via blogs and videos that help customers make the most and adopt an enhanced lifestyle.
We have been bootstrapped from day one as many of our customers have become our ambassadors and spread the word in their local communities. The shaving & skincare market is very deep and hence we support people who write to us asking questions on various products (even competitor products).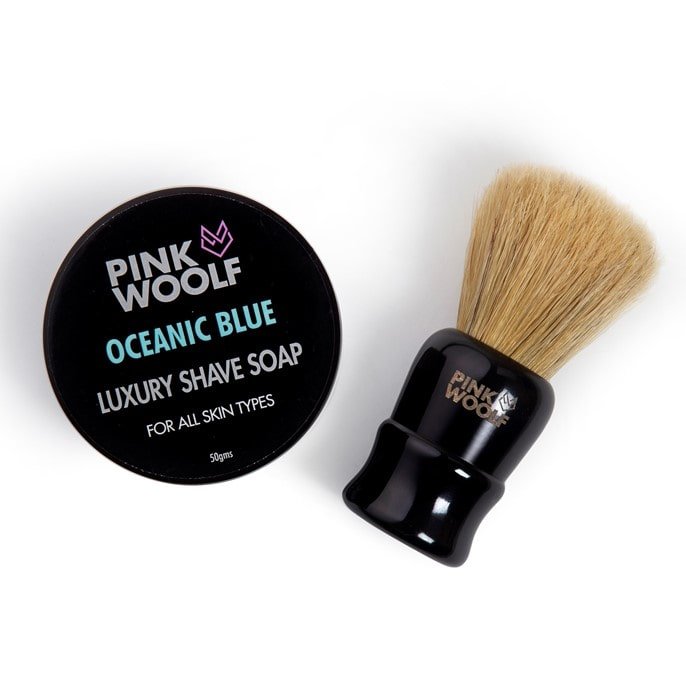 Q2) How did the idea for your business/startup come about?
In 2011, while sitting with friends the conversation turned to Alum or 'phitkari' and the use of simple shaving tools instead of the quick & easy shaving products. That conversation planted a seed that ultimately took shape in 2017/ 2018. Before starting Pink Woolf, we made a couple of mistakes that ultimately proved that 'do what you really like' works and hence the idea of Pink Woolf turned stronger & stronger.
Q3) What was your key driving force to become an entrepreneur?
The main factors were:
Freedom to chase your dream
Overcome complacency that crept in the last few years of the job
Create something – this has been by far the single reason for entrepreneurship.  We have examined several ideas in the last 10 years with limited execution.  I think we found the sweet spot with Pink Woolf.
Q4) How did you come up with the name for your business/startup?
Traditionally, blue is associated with boys and pink with girls. However, today's society is seeing a degradation in terms of culture and values. And we were motivated to capture the essence of being a man in our brand.
So, Pink represents the culture and values part in a man and Woolf represents the wolf – intelligent & strong.
Our tagline is – Bring Back the Gentleman.
A lot of our customers has asked us on the name as it is unique, industry and product agnostic and loved the concept.
Q5) What service(s) or product(s) do you offer/manufacture?
Pink Woolf offers ayurvedic, skin-boosting, anti-aging shaving & skincare products. For the first time in India.
Our series of high-quality researched and formulated products follow the 7 Step MANCare solution. These products are natural, barber grade, have high moisturization with unique fragrances, provide long term skin benefits to maintain pH level, tested with real customers, and benchmarked with international products in quality, packaging, and functionality.
All products are tested by the founder and now supported by several customers across the world. The low maintenance but delightful skincare products are sold online and have built a loyal and ever-growing following who appreciate the world-class shaving products at reasonable prices. Our products are unique and constantly evolving.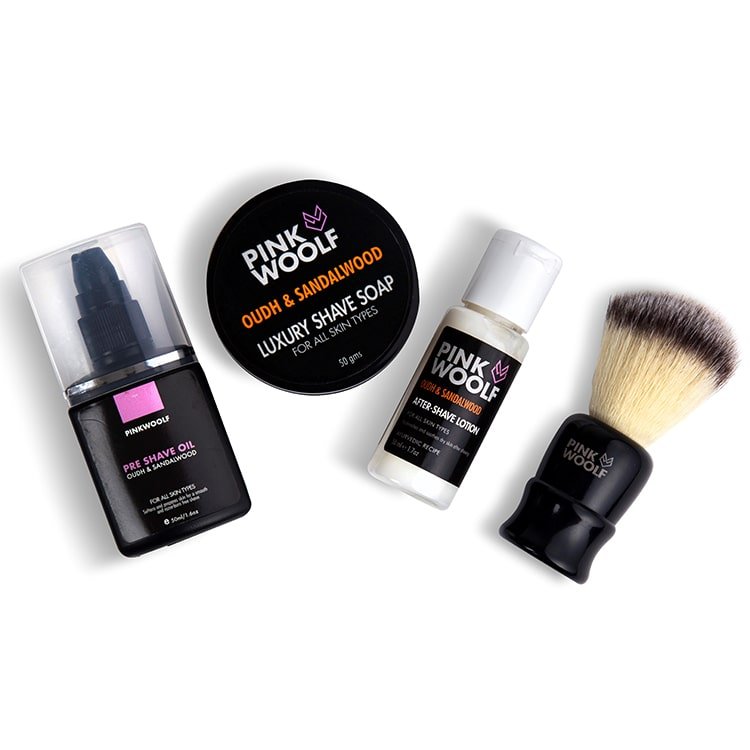 Our huge emphasis on the moisturization part is because I went through a severe skincare problem many years ago. Following which I started a skincare routine with wet traditional shaving methods with British & German high-quality products. This led to a dramatic change in my skin and my friends started admiring the new look! When I explained the routine and products, they appreciated the change, implemented them, and the conversation led to the idea of Pink Woolf.
We launched our 7 step MANCare solution for 24 hours that is an extract of my experience. Skincare requires a consistent & disciplined routine with natural, high-quality products and men need to use a series of products that provide immediate relief from skin issues and quietly work in the background to improve their skin. Hence, Pink Woolf provides a wide & deep offering for men that supplement each other resulting in greater customer loyalty and brand recall.
Our 7-step MANCare solution details are:
(1) prepare the skin with a pre-shave oil,
(2) lather with shaving brushes and soaps/ cream,
(3) shave with a safety razor,
(4) moisturize with skin-specific aftershave products,
(5) protect with the sunscreen SPF30,
(6) cleanse with face washes (revealing the Dadi Ma's secret), and ultimately
(7) recover your skin with the recovery night cream. 
All these products in tandem help maintain and improve a gentleman's skin by focusing on pre-protect, protect & recovery.
Q6) Why should people choose your product/services?
First to provide a complete MANCareTM solution for men from morning to night
Products are high in moisturization content, using natural ingredients
After Shave products are differentiated by skin type
Offer exotic fragrances like Oudh & Sandalwood, Oceanic Blue, and Sea Buckthorn
Provide education on products purpose & use via blogs and videos
The founder is an enthusiast in wet traditional shaving and bench-marked against the best respective products in the world
Products are tested with customers across India who live in different weather conditions, with different skin types, water, etc.
Innovation through genuine customer feedback to launch new products
Invest significant time in unparalleled customer service with patrons, leading to a ~15% retention rate
Q7) How do you market your business, and which tactics have been most successful?
We currently sell online via our own website and e-commerce aggregators. However, we are looking at additional channels that will soon be launched. We continually seek to delight the customer and that has worked very well in our favor.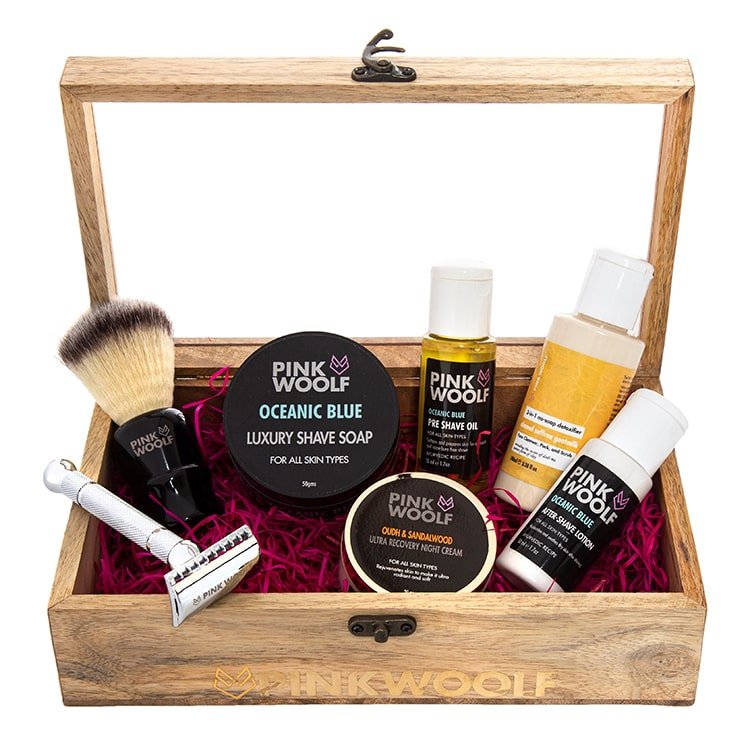 Q8) What risks are you facing?
In a market that is filled with mass products, the biggest risk we took was launching premium shaving and grooming products. And that's also our strength-giving our customers great quality products that the market lacks. We believe one shouldn't be treating his skin with anything less than premium!
Launching a premium range of quality shaving & grooming products in a market that is filled with mass products.
Q9) Did pandemic (COVID 19) affected your business? if yes how?
Most of our items came under the essentials category so we saw a dip in revenues but that was temporary. Our sales have increased manifold since then.
Q10) Have you considered any alliance/partnership/funding?
We have and we have been approached by several companies for alliances & partnerships. We keep examining the options to determine if it makes strategic sense. Any collaboration must allow our educative approach to continue building brand loyalty and provide tremendous value to our patrons.
Q11) What are your responsibilities as the business owner?
In a startup environment, the owner's responsibility is everything. From processing orders to meeting prospective partners and everything in between. In general, most of the time is spent on growth, new products, and finance. All of this is directed by a sharp focus on providing delight to the customer in an ethical manner.
Q12) How many hours a day do you work on average & can you describe/outline your typical day?
The daily work hours can range from 8 to 14+ and depends on the activities for the day. A good tennis game or a book may reduce the hours even further. A typical day for me starts the night before with the tasks planned for the week. Typically, I write all the customer letters first thing in the morning. Thereafter the team manages the order processing. And I spend time on the details of the business, or speak/ meet a supplier, plan marketing, and test new products.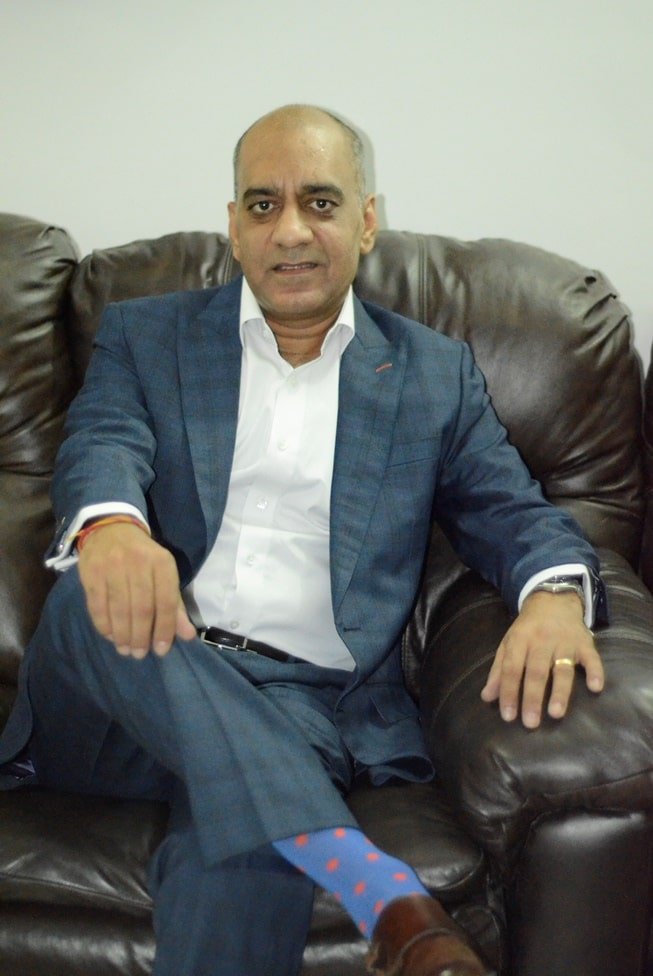 Q13) What is your greatest fear, and how do you manage fear?
Our biggest risk is lack of awareness around men treating their skin and shaving routines.
We have faced and overcome most of our fears, e.g., not knowing where to start, crazy ideas, attracting customers, not being an expert, funding, etc. And the only way we overcame these fears is by facing them and doing deep research.
Arm yourself with all the knowledge that you can to overcome your fears.
Q14) What comes first for you money or emotions?
Both go hand-in-hand.
Q15) Tell us about your early life & How has being an entrepreneur affected your family life?
I worked for 22 years in various leadership capacities at ITES firms in India/ US. Traveled extensively throughout the world and worked in Operations, Business Development, Six Sigma, and Solution Design. The experience was great as I worked with several amazing individuals who have been great mentors. It is possible to work with an entrepreneurial mindset in a company however you are always somewhat protected as it is someone else's money that is involved.
The biggest change between being an employee vs. an entrepreneur has meant less time for the family & social functions. I guess that will change over the next few years.
Q16) What piece of advice would you give to college graduates who want to become entrepreneurs??
Go and get work experience for a few years in an area that you like. Remember, there is no right or wrong time to start a business so your fear of missing our isn't true. You will mentally know when you are ready to start a business. Have patience, persistence, and eliminate every negative news, person, event from your life. Stay the course. And wish you tons of success.
Follow Pinkwoolf @
StartoCure is the online entrepreneurial magazine platform, where the team brings you Interview & Stories of Entrepreneurs, Inspirations, Influencers, Startups eco-system & Change-makers. StaroCure also committed to bringing resources, research reports, funding reports, and analysis of the startups, as well as profiles of great businesses & entrepreneurs from all over the world.
Note: If you have a similar story to share with our audience and would like to be featured in our online magazine, then please click here & follow the steps, we will review your story and extend an invitation to feature if it is worth publishing.
You may also like: