Ravinder Singh Virdi is an ICF approved – ABNLP Certified NLP Executive, Personal Coach, Metaphérein. Other than this he is also a poet, author & writer, he wrote books like "25th Hour" & "Ignite Me". He is helping you get from where you are, to where you want to be is how he define his expertise. Leading you to deal with life changes. Today we got a chance to interview him, Let's know more about him.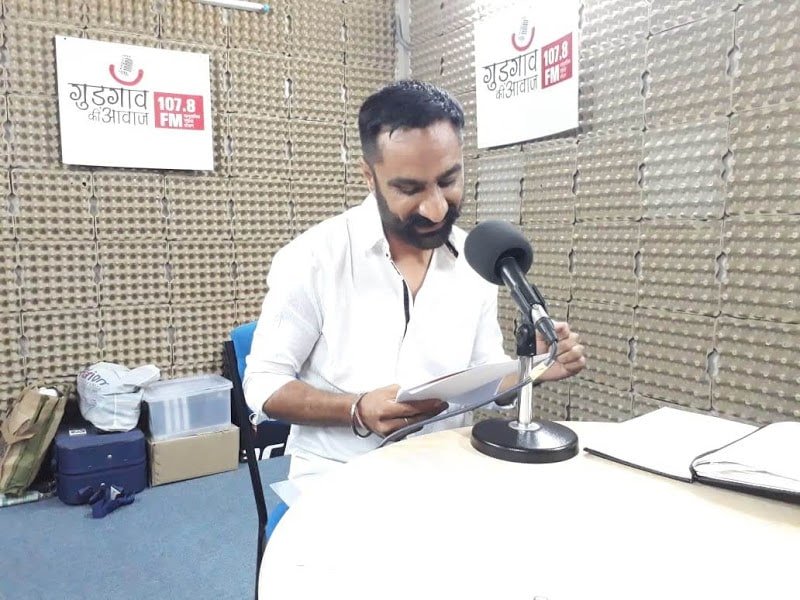 We hope this can inspire you to become a successful person too! It is worth listening to a successful person who shares their success stories? We can significantly learn many things from the experiences of them, by listening to their story.
Q1) Tell us a little bit about your start-up and your journey, please;
To be or not to be, is not my goal. All that matters is that you are progressive in life and not regressive. We need to identify our own niche that we want to work towards in life and that which will give a lot of completeness to life. Once I realized, my niche I went for life coach certification (NLP and many more credentials). Sometimes the niche is very obvious while at the time the feedback and discussions from family and friends make you realize your niche or something that you are passionate about doing and speaking as well. Putting all thoughts into making it a structured way of coaching started 4 years back. While my coaching and counseling experience is almost 10 years old now. I floated my first formal presence on social media in the name of
"RV Diary by Ravinder Singh Virdi", FB business pg. Then I Structured my services and sessions. Following that, I Developed my model of coaching, and today I successfully handle clients from corporates, educational institutes, family and friends. But what is very important is to invest in continuous learning, which I always follow and tell everyone.
Q2) How did the idea for your business/startup come about?
It wasn't ideal, it was completely PASSION driven, and that lead me to become a Life Coach. As I mentioned it's been almost 10 years now into all this work and have coached many from various sectors, I was almost forced to take it professionally. I was almost there, it's just that one day I had to just start. Few traits that are naturally in me that led to opening this work are:-
Motivating clients to understand Life's Purpose.
Showing them how to honor another's Life Purpose
Encourage them without passing judgment
Inspiring individuals to perform at their highest levels
Making them positive with all the possibilities that they have.
Supporting in professional endeavors
I could quickly give a lot of clarity to their life (on the personal and professional front)
I always inspired them to look beyond the obvious and make them more aware of themselves.
Q3) What was your key driving force to become an entrepreneur?
While I was into gaining my credentials, I was already planning to become a passionpreneur and not an entrepreneur. I was so well equipped with the knowledge given by almighty, that I was creating a difference in the life of people. My passion was to make their life meaningful and empower them to break their own limiting molds. This all became my key driving force. I made my own techniques created my own projects and devised my own ways to break old beliefs and school of thoughts of my clients. I love to do all this, I don't feel or think it's a work for me; its life-nourishing, like having a baby and nurturing it through a whole life circle and that makes me feel happy and proud.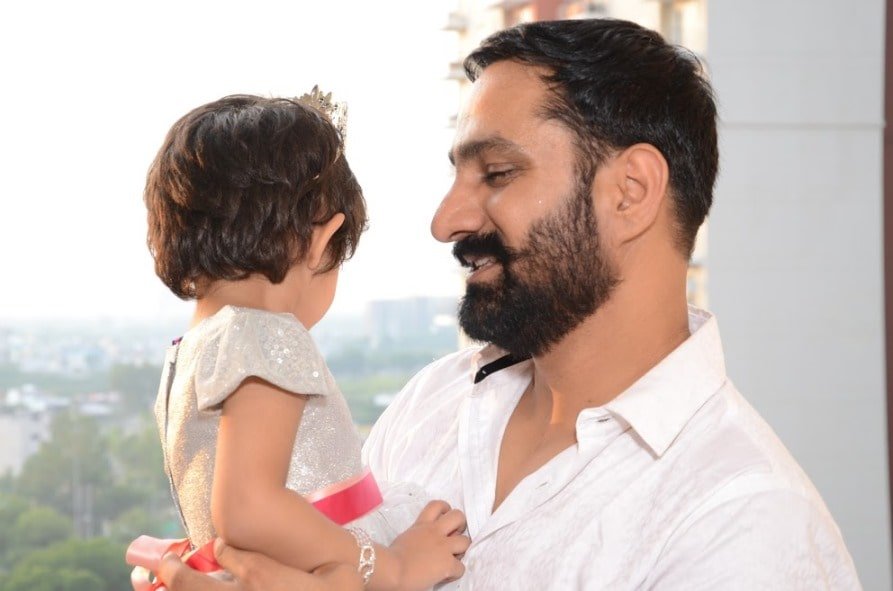 Q4) How did you come up with the name for your business/startup?
RV is the short name of "Ravinder Singh Virdi", and in my life, many people would call me by that name, then adding Diary to it was nicely done by one of my good friends. We decided that let's keep it simple and crisp, easy for everyone to understand. RV Diary is a dream I would say. Also, I would like to mention here that, the inspiration and motivation to make it like a DIARY is for my own daughter "AARNA VIRDI" who will read it when she grows and would not have to find answers for her problems. She would read it and understand the world from RV DIARY written on Facebook,. Right from the beginning, my daughter has been a very vital part of this journey. She has been my motivation and inspiration.
Q5) What service(s) do you offer?
My expertise is in handling clients with stress and anxiety. However, I do coach people for all reasons and matters.
I help create an action plan for clients to make their life simpler, stress-free, and successful.
My services are more aligned towards finding strengths and utilizing them towards the upliftment of people. I encourage and counsels clients on a range of professional and personal issues.
To name a few, my programs that are famously applicable for 90 percent of clients are:-
| | |
| --- | --- |
| 25th Hour, Transformation | 20 Sessions |
| 25th Hour, De Stress | 5 to 10 Sessions |
| Unplugged with RV | 1 to 5 Sessions |
| COVID Crisis survival steps | 1 to 5 Sessions |
Areas that I help in are improving their relationships, careers, and day-to-day lives. Clarify their goals, identify the obstacles holding them back, and then come up with strategies for overcoming each obstacle. A bundle of joy and happiness is what brings a smile to me and I feel my job is done.
Q6) How do you market your business, and which tactics have been most successful?
As I said it's my passion, to share with others, I mostly used social media, most handles like FB, Insta, Twitter, YouTube I am on it. All genuine people who really want to learn something or want to see a change in their life for good are connected and they keep coming. A lot are recommendations.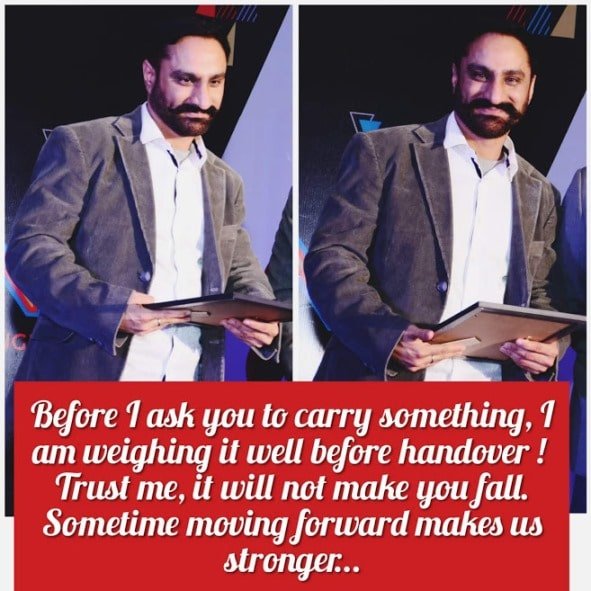 Q7) What risks are you facing?
I will not say RISK; You need to be 100% "on" for every session, with every client, regardless of what is happening in your personal life.
You need to be trustworthy, respectful, non-judgmental and have a high level of integrity. You must be an excellent communicator, including your ability to listen.
Much of your time will be spent on the phone or in meetings. You need to be patient, compassionate, and encouraging. There has been no risk, rather due to COVID, the number of clients increased.
Q8) Did pandemic (COVID 19) affected your business? if yes how?

I see life coaching is in higher demand in Pandemic, it has increased life coaching multifold in India. The pandemic had a positive effect on my field of work. People seemed my counseling on so many aspects, whereas earlier it was to so much. Today people don't shy away from discussing any matter with life coaches. So the areas that were looked upon during the pandemic, that I would like to elaborate on here. Self-confidence and self-esteem, emotional healing, Identify and clarify business or personal goals, Forgive others and release old feelings(people reconciled with old friends), Improve relationships with loved ones, and a whole lot of motivation to get a clear action plan. Along with that how to create and maintain healthy boundaries. Work through major life transitions. Emotional adjustments and settlements to "Work From Home".
Q9) Have you considered any alliance/partnership/funding?
I don't, but would be happy to an alliance with people who match my passion and mission.
Q10) What are your responsibilities as the business owner?
Assist the clients in planning and decision making efforts. Help them understand and evaluate the pros and cons of every decision. Consult the clients to bring about a positive change in their personal and professional life. Set long term and short term goals for clients and inspire them to achieve it.
Q11) How many hours a day do you work on average & can you describe/outline your typical day?
I work 25 hours a day ? . Once I am awake till I sleep, I am on it. Thinking what best I can do, what I can write today for my viewers, followers, and how I can make their life easier, how I can make life easier for them to understand through my articles, poems as I am an Author, and Poet as well. ? So all that is added into my life coaching, by doing everything to motivate them to bring them back where they were supposed to be and what they should be doing not what the world wants them to do.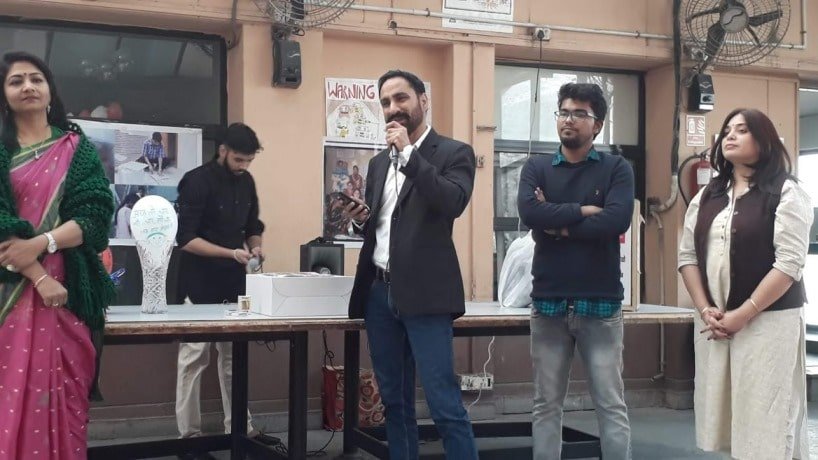 Q12) What is your greatest fear, and how do you manage fear?
My greatest fear is that I am not available for everyone as being human I can do only as much time I have. I created that 25th Hour and #Unplugged concepts that people can see in videos, can read to whom I can't reach and they can make their life easier. I want to ensure whosoever comes to me, I can make their life best for them, they shall be the best version of themselves.
Q13) What comes first for you money or emotions?
It's not just emotions, its the strongest of emotions that are associated when I say my work is my passion. The money will keep coming and not going anywhere. But if we don't have emotions, we are dead lying on a bed of money. I don't want that. On a very basic level, it's an emotional alliance that my clients feel, they have with me. The only way to enter their heart, make them comfortable, and then making them speak all the depth of their problem is what I manage with my emotions. To maintain my own personal sanity a lot of detoxes too are needed for me. So I always use the concept of the 25th hour for myself too. I do have a standard procedure and documents involved for the coaching alliance but there is a lot that I do outside this free of cost.
Q14) Tell us about your early life & How has been an entrepreneur affected your family life?
I will call it first life not early, and when I experienced the 25th Hour, I was born again. I was lightened and guided by the almighty to move towards the path for which I was in the world. It's been a normal first life, studying, graduating, getting into a job, getting married, kids, etc as I was following a process. But sooner when I went into being a Life Coach, life changed for me, my connections, and family as well. Now I am moving with a goal in life, things to achieve, things to do,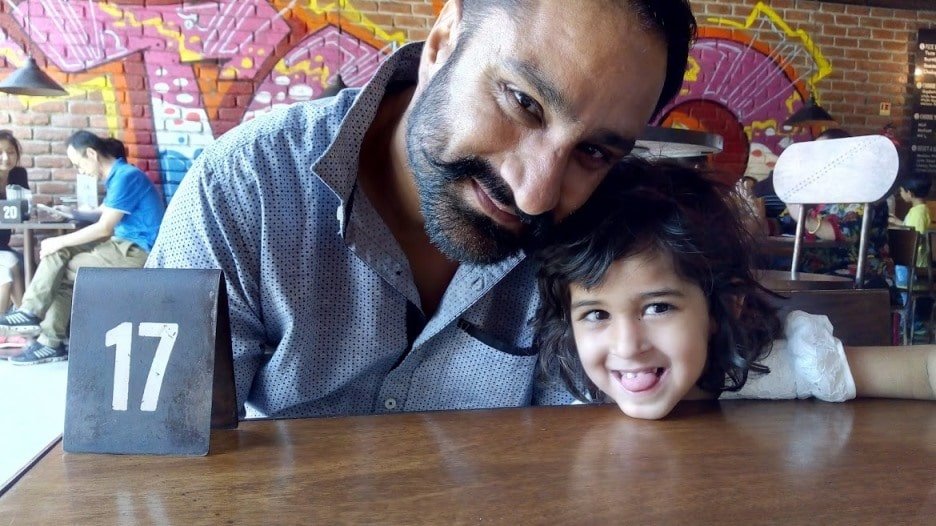 Q15) What piece of advice would you give to college graduates who want to become entrepreneurs?
Take time for the 25th Hour. When you know who you are, you can be wise about your goals, your dreams, your standards, your convictions. Knowing who you allow you to live your life with purpose and meaning.
Don't make assumptions. If you don't know the situation fully, you can't offer an informed opinion. Be patient and persistent. Life is not so much what you accomplish as what you overcome.
In order to get, you have to give. If you support, guide, and lead others, if you make contributions to their lives, you will reap the best rewards. Don't be afraid, sometimes the one thing you need for growth is the one thing you are most afraid to do.
Don't worry about what other people think. Be unique. Be memorable. Be confident. Be proud. I will end it with my favorite quote Belief in yourself, Believe in Almighty.
Follow Him @
StartoCure is the online entrepreneurial magazine platform, where the team brings you Interview & Stories of Entrepreneurs, Inspirations, Influencers, Startups eco-system & Change-makers. StaroCure also committed to bringing resources, research reports, funding reports, and analysis of the startups, as well as profiles of great businesses & entrepreneurs from all over the world.
Note: If you have a similar story to share with our audience and would like to be featured on our online magazine, then please click here & follow the steps, we will review your story and extend an invitation to feature if it is worth publishing.
You may also like: