Meet Rishav Agarwal | CEO & Founder Of Picxele: Bridging Gap Between Brands & Students
Rishav Agarwal is the ceo & founder of Picxele, a mobile application which is bridging gap between brands & students. He is providing Offers, Part/Full-Time Internships, Brand Campaigns, Influencer marketing and also Jobs with this app. Today we got chance to interview him, lets know more about him & his journey.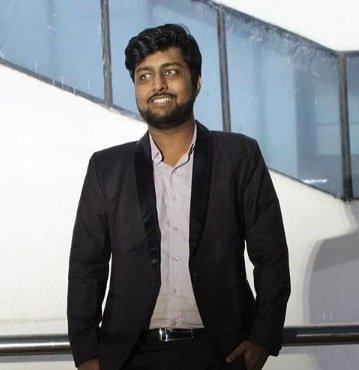 We hope this can inspire you to become a successful person too! It is worth listening to successful entrepreneur or to people who share their success stories? We can significantly learn many things from the experiences of them, by listening to their story.
Excerpts from our exclusive interview with him:
Q1) Tell us a little bit about your journey, please;
Persued B.Tech in the field of Information Technology in 2019 from SRMIST. Despite pursuing a technical degree, I found interest in the field of management and has carried out number of different work from home internships during my college period itself and started the venture during my college times and took it forward as a full time after that. I looks after the Clients with reporting and designing campaigns for them.
Story:
Been Started this Journey from my 3rd Year of College Life was executing brand campaigns offline by building a student network and kept the promise intact of Earning among students and delivering results to brands. After the success of same launched the Picxele Application to make the system more smooth and for better enhancement with more additional features and benefits for both Brands and Students. Being a college student, I was familiar with the problems faced in college life. Earning was a big ask during the college days. I believed that learn, earn and save were the new set of basics as a student. Since we are into the millennial generation where the users prefer things to be at their fingertips, the students incline towards three important pillars Learn, Earn and Save. In this golden digital era, easy accessibility and unified approach become the key to setting up those pillars.
Q2) How did the idea for your business/startup come about?
After completing more than 43 Internships during my second year of college and getting to know about Marketing and other profiles, I got intrigued and developed great interest in that. I researched extensively to understand the need among the Students and Brands and how both of them have a gap among them because of which they weren't able to meet the goals.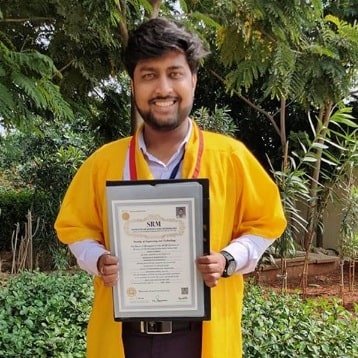 I started with my own venture INTEGER Innovation where I used to get work from brands and get it done via students and paid them as a stipend and after running it for some time along with my college studies. Having gained good expertise and accumulated knowledge, in July 2018 I got my firm registered as Floatex Marketing Solutions Private Limited.
But as the work increased and when I kept on boarding brands and kept engaging students by manual process from student end it was becoming increasingly difficult to manage the work of Students and then I initiated the idea of Picxele app to make the things more smooth and streamlined for Students.
Q3) Tell us about your startup Picxele, please;
Picxele is a Customized Student Centric Application launched to bridge the gap between the brands and the college students. This will help in bringing a more efficient reciprocal engagement between brands and the students. It will be achieved thanks to our unique approach of providing Offers, Part/Full-Time Internships, Brand Campaigns, Influencer marketing and also Jobs in a single platform.
The idea is to allow students to develop their skills as well as bring it to profitable use in order to earn and learn at the same time. Picxele is an application that aims in providing a more matured and distinctive use of micro-level marketing with being still intact to the roots of traditional marketing. This is achieved by bringing the brands to their targeted audience and help them increase their outreach in the market through college students.
Q4) What service(s) or product(s) do you offer/manufacture?
We cater brands by meeting their marketing requirements through Students and GigWorkers in India. Few of the Services Include App Promotion, Micro Influencer Activity, Online Reputation Management. Surveys, Lead Generation, Social Media Promotion and many more meeting the on demand need of the brands or companies.
Picxele has 3 main features:
Quests: It Consists of Task and Campaigns are available for Brands and Students can perform and keep earning money on regular basis.
Offers: It consists of Cashback and Coupons from Multiple Brands where Students can save money while shopping from there favorite websites.
Careers: It consists of Full Time Job/Internship openings listed from our end for Brands and shortlisted profiles been forwarded for the further process.
Q5) Why should people choose your product/services?
We are solving problems for Brands and Students by Bridging the gap among them through our offerings in Picxele.
For Students: In a normal college student's life, the basics do not limit to just food, clothes and shelter. They tend to find ways to Learn and enhance new skills, to Earn through those skills and to figure out ways to save that money as well.
For Brands: Similarly, brands do not limit to just their product releases, but also make sure to stay intact in the digital battlefield of this new-age marketing era.
Since we are into the millennial generation where the users prefer things to be at their fingertips, the students incline towards three important pillars Learn, Earn and Save. In this golden digital era, easy accessibility and unified approach becomes the key to setting up those pillars. On the other hand brands look for students who can work on meeting the requirements in form of Interns.
In order to provide the On Demand Workforce through GigWorkers we help brands reach the target market.
Q6) Did pandemic (COVID 19) affected your business? if yes how?
No it didn't though we scaled 1.7X then previous Financial Year in this current FY due to increase in demand and requirements of Online work both for Brands and as well as Students.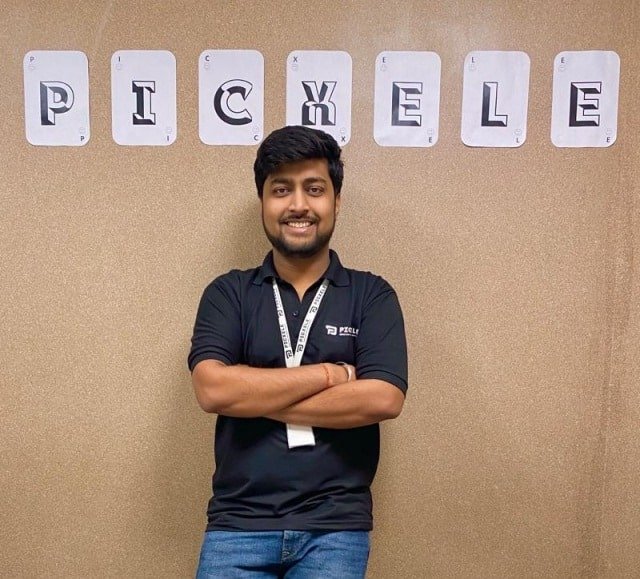 Q7) Have you considered any alliance/partnership/funding?
No we aren't funded or any kind of partnership.
Q8) What comes first for you money or emotions?
Initial days Emotion as in our Market The main focus is that both Brands and Students be happy to be it in terms of Providing Services to brands with a full satisfaction or be it, students, in terms of experience and other recognition. But with time to operate and trust grows in the market the money keeps coming.
Q9) What is the biggest challenge you faced as an entrepreneur while establishing your startup? How did you overcome it?
Due to lack of legal knowledge and strong core team, we had faced issues in the beginning in terms of payment from brands and other aspects. But, with time and experience and when I interacted with more and more people, knowledge kept boosting. Challenges are part of the entrepreneurial journey. We keep encountering and solving them. We are in a much better place now than we were a year ago.
Q10) Tell us about your early life & How has being an entrepreneur affected your family life?
It didn't effected by life since I started working in 3rd year of college when I was already away from my family and when I started working I made sure the people around me Friends and Family aren't affected and both the things don't clash with each other also keeping in mind the Education which I was pursuing so that complete it successfully.
Q11) What is the biggest learning so far in your entrepreneurial journey?
With time we earned our clients trust and as our brand grows in the market the money keeps coming. So I would say it is managing emotions and expectations is what matters most to us. Initial days it was Emotion as in our market – the main focus is to keep both the brands and the students happy. Our priority was to provide exceptional services to all the brands with full satisfaction and also to the students, in terms of experience and other recognition.
When you do what you really love, the pressure and the stress are not felt. As an entrepreneur, pain is a part of the journey that has to be experienced and enjoyed and suffering is only one's choice so you have to embrace it. From the journey of the student to Entrepreneur stress always stays but what I did is kept hope that things will be okay and kept facing the challenges and got regular support from my team especially my team member Tushar Bhatia who manages operations in Picxele.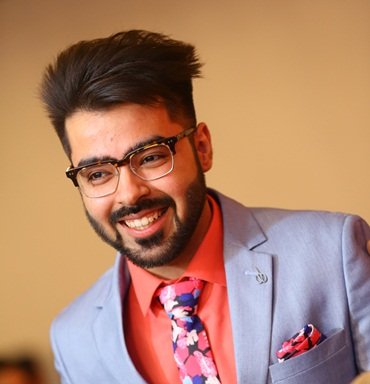 Q12) What piece of advice would you give to college graduates who want to become entrepreneurs??
Hard work and being motivated is key to success if you run away from problems it will follow its always better to run after problems to keep growing.

Rishav Agarwal
There is no age to be an entrepreneur, but whenever you start to decide to make sure your completely ready especially if you are starting in your college days don't take a hit or trail methods its either Yes or No and just go for it only if you are ready.
Picxele Product Video:
Follow Him @
Follow Picxele @
Stories of Entrepreneurs, Inspirations, Influencers, Startups eco-system & Change-makers. StaroCure also committed to bringing resources, research reports, funding reports and analysis of the startups, as well as profiles of great businesses & entrepreneurs from all over the world.
Note: If you have a similar story to share with our audience and would like to be featured on our online magazine, then please click here & follow the steps , we will review your story and extend an invitation to feature if it is worth publishing.
You may also like:
0