Inspiring Story Of Hemant Mahto AKA MN Hemant | YouTuber, Internet Entrepreneur
There are two types of people in the world, one who weeps on luck and the other who makes his own fortune. Hemant Mahto also known as MN Hemant comes in the 2nd category, he is a YouTuber, Online Entrepreneur & Content creator belonging to Bokaro, Jharkhand. He is on a mission of instilling people towards success. Today we got a chance to interview him, let's know more about him & learn from his ups-downs.
We hope this can inspire you to become a successful person too! It is worth listening to successful entrepreneurs or to people who share their success stories? We can significantly learn many things from their experiences of them, by listening to their story.
Excerpts from our exclusive interview with him:
Q1) Tell us a little bit about yourself and your journey.
Namaskar, Zohar! This is Hemant Mahto, and people know me as "MN Hemant" in the online world of content creation. I started my journey as a YouTuber in October 2017, and gradually I transformed myself into a digital marketer and entrepreneur apart from just a content creator. Overall, I call myself a self-challenge who always keeps challenging own-self to learn new things and teach other people.
Q2) How did the idea for your business/startup come about?
First of all, I didn't know anything about startups and entrepreneurship when I started my journey. In fact, I also had not a smartphone and that's the reason I didn't know about YouTube and other online stuff.
But, one day one of my friends told me that you can earn money from YouTube by making videos. At that time, I was in class 10th and being a meritorious student since my childhood; I just listened to that and forgot until I somehow got a smartphone after some months. 
When I got my smartphone, I researched YouTube and then tried making videos. Gradually, my video content creation skills became better and better and today people love them so much. And that's how it began.
Q3) What was your key driving force to start even though you had no resources?
The very first thing, when I started, that dove me to do something, was the money factor. But that's not the only one. Later, the love and support given by the viewers became the most important driving force. One more thing is the self-satisfaction when you share your learnings and experiences with other people, and they get help through you to move ahead in their life.
Q4) What is your whole business this time? What services do you provide?
The very first thing is content creation. I make informative videos on YouTube, people get helped and in turn, I make some revenue. People get to watch the content for free, and I'm building my personal brand more and more strongly.
Apart from YouTube, I also do blogging, digital marketing, and consultation services. I help people to grow them also in the online world and grind in the field of social media.
If you are an entrepreneur, I can help you with your personal branding. And if you have a business, I provide digital marketing services and growth consultation.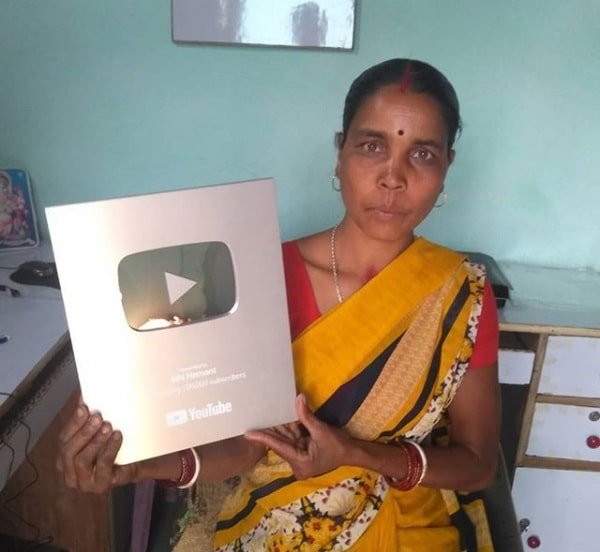 Q5) How do you market your business, and which tactics have been most successful?
Whatever I'm doing right now, it's all about content marketing. If you provide valuable content to the people, you get their attention in return for your help. People now believe in you, they are influenced by you and somehow they see themselves as a part of you as a whole. Now, they are automatically interested in your services because you're already giving value.
And when you grow gradually, your brand as a person speaks for yourself. Also, you need to be active on social media and you need to put content on the niche you are working. Throughout time, people will get to know about you, and unconsciously your marketing will keep going.
Q6) What comes first for you, money or emotions?
Of course, money matters in life. But for me, emotions always get the topmost priority. And, the reason behind this is that life and business are all about people and people can only be connected with emotions.
Q7) What is your greatest fear, and how do you manage fear?
One of the greatest fear for me is being outdated. In the present time, everything is so dynamic that if you aren't updated you will be nowhere in some time. I also sometimes think about the same, and to manage this fear I keep educating myself. I try to learn new things daily and also teach people the same.
Q8) What piece of advice would you give to college graduates who want to become entrepreneurs?
First of all, I would like to talk about those who want to enter the content creation field on YouTube and social media that don't treat it as full-time from the beginning. Keep doing whatever you are doing, and take it as a side hustle.
And now talking about the future entrepreneurs and businessmen; if you have an idea, you want to do something, just do that. Don't think much because the beginning is the real success. If you start today, you will be somewhere in the coming years but if you don't start, just thinking, then you'll be nowhere. Also, whatever you decide to do, be authentic, truthful, and never go for shortcuts. There is no alternative to hard work, so keep hustling. You will surely achieve success one day.
His YouTube Video:
Follow Him @
Stories of Entrepreneurs, Inspirations, Influencers, Startups eco-system & Change-makers. StaroCure is also committed to bringing resources, research reports, funding reports, and analyses of the startups, as well as profiles of great businesses & entrepreneurs from all over the world.
Note: If you have a similar story to share with our audience and would like to be featured in our online magazine, then please click here & follow the steps, we will review your story and extend an invitation to feature if it is worth publishing.
You may also like: