Sabyasachi Dutta is heading the Indian operation of a Scotland HQ company. Armed with wide experience in various leadership roles spanning more than two decades, Sabyasachi has successfully led diverse Indian and global organizations multi-million dollar businesses in the past. His expertise lies in Start-ups (led two global companies entry in India) and Turning-around ailing businesses.
A National Merit Scholar, Sabyasachi Dutta is BE & MBA and has been honored as a Distinguished Alumnus of his institute.
Subsequently, he has done short term Leadership courses from VGSoM at IIT-Kgp and Gap Performance, UK. He has also excelled with finesse in a Strategic Management certificate course from IIM-B.
Sabyasachi Dutta also has rich international exposure having worked/traveled extensively across geographies and understands intense business demands in today's globally connected economies.
A doer and challenge seeker, he is adept in people management skills and a die-hard optimist. He successfully made a name for himself in multiple industries he has worked before. A much sought after 'Guest Lecturer' he cherishes interacting with the younger generation and sharing thoughts.
He is also a mentor and has helped many under severe depression traverse difficult times both in the corporate and social milieu. Today we got a chance to interview him, lets know more about him.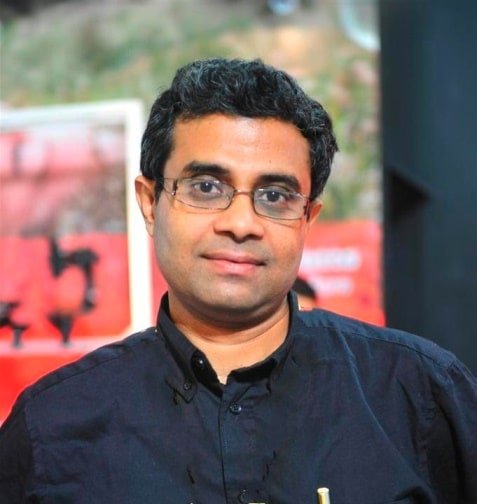 We hope this can inspire you to become a successful person too! It is worth listening to a successful entrepreneur or to people who share their success stories? We can significantly learn many things from the experiences of them, by listening to their story.
Excerpts from our exclusive interview with him:
Q1) We understand you have worked in quite a few start-up companies. How is working in a start-up different?
Work is work. I have worked in companies across the spectrum from large established MNCs to companies just in their infancy (not globally but surely in India) as they entered India.
In start-ups, the organizational pyramid might not be as structured or roles well defined. One needs to roll up the sleeves and required to perform crazy tasks that might suddenly crop up. Ambiguous situations with no pre-defined answers are expected to be handled with panache. The stress factors could be multiple and often there might be no support systems to rely on.
But, the fun and sense of accomplishment in start-ups are so much more and lastingly enjoyable. The joy and rewards are immense as you see the start-up blossom and take worldly shape.
Q2) What was the key idea of the start-ups that you led?
I have led with finesse two global MNCs start-up in India. Drew and helped with innovative market-entry strategies. They were from diverse backgrounds and needed everything to build an organization from scratch; right from getting regulatory approvals to establishing a business network to select the correct product portfolio to get the perfect pricing strategy. You name it and they were required to be done with machine-like precision.
Having said that, it might be difficult to identify a single 'key idea' but the satisfaction – of securing 'Buy-Ins' from external stakeholders about your company's products/solutions plugging into the need of the market on one hand and on the other enlightening the global parent company about how well the Indian market has been soaking up to our entry – has been truly gratifying.
Q3) Can you enumerate the key driving forces of your professional career?
Don't ever get daunted by obstacles that are bound to pop up, more so in start-ups, during your career journey.
Strong determination, Sharp focus, Never-say-die approach and resolve to succeed come what may have all helped me at difficult times.
An old Hindi song that comes to my mind, "…..ruk jana nahi tu kahi haar ke, katon pe chalke milenge saaye bahar ke….."
(रुक जाना नहीं तू कहीं हार के, काँटों पे चलके मिलेंगे साये बहार के), aptly sums up the kind of resolve one needs to display.
Q4) We see you are not a one-company man. What makes you change your job?
Sure, I am definitely not a one-company-man. The job changes that happened to me were never by design. After spending some time and learning the best practices there comes a time and stage in your career when you notice you aren't growing anymore. Kind of ennui sets in. That's when to invigorate yourself and to seek a wider more challenging role you need to look for external opportunities. I have never been lured by competitors though there have been plenty of such temptations. Usually, I have moved across industries (often altogether new) to explore the new domains, new skill sets, and enrich myself with those assignments.
Q5) What steps do you take to retain the trust and passion of employees for you and the organization you lead?
I believe, honesty and transparency in the relationship between peers, supervisors, and reportees are vital to winning trust. One also need to have superlative communication skill and nothing should be left to doubt. The ability to translate vision into reality often fails if not communicated properly. Hence it is of paramount importance to procure 'buy-in' from employees that can be obtained through debates/discussions and modification of thoughts based on their inputs. The more you involve your team in running the organization the more passion they will show. Cooperation and bonhomie between a leader and his team are of paramount importance for an organization to excel.
Q6) How did you come up with the name for your start-up?
The start-ups I led in the past were global companies entering India then. Expectedly, they preferred their existing global corporate names as an extension in India as well. I was the Country Manager who helped them establish and succeed here.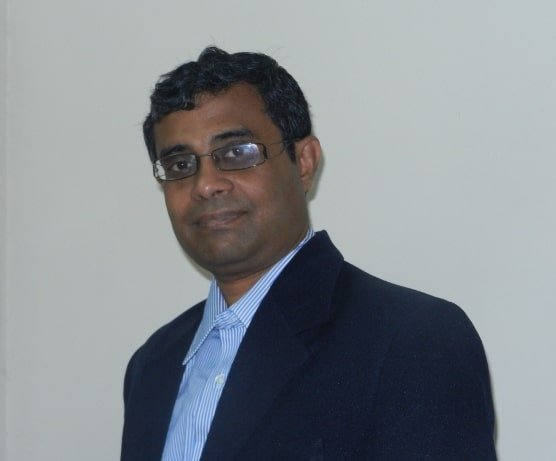 Q7) Why should people choose your product/services?
Very good question, indeed. Right at the beginning, you need to identify the key differentiator that sets you apart from everybody else in the market. You need to ask questions like: Are you really filling in a gap in the market? Does the market need your product/service or are you just aping a successful business trying to be a lame 'me too'? In a nutshell, one cannot push one's product for too long if there's no consumer pull.
Not to overlook, there has to be an excellent 'A-ha' factor associated with the product/service being introduced for a start-up to succeed.
Q8) Did pandemic (COVID 19) affect your business? if yes how?
Definitely, Covid19 has dealt a big blow to businesses globally. All are now patiently waiting to see a demand-side uptick as hopefully pandemic will slowly taper off. Wish it happens sooner than later. I am an optimist. The latest IMF data shows India (8.8%) will be the fastest-growing economy in the world in 2021 and a definite V-shaped recovery is on the cards.
Q9) What are the qualities that a business leader should possess?
Being a hands-on leader I prefer to lead from the front. Lead with passion, take onus. Stay calm while braving any storm. Be a doer. Inspire the team by telling them how amazing they are instead of trumpeting about yourself. I don't give up easily, persevering on ideas I believe in comes naturally.
Remember :
"Winners never Quit and Quitters never Win" – Vince Lombardi
Q10) What comes first for you money or emotions?
Let's accept – 'There are always things around one's life that money can never buy' (Hope it answers your question ☺️)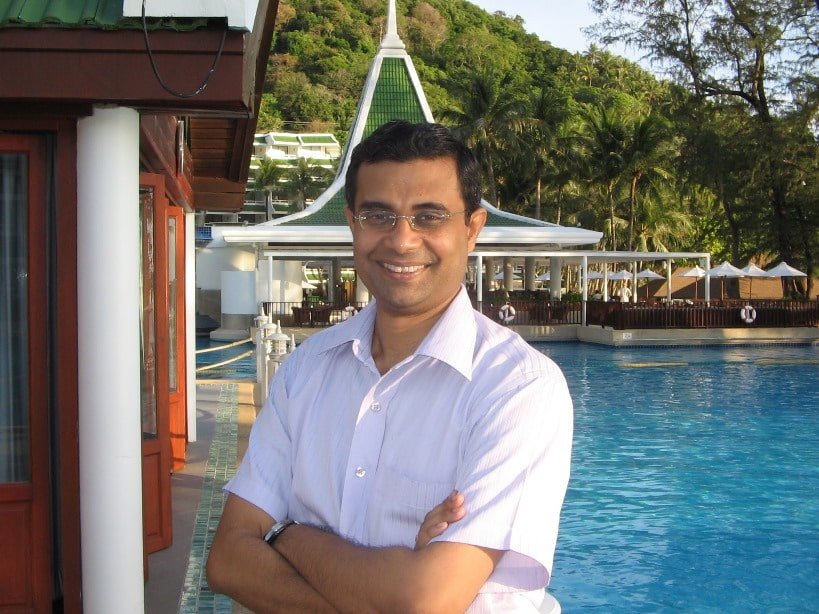 Q11) What are your words of counsel for the young generation that are about to enter the corporate world?
Look at the job content. Never say "No" to tasks that get assigned to you even if they are outside your defined KRAs. Go beyond the call of normal duties and work with passion. Desist hankering for designations or petty monetary gains. 'Keep learning keep evolving' has been one of my personal favorites. Don't compromise on integrity, there are no short-cuts to success. Be grateful always and never lose humility.
(views expressed here are personal)
Follow Him@
StartoCure is the online entrepreneurial magazine platform, where the team brings you Interview & Stories of Entrepreneurs, Inspirations, Influencers, Startups eco-system & Change-makers. StaroCure also committed to bringing resources, research reports, funding reports, and analysis of the startups, as well as profiles of great businesses & entrepreneurs from all over the world.
Note: If you have a similar story to share with our audience and would like to be featured on our online magazine, then please click here & follow the steps, we will review your story and extend an invitation to feature if it is worth publishing.
You may also like: