Ashwin Kashyap Raghuraman is the founder of BowChow SuperDog, a Wet food for your pet made to provide the best nutrition for your pet. Unlike popular practice, they use animal protein (higher in nutrients) and not plant based protein to make this meal. Every box of bowchow comes with all essential vitamins and minerals required for your pet for his/her overall growth and well-being. Today we got a chance interview him. Let's know more about his journey & BowChow SuperDog.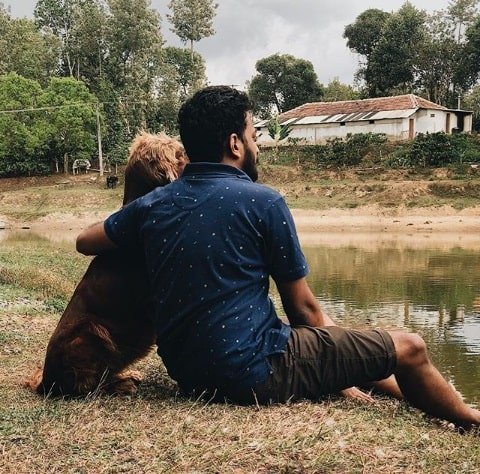 We hope this can inspire you to become a successful person too! It is worth listening to a successful entrepreneur or to people who share their success stories? We can significantly learn many things from the experiences of them, by listening to their story.
Excerpts from our exclusive interview with him:
Q1) Tell us a little bit about yourself & what was your key driving force to become an entrepreneur?
Coming from a flying background, with the family business being paper trading. I would have never thought I would venture into the pet food industry. When I moved back to India in august 2010 after finishing my flight training, I was living alone and I decided to bring home my first pet KIM(Rottweiler) to keep me company, then I bought home NILA (Rajapalayam)a few months later and then a year later RAMBO(Dogo Argention) came home.
Living alone and being a first time pet parent, I used to feed my pets top quality dry food the kind available at pet stores. I did notice that my pets didn't like it much so, I began buying chicken and cooking it with rice for them.
I clearly could see the enthusiasm with which they ate freshly cooked food, when compared to dry food. Pet parents, they know how much their pets prefer freshly cooked food compared to dry food. I started looking up many recipes online to feed a nutritious meal to my Pets, all this to make sure my pets are healthy and happy when they eat. I have tried many recipes with multiple permutation and combination of ingredients available online on my own to see how my pets liked it. I realized my new found passion towards dog food.
What I understood is pets love freshly cooked food over dry processed food, and as a pet parent, we have to make sure that we feed them freshly cooked food daily. BowChow SuperDog stared as an alternate to freshly cooked home food. We urge every pet parent to make food at home for his or her pets, only when it's not possible we want to pitch in.
After over a year of trials trying different recipes on my own pets from the internet and discussing with vets understanding how a dog's digestive system works and what are all the ingredients that aid in growth, development and more, After all the trials and research,I officially launched BOWCHOW SuperDog on March 2017.
I'm grateful for all the support BOWCHOW and I are receiving through friends,family and pet lovers. We are a growing everyday. At inception we were a subscription only model and had a hand full of subscribers, it proved very challenging for us as people would not prefer subscription for themselves. Several changes in the original plan had to be made to ensure our continuity and sustainability in the pet food startup space. Today we serve our yummy chow to several pets across the country.
Q2) How did you come up with the name for your business/startup?
On a phone call with my mother, I heard my dogs bark in the background. I asked her if she fed them. While they were barking it struck me "BowChow", SUPERDOG was added to emphasise that our chow is super for your pet.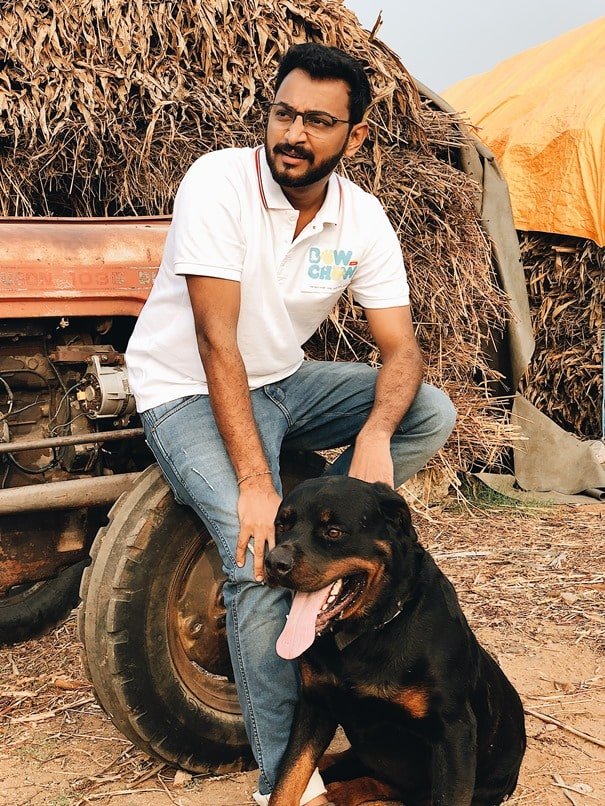 Q3) What service(s) or product(s) do you offer/manufacture?
We manufacture and provide "THE BEST CHOW FOR YOUR BEST FRIEND" at your doorstep across India.☺
Q4) Why should people choose your product/services?
Pet parents who wish to provide chemical and preservative free food for their pets can choose BOWCHOW. Our chow is made by sourcing the best ingredients made in a clean kitchen without using any additive or fillers. Simply put we make "the best chow for your best friend". Pet parents who want their pets healthy and happy will love us.
Q5) How do you market your business, and which tactics have been most successful?
We are an online only business model and we. have been successful so far thanks to social media and google ads.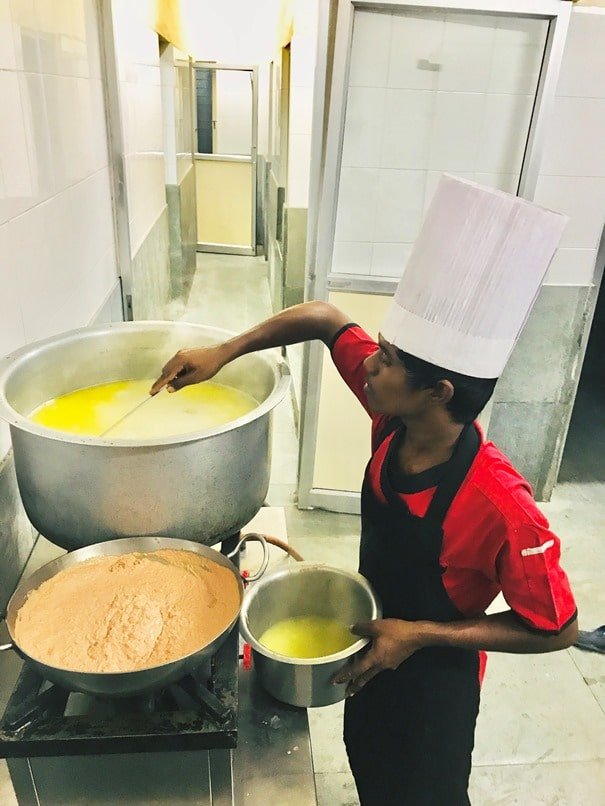 Q6) Did pandemic (COVID 19) affected your business? if yes how?
Logistics and shipping took a huge hit during the pandemic. We had close to 300 kg dog food in our warehouse before the lock down but could not ship it to clients. We instead fed our neighbourhood streeties with our chow and emptied our inventory.
Slowly but steadily things are coming back to normal.
Q7) Have you considered any alliance/partnership/funding?
NO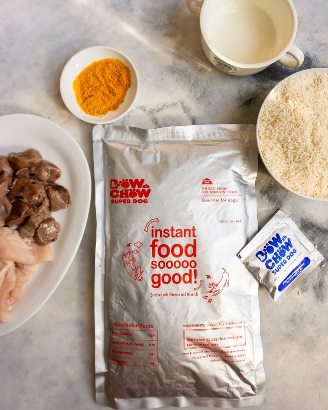 Q8) What are your responsibilities as the business owner?
As a business owner, I am responsible for everything that goes into the making of BowChow from the ingredients until the time the product is received by the customer. I have to make sure that the product is upto standards and the client (in our case your pet) is happy.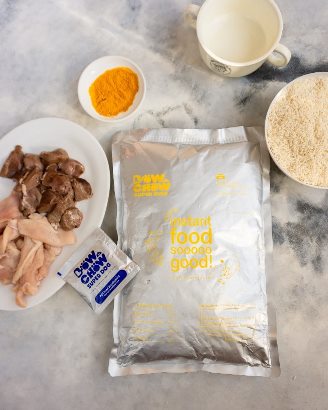 Q9) What comes first for you money or emotions?
WE at BowChow SuperDog as a company policy believe in "PUTTING PETS BEFORE PROFITS"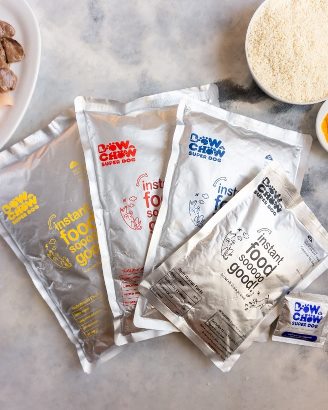 Q10) What piece of advice would you give to college graduates who want to become entrepreneurs??
Being a commercial pilot I always tell every aspiring entrepreneurs one thing and it's the first thing my flight instructor thought me the first day I sat in the cockpit "ALWAYS STAY AHEAD OF THE AIRCRAFT"
Another thing I learnt after starting up BowChow SuperDog is "HARDWORK DEDICATION & PERSEVERANCE"
StartoCure is the online entrepreneurial magazine platform, where the team brings you Interview & Stories of Entrepreneurs, Inspirations, Influencers, Startups eco-system & Change-makers. StaroCure also committed to bringing resources, research reports, funding reports, and analysis of the startups, as well as profiles of great businesses & entrepreneurs from all over the world.
Follow Him & BowChow@
Note: If you have a similar story to share with our audience and would like to be featured on our online magazine, then please click here & follow the steps, we will review your story and extend an invitation to feature if it is worth publishing.
You may also like: