Sonika Nakkala is CEO & Founder of Aureate Image Management, a first-ever Image consultancy in India that provides services with the essence of Vegan and Sustainable Fashion. She is a certified life & executive coach. Today we got a chance to interview her, let's know more about her & Aureate Image Management.
We hope this can inspire you to become a successful person too! It is worth listening to a successful entrepreneur or to people who share their success stories. We can significantly learn many things from the experiences of them, by listening to their story.
Excerpts from our exclusive interview with Sonika Nakkala:
Q1) Tell us a little bit about your start-up and your journey, please ?
Hi, I am Sonika Nakkala, an Image Consultant and Soft Skills Trainer, a certified Life and Executive Coach. I am the Founder and CEO of Aureate Image Management (AIM), the first-ever Image consultancy in India which provides services with the essence of Vegan and Sustainable Fashion. AIM provides Image Management Consulting, Corporate Image, Personal branding services, and Soft Skills training that are value-driven and thought-provoking to bring certain change and improvement in client's image through appearance, behavior, communication skills, and etiquette which is their authenticity.
These services also include a variety of styling procedures with eco-conscious tools. It introduces a versatile subject as Vegan and Sustainable Fashion where clients will come to know their signature style with significant purpose and connection in their life in order to reach personal and professional goals. By attaining goals with fulfillment, simultaneously client grows as what they wanted to be, thereby contributing to themselves and also to the people around them.
Q2) How did the idea for your business/startup come about?
After my completion of the Image consulting course from ICBI, I have realized that how my passion for people can be fulfilled with my experience, knowledge, and learning gained from both TCS and ICBI. During my 9-5 journey, I have observed that people are unable to follow certain standards of how to deliver themselves in a meeting in terms of appearance and behavior, how to communicate effectively, how to empathize with the team members, and such.
It made me understand how important it is to manage our image in everything we do, and thus AIM came into the picture. With a unique approach of providing training, coaching, mentoring and personal consultation services for students, social entrepreneurs, corporate employees, AIM bears the responsibility, pride, and gratitude to contribute to the development of future leaders.
Q3) What was your key driving force to become an entrepreneur?
As a woman, it is not that easy to achieve freedom and success. Entrepreneurship is one such profession where it not only makes me feel happy, proud, and of course, challenging, but also builds harmony within my life, relationship, and financial goals. Entrepreneurship is one such serving field where I can serve my people what exactly they need with a customized consultation. As a people person, I see myself satisfied when people are successful with my services where a lot of effort has been put into only for them. Entrepreneurship is about providing value with a balanced measure of client success and hence my success.
Q4) How did you come up with the name for your business/startup?
It took me around 2 days to decide the name as AIM and the tagline as "Discover the shine within". Aureate means "made of gold" or "brilliance" which shines and that is the same meaning as my name. As I have implemented AIM services on myself and how I am shining now at this phase of my life, I want my people to shine in their lives too.
It is, thus, an authentic, simple, original, and genuine approach for my clients to enhance their image in whichever way they want to be perceived in their lives. AIM is also pronounced as "aim" where I have a clear target to achieve my goals, so is with my people and their goals.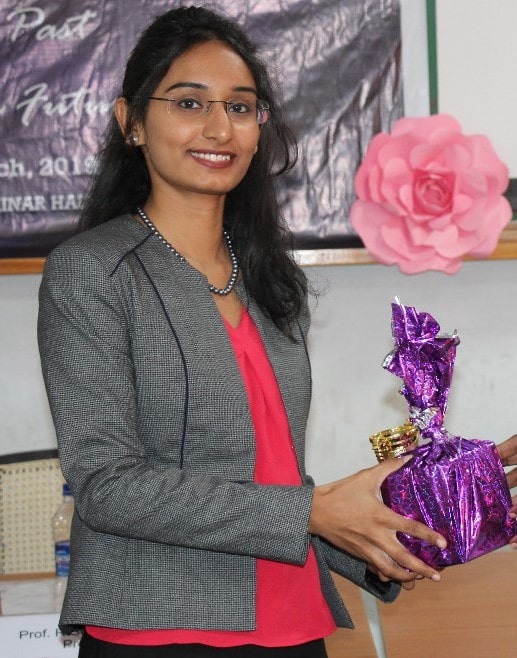 Q5) What service(s) or product(s) do you offer/manufacture?
There are mainly three services I offer, especially for students, social entrepreneurs, and corporate employees to enhance self-confidence and build healthy relationships with anyone. These include
Image management consulting services with a few modules like Essence of Dress-sense, Light-up with right makeup, Personal styling, Body shape enhancement, and such
Corporate Image services with modules like Corporate styling, Team building, Empathy, Problem-solving, Communication skills
Personal branding with a module of Life coaching where the client's lifestyle is totally scanned and as a partner, I co-create solutions with whatever challenges client faces in their life
Q6) Why should people choose your product/services?
As an authentic, non-judgmental, empathic, and open-minded person, I always strive my best to provide what the client needs and wants. With the tools I have, it is easy for me to differentiate between clients' needs and wants and guide them on how to look for dresses, how and where to shop accordingly. I empower, educate and encourage the client to try different looks which they never thought they could try, thereby they would come to know their real, authentic personal style. With the practical experience and eyeball assessment, I would be the client's partner for all the improvements they want to make with ease and comfortability.
Empathy is one of the hardest skills to earn in this 21st century and me being empathic is simply unique and I utilize this naturally for any training, coaching, mentoring, and consultations I take. By putting almost 90% effort into the process of analyzing client needs, I prepare a customized service, with a combination of training and coaching, where clients' potential is grabbed, and implementing solutions that are coming from them. This is life-changing for the client and it is a win-win situation for both of us.
Q7) How do you market your business, and which tactics have been most successful?
The digital world has always come up with new challenges and solutions for people who have a digital brand. As global pandemic COVID-19 has impacted many lives worldwide, it is thus an opportunity for me to have a digital footprint of AIM. Social Media platforms like LinkedIn, Instagram, Facebook, and Twitter are helpful in creating a brand. So far, LinkedIn has been the most successful media for me, as I have got many opportunities to showcase my skills, learning, and experience to the digital world. I want to enhance this digital branding in the coming years and looking forward to the same.
Q8) Did pandemic (COVID 19) affect your business? if yes how?
As a newcomer to entrepreneurship, I did face a few obstacles as in client saying NO to consultations where physical presence is actually required and how the services of any company will take a huge pause gave me a visual of real business. With respect to Image management consulting, it is not advisable to consider online consultation. Hence, it was great learning for me how to manage my emotions and thoughts when I noticed that I am not moving forward in my life.
Q9) Have you considered any alliance/partnership/funding?
As my vision is clearly defined with a specific goal in my mind, I have never come across any alliance wherein I can be a partner. Depending on my current situation and after a few years where I update my company services with version 2.0, I might get into acquiring funds with like-minded people.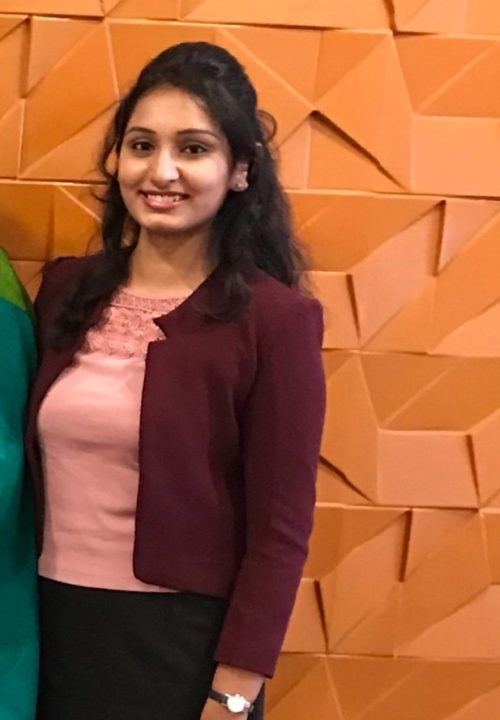 Q10) What are your responsibilities as the business owner?
My key responsibilities as a business owner would be
Having a huge focus on listening to the client needs
Consistent marketing and branding AIM services
Managing AIM operations
Providing key values to the clients with solution-oriented consultations
Management of finance
Observing current trends and planning accordingly
Being open-minded all the time
Q11) How many hours a day do you work on average & can you describe/outline your typical day?
My typical day would start by getting up around 4:30 or 5:00 AM, giving some physical work to my body like exercising, exposing myself to the sun as much as I can, start my day by looking at present-day tasks, (which is already prepared the night before) managing time for all the tasks, taking healthy breaks in between for refreshment and recharge, working hard to complete and if they are not done, then shifted to next day and that specific work would be the first priority.
I work for almost 16 hours a day and at times it is more than that. As a CEO, there's no "average", both in work and the number of hours put into that work. Initially, all the work has to be done by me but once I reach a stage where I form a team, I should be able to manage myself and my team with equal responsibility and accountability.
Q12) What is your greatest fear, and how do you manage fear?
My greatest fear is losing relationships. I am a person where I can stay alone for how many years I want to be. Having said that, if I come across a situation where I lose people, then staying alone is something that I don't want to accept. Hence I value relationships and these can be with anyone like my friends, my family, my partner, and of course my people. Management of this fear is also not that hard for me anyway. As I genuinely build relationships with people in order to share and learn from each other, I thereby enhance my strength, thus from fear I am able to create courage and happiness.
Q13) What comes first for you money or emotions?
It depends on the people. Emotions are always my first priority as an emotional disturbance, at times, is not easy at all to alleviate and money can be earned after a certain point of time too. However, if there are people who intentionally put me down, I totally empathize with them, have a positive wish that they could learn their lesson as soon as possible, and then move on with my vision.
Q14) Tell us about your early life & How has being an entrepreneur affected your family life?
It's a difficult question to answer because I have not yet experienced the typical ups and downs of an entrepreneurial journey. My early life of me stepping into this adventurous career has put me into a suspicious mode for a long time, whether or not I will be able to reach my goals. But now, with clarity in my vision about career and relationship goals, I have prepared myself (and will prepare lifelong) to achieve balance and hope I will not affect my family negatively, and unintentionally too.
The positive effect of what I observed from my family is they are so supportive and encouraging and are proud too that I have chosen something which I really love and a bit different profession from others. With family as my strength, I will reach greater heights in this journey and will always be grateful for them.
Q15) What piece of advice would you give to college graduates who want to become entrepreneurs??
Follow your instincts and chase your dreams with a package of enthusiasm, love, positivity, wisdom, and open-mindedness. You should know you are on the right path and even if you don't know, just have a balance in logical and emotional thinking. According to my, work-life balance is a myth, especially when the work is not a routine but has an amalgamation of different things where you cannot expect what comes the next second. Hence, you should have the ability to prioritize things and manage to communicate whatever you are going through to your close ones. Work is important, so is family.
Put equal efforts in both personal and professional life as being an entrepreneur is not easy. It's a roller-coaster ride but is worth taking one !!

Sonika Nakkala
Follow Sonika Nakkala @
StartoCure is the online entrepreneurial magazine platform, where the team brings you interviews & Stories of Entrepreneurs, Inspirations, Influencers, Startups eco-system & Change-makers. StaroCure is also committed to bringing resources, research reports, funding reports, and analysis of the startups, as well as profiles of great businesses & entrepreneurs from all over the world.
Note: If you have a similar story to share with our audience and would like to be featured in our online magazine, then please write to us at hello@www.startocure.com, we will review your story and extend an invitation to feature if it is worth publishing.