Meet Aaditya Sawant: Dynamo Gaming | Indian PUBG Player & Streamer
You don't have to be a star to be loved by millions, This line is perfectly proved by Aaditya Sawant also known as Dynamo of PUBG Mobile. Your patience and your hope are enough to achieve whatever you want. Today, Dynamo is an icon of PUBG Mobile India and a superstar for all the PUBG Mobile lovers. He has a YouTube channel (Dynamo Gaming) with over 8.2 million subscribers, where he plays mostly PUBG Mobile game on his Live Streams. Today we come with his inspiring story, lets know more about him & learn from his ups & downs.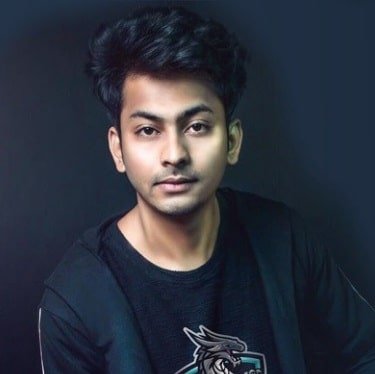 We hope this can inspire you to become a successful person too! It is worth listening to successful entrepreneur or to people who share their success stories? We can significantly learn many things from the experiences of them, by listening to their story.
Who is Aaditya Sawant AKA Dynamo Gaming?
Dynamo gaming is Indian gaming streamer, he used to stream his game plays on YouTube channel. Dynamo gaming is original name Aaditya Sawant, he is loved by millions and so, it is obvious that he is a nice person. Though he had several controversies during his YouTube Career. Players from all over India love him so very much, he always finds his enemy player as his own fans during most of his game plays. Isn't that crazy?
Aaditya is a gentle person and very popular in India and in other countries too. He is not a pro but his patience and love for PUBG led him to achieve what he has now.
Aaditya Sawant Bio, Income, Family, Girlfriend, Controversy
The most popular Indian YouTube streamer & PUBG Mobile player Aaditya Sawant (Aaditya Deepak Sawant) is also known as by his game name Dynamo. Aaditya Sawant himself is the founder of his channel Dynamo Gaming, & his channel is presently in the list of the most subscribed Youtube Gaming channel in India. Aditya has been on the YouTube platform since year of 2010.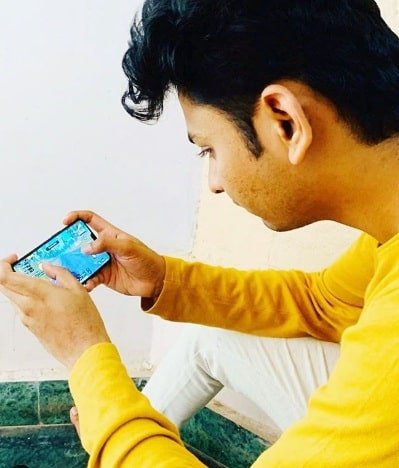 Dynamo is basically a PUBG PC player and he used to do his live stream on PC games or PUBG Mobile using emulator, but he is no longer a PC player anymore. Many don't like him while millions worship him for him. Dynamo fan is also crazy for his game plays, head-shots, crazy dialogues, etc. You might already know that "Patt Se Headshot" is the most famous dialogues of Dynamo of PUBG Mobile.
| | |
| --- | --- |
| PUBG Mobile Name | HYDRA|DYNAMO |
| PUBG Mobile Character ID | 591948701 |
Early Life Of Aaditya Sawant (Dynamo gaming)
Aaditya Deepak Sawant(Aadi Sawant) was born on 18 April 1996 & belongs to Mumbai, India. As of this year (2020), Aaditya is 24 years old. He is currently living in Andheri West Mumbai along with his parents. He is the only child of his parents. Aaditya Sawant says, "I was so crazy about gaming that I saved my 5 rupees to play games in the stores when I was just a child".
According to him, one day he saw games playing on a pc, while he was on his way to school. He skipped his school & watched the game standing in front of the shop. Then he got his first PC when he was mid of 10th to 12th standard, & started a channel on YouTube in 2010. Aaditya started live stream with PUBG PC with 600 subscribers. He also played many games like Battlefield,Counter-Strike & many more.
| | |
| --- | --- |
| Real Name | Aaditya Sawant |
| Profession | YouTuber, Streamer, Esports |
| Nick Name | Dynamo |
| Date Of Birth | 18th April 1996 |
| Birthplace | Mumbai, Maharashtra, India |
| Hometown | Mumbai, Maharashtra, India |
| Nationality | Indian |
| Zodiac Sign | Leo |
| Height | 5 feet 9 inch |
| Weight | 61 KG |
| Body Measurements | 39-31-14 Inches |
| Eye Color | Dark Brown |
| Hair Color | Black |
Career on YouTube
As we already mentioned that Aaditya Sawant started his YouTube channel on 21st July 2010. Aaditya firstly started channel for upload the game-plays videos, later he started live streaming on channel of his game-play. According to him, he started to do live stream games like Counter-Strike, PUBG PC, etc when he got 600+ subscribers on his channel. At first, he was not that pro but he learned after playing. He mainly played PUBG PC, it was used to be his favorite game during those days.
Then after he realized that there are many more players on PUBG Mobile then PUBG PC, & he started to play PUBG Mobile too. At first, he was not that famous but eventually many mobile players started to know him as
Dynamo is known for his amazing sniping skills and cool dialogues which he uses during his gameplay. Not only his fans but also other YouTube streamers from other countries use his world famous dialogue (patt se headshot). He always says "Patt Se Headshot" after sniping an enemy & this is really famous in over the world. Aaditya's YouTube channel Dynamo Gaming has now more than 8 million subscribers with 655 million of total views. Soul Mortal & CarryisLive comes after Dynamo Gaming on the top list. However, Panda has also 5M+ subscribers but he is not from India.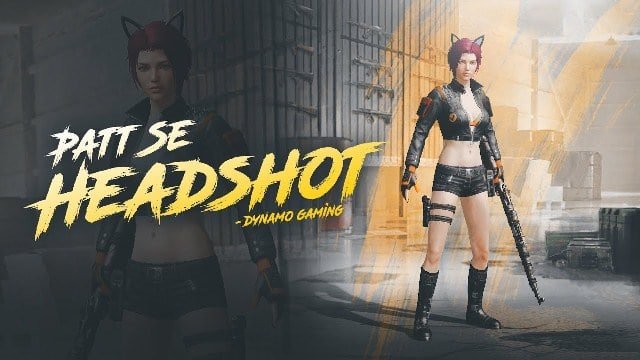 Dynamo is also famously known as Hydra Dynamo by his YouTube fam. Hydra is the clan name of his own PUBG Clan. He plays PUBG Mobile with Gareeboo, Hydra BTS, Hydra Alpha, HydraFlick, etc. They also have their official Hydra Channel on Youtube.
YouTube Controversies On Dynamo gaming
Aaditya had several controversies after he got fame on YouTube. First of all many people targeted him & started trolling because he used to play PUBG Mobile on the PC emulator. It is a mobo game which also allowed to play on PC with its official emulator. However, he was trolled & got hated for playing a mobile game on PC. But he is now a mobile gamer since he has started playing PUBG Mobile on his Mobile phone since 2019.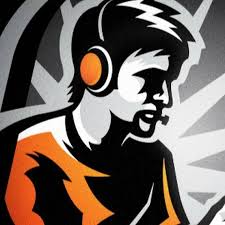 Aaditya also got some negative effects on his channel when a random YouTuber targeted him & proved him as a hacker. According to some sources, Aaditya never used hack but he played PUBG Mobile with his friend who used hacks to help him. The matter became quite viral Aaditya was the main point. However, Everything is fine now.
How much Aaditya Sawant (Dynamo gaming) earns?
Many of us have the idea of YouTube Earning. If a channel is big then it's earning is also quite large. Dynamo's channel earns pretty much a decent amount of money through its Google Adsense but the real income of Dynamo(Aaditya) comes from his sponsors & stream donations. Yes, he almost gets 30,000 rupees from his single stream. I know its a lot.
His Income Analysis:-
Aaditya Sawant has 8.28 Million subscribers on his YouTube channel Dynamo Gaming. Aaditya roughly gets 2 million average views per day. I am leaving all the sponsors and donations. If we take only Adsense ads then he earns 1 dollar for each 10k views. 2000k/10k=$200. Thus, he earns 200-250 dollars(15-17k rupees Approx) per day from his AdSense ads.
Now if we talk about his donations, I have watched and analyzed Dynamo's one-day earning from the donations, and he roughly gets 20k rupees donation from his one-day live stream(two live streams per day).
Also, Aaditya has big sponsors like PUBG Mobile, Omlat Arcade, OnePlus, etc. He also earns a lot from these sponsors. So, what do you think now? How much Dynamo Gaming earning from his videos per month? Comment below.
In an interview, Dynamo(Aaditya) said about his first donation and the highest donation. He says, "his first donation was rs 10 & highest donation was 30K rupees". Later he received many other huge amounts of donations on his live streams.
Dynamo YouTube Rewind 2019:-
Dynamo's(Aaditya Sawant) Career on Esports
Aaditya Sawant was an emulator player and he never planned to go to the PUBG Mobile Esports. But he went to PUBG Mobile Star Challenge 2019 and won the first prize of $250,000. This was a competition among the 16 content creators where Dynamo won by getting 42910+ votes than the others.
Aditya Sawant went to PMSC again in December 2019. He came to the 6th place on 1st day and 4th place on the second day.
Aaditya Sawant's (Dynamo) Girlfriend:-
Tho, Aaditya Sawant(Dynamo) has never revealed anything about his girlfriend, but a girl was rumored to be his girlfriend. Her name is Kanika. Kanika played games with Dynamo on his live stream & Dynamo is so kind to her every time. Even Aditya himself addressed kanika as his girlfriend once but he never made it clear officially. Kanika Bisht is a really cute young girl and pretty much known because of Dynamo himself. She is also known as Kanikaluv as her Instagram account name.
| | |
| --- | --- |
| Martial Status | Unmarried |
| Girlfriend | Kanika Bisht (Rumored) |
His Favorite Dialogues:-
Patt Se HeadShot
Mera Raani Kar98
Baap Se Panga Ni Lete Bete
Ghacho Ghacho
His Favorite:-
| | |
| --- | --- |
| Favorite Food | Pizza |
| Favorite Singer | Emiway & Divine |
| Favorite Actress | Priyanka Chopra |
| Favorite Hobie | Gaming |
Follow Aadi Sawant AKA Dynamo Gaming @
Dynamo launch song video on his story (Hustle Bustle):-
StartoCure is the online entrepreneurial magazine platform, where team brings you Interview & Stories of Entrepreneurs, Inspirations, Influencers, Startups eco-system & Change-makers. StaroCure also committed to bringing resources, research reports, funding reports and analysis of the startups, as well as profiles of great businesses & entrepreneurs from all over the world.
Note: If you have a similar story to share with our audience and would like to be featured on our online magazine, then please click here & follow the steps , we will review your story and extend an invitation to feature if it is worth publishing.
You may also like: