Christabel Ikpen is the CEO of Christabel Ikpen Consulting Limited, a consultancy firm that provides management consulting services to help both individuals and organizations improve their performance and efficiency.
Christabel Ikpen is a certified Life-coach, Brand expert, International Speaker, Mental Health Advocate, and Author of her self-help book on Mental health awareness titled FREEDOM which addresses possible ways of dealing with depression based on her own experiences.
She has collaborated with Vijona Africa, YMCA – Nigeria chapter, NGO – We Listen (India) to mention a few, and has been blessed to grace a lot of corporate stages. She has a knack for Personal Development and well being.
She is an advocate for reading, education, and women's rights. Today we got a chance interview her, let's know more about her.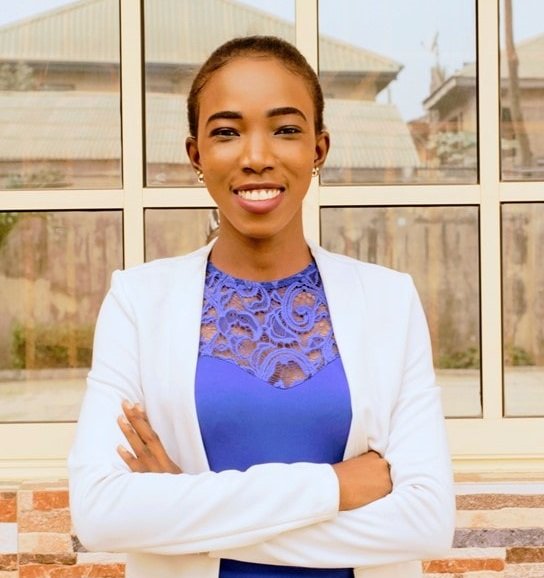 We hope this can inspire you to become a successful person too! It is worth listening to a successful entrepreneur or to people who share their success stories? We can significantly learn many things from the experiences of them, by listening to their story.
Excerpts from our exclusive interview with her:
Q1) Tell us a little bit about your start-up and your journey, please;
Christabel Ikpen Consulting Limited is a consultancy firm that provides management consulting services to help both individuals and organizations improve their performance and efficiency.
I love to tell people that I started my career as a consultant about 9 years ago from way back in the university. I was the Vice-president of my department's association called AGARPS (Association of Geography and Regional Planners.) I admit at the time, I didn't see it that way however, that was what I was doing- consulting for my department!
I was in charge of certain projects. I would get feedback to analyze reports and then proffer solutions.
Looking back, I'd say that was the beginning of my career as a consultant.
Upon graduation, I didn't jump right in. I worked for two different organizations before finally registering my company.
It's also important to add here that you don't necessarily have to quit your job to start that new business because truth be told, it'd take a while for your business to break even. You wouldn't want to be stranded when you just got started, would you?
Q2) How did you come up with the name for your business/startup?
This one was quite easy. I didn't need to think so much about it. I just used my name and that's because "Christabel Ikpen" is a brand which was why I went for it.
Q3) How do you market your business, and which tactics have been most successful?
My LinkedIn page has been most effective when it comes to pushing my business out there and also in generating leads. That's simply because that's where my target audience is.
So, whatever you do make sure to utilize the platform that converts well for you. You might need to try them all before sticking to the one that works well for you and your business.
I also have my business website which converts as well. The importance of a business website can never be overemphasized. It's a lifetime investment!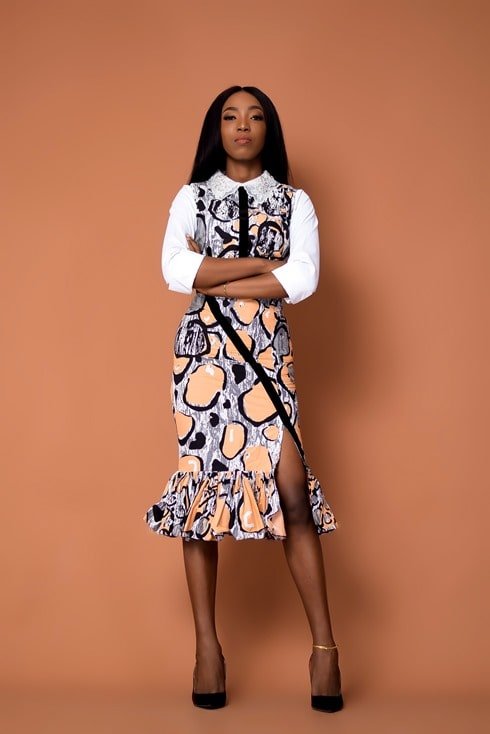 Q4) What are your responsibilities as the business owner?
There's this misconception that business owners are always relaxed, vacationing around the world, sipping on a glass of champagne somewhere on an Island in Brazil. This is so false!
As a business owner, the welfare/success of your business is in your hands and not in the hands of your employees.
YOU ARE SOLELY RESPONSIBLE FOR YOUR BUSINESS.
That said, you can't afford to be complacent with your business.
My key responsibilities as a business owner are making sure my employees are well equipped to handle their various roles, encouraging them, and of course, always showing up even when I don't feel like it.
Q5) You mentioned you're a mental health advocate. How did that come about?
Oh, I battled with depression for years. It got so bad that I became suicidal.
The terrible thing for me while struggling with depression was that I felt there was no one to talk to.
I isolated myself from friends, family, and even colleagues. Honestly, that was the lowest point of my life, and looking back, I'm so blessed and I feel very lucky that I came out better and stronger.
That was why I decided to share my story with the world especially with Nigerians because in this part of the world (Africa, Nigeria) we don't take mental health awareness seriously and that's why the suicide rates keep increasing. In 2019, Nigeria ranked 15th in the world for suicide (according to the Vanguard) and it's expected to rise. That's very scary.
Becoming a mental health advocate wasn't planned. I think that's how life is, right? You turn your lemons into lemonades and that was exactly what I did.
My book (Freedom) which is available on my website, amazon and some stores was my way of giving back to society. It's a message of hope and I'm honored I get to share my story with the world.
Depression or any mental health illness isn't a life sentence. It doesn't mean there's no hope. If I could overcome depression and take charge of my life, anyone can do it. You just need to be willing to take the first step and that's asking for help and being ready to accept the help and support you need.
Q6) Why should people choose your product/services?
Wouldn't it be great to achieve optimum productivity in your life, career, or business while staying happy and excited about life?
That's what we do at Christabel Ikpen Consulting Limited. We help declutter your life.
Our services range from mentorship programs, speaking engagements, coaching programs, brand visibility, and personal development courses.
If you're ready to live your best life, scale your business and make more money then you're in the right place.
We've worked with countless organizations, conducted staff trainings, collaborated with both local and international organizations and it's been amazing.
We can't wait to work with you. To book for a consultation, please visit our website.
Q7) What comes first for your money or emotions?
Haha! That's a very tricky question to ask a mental health advocate! I think for me, they both come first. LOL
They are intertwined in a way. So, I hate being broke! My emotions are usually all over the place if my account balance is low. Also, if my emotions are high, I could easily get agitated if there's no money.
Money is important, your emotions are equally as important so they both come first for me. Yes!
Q8) What is your greatest fear, and how do you manage fear?
My greatest fear is not living to my full potential. As cliché as that might sound, that's my greatest fear.
So, I'm a people person and I love impacting lives. I honestly feel that's the greatest reward one can have on earth; knowing that you've touched lives.
How do I manage this fear? By showing up and doing the little that I can to make someone's life better. It can be as simple as a smile, dropping a "thank you" note, speaking at events (free or paid), buying gifts for people without any strings attached – Just making the world a better place.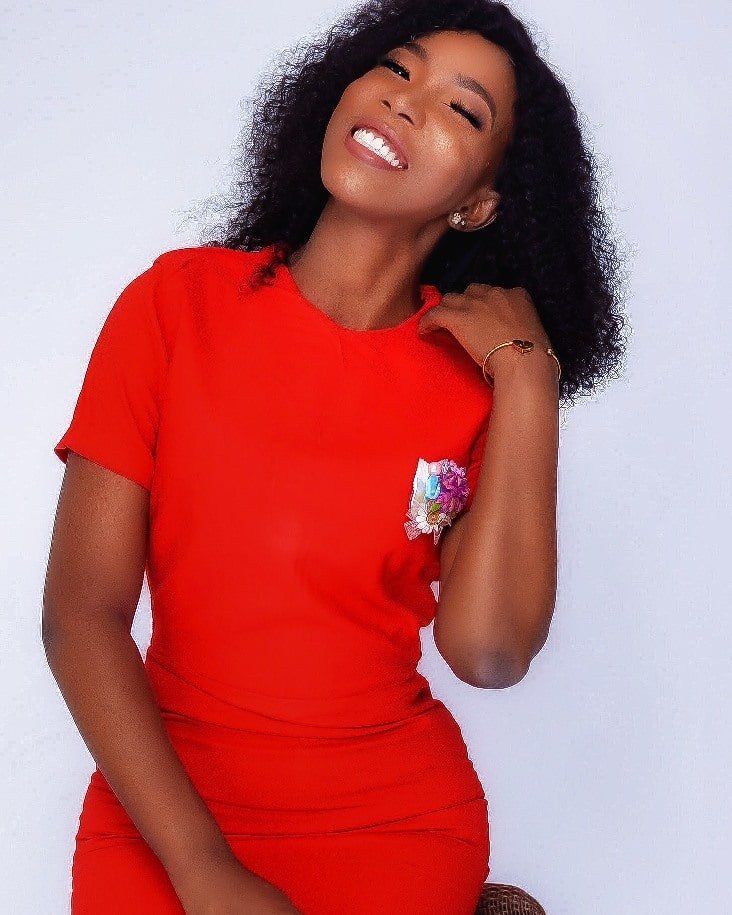 Q9) What piece of advice would you give to college graduates who want to become entrepreneurs??
For you to become an entrepreneur, it's important to serve first. What do I mean by serving first?
It's simple. Get employed first and work for someone. There's a lot you can pick up from your employers. You'd learn the importance of showing up, making decisions without bias, account flows, and the nitty-gritty of running a business.
Now, what if you get employed by someone who turned out to be horrible? It's still a WIN situation for you because now you know the type of employer/entrepreneur you'd not want to be.
The truth is, entrepreneurship is no child's play. It is hard work and you must be ready to put in the work.
Take courses, find a mentor, read books because you can't give what you don't have!
Follow Her@
StartoCure is the online entrepreneurial magazine platform, where the team brings you Interview & Stories of Entrepreneurs, Inspirations, Influencers, Startups eco-system & Change-makers. StaroCure also committed to bringing resources, research reports, funding reports, and analysis of the startups, as well as profiles of great businesses & entrepreneurs from all over the world.
Note: If you have a similar story to share with our audience and would like to be featured in our online magazine, then please click here & follow the steps, we will review your story and extend an invitation to feature if it is worth publishing.
You may also like: