Arpita Ghosh is the Counselor At Christ, Author & Speaker, and her purpose is empowering Individuals Touching Lives. She is adept at working on behavioral changes and has a psychological understanding. A motivator and inspiration to old and young alike, she believes every individual has the potential within to excel. With over 12 years of experience in Training and Facilitation programs for middle and senior management.
Arpita has successfully trained across industries – Hospitality, IT, Education, Service, Pharma, Media, Real Estate, Customer Relationship/ Service to name a few. Today we got a chance to interview her, let's know more about her & her inspiring journey.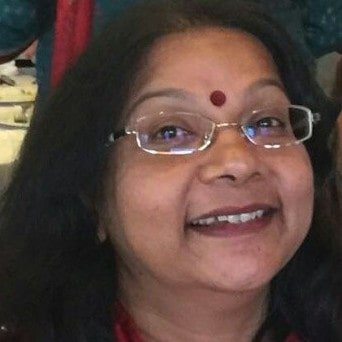 We hope this can inspire you to become a successful person too! It is worth listening to a successful entrepreneur or to people who share their success stories? We can significantly learn many things from the experiences of them, by listening to their story.
Excerpts from our exclusive interview with her:
Q1) Please light up your inspiring journey; which will inspire us.
Journeys are always exciting and adventurous. Before we reach the destination, there are delays, detours, and distractions, what really matters is our attitude towards these. So, in the journey of life, choose your co-passengers wisely, as some will derail you, while others support and encourage you.
My own life journey has witnessed moments when I felt like giving up, nothing seemed worthy but it is the belief in self, belief in my dreams that kept me going. With a Master's in Chemistry, I landed up taking up jobs in the Sales & Marketing – lasting for not more than 6 to 7 months in any company. People told me very often – Rolling stone gathers no moss – how could I explain that I was gathering a lot of knowledge for sure.
Then came along Media, where I felt my creativity had found a platform to express. My never say no attitude saw me learning everything on the job – and that's when I realized that book knowledge has its own limitations and experience is the best teacher. The most important thing is having an anchor within – a prayer, a mantra – something that gives you the strength to face the storms in life.
Q2) What inspired you the most to choose passion over the job?
Passion came up later in life. Initially, it was a discovery trail of what I really wanted as a career – I kept exploring from one job to another. There were only two things I had clarity about – one that I was not keen on a routine mechanical job and second I liked traveling and loved interacting with people. So, if I did not feel good within, I just moved on – the song I could relate to here – Dukhi man mere, sun mera kehna, jaha nahi sehna waha nahi rehna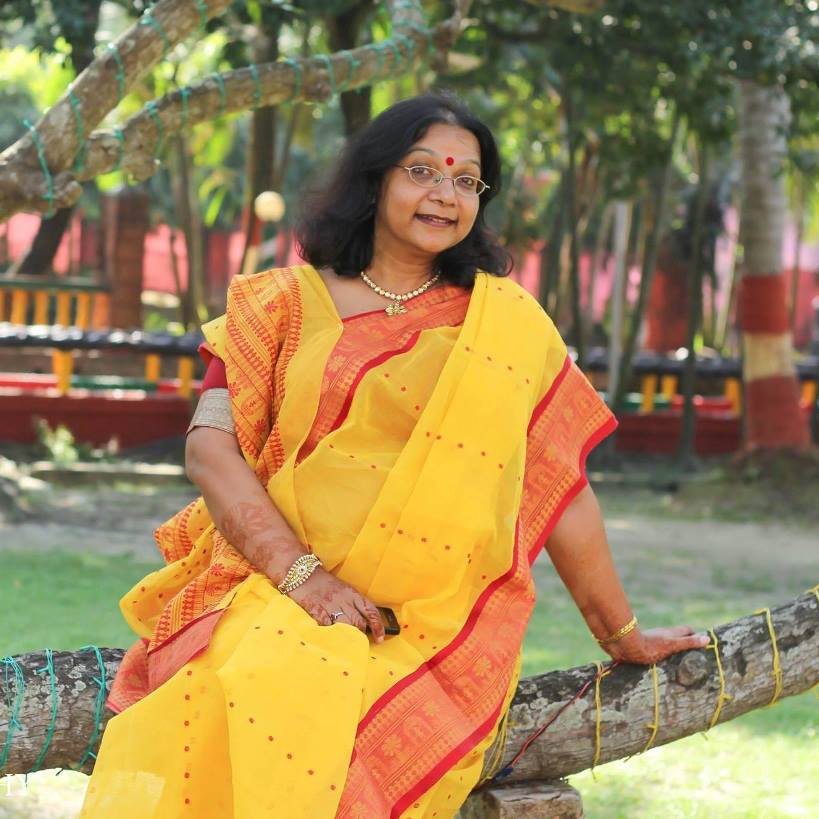 Q3) When did you first realize you wanted to be a writer?
I recollect when I was working with HCL Computers and was out on a call with my senior and he had asked me so where do you see yourself in 5 years from now and at that time had responded, marriage, family, and writing fiction novels (1993) If I have to look back, writing poems was always there since I was in college but it was more of expressing my feelings on paper – never saw it as career or passion.
As I explored my own potential from being an Rj to handling productions for ad films and then came in assignments for copywriting, scripts for corporate films, screen play writing and finally writing for the print medium as a journalist. Like it is said – go with the flow- let life unfold its surprises and the writer in me was ready to explore its role to the hilt.
Q4) Which has been more valuable in your career, your education or your experience?
Well, education yes. I think it is because my parents were so particular about the school and college I went to – that did contribute to me as an individual. But if I have to look at my degree- well, here I say with full conviction that I learned everything on the job and that was because it was my desire to learn and grow, so obviously for me – my experience is more valuable as it taught me a lot.
Q5) What's the biggest factor that has helped you be successful?
The biggest factor that is a contribution to my success is the silent support of my family and friends who believed in me.
Q6) How would you ensure your speeches are captivating and informative?
By the Grace of God, I have been gifted with a captivating voice that makes one want to listen. Am always told my voice is very soothing and comforting. So half the battle is won there. The next important factor for captivating speeches is the content – so here again, the varied experiences I have had have helped me collate rich content for all. Lastly, knowing the target audience and sharing stories that will interest them ensured that my speeches are informative too.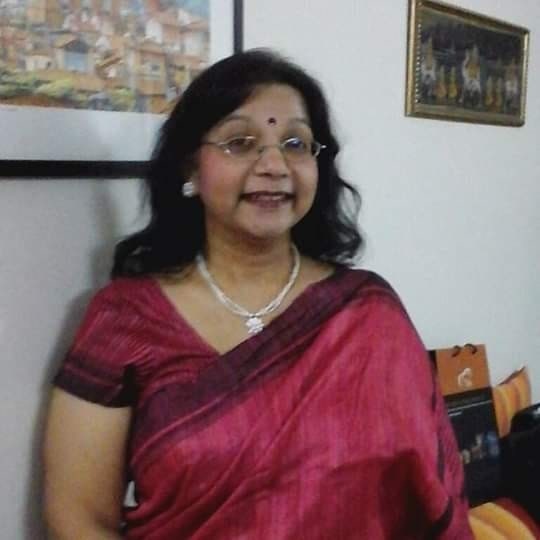 Q7) What was the hardest decision you ever had to make?
The toughest one was to obey and follow my parent's decisions or follow my heart and explore my own potential. There was too much at stake but I stood my ground – the anchor within helped.
Q8) What are your success habits?
Set goals mentally, visualize and affirm, last but not the least believe and trust it will happen. Build relationships not contacts who we can use.
Q9) What is the best advice you can give?
Be the hero/heroine of your life story. Remember, we alone are responsible for how we feel and act.
Q10) How do you manage your time?
Time is an important factor in all our lives. An early start to the day gives an added advantage. No matter what, "me time" is what keeps me going – even if it is just 15 minutes. Puts me in a better frame of mind.
Q11) What keeps you awake at night?
Ideas….. especially if there is something churning in the mind. Most often, it is a good night's sleep.
Q12) How do you push through your worst times?
The anchor within….. knowing that I have gone through worse – I can handle this too.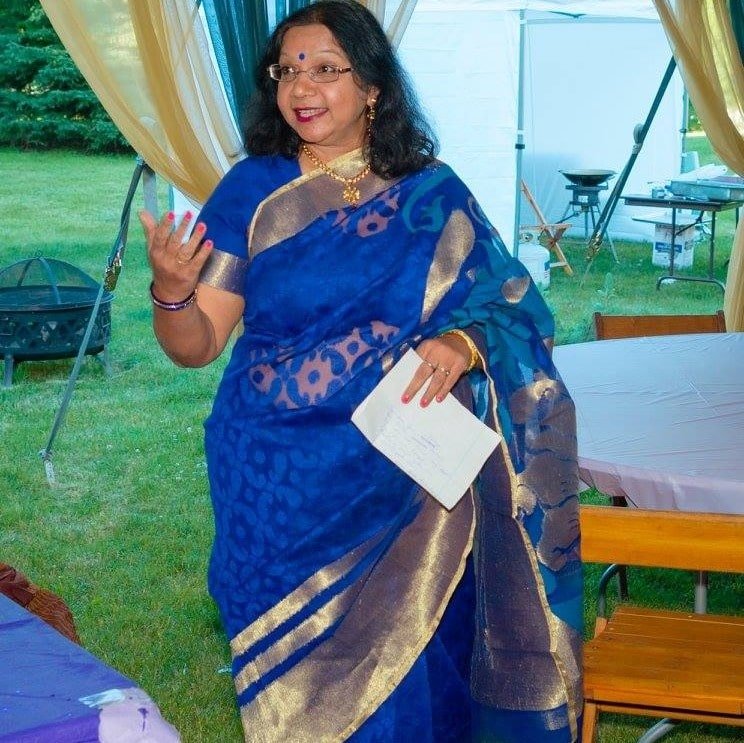 Q13) How long have you worked in this industry?
I have worked in many so collectively I have 27 years of work experience spread across, Sales & Marketing, Media, Counseling , Coaching & Training.
Q14) Is there a quote that motivates you?
Nurture & Nourish the seed of greatness within.
Q15) When did you consider yourself a success?
Consider self as success….. depends on one's definition of success. Life is a journey and every time I reach a milestone in this journey – it is a moment of success, a moment to celebrate. I felt successful when went on air nationally when I independently handled the production of an ad film when I acted in a film, I walked the ramp for a fashion show, I sold my work of art – countless such moments are. I still have miles to go before I sleep….
Q16) What are 5 key books you feel I should read, and why?
1] Autobiography of a Yogi – Paramhansa Yogananda – gives a strong spiritual base
2] The Alchemist – Paul Coelho  – It appealed to the seeker in me and gave me valuable insights
3] The Celestine Prophecy – James Redfield
4] Many Lives, Many Masters – Dr. Brian Weiss  Amazing insight into life, death, rebirth, life purpose
Follow Her @
StartoCure is the online entrepreneurial magazine platform, where the team brings you Interview & Stories of Entrepreneurs, Inspirations, Influencers, Startups eco-system & Change-makers. StaroCure also committed to bringing resources, research reports, funding reports, and analysis of the startups, as well as profiles of great businesses & entrepreneurs from all over the world.
Note: If you have a similar story to share with our audience and would like to be featured in our online magazine, then please click here & follow the steps, we will review your story and extend an invitation to feature if it is worth publishing.
You may also like: