Pooja Dubey is the founder & CEO of Global Writers Academy, an online academy for creative learners that provides training to aspiring authors, writers, professionals, and entrepreneurs in the areas of writing, content development, marketing, strategy, and personal branding. She is a brand builder, a change maker, and a Personal Branding coach who simplifies the ambitious journeys of those who believe in their dreams. Today we got a chance to interview her, let's know more about her & Global Writers Academy.
We hope this can inspire you to become a successful person too! It is worth listening to a successful entrepreneur or to people who share their success stories? We can significantly learn many things from the experiences of them, by listening to their story.
Excerpts from our exclusive interview with her:
Q1) Tell us a little bit about your start-up and your journey, please;
I began my business journey as a freelance writer in 2010 and acquired over 100 clients over the years since. In 2018, I wanted to expand my freelance business. At first, I thought of registering a services organization that provided writing solutions to SMEs. However, when I got down to actual planning, I hit a roadblock. While getting clients was not what worried me as I had already built trust in the market as a service provider, onboarding writers to work on large scale projects that I was planning to take was a major challenge.
As a start-up with no funding, I wanted to minimize my costs so I thought of hiring fresh graduates interested in making a career in writing. I began evaluating new writers but out of a list of 500 applications I received, I could not select even one person for the job. They were just not prepared to work on the kinds of requirements I had been serving.
Being an engineer, MBA graduate, creative writer, and having experience of working with 12+ industries created a great combination from which emerged my unique services. However, when it came to other new writers on the field, the combination was rare. I began considering experienced B2B writers because I did not want to compromise with my dream.
However, the dearth of talent was not just the problem with fresher but even with experienced writers. While for most freelance content writers in India, the job was comparatively simpler as they were mostly doing curation and no creation. I had a very different style of working. I was not offering curated articles but was creating well-researched content with original ideas that followed a branding strategy and were packed with practical insights. And I mostly worked for SMEs in B2B space which was highly untapped by writers.
Among the very few good writers I could find, I was not comfortable taking them on board because they were expensive for my clients. The only option I had was to take fresh graduates and guide them to become better so they could assist me in the journey. And that was how the idea of getting into training took shape in my head. Starting with a few students who I trained in my induction programs, I decided to go large scale and set-up an academy for them.
I figured out that the market was lacking in targeted training programs for writers. Most training programs available were only delivered through online self-paced lessons or through small workshops with very few providing direct tutor guidance for handholding. They were not sufficient and are still not. The situation has not yet improved and we have very few powerful programs for writers.
While at first, the idea looked very promising because I was planning to offer something that no one offered but then, I hit another barricade. I discovered that most writers did not want to learn writing because of their passion but because they thought it was a good option to earn. Money was a bigger motivator than passion which was my own driving force. So, I started offering freelancing jobs to all writers who took a training program from me and created the brand Global Writers Academy (GWA).
Today, the academy offers exclusive and highly customized training programs to writers that come with an employment guarantee. Over time, I added more courses to GWA and diversified into personal branding, strategy, marketing, and website development.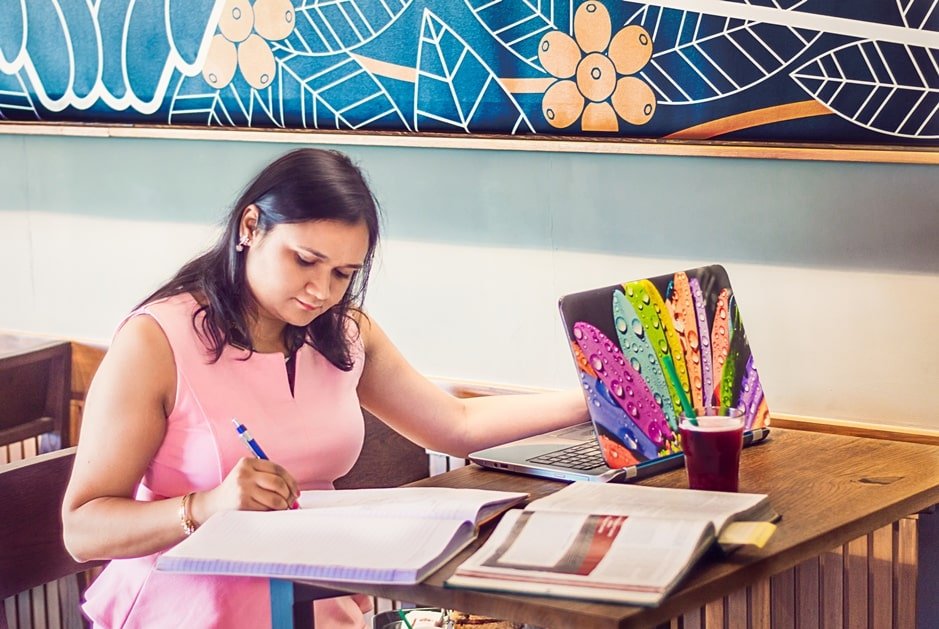 Q2) How did the idea for your business/startup come about?
As already mentioned, the idea was to create a team of writers so that I could cater to bigger project requirements for my clients. I started my professional journey as a freelance writer in 2010 and by 2013, I was full-time into it serving several clients. Some of the old clients were from an academic domain which I used to cater to earlier but slowly dropped out as I want to move towards creative services. However, most of the clients I had at the time are still with me as regular clients who keep giving me projects every month.
While on one side, the reason why wanted to get into training was my own challenge of not getting writers, my real reason to take the bold step of setting up a full-time academy was driven by the needs of my clients who were also facing the same challenge. In the market, there were many writers who could serve the writing needs but not in the way of a creator with a capacity to be original.
While clients were more than willing to give me bigger projects that involved complete website content development, yearly marketing strategies, and even full content development for the whole organization as well as its clients, I did not have the bandwidth to serve them on such a large scale.
I tried a few writers from the market to deliver articles to my clients and my clients returned calls saying that they know that the articles were not written by me. They would say, 'I do not have your magic'. They would send me articles written by other writers associated with them and say, 'Add your magic to it'. With a few strokes of trials, it was clear that if I had to have more writers in my team, I had to train them.
So, I decided to venture into the academy space and build a system of creative learning that was the need of the time.
Q3) What was your key driving force to become an entrepreneur?
I am a story-teller and an idea person. I always was and I loved to experiment with strategies. Being in a corporate job, I was not able to enjoy the freedom to make decisions especially when my ideas were unconventional.
However, my passion for research and writing was so important for me that despite working on profiles like marketing and business development, I ended up pushing research projects and created a space in that even in jobs.
In my starting years, I worked with several companies but 2 of them – AIS and HCL did offer me some freedom to explore myself and learn a lot about how businesses worked.
There were a few reasons that pushed me to take the move :-
Since I was a kid, I always had a dream of having something of my own as no one in my family or even generations was in business
I was passionate about research and writing but I was working on a business development profile that could not retain my interest for long
I wanted to enjoy the freedom to learn, experiment, and make creative decisions which I could not do in a job
I was fond of meeting new people which gave me an opportunity to connect with many entrepreneurs. I was moved by their passionate stories and wanted to be like them
Last but not the least, I wanted to do something big, so big that it could change not just my life but can transform the world.
Transforming the world of education is the dream I still have and the only future will tell how diligently I would be able to work towards it and when I will able to achieve it. My journey of learning and development is ON!
Q4) How did you come up with the name for your business/startup?
It was actually simple and I was lucky too. A writing academy was something I wanted to set up and since, I wanted to take it to the global level, the obvious name clicked me. When I searched for it online, I discovered that there was no such academy that existed in the same name or was offering the same services under the same name so I quickly registered the domain and built a website.
Q5) What service(s) or product(s) do you offer/manufacture?
GWA provides:-
Customized training programs with a job guarantee to content writers
Personal branding coaching to working professionals, self-employed professionals, and entrepreneurs.
Marketing team transformational programs and communication strategy training to corporate.
Website development, marketing strategy, and content creation services to SMEs
Book writing and authorship coaching for aspiring authors with additional services beginning from conceptualization to publishing guidance to marketing.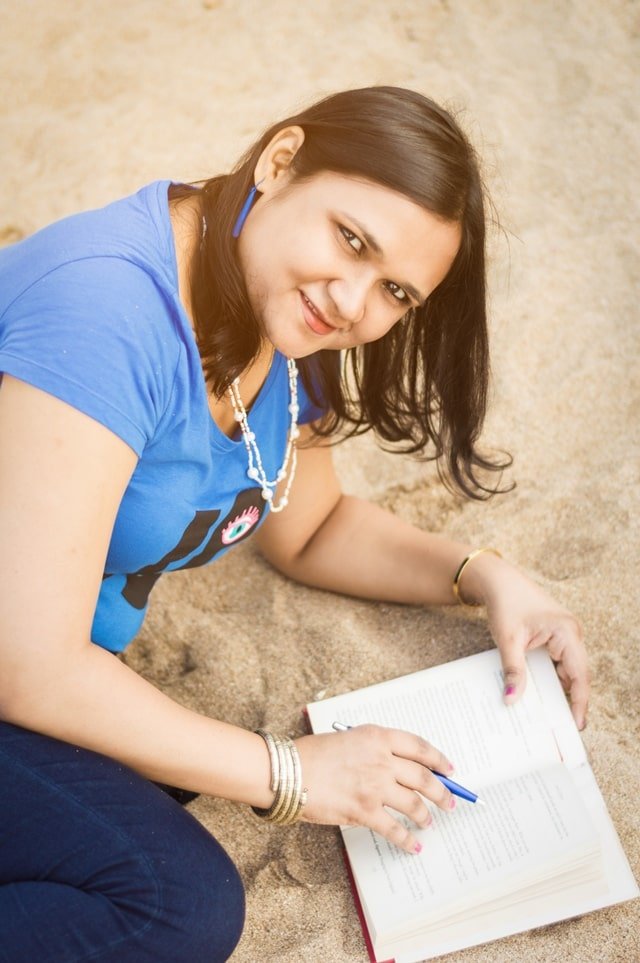 Q6) Why should people choose your product/services?
I have some exclusive programs like Personal Branding Coaching, Content Writing Training with Employment Guarantee, Author Development program, and End-to-end development services (Strategy, website development, designing, writing, and marketing). Each offer has its exclusive advantages.
The training we provide for writers is not like other training programs that only teach you the basics of writing and provide some practice assignments. Our programs provide training on not just writing but also include mind-set development and professional skills. This means that any learner who joins us emerges as a professional ready to be employed as a freelance writer immediately.
And to further support this journey, we provide them guaranteed assignments from GWA as soon as they pass out. Our students have experienced transformation in themselves as writers and professionals which has created an edge for them. Since we are focused more on marketing and branding elements, our courses are designed to prepare a brand out of every student who is ready to launch oneself in the market.
We have students who were able to set-up their own content agencies within 2 years of passing from our academy. Our sincere students have been able to acquire client projects in the range of 60k to 80k within 45 days of completing their courses in addition to our projects.
Our personal branding program follows the same philosophy of transformation as our writing programs but has more professional elements like branding, marketing skills, technical skills, and funneling embedded into the program. Our coaching takes professionals through a 360-degree transformational journey that helps them create a brand out of their names in the digital space. The specialty of this program is that it doesn't only cover the sessions for learning but it is a hand-holding program that not just guides but assists the learner till the other end where a professional emerges out as an influential personal brand.
Our end to end development services add convenience to our customers as they can find everything they need in the content and development space at GWA. Whether they want to develop content for their digital marketing, create lead magnets for corporate branding, develop websites, or get writers for different needs that could be academic, business, creative, marketing, technical, or copy writing, they can get it all at GWA.
The corporate training program is designed after sensing the need of the market and is already delivered to some of our SME clients. The program prepares the marketing and creative workforce of an organization to deal with marketing challenges and align themselves towards business goals. The program also includes psychological tests, discovery sessions, mind-set development activities, conceptual lessons, practice exercises, and live projects exclusively designed for the organization.
Q7) How do you market your business, and which tactics have been most successful?
I have always believed in marketing and that has been my primary mode of client acquisition. Most times, I am only spreading awareness and doing selling through incoming inquiries and referrals. However, for GWA training programs, I use digital marketing, branding, and webinar workshops for marketing.
Our approach has always been educational and experiential where we run free experiential workshops for aspiring students after which we are able to build trust in them. Students who seriously want to get inside later join us in the journey. We have never done hardcore selling but only marketing and branding. Experiential marketing has always been successful for us as students, companies, and professionals are able to see our potential. In services, we follow the branding and digital marketing through popular media platforms like LinkedIn and Justdial that are our primary channels for customer acquisition.
Besides this, we do a lot in content marketing and branding space and keep experimenting. Some of our marketing initiatives were Personal Branding Newsletter, Mega Learning webinar series, Book Reading Boot Camp, Story Writing Competition, Writers Face-Off Activity group, and Creativity Lab Open sessions.
Q8) What risks are you facing?
Risk is a part and parcel of any business and in our business, most risks are related to payments. With new clients, we often struggle to get full payment. In the content development space, most companies are unwilling to give advance payment to writers which creates great risk. I have learned it the hard way by losing a significant amount of money when clients refused to pay a few installments after deliveries. Thus, I have created a protocol for my company that I take no projects without any advance.
If at all I would work without advance, it would only be for my old clients who I can trust. If I get any new opportunity where a potential client is refusing to pay any advance, I choose to not take the project instead of taking the risk.
Despite these payment strategies, we still face problems of delayed payment and at times, the last installment is not received from the client on one-time projects. However, this is the case with most organizations in the SME space so for now, it is not very grossing a concern but yes, it does affect our accounting.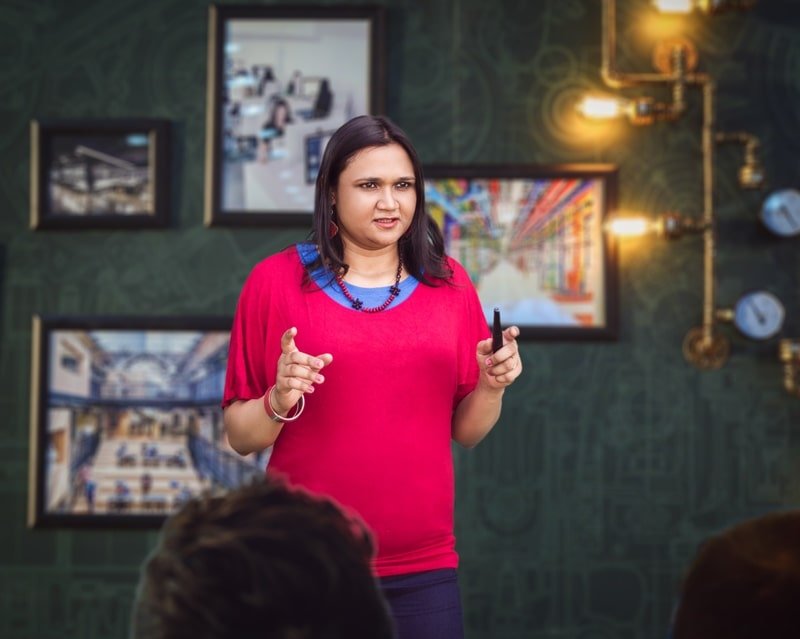 Q9) Did pandemic (COVID 19) affected your business? if yes how?
Being in the digital space, COVID 19 was actually helpful for us as more people opened up to online marketing, and developing content became more important than it was ever. In 2020, we were able to acquire 25 new clients.
Q10) Have you considered any alliance/partnership/funding?
I did initially think of trying to find investors when I was planning to go large scale but now I can see avenues to earn enough money from my own business that I can use to scale up. Of course, this means I would be going a bit slow but considering the risks that are looming outside, I want to be safe for now. But if I get an opportunity to receive funding, it would be great. For now, I want to stick to my current plan of doing it all by myself.
Not in the financial space but I do have multiple partners in the delivery space. GWA has an exclusive partnership with EnlitenIT which is a 14-year old IT consulting firm from Mumbai. Their team has developed my personal branding website and is also helping me revamp GWA portal. For our clients, their team provides website development, designing, and mobile application development services. I have more partners in other areas of development and marketing space but most of them are freelancers.
Q11) What are your responsibilities as the business owner?
As a business owner, I am responsible for developing services, creating strategies, providing training, guiding freelancers, training partners, marketing, acquiring clients, and coordinating or managing customer service. Actually, it is difficult to draw a line as I end up doing everything that my business is about.
Q12) How many hours a day do you work on average & can you describe/outline your typical day?
I am working all the time if not doing anything else. My business is born out of my passion and love for writing, research, and training. How can I stop doing what I love to do even for a single day? The choice is completely mine and the time is also reserved as per my plans. I like to keep myself busy so I keep doing something. If I have no work, I will keep coming up with new ideas for innovation and development or I will keep learning new things to add more to my pack of knowledge.
Q13) What is your greatest fear, and how do you manage fear?
I fear nothing except life-threatening situations like COVID 19, a terrorist attack, or an accident. I am always ready to deal with any situation that comes in life. I actually don't think of fear but just keep living and pursuing my dreams. Whatever is going to happen will happen and when it happens, I will have to anyways find a way to deal with it so why fear. But yes, on the personal front, my love for my kid does create some fear as he is very young but that is a universal fear that every parent has.
Q14) What comes first for you money or emotions?
Emotions for sure because I could never go on doing a job that did not make me happy even if it had good earning opportunities. I am a heart person and I have shaped my life in such a way that 90% of the things I do even for business are things I love to do.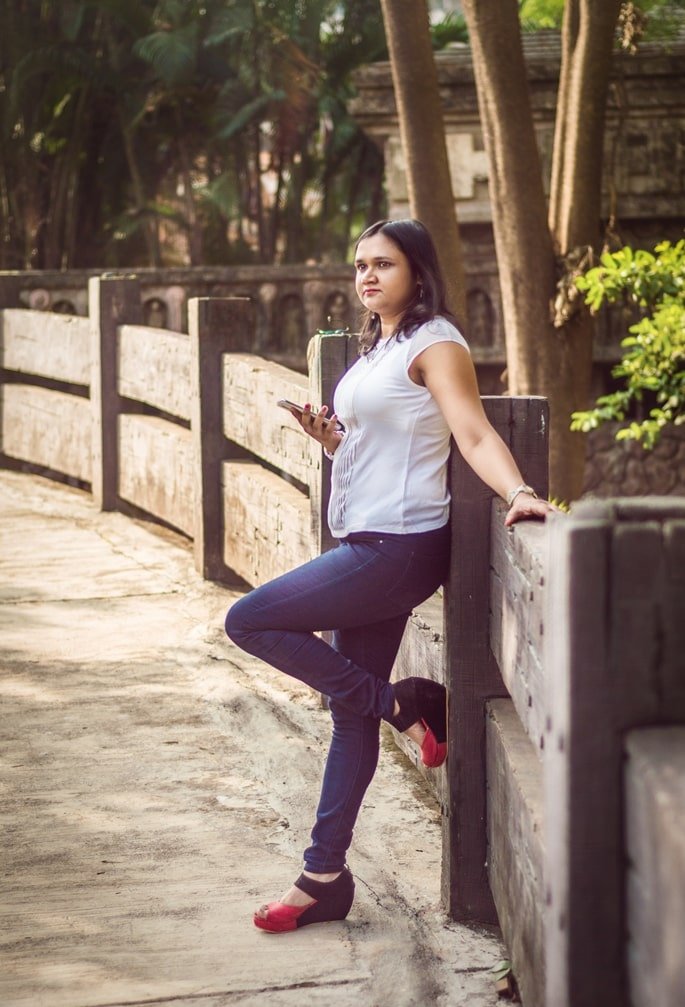 Q15) Tell us about your early life & How has being an entrepreneur affected your family life?
As a kid, I was very different from what I am today. When I was young, I was shy, scared of people, hardly had friends and I was good at nothing. I wasn't even good in English. I never wrote except for my class notes. I was zero in sports and did not participate in extracurricular activities. In short, I was invisible and my classmates would call me 'a silent zone'.
I was so shy that my family thought I would never get a job in life so they wanted me to become a teacher. Becoming an entrepreneur was impossible. But I was never a person to follow blind but always someone to take a decision on her own despite the shyness.
I changed, actually transformed over the years but my family still doesn't believe in my entrepreneur side. They still want me to do a job so I can be more stable. My family is of job-mind-set but I want to be self-employed.
No one in my family ever was in a business except for my Mom who tried doing it for a while after my dad expired. So, it is a bit uncomfortable when I talk about business at home yet, they are supportive. I could be good at handling a lot of things as a professional writer but when it comes to home chores, I am pretty lazy so having a family that is very active on that front is a boon for me.
My family life is good except for the mismatch of thinking. But whatever lacunas are there, my kid is able to fill. My 7-year-old boy has the happiest face on earth. Be it any situation or any level of distress, one smile on his face, and I am tickled. He is a true copy of me, not because I made him like that but perhaps genetically. My kid is a mini-version who loves books, reading, and science.
He enjoys all the experiments I do for him like the creation of his photography portfolio, putting together videos, creating a newsletter in his name, creating new games for his learning, writing books exclusively for him, and recently, I started with a website in his name – The Science Fan Yajat.
Q16) What piece of advice would you give to college graduates who want to become entrepreneurs??
College time is the best time and a fresh mind is the best mind. I remember the level of enthusiasm and energy I had when I was in college. I could never be matched today. You are in a stage where risks and limitations are minimum. Entrepreneurship may sound like a big move to you but if you start today when your energies are at their peak, there is no doubt that you will rise above everyone around you pretty fast.
But one word of caution – the young mind is very volatile and likes to explore so you may start something and then, get bored, jump to another thing and then, keep trying multiple things. A lot of time would get wasted in experiments.
At our age, we are stable in our thinking and we do not keep jumping. We are in a phase where we want to settle down. For young graduates, setting down is never the appeal but growth it. So, I would recommend you to have a coach or a guide by your side when you are walking on a professional path, so you can learn to focus and stick to one stream or business for long enough to grow.
Also, if you get a wonderful idea for a business and even get funding, do not start throwing money in experiments. While you want to focus on ideas and growth, try giving accounts to someone elder in your family or hire someone from outside to keep a tab on your expenses. You can fly high with your ideas but the direction is also important which only a mature mind can give you.
So, my advice for young entrepreneurs is to have someone older in their lives for guidance, someone who can help in organizing their wild ideas.
Follow Her @
Follow Global Writers Academy @
StartoCure is the online entrepreneurial magazine platform, where the team brings you Interview & Stories of Entrepreneurs, Inspirations, Influencers, Startups eco-system & Change-makers. StaroCure also committed to bringing resources, research reports, funding reports, and analysis of the startups, as well as profiles of great businesses & entrepreneurs from all over the world.
Note: If you have a similar story to share with our audience and would like to be featured in our online magazine, then please click here & follow the steps, we will review your story and extend an invitation to feature if it is worth publishing.
You may also like: