Deepmala Rath is the Co-founder of Dezinefy, a B2B platform that connects freelancers who are experts in 3D visualization in the interior industry, with design studios and independent designers. After finishing her graduation as a civil engineer in 2009, she started working in the designing field as she always wanted to choose to design as career. In the next ten years job period; she carves herself more in the design field.
Being in the industry for over 10 years, she has worked for multiple corporate & E-commerce designing companies. As there are enough companies solving the problems for customers, she wanted to solve a few ground-level issues for designers who are the backbone of this industry. She has co-founded a designing firm called; Dezinefy. Today we got a chance to interview her, Let's know more about her & her startup.
We hope this can inspire you to become a successful person too! It is worth listening to a successful entrepreneur or to people who share their success stories? We can significantly learn many things from the experiences of them, by listening to their story.
Excerpts from our exclusive interview with her:
Q1) Tell us a little bit about your start-up and your journey, please;
Graduated as a Civil engineer who always wanted to take up designing as a profession, I completed my engineering but immediately jumped into the field of designing through an internship after pass out in 2009. There was no looking back after that. My first five years were invested in learning and upskilling in the design field which was enriching and at times enervating.
Having started as a freelancer followed by bootstrapping to a proprietary firm, my venture continually challenged me out of my comfort zone. There were times when I had to play the role of a designer, 3D visualizer, and also project manager being a sole proprietor. Be it attending hours long client meetings, preparing designs, or execute ideas at the site, I've done it all.
What kept me going was my insatiable curiosity and love for my profession. This is my world and I cannot imagine myself in any other industry. Five years later, I joined the corporate world which was a unique chapter in my career.
That saw me evolve from designer, design manager to eventually a business strategist.
Today I have more than a decade of experience with well-rounded learning across the field, and I am completely prepared to explore the less explored startup world in the B2B sector of interiors. So here I am carving my way out through Dezinefy.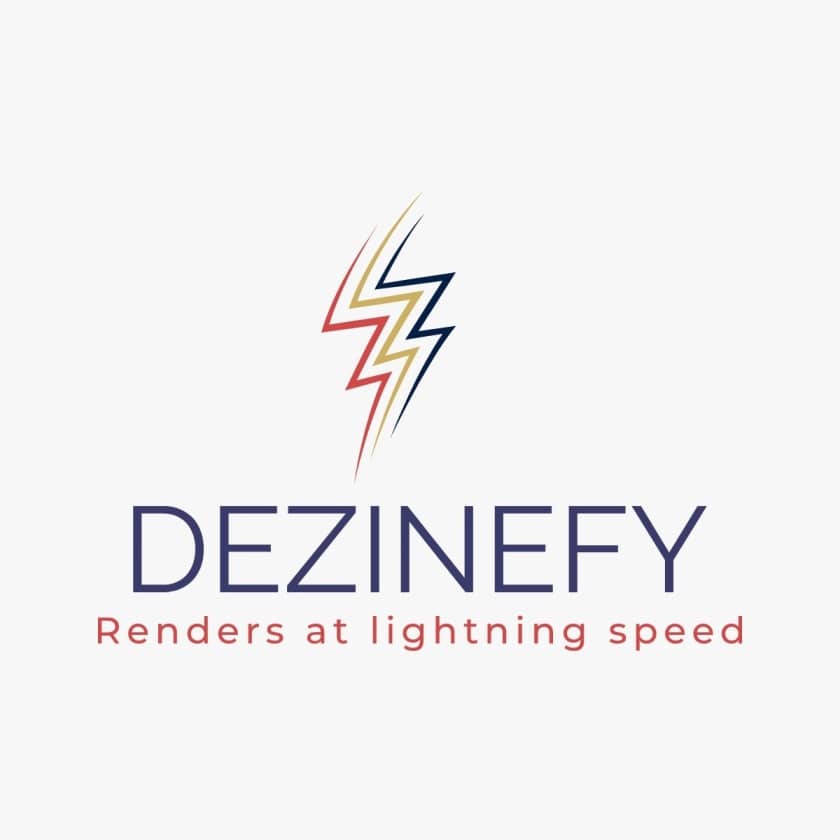 Q2) How did the idea for your business/startup come about?
Being in the industry for over 10 years now, I have worked for corporates like future group (Hometown), Mansion, Arrivae and several E-commerce designing companies like Homelane, Livspace etc. The general trend is to have a junior designer at back-end dedicated to a senior designer at the front end, who do their respective roles to complete a project cycle of designing.
The problem in such a setup are as follows:
1 – Inefficiency of managing the designer's timeline and bandwidth as their work output is dependent on the project given in hand.
2 – Fluctuating work pressure on 3D visualizer from sitting idle at times to working day and night to meet delivery deadlines
3 – High overheads of having in house junior designers on the payroll
4 – Waste of time due to back and forth coordination and communication to achieve desired results, as there is no set process of input
5 – Limited growth opportunity for designers who cannot sell or communicate, stay stuck at a particular salary range in spite of years of practice.
Apart from this, there are 3D studios that undertake 3D modelling and rendering services but are expensive and only cater to niche customers.
As there are enough companies solving the problems for customers, I wanted to solve a few ground-level issues for designers who are the backbone of this industry. Starting from 3D visualization, there are many more solutions coming up at Dezinefy all focused to cater to the problems of designers and making the whole process easier for them.
Q3) What was your key driving force to become an entrepreneur?
My time in corporate while steeped in learning never gave me the kick I got when I was in charge of my own venture. Although I knew there was a lot to be learned from the industry through the corporate world being at a job, I always felt that my potential was underutilized. There was a nagging itch to push my boundaries, more so after completing my certification course from IIM Kozhikode.
Hence, after completing 10 years in the industry through the corporate lens, finally I took the plunge into entrepreneurship and in my second coming, charted out an idea that was rooted in collaboration at scale.
It was also the time to contribute to the industry through whatever I had learned, starting from solving one small problem at a time. I wish to bring a good customer experience for designers, who are whole and sole of it!
Q4) How did you come up with the name for your business/startup?
It was very easy for me to come up with the name, as I always knew this company is made by designers and for designers !.
The services that we execute are through 3D designers specialized in residential and our customers are interior designers specialized in residential. Hence Dezinefy was an appropriate name that came to my mind, which the sellers and buyers of our service would relate to.
Q5) What service(s) or product(s) do you offer/manufacture?
It's a B2B E-commerce platform for the exchange of 3D design service and much more, amongst freelancers in the interior industry and designers who own the whole interior designing cycle of sales to execution. Expert 3D visualizers are sellers of their services, whereas customers are designers who either own a business or practice freelance designing and cannot afford to have their own in house junior designers all the time."
We offer these service at a cut-throat price and ease of access through our platform so that designers can scale from doing 2 -10 projects month on month.
freelancers can at other hand earn 30-40 k doing remote work from anywhere by extending their 3D service to these designers.
Q6) Why should people choose your product/services?
It's a very good and crucial question,and I always ask this to myself to ensure I am myself convinced with the answer as a customer.
Although there might be multiple companies who copy the model or offer competitive services at our price in the future, as of date there is no such company that offers 3D visualization service for niche interior design customers at such price, time, and convenience. The beauty of the model is, we have structured it in a way that, it works like a 3D generating machine 24×7 and the more the scale, the lower would be the prices.
The platform extends the convenience of placing an order in a fraction of a minute and all orders irrespective of their size and quantum of work, are delivered in a single day. We would make sure that we keep improving the service, price, and stay ahead of the competition always in this area.
Q7) How do you market your business, and which tactics have been most successful?
Most of our marketing is based on digital and social media currently. Apart from that our network of designers, referrals, and word of mouth works well. However, when it comes to tactics, there is only one that works best. Customer retention and repeat orders. We focus on ensuring that once a customer has tried our service, would refer 10 more and never have to look for an alternative option.
If our customers are happy and satisfied with the service, acquisition of new customers would be very easy and less expensive naturally. And I am happy to say that we have seen zero attrition so far.
Q8) Did pandemic (COVID 19) affected your business? if yes how?
Dezinefy has emerged during the pandemic as a result of two major problems. Like any other industry, in the interior design industry, there were a huge number of skilled junior designers, freelancers, and 3D visualizers lost their jobs (as they do not bring direct sales and revenue) as a result of layoffs when the pandemic hit. They either had to take up jobs at a much lower salary or manage with few freelancing part-time work.
At the same time, practicing designers, architects, and studio owners could not get a helping hand and had to take care of the majority of business roles on their shoulders. The designer had to do their own 3d, 2d, site visit, sales, and project management. We realized that this is a start and these problems are going to stay for at least some time and any solution that can help both the parties could actually become an industry norm in the future, to change the way companies function.
The solution to this was to give the freelancers a source of income by offering them a platform where they could practice their skills and earn from it."
Whereas for designers who now had to maintain a lean team and could not afford to have a helping hand for the tertiary task of designing, there was a need for a reliable partner to whom they could outsource these activities at affordable cost without spending extra.
That's when Dezinefy comes to the fore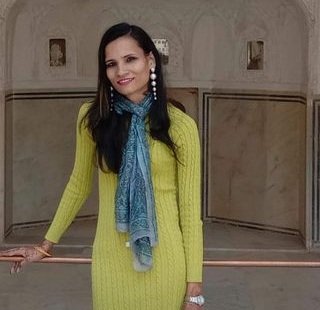 Q9) Have you considered any alliance/partnership/funding?
Yes, I have. But it's very difficult to find the right one, and I am waiting for it. It's matchmaking that you need to do for your business interest, goals as well as approach.
Funding in specific is yet to be explored in the future, as this model is not capital heavy and as of now, I have bootstrapped. I would love to make it a successful revenue-generating machine and then explore to partner with a suitable investor.
The field of alliance that I am particularly exploring are- tech partners, accelerators to boost sales and anyone who understands this field better than me.
Q10) What piece of advice would you give to college graduates who want to become entrepreneurs??
The best and simple piece of advice would be to follow your passion. But it's actually not so simple to follow. There comes challenges and hurdles, especially when you know what your passion is, but do not know how to monetize it and turn it into a successfully running business.
So here are three practical advices in short to focus on, according to me-
Gain field knowledge in your field through,mentors/experience/incubators
Find your motivation and nurture it constantly to make sure you never deviate from your plan/goal
Be a problem solver and learn to be flexible for adapting and overcoming the challenges on your way.
Follow Dezinefy @
Follow Her @
StartoCure is the online entrepreneurial magazine platform, where the team brings you Interview & Stories of Entrepreneurs, Inspirations, Influencers, Startups eco-system & Change-makers. StaroCure also committed to bringing resources, research reports, funding reports, and analysis of the startups, as well as profiles of great businesses & entrepreneurs from all over the world.
Note: If you have a similar story to share with our audience and would like to be featured on our online magazine, then please click here & follow the steps, we will review your story and extend an invitation to feature if it is worth publishing.
You may also like: