Abhishek Simon is the founder & CEO of Girlsoutlay, a social media where females can buy a product and a seller can sell his/her products. It is a platform specially designed for women entrepreneurs who want to make money online. His mission is to provide income opportunities to more than 1,00,000 women entrepreneurs in India before 2021. Today we got a chance to interview him, Let's know more about him & his entrepreneurial journey.
We hope this can inspire you to become a successful person too! It is worth listening to a successful entrepreneur or to people who share their success stories? We can significantly learn many things from the experiences of them, by listening to their story.
Excerpts from our exclusive interview with him:
Q1) Tell us a little bit about your start-up and your journey, please;
I started my Startup Journey recently this year only. As I studied the women items market and their day to day struggles. So I thought to create a platform that will give our society a place to shop as per their needs and wants. And I hope this decision of mine will change the society and lives of women entrepreneurs.
Q2) How did the idea for your business/startup come about?
I have got to know about the women's market sense as online businesses are flourishing and becoming a benchmark. So I combine social media and e-commerce on a single platform. And wishing to give a new experience to my customer's no matter they are boys or girls. Anybody can do shopping from our platform for a wide range of products. And many new features will be coming soon.
Q3) What was your key driving force to become an entrepreneur?
I have a dream of becoming a businessman since my school days. And starting a big business is not possible for me but to have a start from small is very much needed. That will help to hit big and to change the working pattern of the e-commerce industry. So I am positive about the concept and want to give my customers satisfied with the service and experience of hassle-free online shopping.
Q4) How did you come up with the name for your business/startup?
I was thinking about the massive collection or I should say making an online shopping mall. With remote access for everyone. So after researching the business and finding the niche I decided to execute this project and want the support of the people of our nation.
Q5) What service(s) or product(s) do you offer/manufacture?
We are the bridge between our customers and sellers working with us. The women entrepreneur who are struggling to get more sales in there business we are giving them a platform to make themselves financially independent and more powerful.
Q6) Why should people choose your product/services?
Because we have a unique taste in every segment of the market. I.e:-
Jewelry
Accessories
Footwear
Clothing & more.
This is lacking in the Indian e-commerce industry where buyers can find all the items at one place at a reasonable cost with a large variety of items i.e online shopping mall.
Q7) How do you market your business, and which tactics have been most successful?
Working on quality will give what we want i.e success. Our prime focus is to maintain quality and have to reach more and more of our valuable audience through digital marketing and many other advertising tactics. Our main focus is to market our business by giving quality products and services along with back to back customer service provided from our platform that is the main goal of our business.
Q8) What risks are you facing?
We are having trouble with courier services according to our needs. That needs to be sorted out as early as possible.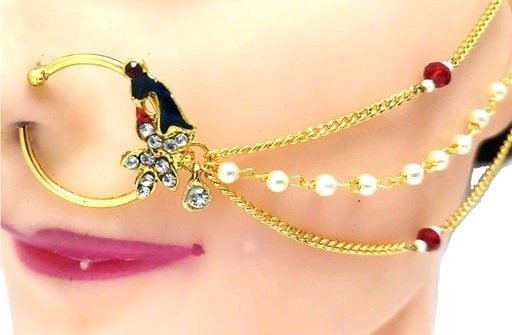 Q9) Did pandemic (COVID 19) affected your business? if yes how?
The process for which we thought would get completed early took 5 months because of the COVID19.
It delayed the launch of our business.
Q10) Have you considered any alliance/partnership/funding?
No Right now we are working as a sole proprietorship firm.
Q11) What are your responsibilities as the business owner?
To give our customer's the joy of shopping and comfort at their doorstep for every item we deliver.
Q12) How many hours a day do you work on average & can you describe/outline your typical day?
Mainly 12 hours a day.
Q13) What is your greatest fear, and how do you manage fear?
Fear is the brother of failure so I don't much worry above fears in my venture.
Q14) What comes first for you money or emotions?
The experience of our customer's towards our brand.
Emotions and money are two different things. You can't be emotional with business. Business runs on numbers and logic. Life runs on emotions. I am emotional towards my family, friends, and my team.
Q15) Tell us about your early life & How has been an entrepreneur affected your family life?
Early life was fun and I had a vision of becoming the first millionaire of our family. That is still on my head.
Q16) What piece of advice would you give to college graduates who want to become entrepreneurs??
Just focus on your idea and keep on working. No matter who is around laughing or making fun of you.
Find an adult mentor. A responsible adult knows what is best for your well-being. Even if you have to sacrifice your reputation with your friends, draw close to an adult who you know has your best interest at heart.
Like I have found my mentor Bhavpreet Soni early in my life. Bhavpreet Soni has helped me whenever I feel down or I got stuck some where.
Follow Him @
StartoCure is the online entrepreneurial magazine platform, where the team brings you Interview & Stories of Entrepreneurs, Inspirations, Influencers, Startups eco-system & Change-makers. StaroCure also committed to bringing resources, research reports, funding reports, and analysis of the startups, as well as profiles of great businesses & entrepreneurs from all over the world.
Note: If you have a similar story to share with our audience and would like to be featured on our online magazine, then please click here & follow the steps, we will review your story and extend an invitation to feature if it is worth publishing.
You may also like:
6