Dr. Shweta Singh is the Founder & CEO of Ennoble IP, and the Women Innovation & Entrepreneurship Foundation (WIEF). She is a first-generation Serial Entrepreneur, Mentor, Ange-list, Wealth manager, Advisor, and guide to many tech-based startups & SMEs. She is actively involved in supporting women-based startups & business ventures. She has been continuously mentoring women entrepreneurs and supporting them dedicatedly to build strong Women empowered startups ecosystem. Today we got a chance to interview her. Let's know more about her & her entrepreneurial journey.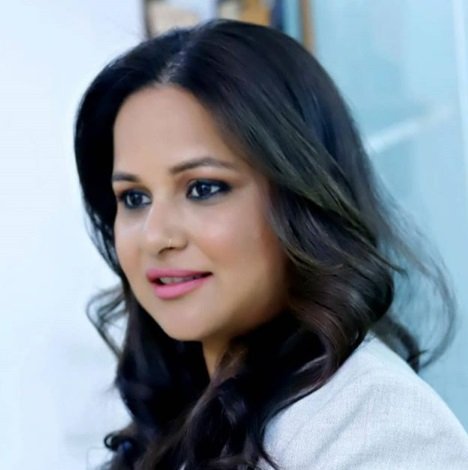 We hope this can inspire you to become a successful person too! It is worth listening to a successful entrepreneur or to people who share their success stories? We can significantly learn many things from their experiences of them, by listening to their story.
Excerpts from our exclusive interview with her:
Q1) Tell us a little bit about your start-up and your journey, please;
Ennoble IP provides a one-stop solution to start-ups and SMEs with its core areas of expertise in Patent, Trademark, Design, Copyright, Commercialization, and Training.
Talking about my journey, society had a monotonous thought that women can never become successful entrepreneurs and I decided to prove them all wrong & break the prevailing monotony of society with an idea that no woman should face the problems of lack of exposure & awareness in their professional journey because of being from a small town.
Q2) What was your key driving force to become an entrepreneur?
The idea of becoming an Entrepreneur surrounded my mind ever since my childhood but due to the lack of exposure & awareness, a proper map to reach that goal was missing. After the completion of my master's I served the industry for close to 5-6 years post one fine day, I decided to start my entrepreneurial journey without a second thought with an idea that no woman should face the problems of lack of exposure & awareness in their professional journey because of being from a small town.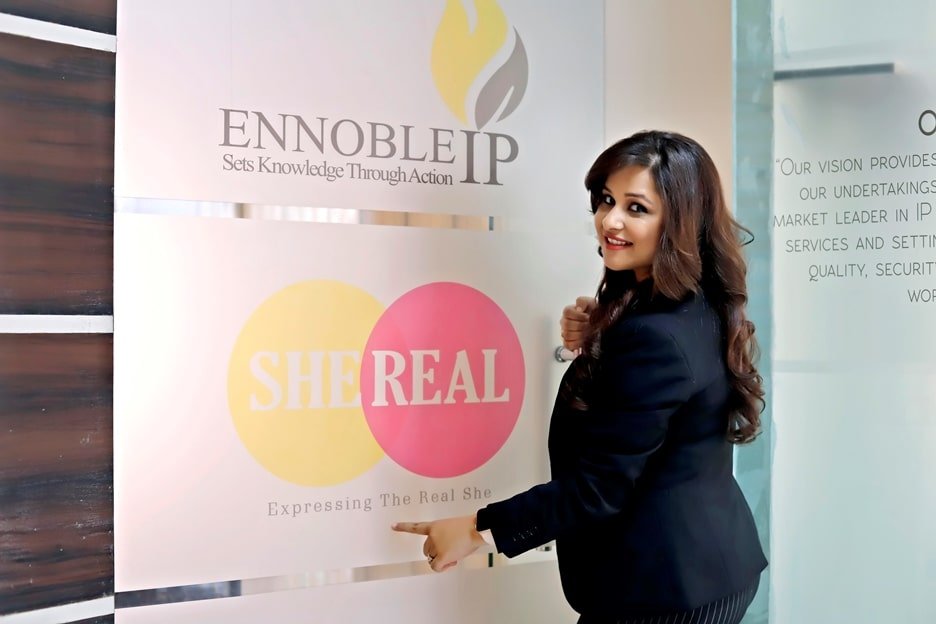 Q3) How did you come up with the name for your business/startup?
We took around 4-5 months to decide on the company's name as I wanted it to be very different and unique and something which should reflect the company's vision and since our vision was to help Indian firms in a unique way, therefore basing the name on a noble cause after a rigorous mind mapping I came up with "ENNOBLE IP" which was a combination of noble work in an innovative way.
Q4) What service(s) or product(s) do you offer/manufacture?
We provide quality solutions to protect IP assets & intellectual property management at a reasonable cost. Ennoble IP along with providing IP protection services also handholds them throughout the process starting with the research upon their patents, trademarks, copyright, and designs.
Q5) Why should people choose your product/services?
Our services are considered A+ according to the feedback received from all the clients that we have worked with. Our services are delivered at a cost that is unmatchable in the market.
Over the past years, we have always considered our clientele as our family and we have worked as one single team towards the betterment of organizations/ institutions as a whole this is why we believe that we should be on the top priority of consideration when it comes to services related to Patent, Trademark, Design, Copyright, Commercialization, and Training.
Q6) What risks are you facing?
According to my, probably the only major risk I have faced was the choice to select entrepreneurship over a job. Entrepreneurship is certainly not everyone's cup of tea but my belief in the saying that "Success comes only to those who convert their challenges into opportunities and never give up" kept me driven towards the idea of becoming an entrepreneur. Other than that whatever comes in my way of work, I make sure to convert them into new opportunities for the future.
Q7) Did the pandemic (COVID 19) affect your business? if yes how?
To start with, the survival of our company during this pandemic was a really tough task and also was one of the biggest challenges that we had faced to date. It was due to the strong strategic planning of the senior management that helped us survive.
There was an adverse impact on the business but we made sure to support our team and our team in return reciprocated the support with their hard work, zeal, and teamwork.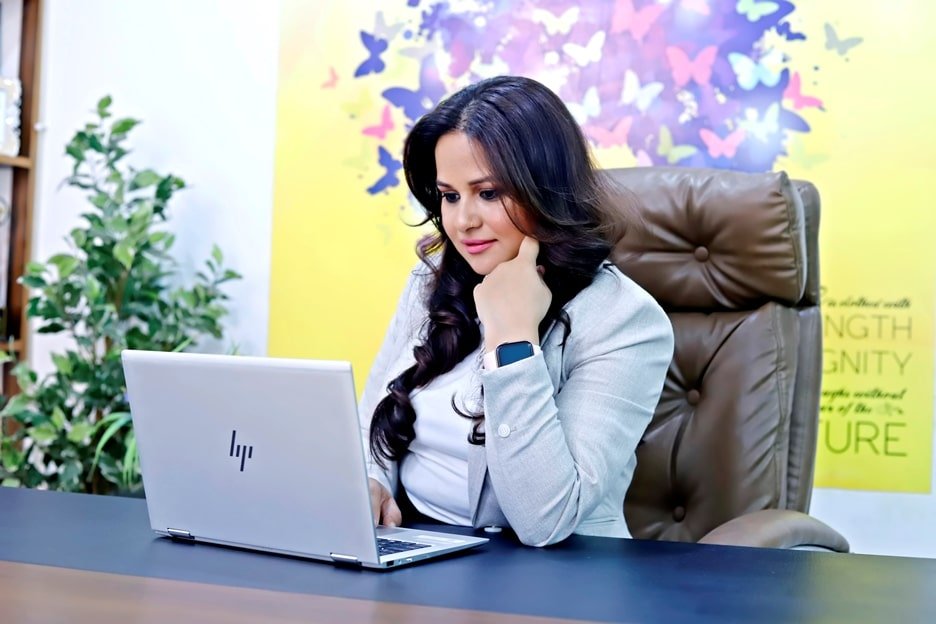 Q8) Have you considered any alliance/partnership/funding?
At present, the organization is completely self-funded with no partnership/ funding/ alliance. As we have been growing at a strong pace, we haven't entertained any funding till now but in the future in order to capture the global market, we might be open to funding & partnership.
Q9) What are your responsibilities as the business owner?
It is rightly believed that a work that is designated to a woman is executed with honesty & perfection. Following the same notion, I have been trying to discharge my duties with complete & honesty, dedication & perfection and so does my team. One thing that I have always said & preached about is that an actual leader is one who empowers & not one who just imposes & assigns work.
I try and empower the entire team with the work given to them with complete trust and believe that they shall complete it with perfection and at the same time keep them motivated & driven towards their work.
Q10) What is your greatest fear, and how do you manage fear?
The greatest fear that I have is that whatever I have achieved should never go to my head and to not let that happen I keep my values & ethics on top priority. I keep myself busy with work & keep pushing myself and the entire organization towards a better & bigger side of the industry.
Q11) Tell us about your early life & How has been an entrepreneur affected your family life?
Born in a middle-class Rajput family in Jaunpur, I was a lady born to lead. Education had always been my first priority. I completed my Graduation in Science and then did my master's in Biotechnology. Further, I went on to do my MBA followed by Patent Law.
It was after serving the industry for 5-6 years that I decided to choose entrepreneurship over a job. Yes, it was a tough decision to take being a woman and yes it has partially affected family life because becoming a leader takes a lot of commitment, devotion, and majorly time.
It was tough at the beginning to manage both my personal and professional life and it is no different even today. But with the passing time, I have made my priorities clear and I divide the time to be given to both lives equivalently.
Q12) What piece of advice would you give to college graduates who want to become entrepreneurs??
From my own journey, I have learned and realized that one has to take a stand for themselves without waiting for anyone's support. I feel what a person needs most is self-confidence. Sure, we may get inspired or influenced by the people we meet, or the stories we read, but nothing pushes you forward like the voice that comes from within, but ultimately, if you've to create something new, you've to work bottom-up with a strong vision.
As a woman, one suggestion I would like to give to all the budding women entrepreneurs is to work toward your goal without having any guilt of not giving priority to the list of things that a patriarchal system has created, always keep yourself undeterred and committed to your dreams and you are ready to face any kind of glass ceiling in the way.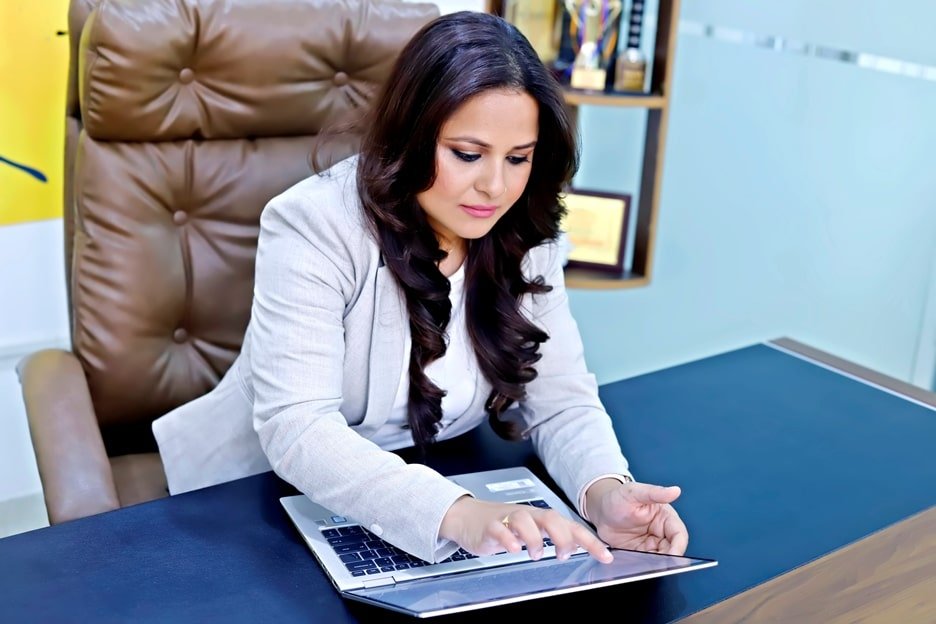 Follow Her @
StartoCure is the online entrepreneurial magazine platform, where the team brings you interviews & Stories of Entrepreneurs, Inspirations, Influencers, Startups eco-system & Change-makers. StaroCure is also committed to bringing resources, research reports, funding reports, and analyses of the startups, as well as profiles of great businesses & entrepreneurs from all over the world.
Note: If you have a similar story to share with our audience and would like to be featured in our online magazine, then please click here & follow the steps, we will review your story and extend an invitation to feature if it is worth publishing.
You may also like: