Nina Tranquet is the Chief Operating Officer (COO) of NovaQ Capital, a long/short investment strategy that merges information, innovation, and human skill to create value for our clients, trading in global financial markets using data science and next-generation quant technology. Also, Nina is a young mathematician, she loves to solve all the complex problems. Today we got a chance to interview her. Let's know more about her & her firm.
We hope this can inspire you to become a successful person too! It is worth listening to a successful entrepreneur or to people who share their success stories? We can significantly learn many things from the experiences of them, by listening to their story.
Excerpts from our exclusive interview with her:
Q1) Were you good at mathematics from a young age and did it feel natural?
Yes, from a very young age mathematics and solving complex problems were very interesting to me. I loved counting, the exponential function, equation, apply the theorems, and derive logarithmic functions.
Coming from a tiny village in Normandie, France, this interest pushed me to venture out to Paris to the University UPEC and afterward additional schooling from MIT. The teachings that I received had an emphasis on mathematics, artificial intelligence, machine learning, and financial engineering. All of which excited me.
Q2) What is it like to be a woman in a hedge fund business?
I have heard many stories from other women about trying to fit in the hedge fund business. For example, they were discouraged by their male counterparts as not having the staying power and resilience, not being taken seriously and ideas quickly dismissed.
Fortunately, this has not discouraged me from achieving my goals. It is true you must have a strong mind and believe in yourself in this business. At NovaQ Capital everyone is treated equally and there is a culture of unity no matter your gender or color.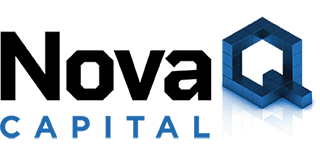 Q3) What was your employment criteria at NovaQ Capital?
We hire the best talents and the brightest minds in science, computer science, and mathematics, put them in a room, and give them the freedom to invent, invest, model markets and generate alpha. Applying their mind to modeling markets and making money.
Q4) How did you come up with the name NovaQ Capital?
Our name conveys the marriage between 2 concepts: Nova is the sudden appearance of a new star, Q represents quant, which describes the proprietary algorithms that power the firm's investment process and capitalize on machine learning, advanced mathematics, and artificial intelligence.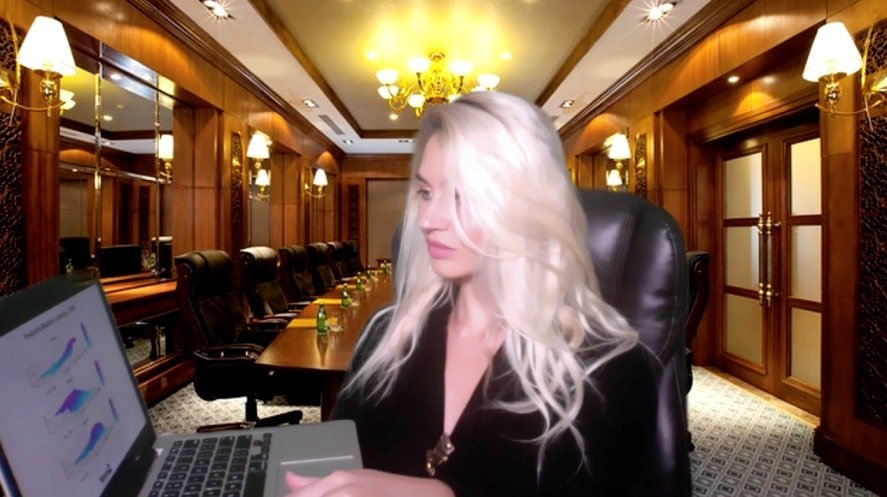 Q5) Tell us a little more about NovaQ Capital?
NovaQ Capital is a long/short investment strategy that merges information, innovation, and human skill to create value for our clients. We leverage advanced mathematics and statistical methods to synthesize large amounts of data to mine knowledge and alpha in unstructured data.
Using the most advanced techniques in data science, we are dedicated to finding the best ideas that are shaping and disrupting the world today and in the future.
Q6) What is the NovaQ edge?
We leverage our expertise in statistics and data science on big unstructured datasets to discover market anomalies and efficiently monetize them in a risk-controlled fashion. We follow a scientific method to take investment decisions powered by sophisticated systematic infrastructure.
We are global in scale but diversified across regions, connected to all major markets with seamless connections. We are prepared to leverage any trading opportunity presented in any geography, sector, style, or time horizon. Many hedge funds invest in an instinctual way with valuable instincts which possibly may be assisted by some data.
There is another view which by using a lot of data machine learning can be an incredibly powerful tool. Deeply applied scientific methods where all areas of the process of investing are transformed into the scientific hypotheses are tested with data. Using this strategy impacts our differentiation and focus giving us an edge. Machine learning is the best method anyone has come up with to algorithmically to find knowledge in unstructured data.
Q7) What piece of advice would you give to college graduates who want to become entrepreneurs?
Make sure whatever you are doing you love it and do not feel like work because you will have plenty of work that's for sure. It is time-consuming and it is imperative that you be attentive and concentrate solely on the tasks at hand. There is a lot of competition out there and the only way how to make it is to stay a step ahead. Never take your eyes off the ball. Believe in yourself.
Follow Her @
StartoCure is the online entrepreneurial magazine platform, where the team brings you Interview & Stories of Entrepreneurs, Inspirations, Influencers, Startups eco-system & Change-makers. StaroCure also committed to bringing resources, research reports, funding reports, and analysis of the startups, as well as profiles of great businesses & entrepreneurs from all over the world.
Note: If you have a similar story to share with our audience and would like to be featured on our online magazine, then please click here & follow the steps, we will review your story and extend an invitation to feature if it is worth publishing.
You may also like: