Anupam Dutta is the founder & director of Headway BPO Solutions, based in India and the USA. Overall he is responsible for Global Sales, Marketing, Partnerships, and Alliances, and the Transitions function for client engagements, along with Digital Solutions, AI, and RPA. He also leads the company's consulting service line, therefore overseeing all Transformation Services and Managed Services go-to-market activities, etc.
Prior to his current role, he has served multiple businesses including Insurance, Reinsurance, US Payroll, and his area of focus were Transition, Project Management, Six Sigma Quality, Finance, Operations, Performance management, Sales, and Program Management. He has been associated with multiple organizations including GECIS, XL Group, Quatrro. Today we got a chance to interview Anupam Dutta, let's learn from his experiences.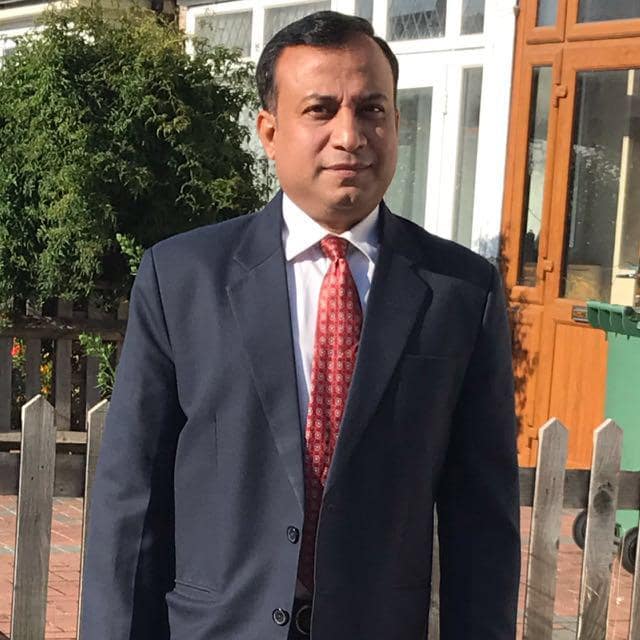 We hope this can inspire you to become a successful person too! It is worth listening to a successful entrepreneur or to people who share their success stories. We can significantly learn many things from the experiences of them, by listening to their story.
Excerpts from our exclusive interview with Anupam Dutta:
Q1) Tell us a little bit about your start-up and your journey, please;
Headway BPO Solutions is a young Organization; This month we are celebrating our 5th Anniversary. In 2016 we have started with 5 people in a small office. In due course we have grown, now we have 500+ professionals delivering services worldwide while managing 1250 plus Global Clients. We are based out of India but we have our strong presence in the US, UK, and Canada.
HBS is a leading service provider of tech-enabled support services. We offer a broad range of platforms and Contact centres, Cloud Accounting, Bookkeeping, Consulting, Software Development, HR & Payroll, Insurance / Reinsurance Service Delivery, Taxation, and business services to help Entrepreneurs/ MSME / Large & Mid-Size firms/individuals worldwide. We also offer Artificial Intelligence, BI Reporting, Analytics, Automation, and RPA based tech services. Our client based includes SME's and large businesses across the domain like Hospitality, Solar, Banking, Manufacturing, Healthcare, Telecom, Retail, Restaurant, Not-for-profit firms, and many more.
I have started my career with GECIS in 1996 as part of the Transition Team for the US and then moved to the Six Sigma Quality and Operational role. Overall I have spent over 25 Years in the Financial Services Industry, shared service set up, BPO & Captive Operations. I have served multiple businesses including Insurance, Reinsurance, Finance & Banking, US Payroll and my area of focus are Transition, Program Management, Six Sigma, Finance, Operations, Change Management, Risk Management, Performance management, and Sales.
My significant experiences are in successful off-shoring and outsourcing multiple complex F & A, Banking, and HRO processes in Organizations like GECIS, SCI, XL Group, Quatrro, and managed Clients across the Globe. Also got an opportunity of setting up a Captive Operation in India for Finance and US Payroll.
Q2) How did the idea for your business/startup come about?
Though the idea or my thought process was from the college days but due to various circumstances, your dream takes a back seat. It almost 25 plus years into this corporate sector, with a decent position with good remuneration, anyone will think twice before take any decision to chase the Entrepreneurship dream.
But at some point in your life, sometime you think about what next?
Let's do something different. Why to think for ourselves only? Let's create some opportunity for others. We have one life so not to regret at the later stage.
As I was part of the transitions, Outsourcing and offshoring so got little exposure to this field as well. India is a low-cost destination with a huge talent pool, so why not start service offerings or delivery from here considering Tier 2 and Tier 3 cities.
It will be cost-effective and create huge job opportunities for the local people. There is no right age or time to start something new. Once you decided Just move to follow your own path. So 2016, the inception year of Headway BPO. In 2017 we launched our US operation in the name of Headway BPO of America.
Q3) What was your key driving force to become an entrepreneur?
We all have one life, Do something different!
Dream Big and chase your Dream
Follow your passion
Flexibility as you want
Making a difference in this world
Satisfaction of doing something great
Help to grow yourself and others.
During my transition days, I have visited more than 17 plus countries, understood the culture and their need. Everywhere across the world there is an opportunity. Product or service offerings may be different but the need is the same. Today we are small but tomorrow through this journey we may fulfil and deliver the need for the world.
I am blessed that I have colleagues, friends, and family who are always with me and giving their support. Without this, it is difficult to move ahead. This is one of the biggest driving forces to lead this journey
Q4) How did you come up with the name for your business/start up?
After a lot of brainstorm within Groups, Friends and ex Colleague we came across the name "Headway" so the purpose of this when we are in a difficult situation, we are stuck up somewhere, with our joint little efforts let's make Headway…little move or making some progress together.
Q5) What service(s) or product(s) do you offer/manufacture?
Headway BPO …
HBS – "Your local transformation partner"
We are mainly into back end operations- Outsourcing, Consulting and IT and ITES. Our Core Domains are Finance & Accounting, HR Payroll ,ERP and Trainings
As we moved, we have added a few more to our kitties. Also, we have collaboration with World Leaders in their respective fields including AI Block-chain and Automation.
Considering the uncertainties it is utmost important for the Organizations to take a strategic decision to move ahead with the Digital Platform.
Post pandemic, we are observing that most of the Organizations are moving into a digital platform, our experienced professionals are tirelessly helping them to stabilize their process or bring them on-boarded.
Our Core Business Services Offerings includes:
Contact Centre
Finance and Accounting Services
HR and Payroll Services
Digital Transformation
Insurance / Reinsurance backend service Delivery  
Run-off
Training
Mortgage Services
ERP Solutions
Software Development
Consulting
AI and Automation
Block-chain technology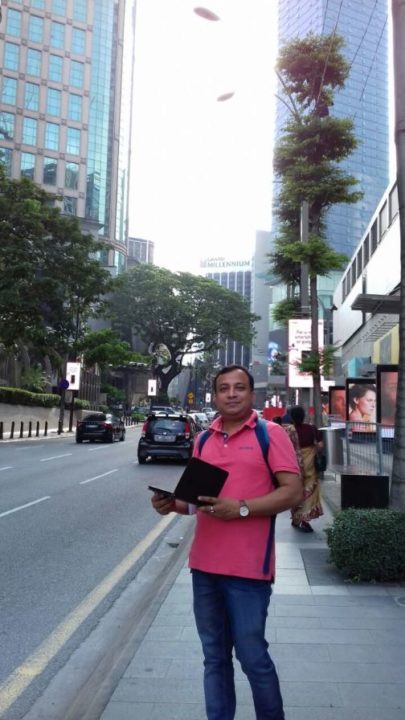 Q6) Why should people choose your product/services?
There are lots of reasons a client or people could choose our businesses or to be associated for service delivery
"People don't buy what you do; they buy why you do it." Your Value Proposition!
We offer competitive pricing
We are flexible enough to work as per the need
We offer Quality
Excellent Customer Service
We maintain the timeliness
We understand the business need and criticality
Last but not least – Our value proposition
Every Organization should move into a digital platform. This pandemic is a great lesson for all of us. Every Organization had BCP and DRP plans but we learned from this pandemic that going digital is the only solution. This is the new normal. Most of our services are Cloud based and we offer the services as per the client's need
Q7) How do you market your business, and which tactics have been most successful?
Growing a business isn't easy but most of the time we follow the traditional way of doing things. At the initial level, it was referral only, retention of a client is very much important. If they are happy they may refer a few more. Also, we use various social media platforms while promoting our service offerings.
You need to keep following up with them. The turnaround might take some time but if you do the follow-up, chances are very high. Also, you need to be in touch with them. We reached out to some of the prospective clientele one or two years back but constantly we are in touch with them.
Now when we faced this pandemic situation, clients are coming to us for their various service offering needs, also they would like to move into a digital platform.
Q8) What risks are you facing?
Successful entrepreneurship involves taking risks. If you don't embrace risk-taking, you may want to rethink being a business owner. There are multiple risks involved while moving ahead with this journey.
There were few challenges at initial days …
Working capital / Cash Flow Management
Finding the Right people or skillset
Trust Building and Relationship
Competitors
Scaling Up
Brand Image
Most of our Indian Clients are from the MSME sector including large corporates. We faced challenges while getting the payments on time especially from the Indian clientele. Organizations wanted to move into a digital platform but they are not happy with one-time investment. This is a challenge for us too but we have tried our best to work it out or invested on behalf of the client just to take them on board.
This is more into technology and digital cloud platform.
Q9) Did pandemic (COVID 19) affect your business? If yes how?
During 2020, it was a little down for two quarters but from fourth-quarter 2020 onwards, we are very much occupied. Post-Pandemic, I would say the beginning of the year 2021; most of the Organizations wanted to move ahead with the Digital platform, so it keeps us busy.
Q10) Have you considered any alliance/partnership/funding?
Considering the emerging business opportunities, there is lot of potential around the globe. In today's world "Collaboration is the Main Mantra". We have strategic partnerships/alliances with few Organizations. So far we were happy with seed funding but as we are scaling up, we might need some funding and we are open for it.
Q11) What are your responsibilities as the business owner?
As a Business Owner, my role needs to be more strategic and I should not involve in the day-to-day activities of managing the services, etc. Rather, I should focus on the big picture; define the vision and roadmap, etc.
Considering the way forward still I need to oversee the Transition, Operation up to a certain extend. Post pandemic situation got changed, people have limited patience and they want to change and get the things within the overnight time period, those are the expectation I felt for most of the clients. It keeps me involved and occupied.
As a business owner indirectly the responsibilities come on your shoulder. You feel restless till the transition has been done successfully or operation is stable, projects have been implemented as per the timeline. You need to have an eye on so many things.
Still you can't ignore the financial arrangement, Sales and marketing, planning & Strategy which parallelly you need to work on.
Q12) How many hours a day do you work on average & can you describe/outline your typical day?
Overall I spend 15-16 hours a day. Post pandemic most Organizations are thinking to move ahead with the digital platforms. Our whole team is so much occupied that they are also putting in 10-12 hours on average. I have colleagues and Business Heads who are always with me, putting more effort to stabilize things.
Headway BPO offering services 24/7, we have different shifts. Most of our international clients are on different windows. Typically I start my day with a few freehand exercises, Yoga, and meditation. This is the only way I able to manage my stress level and get ready to face the challenges.
Due to pandemics, we all are working from home only. I follow the business Headlines along with my morning tea. Quickly check my emails and Whatsapp if there is something urgent. I keep a note to respond as required.
I have a young daughter, so try to spend some time with her in the morning. Nowadays she is also having her summer break but pretty much occupied with School projects, coding, and extra-curricular activities like dance, etc. by the way she started dancing at the age of 4 years, completed her graduation in Indian classical dance (Bharat-Natyam).
I love cooking.so if I get some time in the morning, I try to make some breakfast for all of us, also help my wife with her Projects. She is a food photographer & runs her own food blog in the name of Trina's Kitchen.
I give my thought about the To-Dos, Prioritize my work as required. As lots of transitions are going on, so I keep some time for quick reviews on each project. My days are too long as I need to give my support to all new clients operating at Day vs night Shift.
If I get some time, I try to read some book or Articles before I go to bed.
Also overall i spend 15-16 hours a day for my startup
Q13) What is your greatest fear, and how do you manage fear?
Without a doubt, an entrepreneur's biggest fear is failing–understandably, because 95 percent of all businesses fail within the first five years. Thanks to God, we are growing.
Two years back (Feb 2019) I met Mr. Pramod Bhasin (President and CEO of Genpact) at Global Business Summit (GBS), I knew him from GECIS days. I greeted him how you Sir, then he asked what Am I doing these days. I told him, I am following your path, immediately he congratulated me and suggested please hold it back for 5 years, it's a very crucial time period for any venture.
I am fortunate, this 27th May 2021, we are completing 5 years. "Fear" is merely a thought, or a series of thoughts, that float in and out of our awareness. In turn, these thoughts create emotions, often uncomfortable ones.
Given the current state of the world, it's understandable that so many of us are experiencing fear. But it's not inevitable. Yoga and Meditation are helping me to overcome any kind of fear and thoughts.
As with any emotion, meditation can help stabilize us in the face of fear to help us understand it more clearly. Through your day, you can help yourself meet fear in a more positive way with the power of meditation.
I am a big fan of Swami Vivekananda and A P J Abdul Kalama .
"Every Work has got to pass through hundreds of difficulties before succeeding, Those who persevere will see the light, sooner or later".
"All Power is within you: you can do anything and everything"
Swami Vivekananda
"Failure will never overtake me if my definition to succeed is Strong enough"
A P J Abdul Kalam
My parents are very much confident on me. It gives me lots of motivation and take me one step ahead, Yes I can do it
Q14) What comes first for you money or emotions?
I am an emotional person, some people say that there is no place for emotion in business. But I have a different opinion, if you are connected well with your EQ, the rest of the things will follow.
Considering the present pandemic scenario Emotional Quotient is very much needed.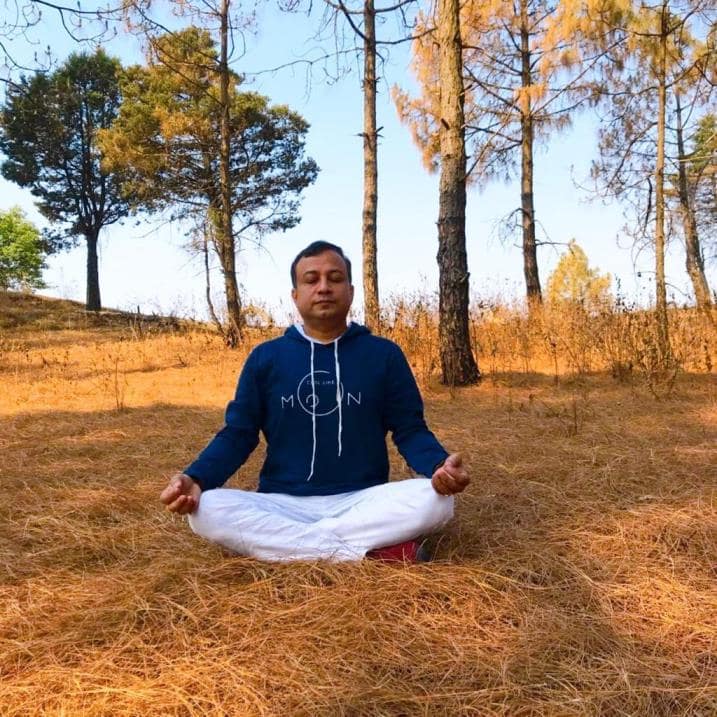 Q15) Tell us about your early life & How has being an entrepreneur affected your family life?
I belong to a middle-class family. My hometown is in Siliguri, based in the North-Eastern part of India. A small place called "Gateway of North East India", surrounded by tea gardens and foothills of Darjeeling.
After my graduation, I have done my MBA (Finance & International Business) from Calcutta. I started my career in 1995 in Hospitality Industry with a salary of Rs. 2300 pm. Joined GECIS (GE Capital Int'l Service) in 1996. As I joined in Transition team so most of the time I used to travel to the US, Europe, UK, or some Asia Pacific countries.
I love traveling and long drives, while working with other Organizations, I used to plan some off-beats destinations along with my families. I prefer to travel by roads to enjoy the beauty and nature closely. During my tenure, I have taken my teams to various off-beats destinations too.
Till I was associated with the Organizations, things were more planned including my work-life balance. Since 2016 it (Headway BPO) got started, percentile of time was more into this start-up rather in the family front or any other things including my hobbies, etc.
My initial thought of the process was to spend some time and bring the Organization in Autopilot mode it takes its time. Like newborn babies, we also have to nurture them. I know, I am not able to give much time to my family, but due to pandemic and lockdown at least we are close to each other.
I am blessed, my sincere thanks to my family, close colleagues, and friends. Especially to my parents, In-Laws, wife, and daughter who is very much supportive at all the situation. Without their blessing, motivation, and support, I could not able to reach here.
Also, I would like to share my Gratitude @ Meena Sharma for her continuous support in Business Operation, Advisory @ Bill William Causey from the US for his great support @ Amaresh Chakraborty from UK (Recently I lost him, May his soul rest in peace)
Q16) What piece of advice would you give to college graduates who want to become entrepreneurs??
Believe in yourself. If you can't believe in yourself no one else will believe in you. Entrepreneurs need to lead. Work hard. Very hard. Lead by example. · Never give up.
Post Pandemic things got totally changed.
So enhance your skills towards Technology like AI, RPA, Block-chain and IoT of things
Be more flexible and Adaptable
Have patience
Think Out of the Box
Bring more creativity and Innovation
What Organizations need at this time, fill this gap, bring the solution for them
At Headway BPO, we are Organization Webinar on various topics and helping all of our "New Future leaders" like you, you could check with our HR team and join accordingly Email us
How to mitigate considering the new challenges
Technology / skills you should learn and Use
Work from Home – A New Normal
Technology & Platforms – Post Pandemic
Post Pandemic – Scope & Opportunities and many more
Sharing my contact details, please reach out to me
Follow Anupam Dutta @
StartoCure is the online entrepreneurial magazine platform, where the team brings you Interview & Stories of Entrepreneurs, Inspirations, Influencers, Startups eco-system & Change-makers. StaroCure also committed to bringing resources, research reports, funding reports, and analysis of the startups, as well as profiles of great businesses & entrepreneurs from all over the world.
Note: If you have a similar story to share with our audience and would like to be featured in our online magazine, then please write to us at hello@www.startocure.com, we will review your story and extend an invitation to feature if it is worth publishing.
You may also like: