Interview With Arpitha Balraj: An Mompreneur | Founder Of Arpitha Balraj & Co And Swastha Organics
Arpitha balraj is the founder of 2 companies, one is Arpitha Balraj & Co another one is Swastha organics. She is the multi tasking women, she is the mother of child, along with she is entrepreneur & agri-preneur. In short we can call her a Mompreneur, she really set perfect example of this word. Today we got chance to interview with her, Lets know more about her journey.
We hope this can inspire you to become a successful person too! It is worth listening to successful entrepreneur or to people who share their success stories? We can significantly learn many things from the experiences of them, by listening to their story.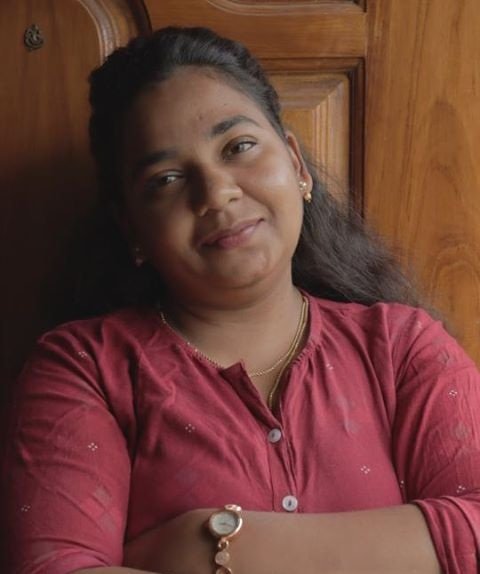 Q1) Tell us a little bit about your your journey & How you find your inner talent, please;
Arpitha Balraj &Co is a family business which comes from my grandfather to my father. Initially my grandfather LATE. A.DEVRAJ started it in 1982 as the Santhosh tent house which was further expanded by my father A. BALRAJ. It all started when i was doing my engineering, wanted to help my dad in his business. He trained me through the thick & thin of the business. So that's how the it all started.
And talking about Swastha Organics. It all started when two years ago, when my husband's sister was diagnosed with cancer & we were told to use coconut oil into diet who has proven to decrease the speed of the cancer spread, when the search began for a organic and unrefined oil it found out how harmful the refined oils turned out to be. This initial research paved a way to manufacture a organic, unrefined and conventional way of the oil extraction using Bulls.
Q2) What was the key driving force to become an Entrepreneur?
I am not fond of 9 to 5 job also working under a boss was the worst thing is would have imagined. So that's what pushed me to become my own boss.
Q3) How did you come with name of your business?
The name of Arpitha Balraj & Co is come from me & my late father name, whom I dearly miss & with due respect.
And If I am talking about Swastha Organics, Swastha is the Hindi meaning of health. I believe health is wealth.
Q4) What services or products do you offer?
When it comes to the wedding industry, you name us & we have it. About Swastha Organics, we deal with edible cooking oils like coconut, groundnut and seasame oils. S.O pledges to create transparency and traceability to the FOOD you consume.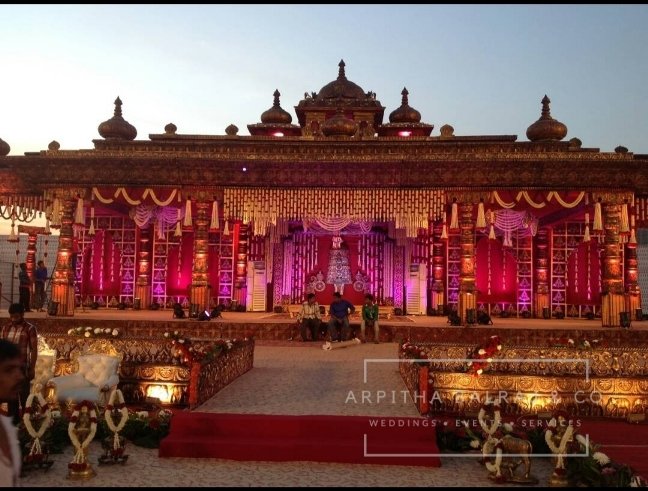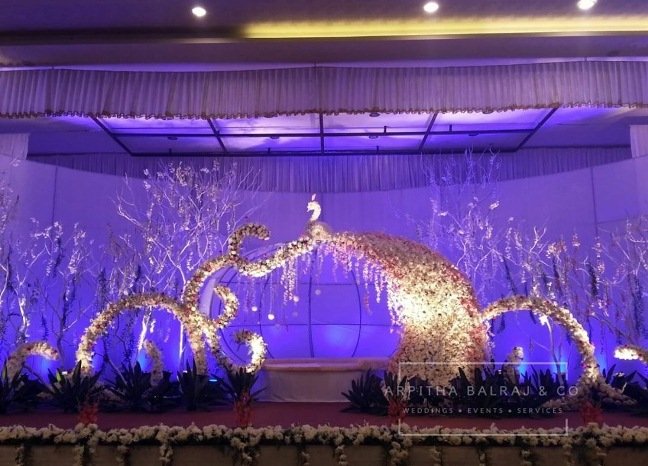 Q5) What are your responsibility as a business owner?
Business owners are responsible for all the responsibilities of the business, like Growth, Stability, Direction & Daily operation of the business. Additional job duties for a typical business owner include: Meeting with service vendors or product suppliers to facilitate delivery. Make buying trips to purchase inventory. Should act as ruler as well as worker.
Q6) How many hours a day you work?
On an average of 10 hours each day, during events it goes beyond that. We will have to work day and night. Right from going to the flower Mandi to the last minute of changes.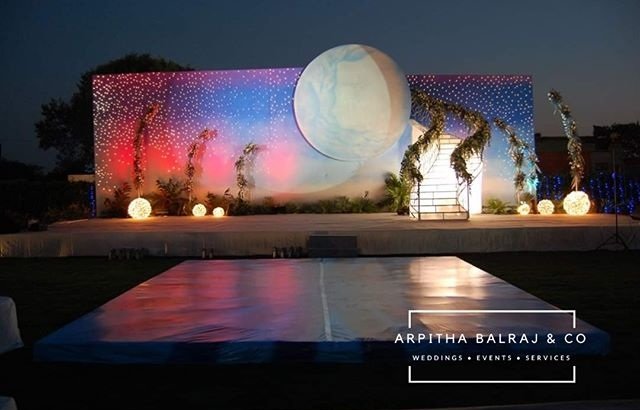 Q7) Tell us about your early life and how has being an entrepreneur affected your family life.
I think I wouldn't have done all without my family's support. A special thanks to my mother, my husband and my brother who have stood by my decisions and have been a pillar of support at every phase. Of-course my daughter, She has been a part of all the madness ever since she was 1.5 months old. Much love for being so co operative & patience about the insanity the wedding industry had to throw at her mother.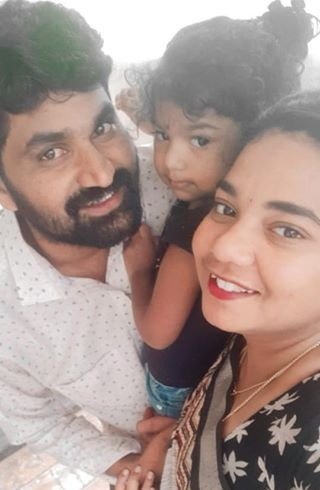 Back in those days, she used to travel with me where ever my work took me. She used to wait with my mother in the hotel room for me to wrap up the work between her feeding calls. It is them, who makes us a wonder woman juggling between home and work.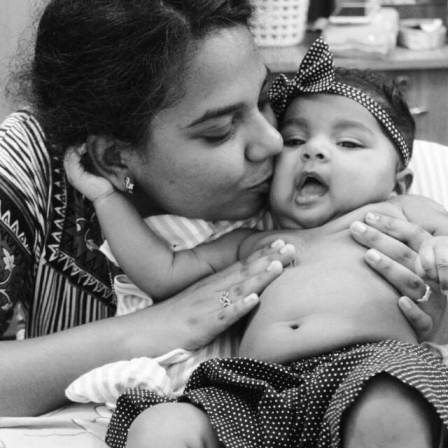 Q8) What piece of advice would you give to college graduates who want to become entrepreneurs?
Consistency and hope are the two words which has helped me pave my path as an entrepreneur. Of-course this could be achieved by hard-work.
Things don't happen overnight, you need to work. Start it small without any loans. See how it turns out before you take a deep leap into the business.

Arpitha Balraj
Q9) Where do you see yourself in your further future?
I want to see myself as becoming more skilled, more efficient & professional. I want to devote the next few years learning new skills, taking up challenging jobs and putting my handwork to grow and hopefully see myself advancing to the next level.
Q10) Tell us one thing you would love your daughter to learn from you.
Many times in life, the most valuable possessions to share are not material objects. Some of the most treasured things to pass down are lessons you have learned on your own journey or tips others have given to you.
I want my daughter to become a strong, confident woman. I want her to do what she is passionate about & also something that's makes her happy.
Reviews For Her Work:

Follow Her:
StartoCure is the online entrepreneurial magazine platform, where team brings you Interview & Stories of Entrepreneurs, Inspirations, Influencers, Startups eco-system & Change-makers. StaroCure also committed to bringing resources, research reports, funding reports and analysis of the startups, as well as profiles of great businesses & entrepreneurs from all over the world.
Note: If you have a similar story to share with our audience and would like to be featured on our online magazine, then please click here & follow the steps , we will review your story and extend an invitation to feature if it is worth publishing.
You may also like:
0