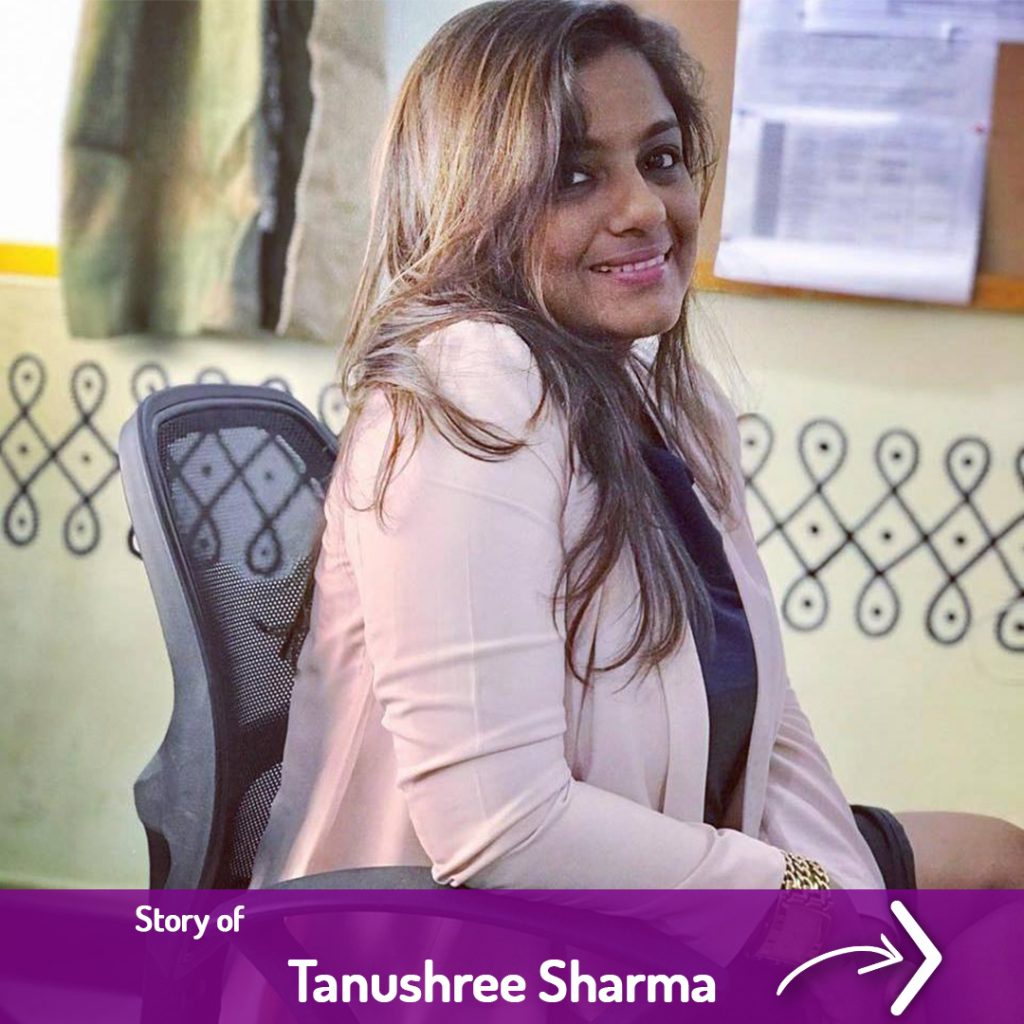 1 About Yourself:
I am Tanushree, I run an initiative called LoveActually.me which is a platform for disabled. Been in ecosystem form past 12 years love networking and looking to make my dream a legacy in the long run.

2 About Company:
LoveActually.me is a platform for the people with disability to socialize and get trained to become employable and execute vivid self-enhancement workshops along with sports activities for the para-athletes. The only motive to make them self sufficient and independent in the long run.

3 What gets you out of bed in the morning i.e what's your source of motivation?
My Morning Masala Chai and To do's for the Day!

4 Why should people choose your product/services?
The service which we provide is for only disable community. We help them to get stable jobs and network with able community to grow and become confident and self sufficient in the long run.

5 What service(s) or product(s) do you offer/manufacture?
Recruitment, Social events and workshops

6 What risks are you facing?
Time and People Management

7 Have you considered any alliance/partnership?
We have tied up with serious likeminded NGO to work with us for job and CSR activities.
8 What are your cash flow projections? When will you break even? How much will you need in investments?
As its a new Enterprise it will be difficult to shell out but yes this year we do inflow coming in. I wouldn't need any investment as I personally would want to create a strong ground to ask for help if needed. Seeing is believing 🙂
9 What comes first for you money or emotions?
Emotions is my first take…money is important I will not Deny as We need to run our show but emotions are something you cannot see but do feel!
10 What are your strengths and weaknesses?
Go get Attitude, Weakness- Hate lazy People.
11 Tell me about an accomplishment you are most proud of?
Worked hard for 13 years and created a known face in the ecosystem. Loveactually is my accomplishment after all the hard work I would say
12 How do you handle the pressure?
I patiently go out for a walk or a jog or Eat my favorite food
13 What advice would you give to someone starting out?
Work, Learn and then jump in! at times practical knowledge is important than our overconfidence 🙂
14 Early life?
Worked for 13 years in the Ecosystem, Right form an Intern to a VP played most of the roles perfectly. Learned through mentors and love networking and keep right people with me. Worked Hard and learned the harder way. Today I run this initiative proudly coz I have been there and have done it by myself! Always open to learn more and help positive startups.