Jo Rothchild is the founder & owner of Makingitwork4u, a firm that helps you to introduce you to an easier lifestyle. Working together to assist in building your business while sharing & learning. Jo is always enhancing new ideas and sharing and learning new experiences. Jo enjoys a challenge and is always thinking outside the box.
Having worked with many individuals and teams, Jo learned the best way is to Share & Learn together with business owners, see how to move forward, and help them build up their businesses. Today we got a chance to interview her, let's know more about her & learn from her priceless experiences.
We hope this can inspire you to become a successful person too! It is worth listening to a successful entrepreneur or to people who share their success stories. We can significantly learn many things from their experiences of them, by listening to their story.
Excerpts from our exclusive interview with her:
Q1) Tell us a little bit about your start-up and your journey, please;
For years, I worked in corporate sales at a major phone company. It was really satisfying and as a manager of a large, young sales team, not a day went by without excitement. Sadly, the company started falling in 2008 and managers were being let go. I got let go too. I took on various other positions for years, including fundraising and customer service, virtual assistant work, I even did a stint at SEO work, finally stopping in travel and tourism for 7 years, yet again as a manager.
After my second child was born, I realized how bored I was in T&T and it was time for a change. I began building my business, yet another few years went by until I finally left T&T, a full time 9-5 job, to start up my own company. MakingItWork4U is Business Consulting & Virtual Assistant Services.
My main focus and my mission is helping others, sharing and learning together. I'm a big believer that sharing & learning together is what business is all about.
Q2) How did the idea for your business/startup come about?
I worked for a company for a while as a virtual assistant. I loved the work and loved meeting new people online. After a while, the company went out of business and I remained working for a few clients as a side job. When my travel and tourism job became too much I realized that running my own business was imminent.
The opportunity to help many around the world, offering services to people to save them time, money, and more was in demand. It then dawned on me that business consulting (some call it coaching) intertwined with the VA world.
I now have potential clients coming to me, not really sure what they need, and I have the tools to offer both. So it's a win-win for all.
Q3) What was your key driving force to become an entrepreneur?
My family support and my family needs. 
My husband, Donni and my two kids Isabella (9) and Evan (5)
My son, Evan is a type 1 diabetic.
Going on, 3 years now. Most don't realize that a child who is type 1 needs a lot of attention and care and often in the middle of the night too. It became necessary for me to be closer to home, rather than in an office, in case he needed me. I also understood working for myself was the best possible move at that stage in my life.
I look around me in the world and I see success from so many entrepreneurs that I realized my full potential. Plus now, I have way more time for my family. Family for me is everything.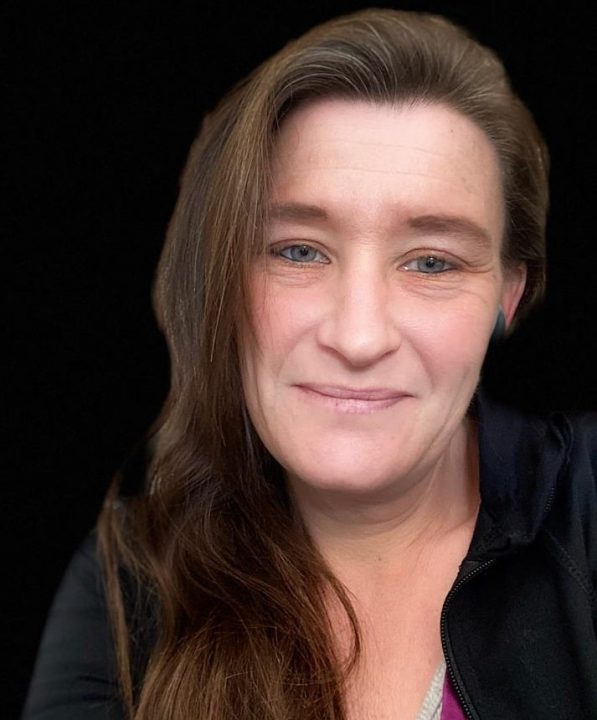 Q4) How did you come up with the name for your business/startup?
Great question! You know, I have owned the name MakingItWork4U for over 10 years now via Google and my website. I believe the name speaks to people. My life isn't based on making money. My life is about making changes in the world. Making things work for others. I talk a lot about positivity on social media, I help people and I help them understand how to make it work for them. We're all different, and we all have different needs to make it work for us.
Q5) What service(s) or product(s) do you offer/manufacture?
My business is purely services. I offer Consulting/ Coaching. Working with other start-ups to expand themselves. I took a couple of business courses and I realized I had a business mind from a young age, so I knew it was my calling. With consulting, it's really like mentoring or coaching.
I do anything from helping people get into and understanding social media, branding and design to just listening to them and offering sound advice to move forward. Generally, the way I prefer to do things is to brainstorm together. With VA services anything from data entry to social media, event planning, setting appointments, email marketing, branding, design.
Q6) Why should people choose your product/services?
A good 80% of my clients have come through LinkedIn. I spent a long time working on my profile and account. My engagement is quite high and I'm constantly looking to improve. I make an effort to get to everyone who comes my way. I connect on a personal level with so many and I grow all the time. Not just growth in followers, growth within myself. Self-appreciation is a big part of my journey.
I'm extremely authentic, posting a lot of original content, straight from the heart and my followers love it. They, in turn, challenge me with their comments and feedback.
I believe my business comes from me being a real, trusting human that people can relate too.
Q7) How do you market your business, and which tactics have been most successful?
I spend most of my social media time on LinkedIn and a little bit of time on Instagram. I started using both over a year ago now and I have found it to be the best resource out there for marketing. LinkedIn is my main CRM.
I find that networking is an essential part of my fruitful business. I have met and collaborated with many amazing people and I have a database of connections right there on LinkedIn, many of whom I have taken offline and some who have become my closest friends.
I advertise in a few other places locally however the majority of business is through LinkedIn. LinkedIn is a powerful tool when used correctly. Of course, I have a website and various other pages, I was active on medium for a while blogging however, I decided to move my blogs directly to my website, and it's proven great so far.
I believe, that showing up and being seen is extremely important.
Q8) What risks are you facing?
Business in general is a risk. Not taking risks is the biggest risk of all!
The business I run is not always constant. Clients don't always stay for long periods of time, especially in the VA world, they often come, we get the work done, and then they are gone. They may come back with more work in the future, sometimes it really is only one task they need to be done.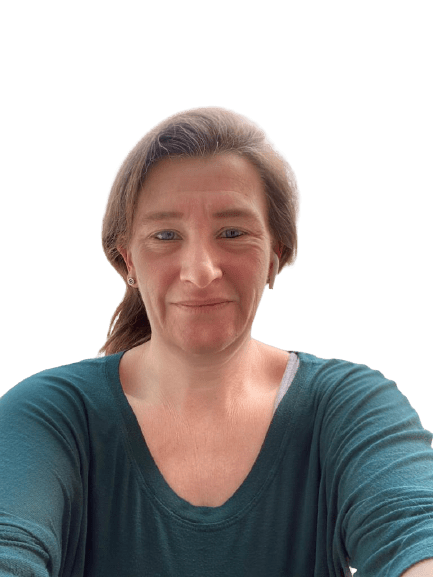 Q9) Did pandemic (COVID 19) affect your business? if yes how?
I wouldn't say it has affected me directly, although I will never know for sure. I definitely think small companies are trying to spend less at the moment though.
I do believe if COVID-19 hadn't occurred my business would be bigger today and I would have a team behind me. In February 2020, before we knew about COVID-19, my next step was to expand, and I started looking for others to join me, however in March when things in Israel got heavy, I realized it only made sense to wait. Now, in 2021, I hope to expand in the future months.
Q10) What are your responsibilities as the business owner?
Well. The entire business is my responsibility. I wear all the hats currently! There's social media daily, invoicing and finances monthly, clients and emails. Keeping up with it all.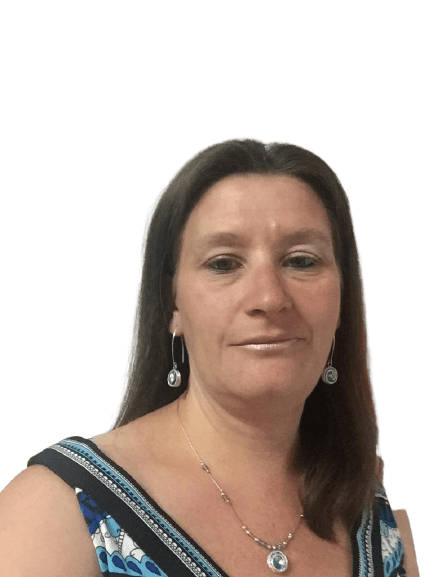 Q11) How many hours a day do you work on average & can you describe/outline your typical day?
I work approximately 8 hours a day, 5 days a week, on and off throughout the day. With the kid's homeschooling, I often have to focus on them during the day, so some of my work has to be done in the evenings. I don't work on Saturday at all since it's the Jewish Sabbath and on Friday I try to do simple tasks and wrap up of the week rather than my full daily list.
A typical day I wish! Never a typical day for me!
I guess, in general it could look anything like this.
I'm an early riser and like to spend the first hour of my day with a coffee and catching up on some emails. It's important for me to also exercise and to read too, so I try to fit that in first thing as well.
I post to all my social media accounts early on too and I engage on them for about 1 hour.
Work is generally through the day, 45-minute tasks, and then a break, and I continue this pattern all day. It's really important to take breaks within the hour of each hour!
Q12) What is your greatest fear, and how do you manage fear?
There's very little I really fear. I am a big believer in staying positive, having a positive mindset, and keeping fear out of my life. For me, there is a reason why risks exist and I take the opportunity to make smart risks were possible even with the understanding that it may backfire on me.
Q13) What comes first for you money or emotions?
Emotions for sure. Life is not about materialistic things for me. I don't believe in the biggest house or the best car. Money comes and money goes. As Will Smith says "We spend money that we do not have, on things we do not need, to impress people who do not care."
I use my money wisely. Spending it on things I really need instead of things that are just to make us look good. Like keeping up with the Joneses not my thing at all!
Q14) Tell us about your early life & How has being an entrepreneur affected your family life?
I grew up in the Uk in the '80s and I led a pretty shallow life. Being Jewish, I was always surrounded by other Jews and didn't really know much else. I went to a Jewish school, Jewish friends, synagogue on Sabbath. For two years, before I left the UK, I went to a non-Jewish college. My whole life perspective changed there first.
I met incredible people there.
When I moved to Israel, I met many more people from all walks of life. This gave me an even bigger perspective on life. I met with challenges beyond my wildest dreams, teaching me lessons at every milestone. Being an entrepreneur has given me the chance to meet even more people across the world. One of my best friends is Indian, having lived in India most of his life. It's fascinating hearing stories from him and learn about different ways, cultures, and religions.
Q15) What piece of advice would you give to college graduates who want to become entrepreneurs??
Be passionate about what you want to do. Don't go jump headfirst into the water without knowing how to swim. Listen. Learn. Ask for help. Most importantly have patience. "Rome wasn't built in a day" and neither will your business.
Follow Her @
Follow MakingItWork4U @
StartoCure is the online entrepreneurial magazine platform, where the team brings you Interview & Stories of Entrepreneurs, Inspirations, Influencers, Startups eco-system & Change-makers. StaroCure also committed to bringing resources, research reports, funding reports, and analysis of the startups, as well as profiles of great businesses & entrepreneurs from all over the world.
Note: If you have a similar story to share with our audience and would like to be featured in our online magazine, then please write to us at hello@www.startocure.com, we will review your story and extend an invitation to feature if it is worth publishing.
You may also like: